Dance Source Houston (DSH) is thrilled to announce the five choreographers selected to participate in the second installment of Mind The Gap. Works by Jacquelyne Jay Boe, Kalee Irwin, Jacqueline Nguyen, Tory Pierce/The Pilot Dance Project and Emily Roy-Sayre will be presented on April 11 at Midtown Arts & Theatre Center Houston (MATCH). The program includes all new works, offering audiences a fresh line up of pieces from five burgeoning choreographers.
In addition to creating vital performance opportunities for local dancemakers, Mind The Gap also provides support in production planning and management. Members of both MATCH and DSH staff work with the participating artists to ensure they have the tools and information necessary to successfully present in the art-centric space. Choreographers were selected through an open application process that focused on not only the artists' work, but also their interest in further developing production, marketing and budgeting skills.
Jacquelyne Boe, a former DSH Artist In Residence and current performer with Hope Stone and Frame Dance, will be presenting Freewill, an exploration of movement and reactionary choices. The work will eventually be paired with Birthright, which recently premiered at Choreographers X6 as part of the Evelyn Rubenstein Jewish Community Center's Dance Month, to create a full evening work. When asked about participating in Mind The Gap, Boe said she's looking forward to the "invaluable opportunity" to familiarize herself with MATCH so that she may self-produce at the venue in the future "in the most efficient and cost effective way possible."
Kalee Irwin will premiere a duet entitled You and Me, Me and You. A senior at Sam Houston State University, Irwin is earning her Bachelors of Fine Arts in Dance. Post graduation, Kalee plans to return to Houston to continue choreographing and using her skill set in design and sewing, begin working on a dance wear line.
Concatenation features choreography by Pilot Dance Project company member Tory Pierce. The Pilot Dance Project is a co-op repertory company with an emphasis in providing independent choreographers with the resources and support to create original evening-length dance theater. Pierce has been part of the company for the past season and is in her sixth year as a member of Psophonia Dance Company.
Jacqueline Nguyen, who has performed with Rice Dance Theatre and Holding Space Dance Collective, presents supplicant, an ode to helplessness in all of its terrifying beauty. Nguyen is a recent graduate of Rice University who currently works in the Texas Medical Center as a pediatric psychiatry researcher.
The fifth choreographer on the mixed bill, Emily Roy-Sayre, is "looking forward to fully delving into the production side of concert dance." A Louisiana native, Emily has been in Houston since 2014 and has performed in works by Uptown Dance Company, Houston Grand Opera and Jennifer Mabus among others. Emily's new work, XX, explores women's ability to sustain through life's cyclical journey.
A third Mind The Gap performance will take place on May 18. Applications to apply in the final MTG of the 2016-17 season are being accepted through Friday, March 24.
The April 11 performance will take place at 7:30pm in Matchbox 2. Tickets are $15 and may be purchased at matchouston.org.
About The Artists:
Jacquelyne Jay Boe

Jacquelyne is Houston based professional dancer, choreographer and educator interested in personal growth and development through arts and wellness. Boe received her early education from the High School for Performing and Visual Arts Houston and her BFA from the University of Oklahoma, where she graduated as the Weitzenhoffer Family College of Fine Arts, Graduate of the Year. She is currently a company member of Frame Dance and HopeStone Dance. Boe has also had the pleasure of working with organizations and individual artist such as Erick Hawkins Dance, Erin Reck, Noble Motion Dance, Open Dance Project, Teresa Chapman and the Houston Grand Opera in productions Carousel, Nixon in China and Faust. Boe has been creating original works since 2014. Since then she was awarded the Houston Press, 100 Creatives and a recipient of Dance Source Houston's Artist in Residence Program for 2015-2016. Jacquelyne teaches a wide range of technical levels and ages for organizations such as Frame Dance, the Hope Project and the Houston Ballet. Connect with Jacquelyne @jackiejayboe and jjboe.com
Kalee Irwin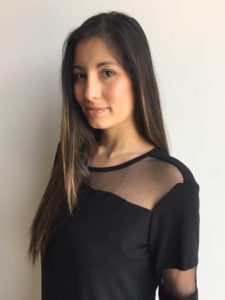 Kalee Irwin is an urban American artist from Houston, Texas. She received her Bachelors of Fine Arts in dance from Sam Houston State University. Kalee's favorite aspects of dance are choreography and improvisation. She likes to explore the boundaries of movement and express ideas, philosophies, and meaning through dance. One of Kalee's biggest goals is to share her expressions and ideas on many stages in many places. She also has 3 years experience in the field of costume as a designer, assistant to the designer, and stitcher/drapper/cutter. She continues to grow her knowledge in costume design and the building process. Kalee's future goals consist of creating a new line of active wear while moving forward in building a business out of it, as well as developing her career as a performer and choreographer. 

Tory Pierce/The Pilot Dance Project –

The Pilot Dance Project is a program of FrenetiCore, a 501(c)3 non-profit with the mission to empower and transform communities through innovative dance, theater, and visual art. Curated by Adam Castaneda, the Pilot Dance Project is a co-op repertory company with an emphasis in providing independent choreographers with the resources and support to create original evening-length dance theater. The Pilot Dance Project's inaugural production, Ashley Horn's Vesper, will run March 17, 18, 24, and 25 at the Pilot on Navigation. The remainder of the 2017 season will see new evening-length work by jhon r. stronks, Jennifer Mabus, and Jaime Fruge. Learn more at freneticore.net.
Tory Pierce grew up in the Woodlands, Texas. She has been dancing professionally in the Houston area since 2010 and has worked with Psophonia, the Pilot Dance Project, Suchu Dance, Son Kiss'd Dance Theater, Holding Space Dance Collective, and "…there in the sunlight." Outside of Texas she has worked on projects by Liz Lerman, Urban Bushwomen, and Whitney Waugh Dance Co. She spends any free time upside down, talking to strangers, and playing with her dog, Dazey.
Jacqueline Nguyen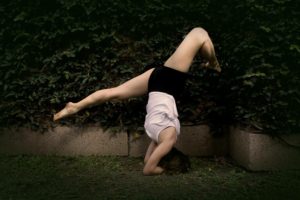 Jacqueline Nguyen has danced for almost twenty years, choreographed for four, and hopes to continue doing both for many more. She was trained in ballet, and dabbled in hip hop, but matured as a contemporary dancer at Rice University, with Rice Dance Theatre and Holding Space Dance Collective. She never expected to be a real choreographer and hopes you'll take her piece, essentially inspired by not being able to get a date, seriously.
Emily Roy
Emily Roy is a native to Louisiana and graduate of Belhaven University, receiving her BFA in dance with an emphasis in modern dance technique. Through Belhaven, Emily was honored to work closely with renowned dancers and choreographers such as Randall Flinn, Lauren Anderson, Stephanie Powell, Steve Rooks, Ryan Corriston, Laura Morton and Caleb Mitchell. While in Mississippi she collaborated with prominent artists in the Jackson, Mississippi area as a music video choreographer and performer. Emily is specifically featured in Coma Boy by TTOCCS REKARP, which won the National Telly Award and first place in the music video category at Pelican d'Or Film Festival in New Orleans. Emily's departing work with Belhaven, an extended choreography project, researched the creation and amplification of kinesthetic empathy through vessels such as movement, sound, and spatial identification. She continues this research each time she choreographs around the United States on companies and studios. In 2013, Emily joined Baton Rouge's premier contemporary company, Of Moving Colors. She danced and choreographed for the company during their world premier, Currant/Current. Emily's work with OMC included dancing on the runway for Avenue Rouge Runway Fashion Show, performing on the Louisiana State Capitol steps for the funding of the arts, and an extreme aerial harness piece for the Louisiana Blues Festival. Emily has been featured in 225 Magazine, The Advocate newspaper, and other media in Louisiana for her work with dance. In 2014, Emily moved to Houston to dance with Uptown Dance Company for two seasons. She choreographed on Uptown Dance Company II while also working with artists Beth Gulledge-Brown, Krissy Richmond, Tina Bohnstedt, Adrian Ciobanu, Priscilla Nathan-Murphy, Jennifer Salter, and Jennifer Mabus. Her work was recently performed for the Houston Fringe Festival – Anything Goes, Project Dance, and San Jacinto College's Evolve.