Contact: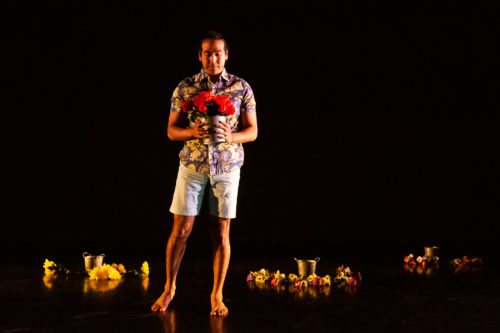 Adam Castaneda, adamluis.castaneda@gmail.com, (281) 979-4982
FOR IMMEDIATE RELEASE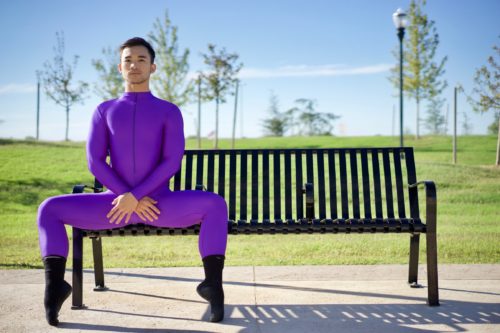 Adam Castan͂eda & Bryan Dinh Present
"The Intimacy of Longitudes and Latitudes"
In this confounding and confusing time of social isolation and community fragmentation, Houston-based dancer Adam Castan͂eda explores the meaning of friendship through a digital choreographic process with Oklahoma City-based dancer Bryan Dinh. "The Intimacy of Longitudes and Latitudes" will examine the friendship they have maintained over the past five years despite living in different states, a friendship based on mutual respect for each other's commitment to the crafts of dance, movement, and performance. This project is supported in part by a Let Creativity Happen Digital! Grant from the City of Houston through the Houston Arts Alliance.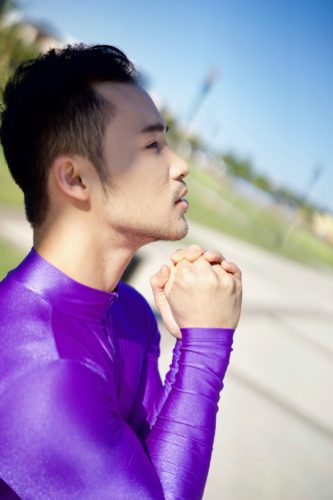 Date and Time: July 27, 2pm
Location: Facebook, Instagram, and YouTube
Tickets: FREE!
"The Intimacy of Longitudes and Latitudes" will be created over a six-week process during which the City of Houston and social media users across the country will be invited to participate in and shape the development of the duet. Through fifteen online activations, Adam and Bryan will reveal their movement research, and viewers will be invited to share their responses through comments and video attachments that express their own narratives, anecdotes, and interpretations of the theme of friendship across state lines.
At the end of the process, Bryan will come to Houston for a two-day residency which will culminate in a finished duet. The duet will be released through social media platforms on July 27. To participate in the development of this new work, audiences are invited to engage with the full calendar of activations as outlined below: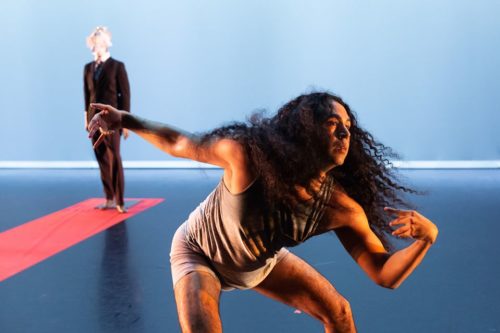 June 21, 23, 25, 30
July 5, 10, 12, 13, 15, 19, 20, 25, 26
Each activation will be posted on the project's three primary platforms: Facebook, Instagram, and YouTube. To interact with Adam and Bryan, users are encouraged to follow the handles below:
About the Choreographer:Adam Castan͂eda is a dancer and arts administrator living in Houston, Texas. He is the Executive and Artistic Director of the Pilot Dance Project, and his programming has been funded by the Mid-America Arts Alliance, City of Houston through the Houston Arts Alliance, Houston Endowment, Texas Commission on the Arts, the Morales Foundation, HoustonFirst, the Midtown Management District, Bunnies on the Bayou, and Dance Source Houston. As a company member of the Pilot Dance Project, he has performed in evening-length and repertory work by Ashley Horn, jhon r. stronks, Jennifer Mabus, Jaime Frugé-Walne, Heather VonReichbauer, Lori Yuill, and Orlando Hunter (Brooklyn, New York), Erica Gionfriddo (Austin, TX), Jennifer Salter, and Ty Lewis. He was chosen as one of Dance Source Houston's 2018-2019 Artists-in-Residence, which culminated in a finished piece of choreography at the 2019 Barnstorm Dance Fest. Recently, he was awarded a Let Creativity Happen! Grant from the Houston Arts Alliance for a community-building dance/literary arts work, The Flower Garden Ignatius Beltran, which premiered February 18 at Dance Source Houston's Mind the Gap 15.0. Adam is a grateful recipient of a 2020 Support for Artists and Creative Individuals Grant from the Houston Arts Alliance to produce an original evening-length dance work on the Heritage Society campus. Lazarus in the Promised Land will premiere in early 2021. When not dancing with his own company, he often appears onstage with Suchu Dance/Jennifer Wood. For more information, visit www.pilotdanceproject.org.