Email: staceyallencde@gmail.com
Phone Number: (832) 244 9326
Email: iman@theeligroup.co
Phone Number: (346) 289 – 9966
FOR IMMEDIATE RELEASE
HOUSTON (February 24, 2023) — With over 1,200 session proposals submitted to SXSW Edu's Panel Picker, Nia's Daughters Movement Collective was selected to bring "The Fairytale Project" center stage and to explore their success in blending Pedagogy & Performance March 6-9, 2023 in Austin, Texas. Nia's Daughters Movement Collective was founded by multidisciplinary artist, educator, and arts advocate Stacey Allen. In addition to the performance Allen will be speaking alongside Harris County Cultural Arts Council's Executive Director Michelle Bonton and Denisea Woodard, the Director of the Rising Stars Academy of Dance.
"The Fairytale Project" is a historically inspired tale for children of a modern-day African American family reconnecting with their East Texas roots through peculiar encounters with the past. With her choreography rooted in a fusion of modern/contemporary dance, jazz, musical theater and dance styles inspired by the African Diaspora, Allen tells the story of Jim Shankle, Winnie Shankle, and their descendants. The plot follows the journey of the family with ancestral roots in Shankleville, TX, – one of Texas' many Freedom Colonies – wherein newly emancipated African Americans began their independent towns.
"I am honored that I am able to show the love and resilience of our ancestors. It's truly liberating to create work surrounding the legacies of love and Texas Freedom Colonies" said Stacey Allen, Founder/Artistic Director of Nia's Daughters Movement Collective. "I am grateful for the community support I've received thus far and the opportunity to not only go to SXSW EDU, but to also tour rural areas of Texas and show the legacy of such a strong love story."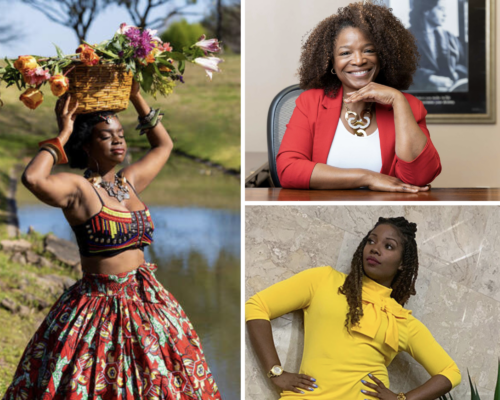 (Left – Stacey Allen)
(Right – top to bottom – Michelle Bonton, Denisea Woodard)
"The Fairytale Project: Pedagogy and Performance" is set to take the stage at the Austin Convention Center on March 7th at 3:30pm. For more information, see SXSW EDU.
Following SXSW EDU, "The Fairytale Project" will tour rural areas of Texas with the first engagement at Stephen F. Austin State University on March 30th. More tour dates for June in celebration of Juneteenth will be announced soon.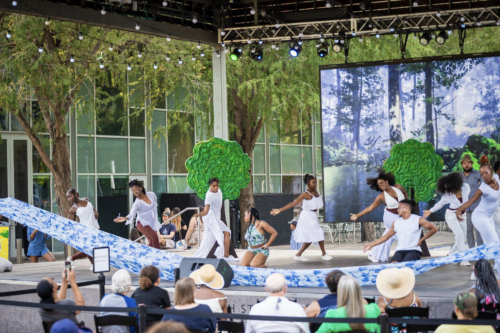 Photos by DJ Cocroft
About Nia's Daughters Movement Collective
Nia's Daughters Movement Collective is a grassroots arts organization with the mission to create and support art and wellness initiatives through the lens of Black women and girls. Since our inception in 2018, we have embodied a multigenerational approach and have been very active in engaging new audiences through meaningful work.
###