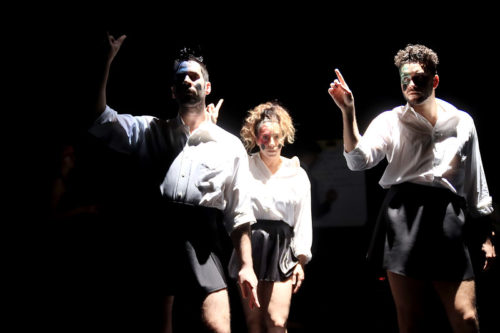 MEDIA ALERT
The Pilot Dance Project Seeks Submissions for 14th Annual Houston Fringe Festival
Media contact:
Adam Castaneda
(282) 979-4982
adam@pilotdanceproject.org
APPLICATION DEADLINE: September 10, 2021
The 2021 Houston Fringe Festival returns to live performance for a one-weekend festival of showcase-style performances October 15-17, 2021. Produced by The Pilot Dance Project, the festival committee is seeking submissions in any and all performance disciplines, including dance, theater, music, film, performance art, comedy, circus arts, and interdisciplinary work. The 2021 will feature three showcase-style programs consisting of 8-10 artists. Artists will present works of UP TO TEN MINUTES. The 2021 Houston Fringe Festival will be produced in MATCHBOX ONE at the Midtown Arts and Theater Center Houston (MATCH) facility.
NOTE: Selected artists will be limited to three to five cues lighting cues. Tech rehearsals will be held on the day of the performances. Artists will be limited to a tech time of twenty minutes, which includes spacing, lighting, and running the piece.
Please submit videos, work samples, and any other supplemental material to adam@pilotdanceproject.org. The festival roster will be selected by a panel of Houston-area performing arts directors. Panelists will be announced when the roster is revealed.
This year there is NO APPLICATION FEE to submit, and all artists will be compensated with a two-angle professional video of their work.
Application link: https://forms.gle/QkrzbFJyroEvma7D7