Amy Elizabeth is an artist who makes things happen.
For me, she made my first (and only) dance company job happen when I started working for her in 2009 as an undergraduate student at Sam Houston. She has connected me with countless jobs, and she does it in a way that communicates, "this is just how things are done. No biggie." But, of course, it is a biggie because it takes care and action to support your community. And trust me, she's probably hiding under her chair reading this right now.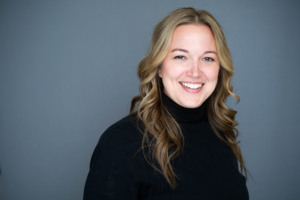 So, when I was asked to write the preview for her company's (Aimed Dance's) upcoming Summer Fest, I was happy to promote someone who has fostered numerous artists including me. I also wasn't surprised to find out that Summer Fest is a big undertaking—a multifaceted dance festival that only a person like Amy Elizabeth, with her network of skilled collaborators, could take on. The event occurs on the Lamar University campus in Beaumont, TX from July 10 – 29. The tagline for the event: "3 week concert series, 2 week summer dance intensive, 1 summer dance festival." A good way to organize this preview; thanks, Aimed Dance.
Summer Fest: 3-week concert series
Each Friday and Saturday evening of Summer Fest will consist of pre-show discussions and dance performances. Concert 1: July 14-15, Concert 2: July 21-22, and Concert 3: July 28-29. The pre-show discussions, called ArTalks on the Lawn and beginning at 6:30 pm, encourage engagement by offering audiences context and answers through discussion with the choreographers before watching the performances. This process is usually flipped in the realm of concert dance. For anyone who struggles with understanding (or not understanding) abstract modern/contemporary dance, this will be a welcomed experience. Audiences can learn about the choreographic processes, receive background information, and ask questions leading up to absorbing the art.
Amy Elizabeth explains this choice. "On one level, understanding breeds appreciation. Previous post-show conversations left me discouraged by the number of individuals who did not enjoy the work due to lack of information. After the performance, the audience was riddle with questions that, once answered, changed their perspective of the work and their value for it. So, we asked, how can we make the work more accessible for our curious audience?"
Curious audiences are invited to see dances by established Texan choreographers such as Anna Bauer & Jairus Carr, Jennifer Mabus, Muscle Memory Dance Theatre, Alondra Puentes, Sarah Vickery, and Aimed Dance. Alongside them will be emerging choreographer fellows and performance/technology lab participants showcasing creations made during the festival. Single concert tickets can be purchased for $20 or you can access all six nights of live dance for $40. Each show begins at 7:30 pm following the ArTalks on the Lawn. "What I am most excited about for the concert offerings is the range – the stages of choreographic development and levels of performance experience that highlights the spectrum of dance," says Amy Elizabeth.
Summer Fest: 2-week summer dance intensive
For students (ages 9+) looking to expand and hone their training, Summer Fest offers over 50 classes taught by reputable, multi-disciplinary educators across two weeks. The faculty includes Jesus Acosta, Kiera Amison, Lucy Arrington, Trish King, Lexis Greer, Elisabetta Minutoli, Jennifer Salter, Dr. Golden Wright, and more. Week 1 of the intensive runs from July 10-15. Week 2 runs from July 17-22. Students can attend one or both weeks. "[Summer Fest] offers three laboratory style tracks: choreography, performance, and technology. Dancers will begin each day engaging in movement classes in modern, contemporary, improvisation, partnering, ballet, jazz, and more and then move into break out sessions for a more intimate investigation in the specific areas in the afternoons," (aimeddance.org).
For people who want to dance or try something new but desire a less-intensive option, the festival offers four community classes for $10/each. These drop-in style workshops occur on July 14, 15, 21, and 22. "The open community classes offer movers an opportunity to share the space with other movers, at multiple levels, and just enjoy the act of moving together and having fun," says Amy Elizabeth. No experience is necessary to participate. Comfortable clothing is encouraged.
Summer Fest: 1 summer dance festival
Another way to think about Summer Fest: inclusive. It serves training dancers who enroll in the intensive and it serves the community who is invited to simply enjoy dance by attending the performances and community classes. "Summer Fest is designed with everyone in mind," says Amy Elizabeth. "Asking the question, 'How can [Aimed Dance], as a resource organization, serve our community?' is what motivated the decision to take on Summer Fest and bring education and performances to Beaumont, TX. Looking around at the variety of arts & culture being presented, we noticed a community with the capacity to host several large-scale companies… Curating a festival and inviting dance makers and companies to join us was our way to introduce the local audiences to works they otherwise would not have the opportunity to experience without having to travel to larger metropolitan areas," explains Amy Elizabeth.
With such rich offerings for the dancer and the dance-lover, Summer Fest is sure to draw people from beyond Beaumont, TX. For someone like Amy Elizabeth, it's pretty simple; you dream it, you do the work, and you bring people together. In her words: "Why not? Why not create an environment that puts all the things you love into an immersive experience that you can share with like-minded people and your community? It's a no-brainer."
For more information including schedules, pricing, enrollment, and tickets, visit www.aimeddancesummerfest.com