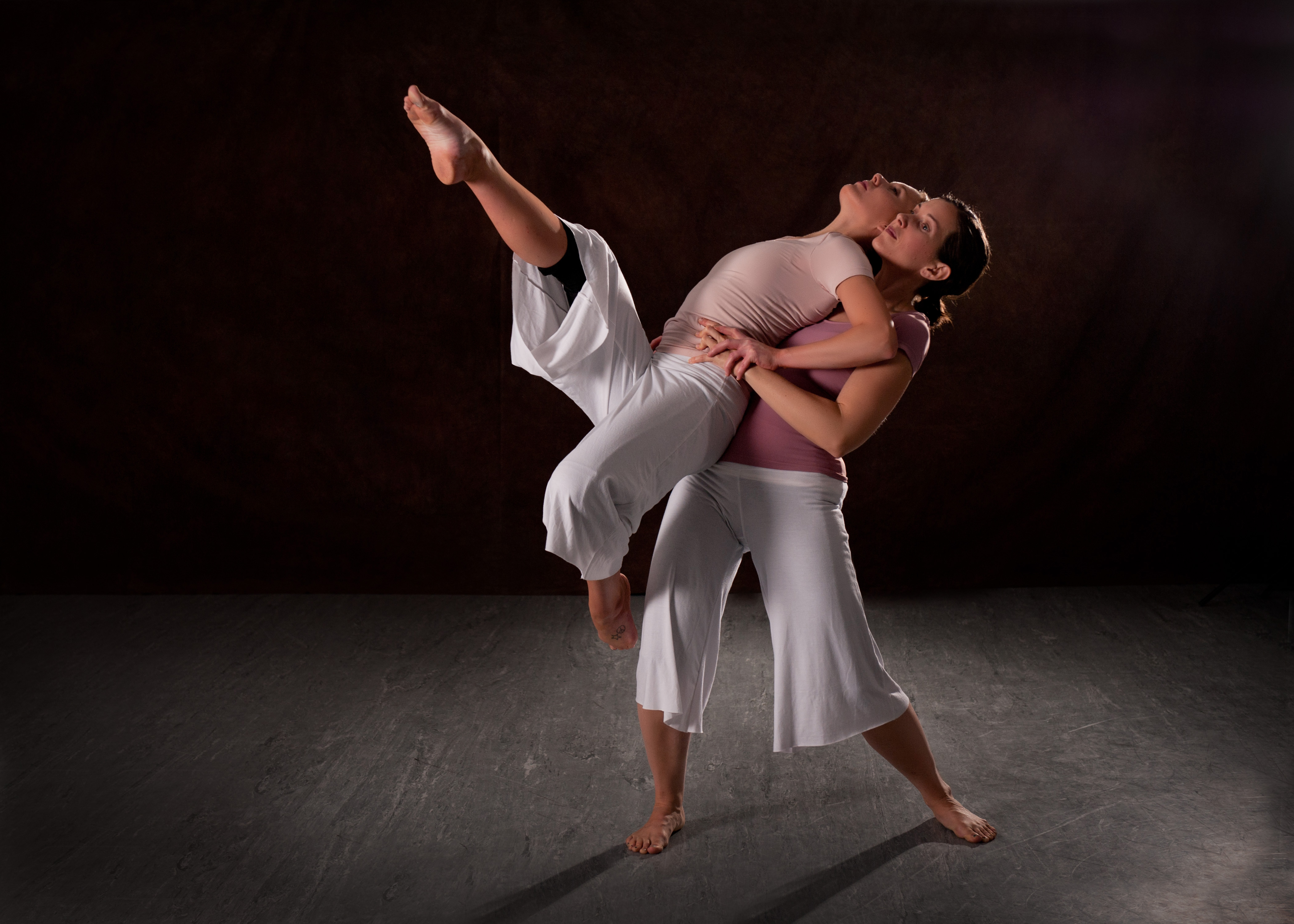 It is said that variety is the spice of life, but for the nine women of Ascend Dance Collective, variety is also the spice of a modern dance company—specifically, their own. "Each dancer brings to the company their own experiences, and those experiences are often shown in how they move and choreograph," says Donna Frogge, Director of Ascend Dance Collective and instructor at the Texas Academy of Dance Arts (TADA).
Based out of North Houston, Ascend Dance Collective is the result of nine individual artists' desire to fortify the presence of modern dance in their community. Each member is encouraged to choreograph and voice her own thoughts—making for a natural fusion. And now, after collaboratively building the vision of their company since the spring of 2015, Ascend Dance Collective will premiere its debut performance titled Footprints. The evening-length concert will be held on Saturday, April 29th at 7:30 p.m. at The Forum of Cypress Creek Christian Community Center.
"Our company has been on a journey—a journey of discovery, exploration and creativity. It is now time for the footprints of this journey to be shown," says Donna Frogge.
The program will showcase choreography by five of the collective's members, spanning a range of subject-matter including themes related to the company's religious beliefs and spiritual outlooks. "…though we are not specifically a liturgical dance company, we do have an interest in performing in various faith communities as well as presenting work that is faith based. Two of our pieces in our upcoming production of Footprints developed from pieces that were performed for women's retreats. The other seven pieces are definitely more secular in nature," says Frogge.
Of the seven pieces is Passengers, choreographed by Frogge and performed to Elton John's chantey song by the same name. "[The work] was inspired by my time living and working in New York City and having to ride public transportation everywhere," says Frogge. "It's a humorous look at something that can be quite frustrating…. I particularly love the words [in the song]: 'there's anger in the silence.' How true!" "I also use newspaper throughout the piece that ends up scattered on the stage as a way to demonstrate the trash that I often encountered on certain city streets, in subway stations, and on the subway itself," explains Frogge.
Also on the bill: Midnight, an ensemble piece for 5 dancers choreographed by Ashley Prchlik to the music of British rock group Coldplay. Tribulation and Intercession (a duet in two parts) is choreographed by Amy Spencer and performed to an original score by Reed Spencer; the work explores human struggle and the journey for peace. Full Tilt, choreographed by Nicola Bennett for seven dancers, explores art for its own sake as well as the celebratory nature of movement. Lastly, A Saturday Morning Stroll, choreographed by Victoria Chen, "is a trio piece dedicated to the pursuit of gaining more simplicity, purity, and beauty in life. The three women all move gracefully with long, feminine, and playful skirts, complementing the ballet and traditional-inspired movement. Each woman uniquely expresses her own path; the three [women] alongside each other create a pleasant journey," says Chen.
Ascend Dance Collective is looking forward to sharing their work with the Houston community for the first time, and they invite all to experience Footprints. "We desire to show that modern dance is alive and well in the North Houston area; that modern dance can be uplifting, inspiring, entertaining and accessible to all ages. We hope that people will continue to add their own footprints to our journey in whatever capacity that means for them," says Frogge.