As the temperatures begin to rise and Houston prepares for the summertime, there is one event you won't want to miss if you are looking for one last spring storm, or rather a Barnstorm. In just a few weeks' time, six unique voices will take Houston's MATCH theater by storm as Dance Source Houston presents their 2017-2018 Artists in Residence (AIR): Shannon Adame, Lisa Harris, Lindsay Gary, Ashley Horn, Abijan Johnson, and Kate Rash. These six artists and their original works will comprise Barnstorm Dance Fest's Program B, which will be performed  June 15th and 22nd.
Each of the artists featured this year brings to the program their individual points of view coupled with their sincere, innovative voices seeking to stimulate change within themselves, society, and the world as whole. These works take the stage to engage our thoughts, beckon us into conversation, and bring to life the personal perspectives and experiences of these six artists.
Discovery. Found movement. Improvisation. Abijan Johnson is an artist who embraces the unpredictable nature of creativity. Johnson rips away traditional performance expectations by delivering to us a work performed to the soundtrack of the dancer's movements and exertions, their breath, their footfalls, the sounds of human movement. Inspired by her search for balance, Johnson explores movement as an active means to enter a creative space. Her exploration begins and end with the creative self. How to find it, how to nurture it, and how to empower it.
Shanon Adame hopes that her work will reach beyond the cyber barriers we've constructed and inspire vital conversation about what Adame describes as "…a true crisis for our women and young girls." As rape and sexual assault continues to feature more and more in public dialogue, "An offering…" comes to the Houston stage as a venture to carry audiences beyond the television and social media coverage. Choreographed and performed to the poetry of Lauren Berry's The Lifting Dress, Adame brings to life the experiences of one survivor through the performances of three dancers, each representing a different aspect of the poeticized woman. Adame's study of the movement and facial expressions of apex predators informs the choreography of the piece's antagonist, a male dancer who represents not only the aggressor of the story but also the darkness that encapsulates someone's life when an event like this has occurred.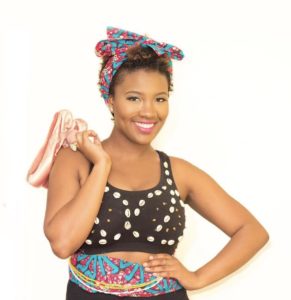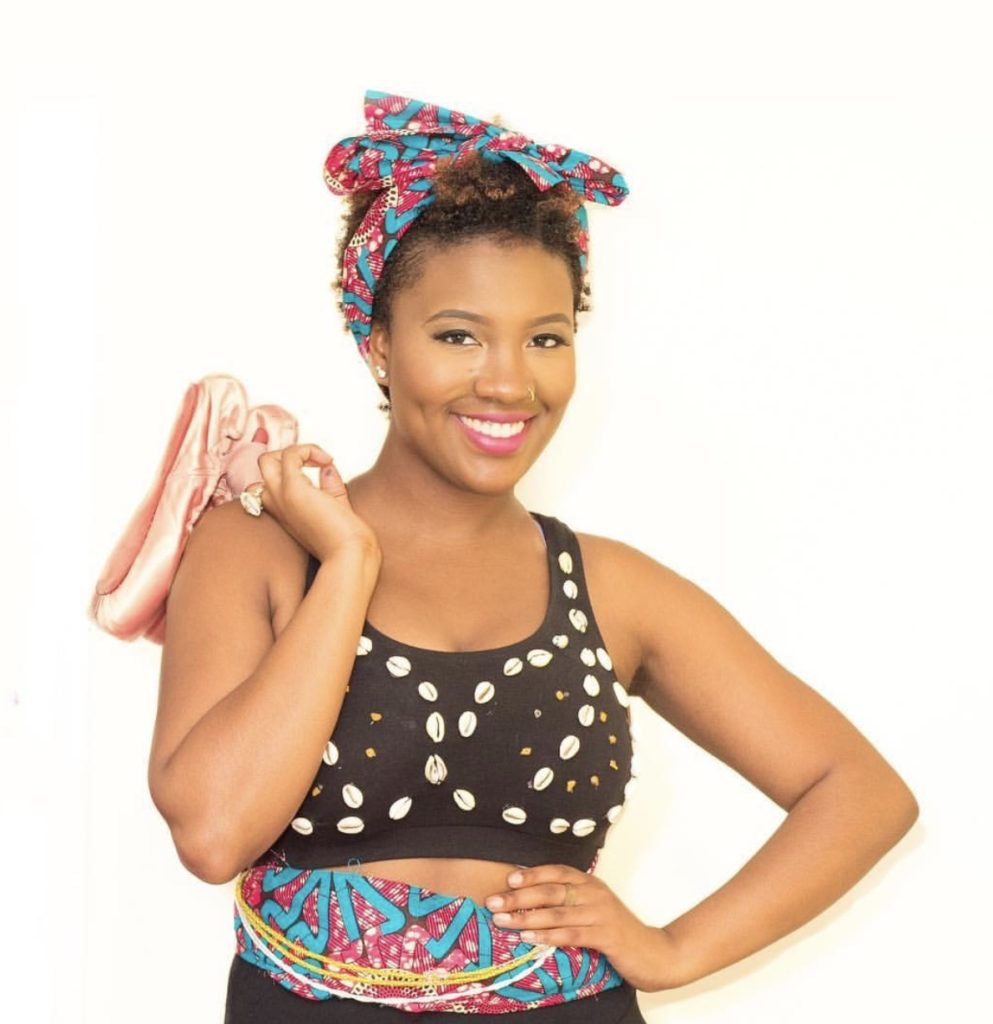 Lindsay Gary also wishes to communicate understood perspective to her audience. Gary presents to us a portrait of the African Diaspora by questioning, deconstructing, and celebrating the history and traditions of the peoples who were brought to the Americas by means of the Trans-Atlantic Slave Trade. Gary's central figure and the titular inspiration for the work, Eleggua, a Yoruba saint, brings the experiences of the ancestors to meet and intertwine with the experiences of the descendants. Live rhythmic percussion and traditional orisha worship songs from countries such as Nigeria, Cuba, and Brazil are juxtaposed with contemporary compositions from these nations. The ebb and flow of the past and present and Gary's message of art and spirituality is designed to empower and enrich the lives and traditions of the scattered people of the African Diaspora.
Ashley Horn takes us on a journey into the human mind with an exploration on how memories shape the present. A re-visitation into her immersive theater work "Sparrow Lane," which premiered in February with the aid of the Artist in Residence Program, Horn brings her dancers back into the studio to recreate the work based on their memories of the performance. "Sparrow Lane" guided Horn's audience on a rich journey of audio and visual space-scapes coupled with movement developed with immersive ideologies in mind. Building on how our experiences and engagements affect our personal relationships, Horn presents to her Barnstorm audience a series of three duets all about memory and how the perceptions of the past may impact the present.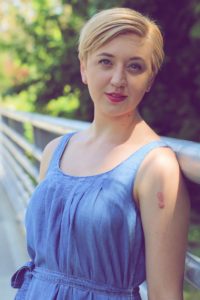 Our next artist dives headfirst into research on the male gaze, an art theory concerned with how the female body is viewed from a male perspective. Kate Rash in collaboration with sound designer Trent Lira explore the societal expectations that are placed on women to change and adapt themselves to fit in with the world surrounding them. Inspired by Dionne Warwick's haunting ballad "Don't Make Me Over," Rash began deconstructing the "magnifying glass" that women are placed under, analyzing and drawing lines between her own experiences and countless conversations she has had with other women. In "WOMEN: Stranger (does this turn you on?)," Rash seeks to test a status quo encountered by many women as they go through life experiencing the male gaze, not as performers, but simply as women.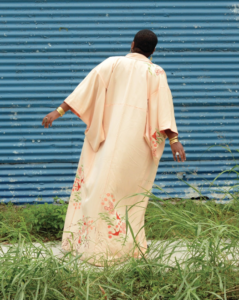 Lisa Harris focuses her creative energies on the creation of movement in relation to the reverberations of sound and new media. "Chimes" comes to us as a composition for 5 movers and 5 instruments known as theremins. A theremin is an electromagnetic instrument that responds the vibrations of the bodies that surround the instrument. The resulting notes are often linked with creepy, spatial intonations. Harris's composition is one of sound and movement, an exploration of space, time, and energy. With spiritual overtones and an earthy foundation, "Chimes" promises to enrapture audiences.
The AIR performances are just one of three riveting programs to be presented this Barnstorm. Barnstorm Dance Fest runs June 14 – 16 and June 21 – 23 and includes an additional 16 works by local and regional artists. Tickets are on sale now through the MATCH Box Office at matchouston.org.
Applications for the 2018-2019 Artists in Residence program will be available in June for interested candidates. Through the AIR Program, Dance Source Houston seeks to encourage and aid choreographers in pushing their personal boundaries and elevating their work to new heights. AIRs are afforded rehearsal space, grant-writing assistance, production and marketing assistance, performance opportunities, and more during the term of their residencies. More information on the program is available at dancesourcehouston.org.