FOR IMMEDIATE RELEASE
Contact:
Mollie Haven Miller
Executive Director
Dance Source Houston
713.224.3262
mollie@dancesourcehouston.org
Dance Source Houston Presents Mind The Gap 11.0
HOUSTON, TX July 24, 2019 – The 2019-2020 season opens with Mind The Gap 11.0, presented by Dance Source Houston (DSH) on August 13 at Midtown Art & Theater Center Houston (MATCH). The showcase style performance will feature works by six local choreographers including Nicola Bennett, Abby Flowers, Saliya Ilankoon, Katie Trevino Lammers, Allen LaPoint and Jennifer Salter. The evening of danceworks will offer a diverse display of aerial, contemporary, Kandyan and modern. 
Mind The Gap, now in its fourth year, is a program made possible through a partnership between DSH and MATCH. Mind The Gap offers choreographers a platform to present their work with audiences while receiving production and marketing support from Dance Source Houston and a share of ticket sales. 
Ascend Dance Collective Artistic Director Nicola Bennett will share a new work, entitled Guided Drift, which plays with sequence and form. Bennett describes the group piece to be performed by Ascend company members as "transcendent, fluidly and gooey intricate movement."
Presenting the first aerial work on a Mind The Gap program, Abby Flowers' becoming a forest features the aerial/dance performance artist performing on an aerial rope. Flowers is revisiting the work following its premiere in May as part of ALTUS, Open Dance Project and Hunter Dance Center's evening of professional aerial dance acts.
Sri Lankan dancer and choreographer Saliya Ilankoon will present a group work based on rhythmic movements of Dance of the Eagle, or 'Ukusa Wannama,' originated from one of the most famous Sri Lankan dance forms, Kandyan Dances. The piece fuses traditional Kandyan Dance techniques with modern contemporary styles. 
Katie Trevino Lammers provides a comical mark on the program with Putting the Humor Back into Humanity. Lammers created the work because, "Humor plays a role in everyday life. From wearing a wacky tie to making a crowd laugh with a joke, though, I am not convinced that there is enough humor in dance."
University of Houston Senior Allen LaPoint blends Horton technique with athletic gestures and phrases in his group work, Surge. The piece, which uses a unique movement vocabulary, derives its name from the surge of energy created and expanded by a dance as it evolves. 
Choreographer Jennifer Salter's Thoughts and Prayers was created as a way to explore the inaction that has followed terroristic tragedies that have become all too familiar, from Columbine to Santa Fe. Salter's work takes audiences on an emotional journey through music visualization and dynamic choreography.
Tickets for Mind The Gap 11.0 start at $15 and are available at matchouston.org. 
Choreographer Bios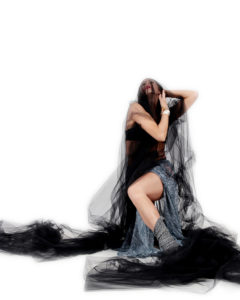 Nicola Bennett is a contemporary performing artist, based in Houston, TX. She has a BFA from Texas State University, where she studied Erick Hawkins' technique and was a member of Orchesis Dance Co and a founding member of Merge Dance Co. More recently, she co-founded Ascend Dance Collective alongside Donna K Frogge. She is now the Artistic Director of the company. Her choreography has been featured in Mind The Gap and The Houston Fringe Festival. In September of this year, she was invited to dance with Suchu Dance in their most recent show, Mkay (everything's going to be all right or whatever). Ascend Dance Collective's mission is to facilitate artistic expression by creating an honest and sound body of work while cultivating the individual's creative potential. ADC's goal is to present diverse works that inspire and excite the North Houston community at large.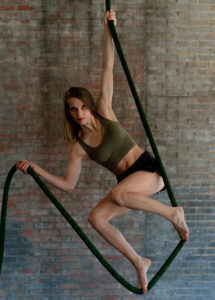 Abby Flowers is a Houston based aerial/dance performance artist who seeks to break the boundary between ground and air by fusing the two through aerial dance. Using a variety of apparatus and movement styles her work is both intimate and life-giving. Before venturing out on her own, Abby spent 3 years dancing with Open Dance Project where she learned the ropes of dance theater, performed with Vault, an aerial dance company, worked with Frame Dance Productions on METROdances, and worked on several projects with independent artists Laura Harrell and Lori Yuill.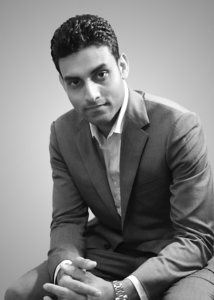 Saliya Ilankoon is a Sri Lankan professional dancer, who began his vibrant artistic career with mastering traditional Sri Lankan dance and drums, and then completed his BFA (Dance and Drama Special) at the University of The Visual and Performing Arts in Sri Lanka. He also obtained Visharad (Bharatanatyam) from Bhatkande Sangit Vidyapit, Lucknow, India. Saliya then expanded his horizons over the international stage as a professional dancer and a drummer in the world-renowned Channa-Upuli Performing Art Foundation, performing over 15 countries. Recently Saliya moved to the US and currently, he is the Director of the SalaRu – Sri Lankan Cultural Academy, Houston, Texas.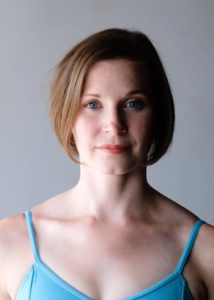 Katie Trevino Lammers received an Associate of Arts Degree in Dance at San Jacinto College South in 2008. She was a part of the San Jacinto College Dance Performing Arts Company for two years and participated in the American College Dance Festival. She received a scholarship to the Bill Evans Workshop in Brockport, NY, the Joanna Friesen Scholarship from the University of Houston Dance Faculty, and a scholarship to the American Dance Festival in Durham, NC. She was a part of the UH Dance ENSEMBLE Company for two years and the Young Audience Touring Company. She earned her B.A. Degree in Dance in 2012 from the University of Houston. She danced with Uptown Dance Company for six seasons and has guest performed with FrentiCore. Recently, she has performed for Opera in the Heights and for ReFine Arts' productions of WITCH and FRENZIED PHONY. She is the Artistic Director of the pre-professional dance company, artistic edGe, now in its fifth year. This company was created for the dancers who want to explore, to create, and to perform for a career. Artistic edGe has performed at various locations including; Houston Fringe Festival: Anything Goes, Project Dance Houston, Comedy Dance Festival, Merging Forces, and Waco Dance Festival: Next Generation. Not only does artistic edGe have choreographers come in and create on the dancers, the dancers also choreograph on each other, learning experience for all who are accepted into the company.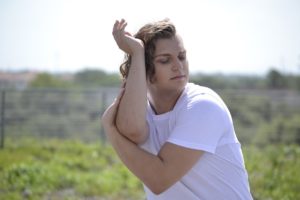 Allen LaPoint is a Senior at University of Houston, pursuing a BFA in Dance, planning to graduate in spring of 2020. LaPoint has trained in ballet, modern, jazz, African, colorguard, drill and contemporary dance. LaPoint has danced under the direction of many choreographers including Holly Davenport, Teresa Chapman, Becky Valls, and Toni Valle. LaPoint is currently the movement coordinator with the Texas City High School Colorguard and enjoys sharing modern dance with his students. In the past, LaPoint has presented original works at numerous places including Barnstorm Dance Fest and the University of Houston. LaPoint is currently a member of the University of Houston Dance Ensemble and after graduation will enroll at Texas Women's University and continue his dance education while pursuing his MFA in dance.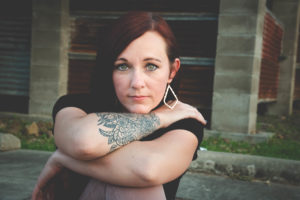 Jennifer Salter is a dance faculty member at Houston Community College and San Jacinto College. She earned her B.F.A. and M.F.A. in Dance from Sam Houston State University, where she studied and performed locally and nationally with Kista Tucker Dance Company, Dancepatheatre, and Rednerrus Feil Dance Company (now Aimed Dance). She has presented her work in Houston under commission through The Pilot Dance Project, and has recently collaborated with Pilot as a performer. Her artistic endeavors have led her into filming dance, photography, and graphic design, and her choreography has been recognized at the institutional level and presented at local and regional festivals. In 2017, her works Seat of Unrest and Tender Oppression were both selected for the Gala Concert at the American College Dance Festival, and several of her dance films have been presented at film festivals and art exhibits around Houston. When she's not teaching and performing, you can find her at the ballpark with her son, Gavin! 
About Dance Source Houston
Dance Source Houston is a 501(c)(3) nonprofit organization dedicated to supporting dance artists and organizations, and to increasing the visibility of dance in Houston. Founded in 2005, Dance Source Houston is a resource for all things dance in the Greater Houston area and provides programs and services to address the evolving needs of the local dance community. Dance Source Houston is funded in part by a grant from The City of Houston through the Houston Arts Alliance, Houston Endowment, and Texas Commission on the Arts. www.dancesourcehouston.org
###