Dance Source Houston's (DSH) Mind The Gap series returns to Midtown Arts & Theater Center Houston (MATCH) for the program's 24th edition on Tuesday, March 28 at 7:30pm. The evening includes 6 original works by local dancemakers, including Mackenzie Bingham, Mimi diLuna, Dolly Goyal (Steps for Dancing), Ashley Horn (The Pilot Dance Project), Saliya Ilankoon (Salaru Sri Lankan Cultural Academy), and Preeti Ramakrishnan (Shree Krishna Dance Academy). The program features a mix of solo and ensemble works in a range of styles including Bharatanatyam, contemporary, Kandyan, and Kathak.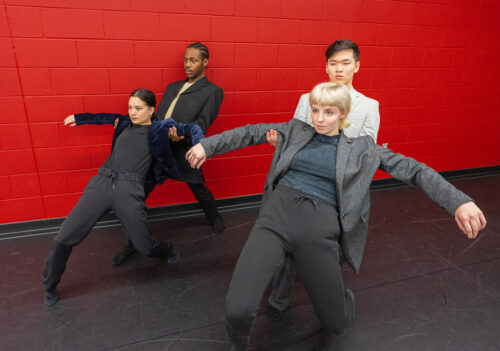 Mackenzie Bingham is presenting a contemporary group work, entitled "i am nothing but the sum of these evaporated sensations," which explores the cycle of letting go of something that is no longer of service and how individuals adapt, project, and deviate in this cycle. The piece "is about breaking a cycle (that may or may not be toxic), accepting this change and forgiving oneself…how we assist and lift up the people around us in this process," Bingham said. While this is Mackenzie's choreographic Mind The Gap debut, they've been on previous programs as a performer. "As someone that is relatively new to creating, I think Mind the Gap provides an accessible, safe, and supportive space for all artists to share their work. I've enjoyed how diverse the work presented in this series is and wanted to be a part of it since I had the opportunity to perform in someone else's work."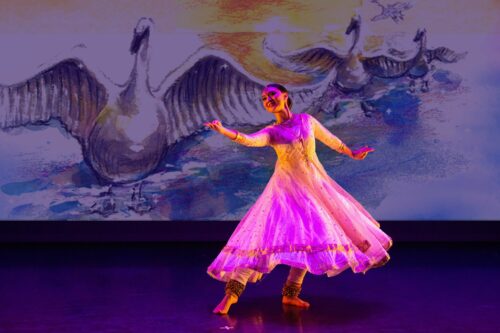 Mimi DiLuna returns to Mind The Gap with "Snowy-Silver Elephant" and "Hansadhwani: Voice of the Swan," the latter of which she premiered in an earlier edition of the program in April 2022. "I performed "Hansadhwani: Voice of the Swan" for the first time last year and loved the experience of creating and performing it," said Mimi. "The process taught me about various aspects of production including lighting and media design." Both of DiLuna's works tell the story of Siddhartha, the prince who later became known as the Buddha, and use dance, drama, and poetry to tell the story of his birth and childhood. "As a solo dancer, I depict the story by portraying multiple characters. To signal a change of character, I do a "palta" which is a type of turn with one arm raised upward. Switching between characters back and forth requires a quick change in body language and facial expressions."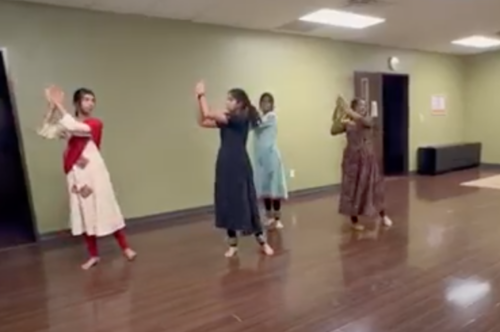 Making her second Mind The Gap appearance, Dolly Goyal's newest work, "Shivoham," centers around the multifaceted figure of Shiva, who is a symbol of meditation, wisdom, and inner peace in Hinduism. Through the performance, Dolly hopes to help audiences explore their inner consciousness and connect with their ow spirituality. "Shiva is an important figure in Indian culture," said Goyal. "We grew up looking at this dynamic figure and worship him in the time of highs and lows, in happiness and sadness. This dance was inspired by a desire to explore the various aspects of his character and mythology through movement." Dolly's cast is comprised of dancers with Steps for Dancing, the Kathak, Bollywood, and fitness dance class company she founded and owns.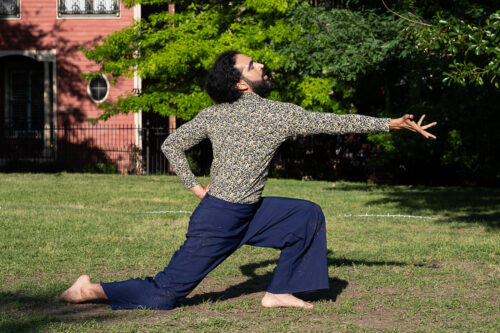 Adam Castaneda, the Executive and Artistic Director of The Pilot Dance Project, will perform "Forgotten Ground," a solo work choreographed by Ashley Horn. The piece is a reflection of the absence of friendship. Castaneda said, "Friendship between men, both straight and gay, can be a difficult process to navigate. But when men do find their brothers in life, it's a bond that can weather just about any storm. When those brothers disappear for whatever reason, the remaining void often presents yet another difficult process to navigate." The work was originally set as a duet but after a chain of events was redeveloped as a solo, with Adam sharing "in a single rehearsal the duet was distilled down to a solo, which took on a completely new meaning with a solitary dancer." The piece has been shown at the 2022 Houston Fringe Festival, the Houston Metropolitan Dance Center's Fall Showcase, and Artists for Hope 2023.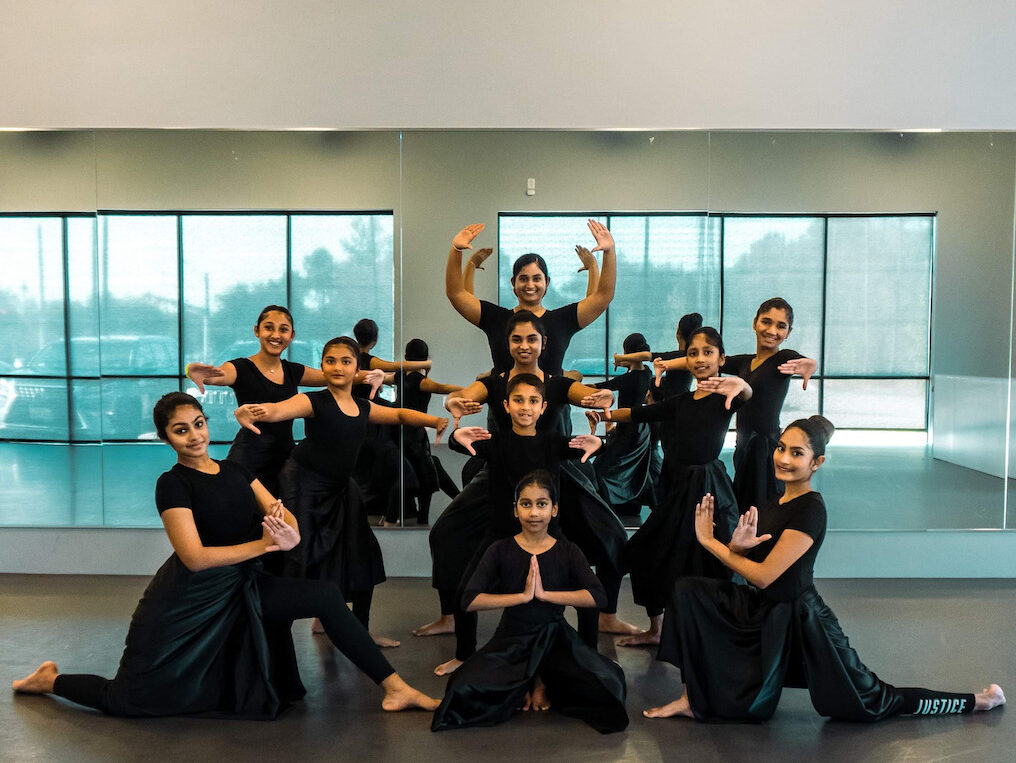 Founder and choreographer of SaLaRū Sri Lankan Cultural Academy, Saliya Ilaknoon will present a new intergenerational Kandyan dance work, "Journey to the Yakkha," with Mind The Gap audiences. The work draws on a dance act created to show the attachment between people and nature using the traditional Sri Lankan dance form. Ilankoon explains, "The dance techniques that were used for this dance act are based on one of the main dance traditions of Sri Lanka called Kandyan Dance. The music track is created from all the main Sri Lankan traditional drums – Kandyan, Low Country, Dauwla, and Thammatama." This marks Saliya and SaLaRū's third time showcasing a piece on a Mind The Gap program with a cast ranging from youth through adults. "I believe it provides a great opportunity for our students to represent Sri Lankan culture and tradition among the community," said Saliya.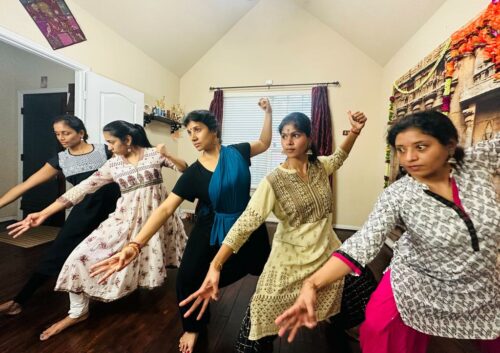 Preeti Ramakrishnan and members of Shree Krishna Dance Academy will share "Goddess Devi – The universal mother." Through the classical Indian dance form Bharatanatyam, Ramakrishnan's piece tells of Devi, as described in Hindu scriptures as representing the divine femininity. Recalling stories about the Hindu gods and goddesses that her grandmother shared, Preeti says, "Devi is kind, compassionate and always giving in her very nature yet equally a fierce protector of her children and will take any form to protect them against the demons (Asuras) around or any calamities her devotees go through." She feels this femininity permeates beyond the divine, sharing, "Just like she has many tasks to perform, we as women, perform and carry them seamlessly."
Join Dance Source Houston for Mind The Gap XXIV on Tuesday, March 28 at 7:30pm, either in person at MATCH or via livestream. Ticket sales from each Mind The Gap program are shared between the dancemakers and tickets are available on a sliding scale range at matchouston.org.