Dance Source Houston (DSH) will present the 26th Mind The Gap cohort on Tuesday, October 3 at Midtown Arts & Theater Center Houston (MATCH). Mind The Gap is a collaborative program of DSH and MATCH that provides dancemakers the opportunity to present their work in Matchbox 2 alongside fellow choreographers in a co-production format. The evening will feature six original danceworks by Dance Source Houston members including Jasmine Hearn (Jas), Mariah Henry (Deeper Than Dance), Kamryn Horn, Amanda Monteith, Kristina Prats, jhon r. stronks (jhx), and Caiya Velasco-Teters.
We reached out to the dancemakers presenting on the Mind The Gap XXVI program to learn more about each work. Read on to get the scoop directly from the artists!
In a few sentences, what do you want audiences to know about the work you'll be presenting at Mind The Gap XXVI?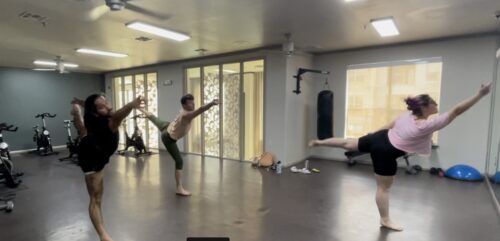 Kristina Prats: "The title of my work stems from a Korean proverb – "The deeper the waters are, the more still they run." This particular proverb upholds my work when it comes to speaking of water; there is a calm tranquility in the essence of water but deep down a complex and profound nature drives this dynamic force. Humans are made up of 60-70% water, so it is only natural that we ourselves are much like the deep waters, complex, profound and passionate."
Mariah Henry: "Ambition" was originally released as a short dance film in June 2023 and will be presented as the live performance adaptation for the first time in Mind The Gap. The concept of the film takes inspiration from a rock landscape called the "Ambition Masterpiece" created in a village in South Korea with a descriptive story of how it fell 5 times in the creation process, but finally stood strong on the 6th attempt. With a group of 7 dancers, the dancers symbolize each rock within the landscape to tell not only the story of the landscape being created, but how in our own lives there is a long creation process in order to reach our goals while keeping our ambition alive. As the rocks of the landscape rise and fall in the process of creation, the dancers will mimic that motion and work together to create the actual shape and design of the landscape."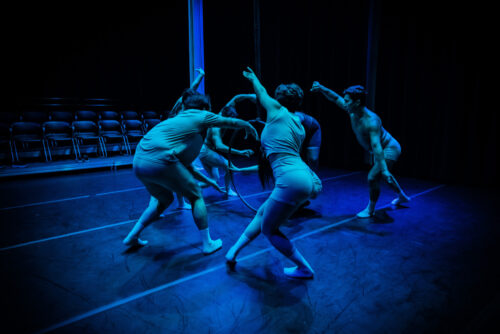 Caiya Velasco: "Grouping artists from many different backgrounds to bring you a mini collection of contemporary dancing and aerial arts, this piece was created to shine a light on the importance of versatility in the performance world. Movement, strength, flexibility, and more. Putting this piece together has allowed these performers to learn from and work with different movement types. Bringing them all together to create "The Collection."
Kamryn Horn: "My work, "Pursuit," was first performed at Sam Houston State University as a senior capstone work in April of 2023. In this work, seven dancers showcase the physical and mental toll of reaching for your aspirations. Through the athletic movements, dragging, and crawling, the dancers showcase their emotional journey on stage. Through their visible effort, the dancers combine feelings of exhaustion physically and mentally."
Jas+jhx: "Our offering for MTG is a part of Jasmine's pedagogical project, A Patient Practice, which acts as a vehicle for Jasmine Hearn to name, follow, and listen with teachers, mentors, lessons, and lineages that Hearn learns from, dances alongside, and references while studying, performing, and teaching around the world."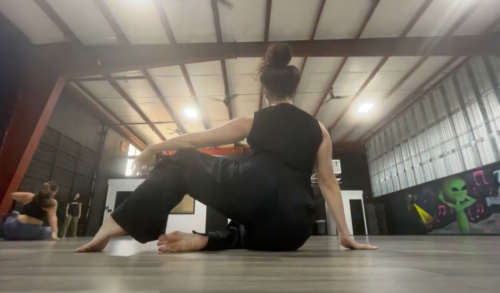 Amanda Monteith: "This piece has a lot going on, so I think the audience will have the most fun if they immerse themselves into the world that the dancers are creating. There are so many fine details next to drastic changes in mood, so watchers should allow themselves to feel the highs and lows of the piece, then assess everything in retrospect."
What was the impetus for creating this work?
KP: "I believe we take our world for granted and the power it holds, and we tend to forget what it provides us. Nature is a dynamic force in the path my choreography takes because I believe people need to be reminded that we need this world to prosper in order for a future to be attainable. In this particular work, water was the main driving force, in all forms: storms, ocean-life, and the vitality water brings to us."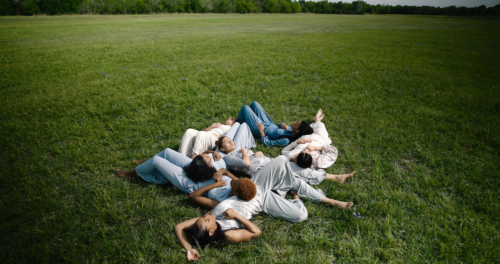 MH: "I believe that each individual has great ambitions that either inspire us to reach various goals or to simply maintain a better way of living for the duration of our lifetime. However, just having the ambition to fulfill something is not the only thing that matters- various trials and errors are a required and natural part of creating or receiving something that is complete and valuable."
CV: "I wanted to create an opportunity for artists to experience and work with different types of performing arts disciplines. I have brought together dancers, aerialists, and movement experts to all work alongside each other and hopefully learn from their different movements & expressing."
KH: "I strive to tell stories through movement based upon real emotions and events that could have occurred in someone's life. I was inspired to create a piece depicting feelings of anxiety surrounding what's to come. The idea of working so hard for something and the feelings surrounding that was what inspired this work."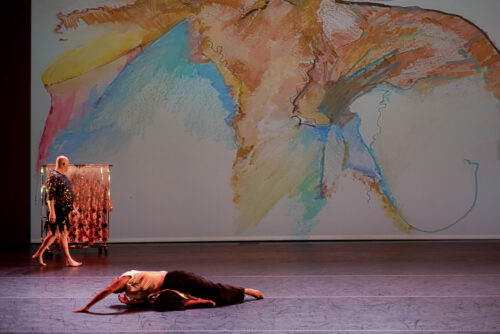 Jas+jhx: "As individuals and collaborators– our practices and processes are centered in dance traditions of the African Diaspora including modern, jazz, lyrical, and postmodern dance techniques. Since the performance of B.L.K. Gurls ~n~ W.H.T. Boiz: Singin' 'bout Gawd! (2014), We have made collaborative performance experiences that blend song, text, and dance. We reference our love for Kerry Ultimate Phoenix Jackson and the brilliance of Black women and queer people."
AM: "Most of my pieces are so deeply personal and follow an individual journey. They generally chronicle a single human having an isolated human experience and processing that experience in an isolated capacity. I've more recently been exploring my own desires for community and the idea that multiple people can be going through different things and can find communal growth, even if individual goals vary. This work is not only a visual manifestation of this exploration, but also this expresses chaos and quiet, how chaos isn't always negative and quiet may not always be positive."
Why did you want to present a work as part of the Mind The Gap series?
KP: "After almost 2 decades of performing and appearing in a few previous Mind the Gap shows, I am ready to dip my feet more into the world of choreography and this series provides a great space and opportunity for choreographers and I am grateful to embark on this journey."
MH: "I truly admire the opportunity afforded to Houston choreographers through the Mind The Gap series. I think this is such an opportune time to not only showcase and promote work but to also familiarize ourselves with other Houston performers and creatives."
CV: "My company and I have worked primarily in the Circus Industry here in Houston and have been searching for more opportunities to expose the dance industry to our ways of movement! We love Mind the Gap and thought this was a great opportunity to demonstrate all we have to offer and collaborate with."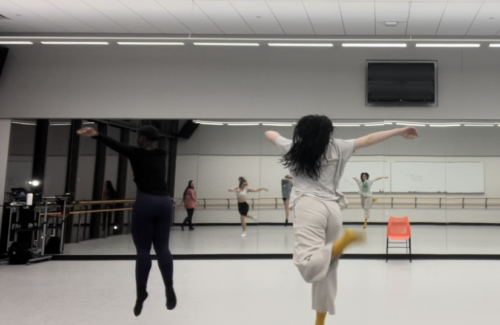 KH: "I believe it is such a great opportunity for choreographers in the Houston area to be able to present work and get to know artists through Mind The Gap. I am very grateful for the opportunity to be able to showcase work along with getting to see other artists and the arts culture in Houston!"
Join Dance Source Houston for Mind The Gap XXVI on Tuesday, October 3 at 7:30pm, either in person at MATCH or via livestream. Ticket sales from each Mind The Gap program are shared between the dancemakers and tickets are available on a sliding scale range at matchouston.org.