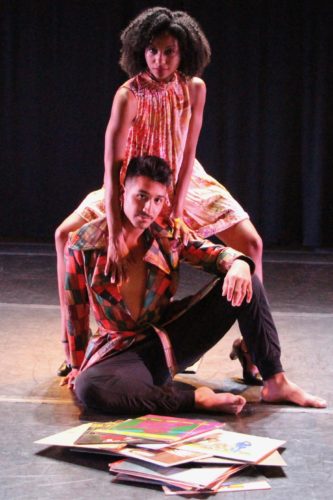 PRESS RELEASE

For Immediate Release
Media Contact:
Susie Hairston
832-722-0810
shairsmom@gmail.com
CITY DANCE PRESENTS: Turn it On! Turn it Up! a preview of Houston City Dance's 2020 season featuring sultry pieces from their upcoming Valentine's Day show and sneak-peaks of all new works from their spring show celebrating Stax Records. The show is choreographed by Houston Arts Alliance Individual Artist Choreography Fellowship Grant recipient Sherese Campbell, Stephanie Sermas, emerging artist choreography grant winner Jaimee Vilela Navarrete, and guest choreographer Armando Silva. Performances: November 22nd and 23rd, 2019 at 7:30 p.m.
Several old favorites return with a new twist in the first half of City Dance's 2020 season preview. City Dance Company and guests will "Turn it On!" with artistic director Sherese Campbell's classic "Brown Skin," a piece about women becoming comfortable with themselves and their bodies and her "D'Angelou Suite," which explores what it means to be a woman passionately immersed in her life as she grows and changes. Jaimee Vilela Navarrete's spunky "All About that Bass" adds some tongue and cheek fun.
Then the company will "Turn It Up!" with selections from their all new tribute to Stax Records, renowned for creating its own sound: Southern Soul, based in black gospel, blues, country, and earlier forms of rhythm and blues. Choreographer Stephanie Sermas's piece explores the classic Stax musical saga of a woman who confronts the other woman when she finds out her man is cheating on her. Campbell's piece about women dating younger men is set to a comedy routine. Guest Choreographer Armando Silva uses a blend of classical ballet, old school jazz grooves, and pedestrian motions to build realistic characters an audience can relate to. His two pieces speak to loneliness and loss both in romantic and familial terms. The first of these, "Lovin', Yearning, Foolin' is his gift to City Dance, celebrating the legacy of diversity it is creating for the Houston Dance community. 
Tickets are $25. They can be purchased in advance online at https://www.houstoncitydance.com/ tickets or bought at the performance at City Dance Studio, 1307 West Clay, Houston, Texas 77019. For more information about the concert or the jazz, modern, ballet, and tap classes offered at City Dance, call 713-529-6100 or visit their website at www.houstoncitydance.com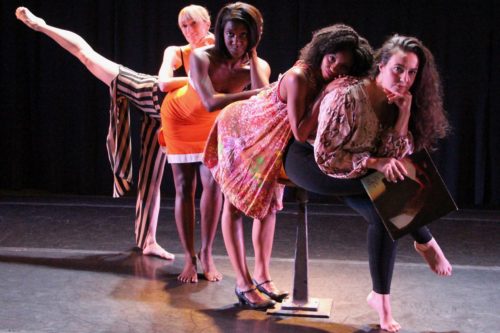 City Dance is a non-profit dance studio and performing arts organization catering to dancers from ages 3 to 83.