Media Contacts:
Stephanie Todd-Wong | Director of Communication and Audience Engagement | stwong@asiasociety.org | 713-496-9905
Chris Dunn| Marketing and Communications Manager | cdunn@AsiaSociety.org | 713-496-9903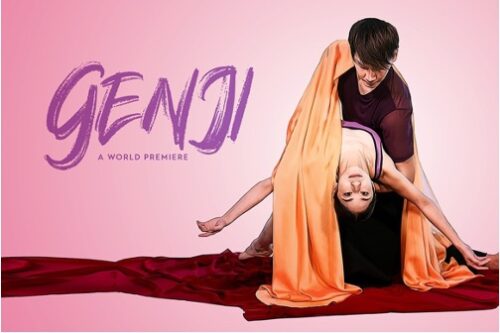 WORLD PREMIERE BALLET GENJI OPENS IN MARCH
Conceived and choreographed by Nao Kusuzaki with original music by Kaoru Watanabe
HOUSTON, February 9, 2023 — Asia Society Texas (AST) is delighted to present the world premiere of Genji, a new chamber ballet commissioned by AST and presented in partnership with the Houston Ballet. Genji, the passionate and poetic new ballet by Nao Kusuzaki, is a contemporary retelling of the classic novel The Tale of Genji, about friendship, love, and the dynamics of power and social class in Heian-period Japan. The ballet will feature dancers from the Houston Ballet, sumptuous production design, and original music composed and played live by acclaimed musician Kaoru Watanabe. Performances take place on Friday, March 24, and Saturday, March 25, at 7:30 p.m. Tickets are $45 – $55.
Considered the world's first novel, The Tale of Genji was written in the 11th century by lady-in-waiting Murasaki Shikibu and depicts the aristocratic and romantic life of the Emperor's son, Hikaru Genji. In her contemporary retelling, Kusuzaki centers the ballet on the perspective of four female characters and their relationships with Genji and one another. According to Kusuzaki, "The intricacies of these relationships reveal universal human emotions – such as loyalty and jealousy, beauty and destruction of love, and dealing with life's impermanence – that make the story as relevant today as it was in 11th century Japan."
Working in collaboration with Kusuzaki are world-renowned composer and musician Kaoru Watanabe and set designer Ryan McGettigan. Watanabe's original score for Genji evokes both ancient and contemporary worlds and include recitations of waka poems throughout the soundscape. Playing a variety of traditional Japanese instruments live on stage during the ballet, Watanabe will be an integral presence in the performance. Complimenting the choreography and live music will be McGettigan's original set design featuring pivoting screens that subdivide the stage and mimic screens used to separate men and women in the imperial courts of the Heian period.
Michael Buening, AST's Director of Performing Arts and Culture, states, "In addition to its rich artistry and unique perspective, this original production is an opportunity to showcase the incredible vibrancy of Houston's arts community, including Nao, dancers from the Houston Ballet, and the entire creative team."
GENJI FAST FACTS:
When: Friday, March 24, and Saturday, March 25, 2023 at 7:30 p.m.
Where: Asia Society Texas Center, 1370 Southmore Blvd. – in the Museum District
Admission: $45 – $55; AST members receive a 35% discount
More Info: asiasociety.org/texas/events/world-premiere-genji
GENJI CREATIVE TEAM:
Cast: Ryo Kato (Genji), Houston Ballet
Jindallae Bernard (Rokujyo), Houston Ballet
Emma Forrester (Aoi), Houston Ballet
Aoi Fujiwara (Fujitsubo), Houston Ballet
Yumiko Fukuda (Murasaki), Houston Ballet
Evelyn Chang, Houston Ballet Academy
Jordan Evangelista, Houston Ballet Academy
Victoria Mosher, Houston Ballet Academy
Giselle Ford, Houston Ballet Academy
Choreographer and Artistic Director: Nao Kusuzaki
Composer and Musician: Kaoru Watanabe
Set Designer: Ryan McGettigan
Costume Designer: Allison Miller
Lighting Designer and Stage Manager: Tiffany Schrepferman
ABOUT THE ARTISTS

Nao Kusuzaki was born in Ehime prefecture, Japan. After moving to the U.S. at age 10, she continued her training with the Washington School of Ballet and Boston Ballet School. Nao became a member of Corps de Ballet with Boston Ballet in 2001. In 2004 she joined Houston Ballet and was promoted to Soloist in 2009. She has danced numerous leading roles in both classical and contemporary repertoire. Some of her featured roles include: the Sugarplum Fairy and the Snow Queen in The Nutcracker, Nikiya in La Bayadere, Madame Butterfly in Madame Butterfly, Lilac Fairy in Sleeping Beauty, Odette and Odile in Swan Lake, Jiri Kylian's Petite Mort, Sinfonietta, and Falling Angels, William Forsythe's In the Middle Somewhat Elevated, Twyla Tharp's In the Upper Room, Christopher Wheeldon's Rush, and Mark Morris's Pacific. Nao is also active in the Houston community through producing Dance for Hope, a benefit Concert in response to Japan Earthquake of 2011, co-creating TSURU with Asia Society Texas in 2015, and directing and dancing the 45th Anniversary Ballet Performance celebrating Houston and Chiba Sister City Relations, which premiered in July 22, 2017. In November, 2017, she directed and danced in the revival of TSURU at the Miller Outdoor Theatre in Houston where Nao was commended by the Consulate General, Japan. Nao is Founder and Executive/Artistic Director of Creative Minds Collaborative Inc., a nonprofit organization which seeks to create meaning across artists, educators, and supporters of the arts utilizing dance as the main medium.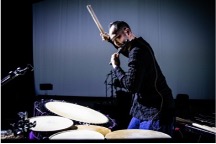 Composer and musician Kaoru Watanabe grounds his performance in traditional Japanese music while inhabiting a startling combination of musical worlds. He is renowned for his ability to collaborate with a diverse array of visionary international artists: Jason Moran, Yo-Yo Ma and Silkroad, Spanish flamenco dancer Eva Yerbabuena, visual artists Simone Leigh and Alyson Shotz, calligrapher Koji Kakinuma, Japanese National Living Treasure Bando Tamasaburo, vocalists Alicia Hall Moran and Imani Uzuri, tap dancers Tamango and Kazunori Kumagai, Galician bagpiper Carlos Nuñez, So Percussion, Semba Kiyohiko, Reigakusha, Brooklyn Raga Massive, Adam Rudolph and Go:Organic Orchestra, the Aizuri and Parker String Quartets, and pipa virtuoso Wu Man. In 2018, Watanabe debuted as an orchestral soloist and composer with the Sydney Symphony at the Sydney Opera House. He is an advisor, composer, and featured musician on the Oscar-nominated score of Wes Anderson's film Isle of Dogs and was a guest artist on the Silkroad's Grammy Award-winning album Sing Me Home.
ABOUT ASIA SOCIETY TEXAS
Asia Society Texas believes in the strength and beauty of diverse perspectives and people. As an educational institution, we advance cultural exchange by celebrating the vibrant diversity of Asia, inspiring empathy, and fostering a better understanding of our interconnected world. Spanning the fields of arts, business, culture, education, and policy, our programming is rooted in the educational and cultural development of our community — trusting in the power of art, dialogue, and ideas to combat bias and build a more inclusive society.
Genji is presented by Stephanie and Frank Tsuru. Additional support for the program is provided by Leigh and Reggie Smith, Anne and Albert Chao, Ann Trammell, The Japan Foundation, Isla and T.R. Reckling III, Vivi Nguyen and Christopher Robertson, Nancy Haywood, Jean and Henry May, Duyen and Marc Nguyen, and Milton D. Rosenau, Jr. and Dr. Ellen R. Gritz. Japan Series support provided by Mitsubishi Corporation (Americas).
Performing Arts and Culture programs at Asia Society Texas are presented by Syamal and Susmita Poddar. Major support comes from Nancy C. Allen, Chinhui Juhn and Eddie Allen, the City of Houston through Houston Arts Alliance, Houston Endowment, and The Brown Foundation Inc. Generous funding also provided by AARP, The Anchorage Foundation of Texas, The Clayton Fund, The Cullen Trust for the Performing Arts, and the Wortham Foundation. Additional support provided by the Texas Commission on the Arts, National Endowment for the Arts, and through contributions from the Friends of Asia Society, a dedicated group of individuals and organizations committed to bringing exceptional programming and exhibitions to Asia Society Texas.