Contact: Rebecca French
Telephone: 713.449.8375
Email: ashdanceworks@gmail.com

October 7-8, 2016, 8:00pm @ MATCH Box 2 with special guest performance by Group Acorde
Ash Danceworks debuts its inaugural season with an electronic re-imagining of Beethoven's Violin Concerto in D, choreographed by Rebecca French with 9 dancers and interactive projections.
Dynamic. Wild. Inspiring. BEETHOVEN RECNSTRCTD.
Electronic reconstruction by: Richard Ford and John Edward Ross
Video projections by: Tim Thomson, Alan Lett and Jonathan Riely
Performed by: Jess Carthen, Kayla Collymore courtesy of Met Dance, Roberta Cortes, Siri Ell, Timithy Holecek, Tawnya Kannarr, Nina Lahoti, Holly Moran, and James Pitre
Costumes by: Ashley Horn Nott
Lighting design by: Tiffany Schrepferman
About the show: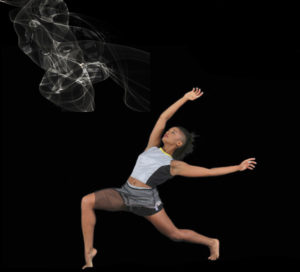 The Violin Concerto in D Major was composed in 1806 and remains one of Beethoven's most loved works. The concerto will be reconstructed electronically to create a bold, modern sound that will engage audiences of all ages and backgrounds. For the first time in Houston, the score will accompany live dance onstage, with breathtaking original choreography by Rebecca French and exciting interactive projections in Houston's MATCH Box 2 Theater.
Building on the success of French's Rite of Summer, the critically acclaimed re-imagining of Stravinsky's masterwork Rite of Spring with dynamic dancing and visual effects, Ash Danceworks will re-envision the revered Beethoven concerto for a new generation of art lovers. Expect to experience dance, music and video in a fresh new way. Special guest performance by Group Acorde.
About the performing companies:
Ash Danceworks is a contemporary performance group based in Houston, TX and directed by choreographer Rebecca French. Our mission is to present exciting and innovative dance theater to audiences in Texas and beyond. www.facebook.com/ashdanceworks
Group Acorde strives to produce high quality work combining original music by Thomas Helton and Seth Paynter with contemporary dance choreography by Roberta Paixao Cortes and Lindsey Mcgill. The piece, Untitled, features a duet between a dancer and a live musician. www.groupacorde.org
For more information or to schedule an interview with Rebecca French, please call (713) 449-8375 or email ashdanceworks@gmail.com.
Beethoven Artwork by Varina Rush
Photo by David Flores