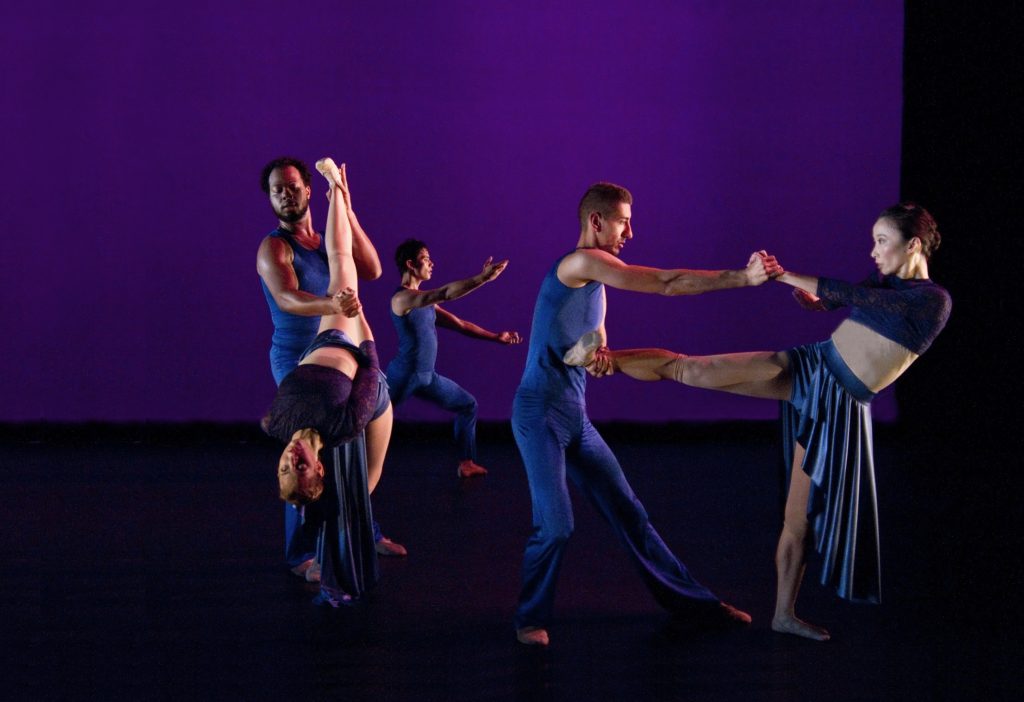 Imagine Marc Chagall is coming to your house to paint his next masterpiece.  I'm sure you'd want to provide him the best paint, pulsating colors, and the perfect setup for his canvas.  What an honor to enable the master to create the very best work.  This is also how Uptown Dance Company approaches its relationships to choreographers from around the world to create new works on their company of dancers.  They have gathered choreographers including Texas Ballet Theater principal dancer Andre Silva, Tony-award winning Chet Walker, and Uptown's Artistic Director Beth Gulledge-Brown to showcase their works on the company for Dance Infusion 2016 on September 23 and 24, 2016 at the Midtown Arts and Theater Center Houston.     
Featured prominently on their website, their tagline reads: "create without limitations." Uptown Dance Company's Ballet Master Alex Pandiscio explains, "We want choreographers who create with us to be free in their process. We give them few guidelines or rules so that they may bring their new ideas to the stage."  Their dedication to versatility is no easy task.  Providing choreographers this type of platform requires Uptown to have an equal number of men and women, each with strong classical ballet, partnering, modern, contemporary, and jazz techniques.  
Finding the right tone and energy of a choreographer is like finding a match on Tinder.  Not all are created equal, and when you find a fit and swipe right, you take a chance.  "Andre and Chet both bring a wonderful positive energy to their creative process, inspiring our dancers and audiences alike. They share with us an international perspective on dance. Both choreographers expand our dancers' artistic range, and in that way supports our vision of having a company able to switch styles easily," says Pandiscio.  "We love dynamic movement with a physicality that challenges and inspires our dancers."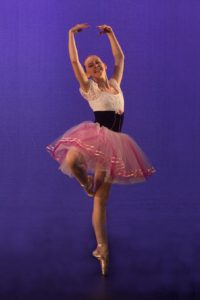 If the first date is successful, you can almost guarantee a second.  Both Walker and Silva are returning choreographers to Dance Infusion 2016.  Silva choreographed for the very first time on Uptown Dance Company over ten years ago when he was a guest performer with the company.  This time around, he brings influences of dance theater to the company.  His work Wherever you go, there you are "deals with discovering how to live in the present moment, how to take risks and challenges, and then how to overcome these challenges to arrive at a higher understanding of oneself, and each other," Silva says of his new work.  Silva has selected music by John Cage and Nils Frahm.  Pandiscio describes the piece as "playful, aggressive, tender, and sublime."
Uptown Dance Company began as a pre-professional company that hired a few professional guest artists for projects. Sixteen year later, they now have eight professional contracted dancers who have a full season of work, and the pre-professional company functions as a separate entity.  The hour before the main company performs, Uptown Dance II will present their own concert. One of Artistic Director Beth Gulledge-Brown's pas de deux Sideways, which she premiered in 2005 with Silva, has been re-staged for this opening student concert
Gulledge-Brown pushes her professional dancers in Dance Infusion with intricate partnering in her new work Redirect that investigates surprising ways we can overcome roadblocks in our lives. Gulledge-Brown's choreography is physical and complex and demanding.  Redirect is set to a portion of Maurice Ravel's lively and recognized String Quartet in F.
Dancemaker Chet Walker has worked all around the world with major dance companies.   For the third time, he rejoins Uptown Dance as a guest choreographer in Dance Infusion 2016 with his meticulous musicality on the premiere of Trivas in the Mirror (Divas in Training).  Pandiscio says he brings a "fresh take on the famous jazz and musical theater style." Walker has worked closely with theatrical jazz legend Bob Fosse and was creator of FOSSE the Musical.  He has also served as choreographer for Broadway favorites Annie Get Your Gun, Pippin, Chicago and A Chorus Line.  
Uptown's dedication to achieving fresh work by facilitating vibrant partnerships between choreographer and company means that no two shows are alike.  Don't miss this one.  Tickets are available at Uptowndance.org.