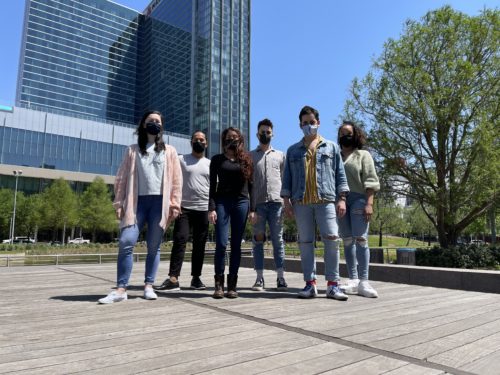 Houston, who's ready to play? 
As the arts world cautiously emerges from its over year-long lockdown on live performance, Houston Contemporary Dance Company (HCDC) will present "Parallel Play" for Houston audiences April 16 and 17 at Discovery Green. 
"Parallel Play" captures the pandemic sentiment in which we have found ourselves "alone together". More specifically, "Parallel Play" refers to a developmental stage in which children play alongside one another but not with each other. HCDC's open-air performance embodies this moment in both its content and the way in which audiences will watch.
Houston Contemporary Dance Company's first live, open-to-the-public performance since February 2020 offers four premieres from choreographic voices drawing on local, national, and international training and experiences. Among the pieces to be performed, a world premiere by up-and-coming Thai-American choreographer Keerati Jinakuwiphat (who recently graced the cover of Dance magazine in January as one its annual "25 to Watch") presents the fruition of a pre-pandemic plan to collaborate with Houston's Kinetic Ensemble. Jinakuwiphat's work explores the relationship between seasonal changes and mental states accompanied by the live musicians of Kinetic. The choreographer, also noted for dancing with Kyle Abraham's A.I.M., explains that, " I am interested in discovering and understanding how each other's sensations and memories can vary even within the same season. We make room for different stories and perspectives and also discover what can remain consistent throughout all four seasons." Jinakuwiphat's work resonates with the range and nuances of feeling we've encountered as our four-season pandemic stretches into five. 
Houston Contemporary Dance Company's Founder and Artistic/Executive Director Marlana Doyle will also present a new work featuring the four founding members of HCDC, and Houston Contemporary Second Company (HC2) will premiere choreography from Kelsey Walsh and Donald C. Shorter, Jr. 
In addition to the collaboration with Kinetic, HCDC will welcome Dr. Rachel Tova Winer, the company's resident behavioral consultant and a licensed clinical psychologist, who will speak as part of "Parallel Play". She will focus on how we may use shared experience to foster resilience; engaging with the arts proves one way to generate and process those shared experiences. In a conversation with Doyle — through Zoom, of course — we discussed the importance of returning to live performance. She emphasized the role of the arts in healing, in part by providing opportunities — opportunities for dancers and opportunities for those who seek solace in the arts.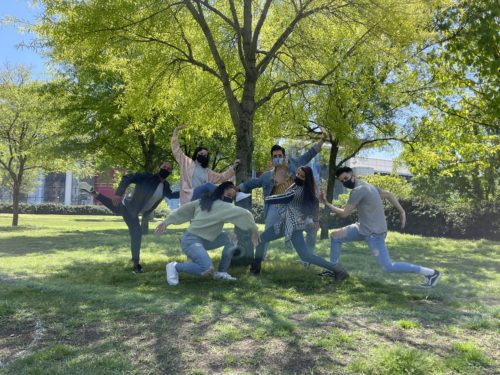 HCDC will continue to adhere to pandemic precautions. Audiences will play parallelly from a 10-foot circle marked on the green that will sit 6 feet from other pods. Between 6-8 people may enjoy "Parallel Play" within their play-pod. Purchase your tickets at the HCDC website to play along, as pods are limited; remember to bring your own seating. Playtime begins at 8pm on Friday April 16 and Saturday April 17. Support live performance in Houston and safely push the boundaries of your pandemic bubble!  
Keep tabs on Houston Contemporary Dance Company's upcoming performances, including a dance festival appearance in Utah, collaboration with Apollo Chamber Players at Miller Outdoor Theater, and a commission from Houston's Society of the Performing Arts with Loop 38, by visiting HCDC's website or following them on social media. Also check out HCDC's sister organization, the Institute of Contemporary Dance, which will celebrate its one-year anniversary in June. The Institute offers classes for all levels and experiences and will host workshops, classes, camps, and intensives this summer. Doyle invites all Houstonians to share in the arts with Houston Contemporary Dance Company and the Institute of Contemporary Dance.