Contact:
Susan Schmaeling
susan@saspr.com
713-253-2799
CORE DANCE BRINGS THE ELECTRICITY OF "AMERICAN PLAYGROUND" AND "TWO ROOM APARTMENT" TO HOUSTON AUDIENCES IN FEBRUARY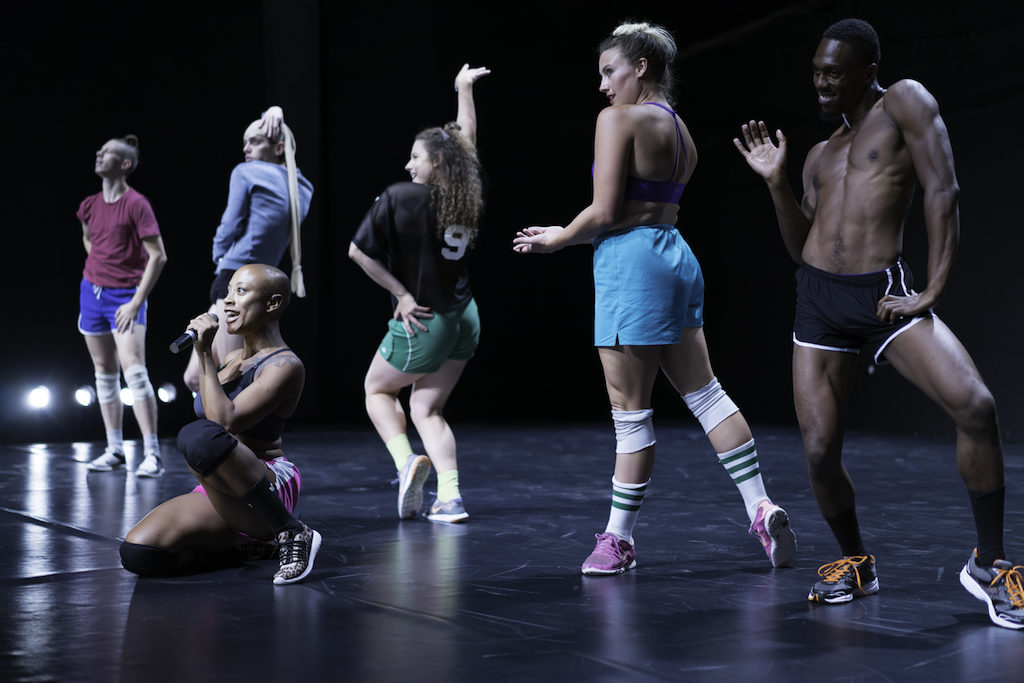 Collaboration with Israel choreographers inspires new dance/theater work
October 17, 2017 (Houston, Texas) – Core Dance, the award-winning contemporary dance organization based in Houston and Atlanta, will present two recent works, "American Playground" created with internationally renowned Israeli choreographers Niv Sheinfeld and Oren Laor, and their own critically acclaimed duet, "Two Room Apartment,"  on February 15,16,17, 2018 at 8:00 p.m. at the Midtown Arts and Theater Complex Houston, (MATCH), 3400 Main Street, Houston, 77002. Tickets are $20 in advance, $25 at the door. Just click: https://matchouston.org/box-office or call (713) 521-4533 to purchase tickets.
"Ever since I saw the exciting and innovative work being created and performed in Israel, I wanted to bring these renowned performers to Houston," said Sue Schroder, Artistic Director of Core Dance.
American Playground and Two Room Apartment
Israeli choreographers Niv Sheinfeld and Oren Laor return to Houston for the Texas premiere of "Two Room Apartment." On the same bill is the full-length version of "American Playground" featuring the dance artists of Core Performance Company.
"American Playground," an excerpt of which was seen at Miller Outdoor Theatre in 2016, is an exuberant work which investigates multiple themes central to the Sheinfeld/Laor repertoire including body and culture; the individual and the group; and the tension between culture and identity.  Outfitted in athletic gear, the dancers connect with the audience as they address them directly, roam into the seats, and perform captivating solos or mesmerizing group sequences. Infused in the performance are the games of an American childhood including tag, circle games, Duck, Duck, Goose and others. Ultimately, connection drives the work and lets each dancer shine individually and alongside company members.
"Two Room Apartment" brings Sheinfeld and Laor to the stage for a duet that reflects on their relationship as partners in life and as creators. Both personal and political, the work examines boundaries in various contexts: physical borders such as between territories or between two rooms, but also non-physical borders between life and performance, and the boundaries that the individual sets for oneself. This work was chosen as the Best Performance of the Year by the Israeli Dance Critics' Circle in 2013.  
Funders
Core Dance's 37th season in Houston is funded in part by the O Fund for New Work, Gwinnett Industries, Inc., Pattillo Construction Corporation, Houston Endowment Inc., the City of Houston through the Houston Arts Alliance, Texas Commission on the Arts, Cameron and Roberts Insurance Agency, and many generous individuals from the community.
Core Dance, an award-winning contemporary dance organization, creates, performs, and presents compelling and distinctive original dance works that ignite the creative spirit and foster cultural conversations.  For nearly four decades, Core Dance has initiated and supported innovation, collaboration, artistic risk-taking, and sustainable art-making in dance.  Core Dance was co-founded in 1980 in Houston, Texas, by dancer and choreographer Sue Schroeder and her sister, Kathy Russell.  Five years later, the organization added Atlanta, Georgia, as a second home base, creating a context for dance that is relevant in both cities and around the globe. Core Dance uses dance to educate, question and illuminate.  Core Performance Company, the professional contemporary dance company of Core Dance, is internationally recognized for its artistically driven research practices, and the underlying humanity of the individual Dance Artists, as well as its rigorous physicality.   www.coredance.org 
###