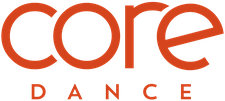 Contact:
Susan Schmaeling
susan@saspr.com
713-253-2799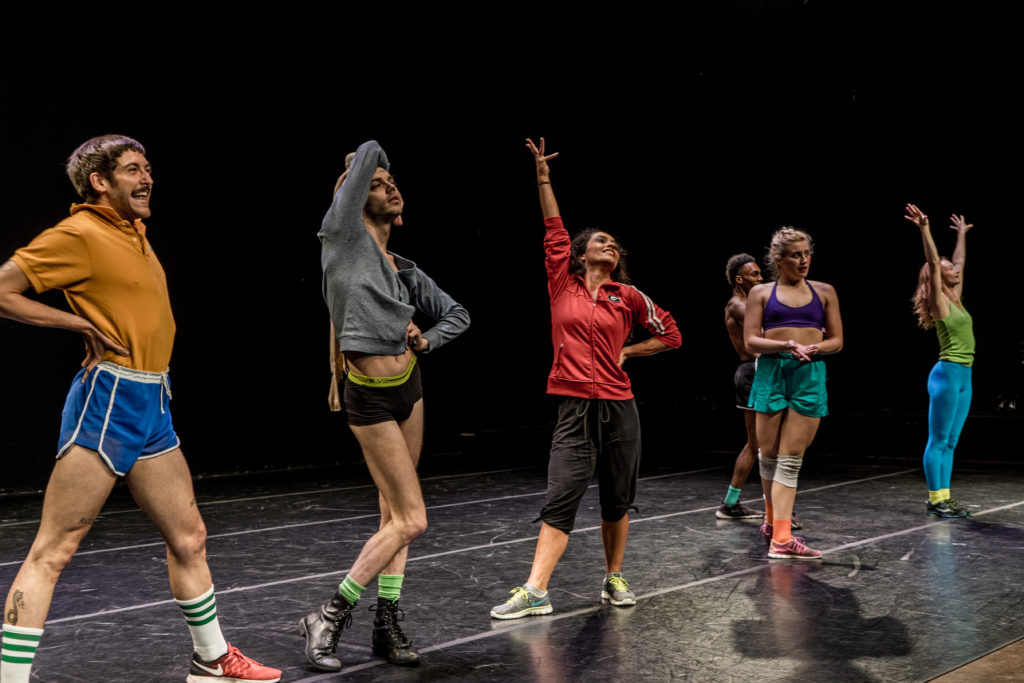 August 1, 2017 (Houston, Texas) – Core Dance, the award-winning contemporary dance organization based in Houston and Atlanta, will present its 37th season of original dance works, community-based performances, and outreach to the community. Artistic Director Sue Schroeder continues her collaboration with internationally renowned Israeli choreographers Niv Sheinfeld and Oren Laor with the presentation of two dance theater works in February 2018.  Additionally, Core Performance Company will premiere "Human Landscapes" by Germana Civera this fall in Atlanta and looks to bring this performance to Houston.     
American Playground with Two Room Apartment – February 2018
Israeli choreographers Niv Sheinfeld and Oren Laor return to Houston for the Texas premiere of "Two Room Apartment." On the same bill is the full-length version of "American Playground" featuring the dance artists of Core Performance Company.
"Two Room Apartment" brings Sheinfeld and Laor to the stage for a duet that reflects on their relationship as partners in life and as creators. Both personal and political, the work examines boundaries in various contexts: physical borders such as between territories or between two rooms, but also non-physical borders between life and performance, and the boundaries that the individual sets for oneself. This work was chosen as the Best Performance of the Year by the Israeli Dance Critics' Circle in 2013.  
"American Playground," an excerpt of which was seen at Miller Outdoor Theatre in 2016 performed by Core Performance Company, investigates multiple themes including "body as resistance," personal authenticity, and the dialogue between public and private spaces. The work will make its international premiere in Tel Aviv, Israel, this fall. These performances will be presented at MATCH on February 15, 16, and 17, 2018 at 8:00 p.m. Tickets are $20 in advance, $25 at the door.
Dynamic X-Change
Core Dance continues its transformative community-based programs, Dynamic X-Change and Fieldwork in Houston. Dynamic X-Change is a healing arts program that uses movement as a catalyst for change.  The program receives support from Texas Commission for the Arts and Houston Endowment.  Core Dance generously staffs this free movement program at the Houston Area Women's Center for children exposed to domestic violence.
Fieldwork
Core Dance, in partnership with The Field NYC and Dance Source Houston, will continue to offer Fieldwork, a unique forum for artists of all disciplines to share developing works and exchange feedback, peer to peer. Two options are available for creators on Saturdays – either every other week beginning September 16 or a monthly drop-in workshop beginning on September 2. All workshops will be held on Saturdays from 11:00 a.m. to 1:00 p.m. at MATCH, 3400 Main Street, Houston, 77002. Each session is guided by Jhon R. Stronks and Lori Yuill. The sessions will culminate in a Fieldwork Showcase at MATCH on May 20, 2018.  To participate in the program, visit www.COREdance.org.
Bayou City Art Festival, Memorial Park 2018
Core Performance Company will create a new site-specific work for the annual festival held in Memorial Park the weekend of March 23, 24, and 25.  Attendees can watch and interact with the dancers at various points throughout the festival grounds.  
National Water Dance 2018
On April 14, 2018 at 3:00 p.m., Core Performance Company will join National Water Dance (NWD), an artist-driven collective of dancers and educators stretching from coast to coast, to create a site-specific performance that brings attention to the common need for clean water in the United States. The performances will be live-streamed from a location to be determined.
Funders
Core Dance's 37th season in Houston is funded in part by the O Fund for New Work, Gwinnett Industries, Inc., Pattillo Construction Corporation, Houston Endowment Inc., the City of Houston through the Houston Arts Alliance, Texas Commission on the Arts, Cameron and Roberts Insurance Agency, and many generous individuals from the community.
Core Dance, an award-winning contemporary dance organization, creates, performs, and presents compelling and distinctive original dance works that ignite the creative spirit and foster cultural conversations.  For nearly four decades, Core Dance has initiated and supported innovation, collaboration, artistic risk-taking, and sustainable art-making in dance.  Core Dance was co-founded in 1980 in Houston, Texas, by dancer and choreographer Sue Schroeder and her sister, Kathy Russell.  Five years later, the organization added Atlanta, Georgia, as a second home base, creating a context for dance that is relevant in both cities and around the globe. Core Dance uses dance to educate, question and illuminate.  Core Performance Company, the professional contemporary dance company of Core Dance, is internationally recognized for its artistically driven research practices, and the underlying humanity of the individual Dance Artists, as well as its rigorous physicality.   www.coredance.org