For Immediate Release
Contact: Mollie Haven Miller,
Executive Director, Dance Source Houston
Email: mollie@dancesourcehouston.org
Phone: 713.224.DANC (3262)
www.dancesourcehouston.org
HOUSTON, TX, November 14, 2017. Dance Source Houston is excited to announce the artists selected to participate in its 2017-2018 Artist-in-Residence (AIR) program. DSH is pleased to welcome Shanon Adame, Lindsay Gary, Lisa E. Harris, Ashley Horn, Abijan Johnson and Kate Rash to the AIR program.
Through studio partners Claire School of Dance, Hunter Dance Center and METdance Center, DSH will offer free rehearsal space to the six dancemakers during the residency period, which will extend through June 2018. In addition, the AIR program will provide assistance with grantwriting and access to professional development workshops in marketing, costuming, and lighting. To facilitate conversations around the development of their work, the artists will participate in the Fieldwork process, in partnership with Core Dance. Over the course of the residency, each AIR will develop 15-20 minutes of work to be presented at the 2018 Barnstorm Dance Fest.
"Supporting artists throughout the process of the creation of their work is the driving force behind the AIR program," says DSH Executive Director Mollie Haven Miller. "Dance Source Houston strives to support artists in ways that allow them to dig deeper into their practice and process throughout the residency and offers the ability to focus beyond the final product."
This season marks the fourth year of the residency program and the largest group of artists in any of DSH's previous AIR cohorts. This year the organization received a record number of applications, making this year's selection process more competitive than ever.
The residency will culminate with Barnstorm Dance Fest, happening June 14-23, 2018 at MATCH – Midtown Arts and Theater Center Houston. Applications for the 2018 festival will be available November 15 and accepted through January 15.
Meet the 2017-2018 Artists In Residence:
Shanon Adame
Shanon Adame is a dancer and performance artist. She has worked with a wide variety of artists in many different disciplines, including Jhon Stronks, Leslie Scates, Amy Ell, Daniel Adame, Ashley Horn, Rebekah Chapell, Stephen Koplowitz, Tino Sehgal, Tony Feher, Jim Nolan, Linda Post, and Sarah Draper. She has performed with The Pilot Dance Project, Freneticore Dance Theater, The Catastrophic Theatre, The Ornery Theatre, Mildred's Umbrella Theater Company, Recked Productions, Frame Dance Productions, and Suchu Dance. Shanon has shown her work at the Frenetic Fringe Festival, The Houston Artery, The Foundry, Venturing Out, DiverseWorks, Suchu Dance, Suchu Dance's Comedy Dance Festival, and The Peace Festival. She was named one of the 2013 "100 Creatives" by The Houston Press and also served on the Artist Board at DiverseWorks.
Lindsay Gary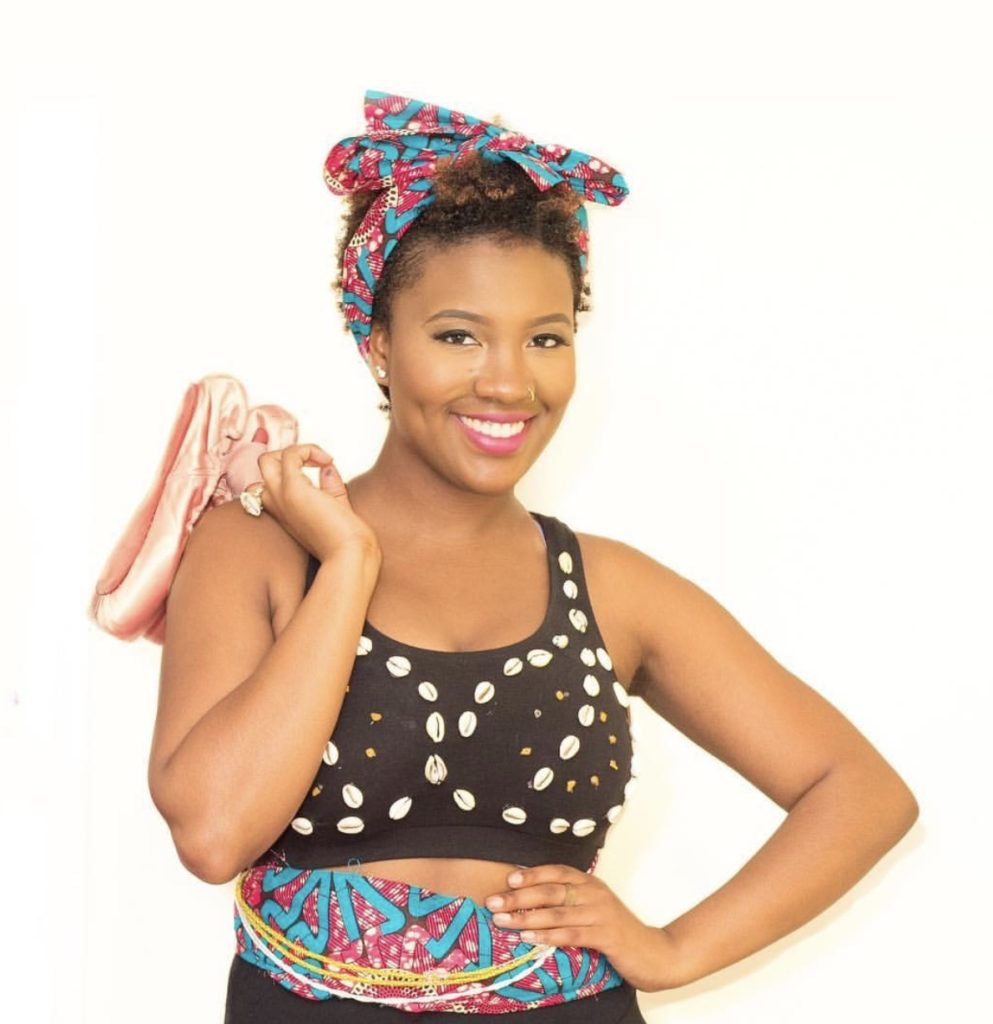 Interdisciplinary dance "artivist" Lindsay Gary, M.P.A., M.A. graduated from the University of Houston with a B.A. in History and minors in Dance and Business Administration. Outside of the Ballet and Modern dance program at UH, she trained in Horton with Houston's Urban Souls' Second Company in the 2012-2013 Season. She continued her training in the traditional and contemporary movement of the Caribbean, Brazil, and Africa with various companies between 2014 and 2016. Complementing her work on the stage, Lindsay is a passionate dance educator, wherein she highlights the African Diaspora through the cultural, artistic, and historical study of dance. Lindsay is a performing member of Pretty Cultured—an artistic collaboration of three professional dancers using art to speak on social and cultural topics. In addition to this, Lindsay devotes herself to her very own dance company, Dance Afrikana, which connects the worlds of traditional and contemporary African and Diaspora dance. 
Lisa Harris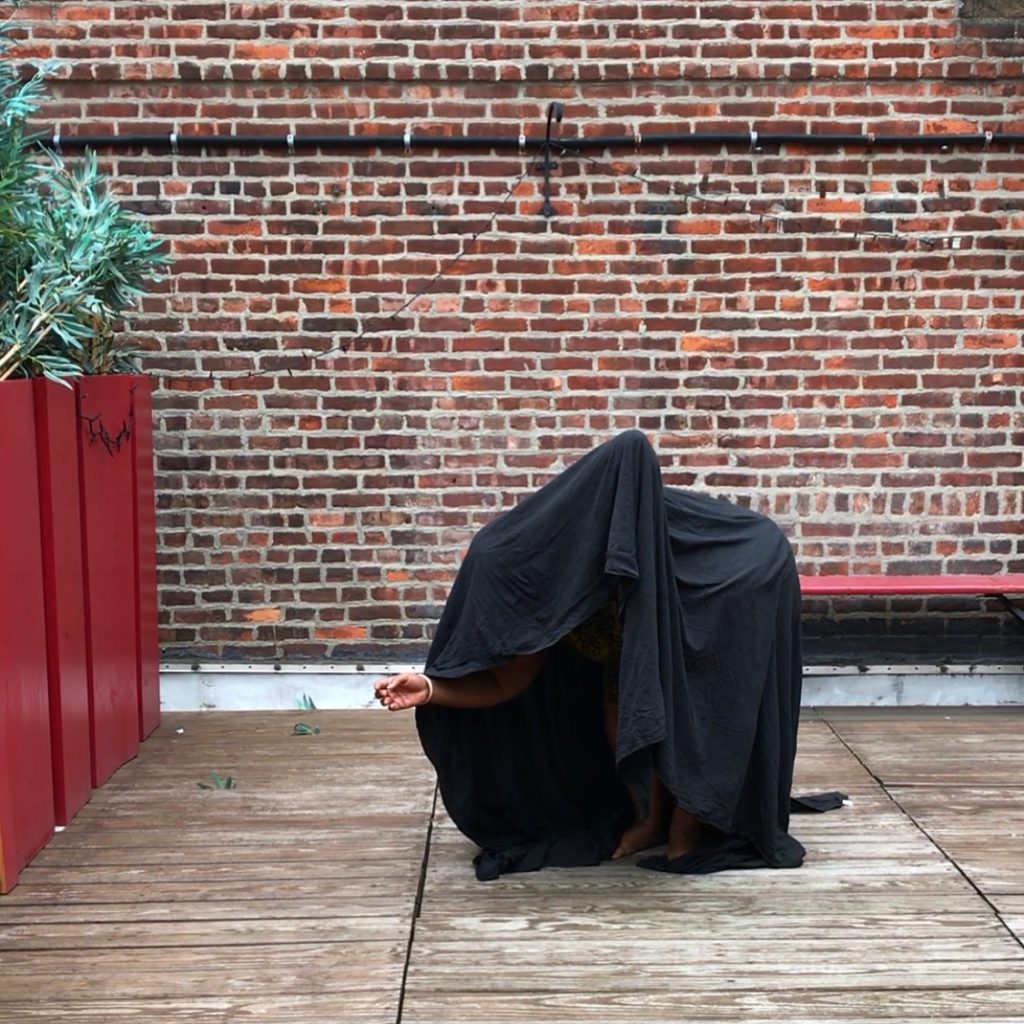 Lisa E. Harris is a creator from Houston, Texas. This American soprano, performer and composer who often creates with a range of transformative media, movement performance, and installation, is also a filmmaker, theremin artist, chef, singer/ songwriter, writer, educator, healer, community organizer, environmental transformer and Mother Earth advocate. Harris' 10 year durational work, "Cry of the Third Eye, a new opera film in Three Acts" is an ongoing project that creatively archives the effects of gentrification on her neighborhood. In 2007, Harris founded Studio Enertia, a multi-media production collective, and in 2013 began the artists run Studio Enertia Artist Residency Program in Houston out of her grandparents old home. Upcoming engagements include the role of Orkney Woman in the premiere of "The Nubian Word for Flowers-a phantom opera" by IONE and Pauline Oliveros. 
Ashley Horn
Ashley Horn is a dancer, choreographer, costume designer, and filmmaker from Houston. She has performed with Suchu, FrenetiCore, Frame Dance Productions, The Pilot Dance Project, Sara Draper, Shanon Adame, and Rebekah Chappell. She has been an artist in residence at Hope Stone and Rice University. Ashley is the Early Childhood Education Director at Hope Stone, Inc.
Abijan Johnson
Abijan Johnson is dance/movement therapist and counselor with an M.A. in Dance/Movement Therapy from Columbia College (Chicago, IL). She received dance training in New York (Ailey School) and in Houston (Discovery and City Dance). She has been a frequent collaborator with visual artists, musicians, and dancers in Houston.
Kate Rash
Kate Rash is a graduate of the University of Houston with a BA in Dance. As a performer she has danced with Open Dance Project, Psophonia, Six Degrees, Becky Valls as well as danced in her own work, "In This House, We…" in Dance Source Houston's Mind the Gap. Aside from performing, Rash is a dance educator going on her third year with Young Audience's of Houston as an independent teaching artist as well as a performer with Becky Vall's, "Dance of the Insects".
AIR Partners
Claire School of Dance
The Claire School of Dance is a boutique school, providing professional dance education in a small class environment, which allows for individual instruction and attention. Through diverse programs ranging from weekly classes and performance opportunities to summer camps, we hone our students' technical skills and broaden their artistic education and personal development, while stimulating their imaginations and encouraging individual creativity.
clairedance.com
Roxanne Claire is the owner and director of the Claire School of Dance, and director of Summer Magic art camps. A regular contributor to Dance Studio Life magazine, Ms. Claire is also a writer, choreographer, photographer, and video artist.
roxanneclaire.com
CORE Performance Company
Core Dance creates art, facilitates art-making, and engenders art engagement for those seeking to connect with what makes us uniquely human: our intellect, our emotional body, our spiritual center. The body is our playground, movement our building blocks. Within our bodies resides the whole of life, every truth. Through dance and the process of creating it we activate that which makes us individually unique and connect it to that which makes us indivisibly One.
coredance.org
Hunter Dance Center
Hunter Dance Center provides exceptional dance training from the ground up for absolute beginners to experienced professionals in our beautiful 9000 square foot home in the Heights.  A love of dance and movement in all its forms is fostered by a faculty of dance artists who are actively involved in the creative field. Creative classes for preschoolers, a rigorous pre-professional program for aspiring young dancers, open dance classes for teens and adults, martial arts, yoga, Pilates, barre and dance related fitness classes can all be found inside our four state of the art studios.
Hunter Dance Center is home to the professional dance theater company Open Dance Project whose season of world-class dance theater performance is developed and rehearsed at Hunter. Open Dance Project company members teach throughout our levels and programs, bringing their expertise and passion to the public and training the next generation of innovative dance artists in Houston. hunterdancecenter.com opendanceproject.org
METdance
METdance is a multi-functional dance organization that excels at entertaining and captivating audiences, instilling a passion and excitement for dance in its students, training the talented youth of Houston and preparing them for careers in dance performance, and inspiring children through the art of dance.   For the past 20 years, METdance has been dedicated to enriching the communities of Houston while developing a nationally recognized concert dance company.   Through its Founder and Executive Director, Michelle Smith, Artistic Director, Marlana Doyle, and Associate Director, Joe Celej, METdance has become a leader in diversity and vitality of arts presentation and instruction, and aims to continue serving the populace of Houston as well as representing the City of Houston and its dance community across the nation and abroad.
The METdance Center offers both children's and adult programs where anyone can enjoy the artistic and physical benefits of dance in a vast range of genres and modalities regardless of age or experience level.  The METdance center currently serves over 1,000 students per week while providing a much-needed home/space for many other local arts organizations.  The MET too youth company, also based at the METdance center, provides young dancers with an intense program focused on preparing them for dance programs at universities and a professional career in dance performance; MET too alumni have achieved the highest levels of success with many attending top level arts institutions like the Juilliard School.
metdance.org
About Dance Source Houston
Dance Source Houston is a 501(c)(3) nonprofit organization dedicated to creating audiences and appreciation for contemporary dance in Houston and beyond. Dance Source Houston publishes The Dance Card – Houston dance event listings and The Dance DiSH online magazine. Dance Source also presents Barnstorm Dance Fest, a two-week showcase style festival, and Mind The Gap, a performance and production opportunity for choreographers. With a membership of over 100 dance companies and independent artists, Dance Source Houston continues to develop programs and opportunities to respond to the needs of the local dance community. These activities are supported in part by a grant from The City of Houston through the Houston Arts Alliance, Houston Endowment, Inc., and The Heimbinder Family Foundation. www.dancesourcehouston.org
###