Contact:
Mollie Haven Miller
Executive Director
Dance Source Houston
713.224.3262
mollie@dancesourcehouston.org

April 14, 2023 (Houston, TX) — Dance Source Houston (DSH), the arts service organization dedicated to Greater Houston's vibrant dance community, is thrilled to announce choreographers and companies featured in the 2023 Barnstorm Dance Fest (BDF). The festival highlights the breadth and depth of dance in the Houston region and beyond and offers live performances, dance on film, public workshops, and artist talks.
Three unique programs, including 19 live performance works and 9 dance films, will each take place at Midtown Arts & Theater Center Houston (MATCH) June 6-10, highlighting the emerging and established dancemakers working in a wide range of styles. Artist talks will also be presented following the performances on June 7, 8 & 9 to provide audiences with a deeper look into the works featured. In addition to the programs at MATCH, public classes and workshops led by festival choreographers will take place at studios across Houston.
Dance Source Houston's 2022-23 Artists In Residence (AIR), Keeley Dunnam, Loren Holmes, and Tempest McLendon, will each anchor one of the Barnstorm programs. Members of the AIR cohort will present new works, 15-20 minutes in length, developed during the 9-month residency program, which provides dancemakers with rehearsal space, mentorship, professional development, and a stipend.
The other works featured in the 2023 program were selected through an open application process curated by Lavanya Rajagopalan (Artistic and Executive Director, Silambam Houston), Armando Silva (Acting Executive Director, MECA Houston), and Jennifer Sommers (Academy Director, Houston Ballet). Each year DSH convenes a different panel of community members tasked with curating a rich festival lineup.
"We are excited to welcome back artists and audiences for this year's Barnstorm," said DSH Executive Director Mollie Haven Miller. "The 2023 festival features a strong roster of artists and companies sharing their work, including some returning festival artists and a fresh group of first-time Barnstormers."
To kick off the festival, Dance Source Houston will hold their second annual SPARK fundraiser on Saturday, June 3 at MATCH, celebrating community and honoring local dance leaders. Last year the organization honored founder Christina Giannelli at the inaugural event. Going forward SPARK will highlight one artistic and one service award annually. This year the Giannelli Service Awardee is Maxine Silberstein and the Dance Source Houston Artistic Honoree is Rathna Kumar.
"Our board, staff, and constituents are honored to spotlight these two women for their meaningful impacts on our community," said Miller. "We are thrilled to have Maxine and Rathna as the first two recipients of the artistic and service awards. We look forward to celebrating them and gathering with fellow dancers, choreographers, company leaders, and dance supporters."
Tickets for SPARK and Barnstorm Dance Fest are on sale now. Multi-program and all festival passes are available, as well as early bird pricing through May 3. More detailed information about featured dancemakers, tickets, workshops, and more is available on the Dance Source Houston website.
---
TICKETS
SPARK
Early bird $50 – Only available through May 3
Regular $65*
Patron $100
Barnstorm Dance Fest
Single program $25
3 programs $70
All festival pass $115 (includes tickets to SPARK and all 3 Barnstorm programs) – Only available through May 3
Single tickets will go on sale beginning May 4.

Dance Source Houston. members receive a discount on SPARK and Barnstorm tickets.
For more information visit dancesourcehouston.org.
FULL FESTIVAL LINEUP
Program A
June 6 & 9 at 7:30pm
Jennifer Salter
John Beasant III
Justin Curry
Kaylah Alexander
Keeley Dunnam
Mark Freeman
Matty Owens
Nia's Daughters Movement Collective
Terrill D. Mitchell
Uwazi Zamani
Program B
June 7 at 7:30pm
June 10 at 5pm
Aileen Li
Anna Bauer & Jairus Carr
Helanius J. Wilkins
Jessie Ferguson
Katie Nicole Harmon
LaKesha Sowell
Loren Holmes
Stacey Allen
Travis Lake
Program C
June 8 & 10 at 7:30pm
Chathuri Nirosha
Jen Passios & Jacob Regan
Jennifer Akalina Petuch and Annali Rose
Jennifer Scully-Thurston | Rogue Dancer Productions
Lauren Serrano
NobleMotion Dance
Quinton Brooks
Tempest McLendon
TranScend Motion | Sarah Tran
---
LIVE PERFORMANCE INDEPENDENT CHOREOGRAPHERS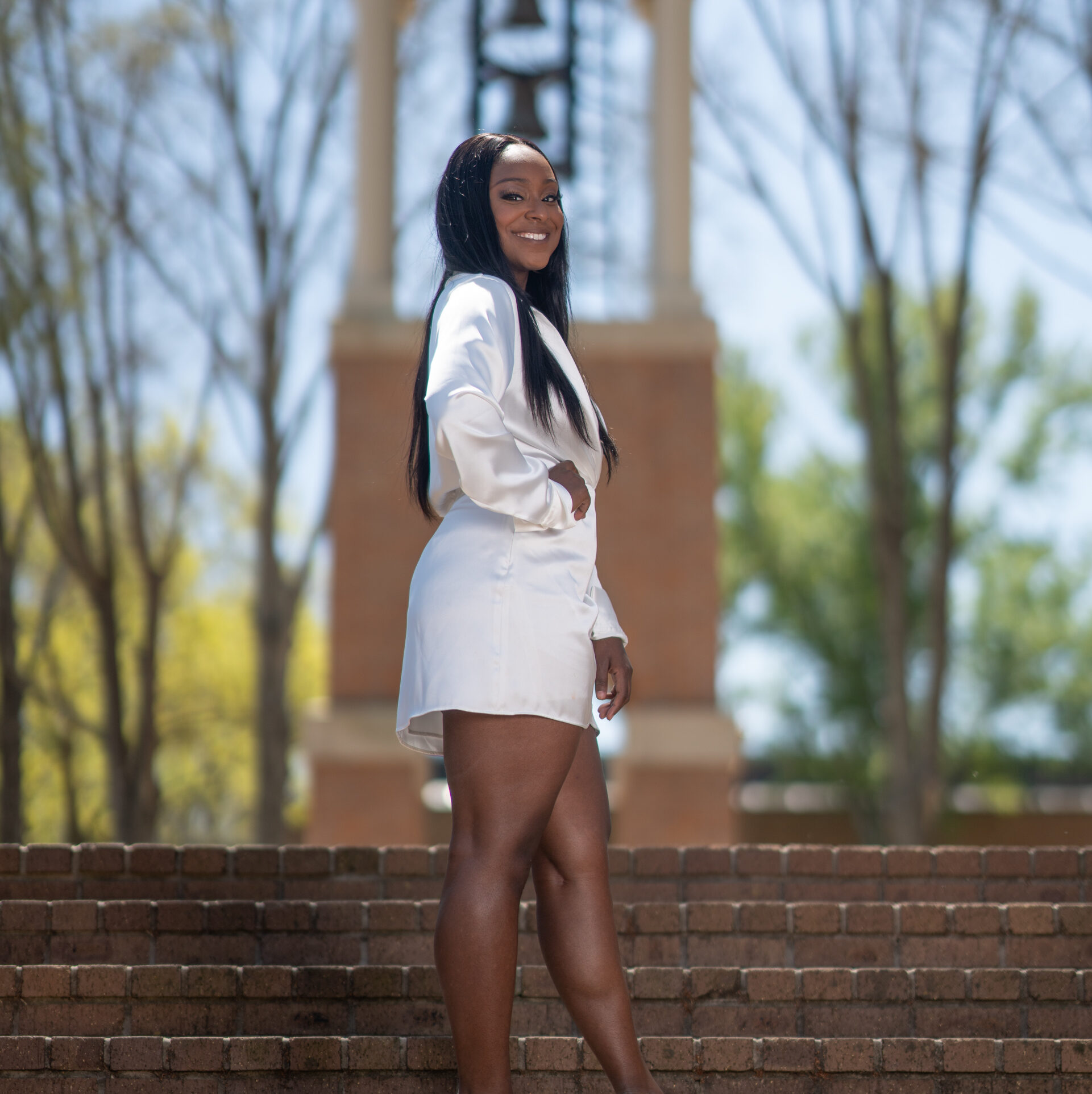 Kaylah Alexander (Houston, TX) received her BFA in Dance from Sam Houston State University in May 2022. She began training in Houston, TX under the direction of Sherese Campbell. Alexander has showcased original choreography in the SHSU undergraduate showcase "Dances @ 8" as well as presented her film "ARE YOU OKAY" in DanceWorks Chicago's DanceChance. She has had the honor to learn and work with a variety of acclaimed dance artists; Some of these notable choreographers include Joshua Manculich, Francisco Graciano, Donald Shorter Jr., and Dionne Noble. She is currently in her first season with Dayton Contemporary Dance Company's Second Company.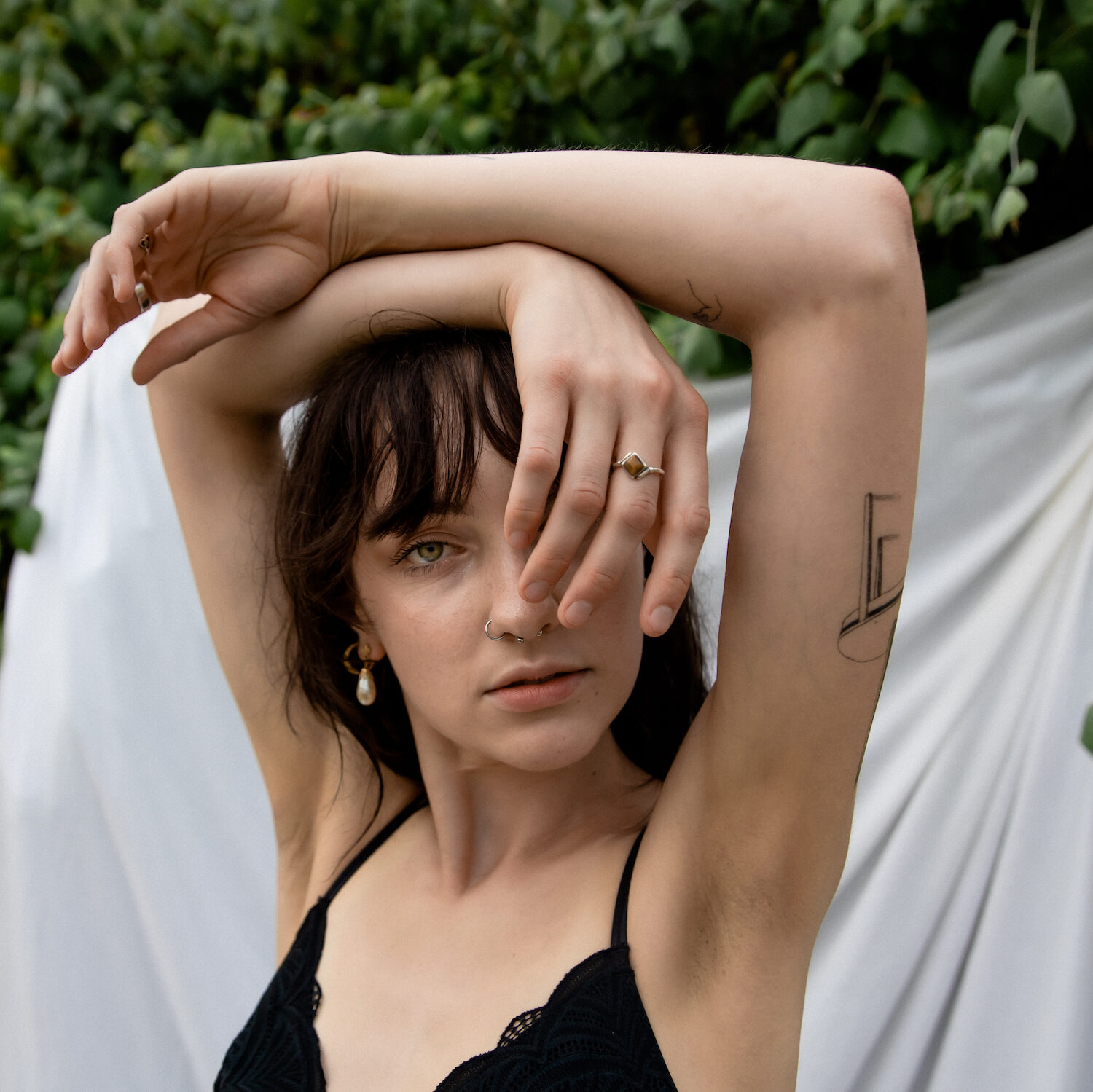 Anna Bauer and Jairus Carr are choreographers and dancers based out of Austin, Texas. Both artists dance with the Kathy Dunn Hamrick Dance Company while continuing to perform for various projects and produce their own work. Since receiving her BFA in Dance from SHSU in 2021, Anna has had the opportunity to show her pieces at festivals across the nation, such as SoloDuo Dance Festival and Austin Dance Festival. She has also completed choreographic residencies with companies Aimed Dance and Bellingham Repertory Dance. With a B.S. in Business Management from WGU which has served him very little, Jairus has had the pleasure of working with Early Era Collective, Jennifer Sherburn, the UT student body, and BLiPSWiTCH. He continues to explore movement, choreography, and several other mediums like line art and writing.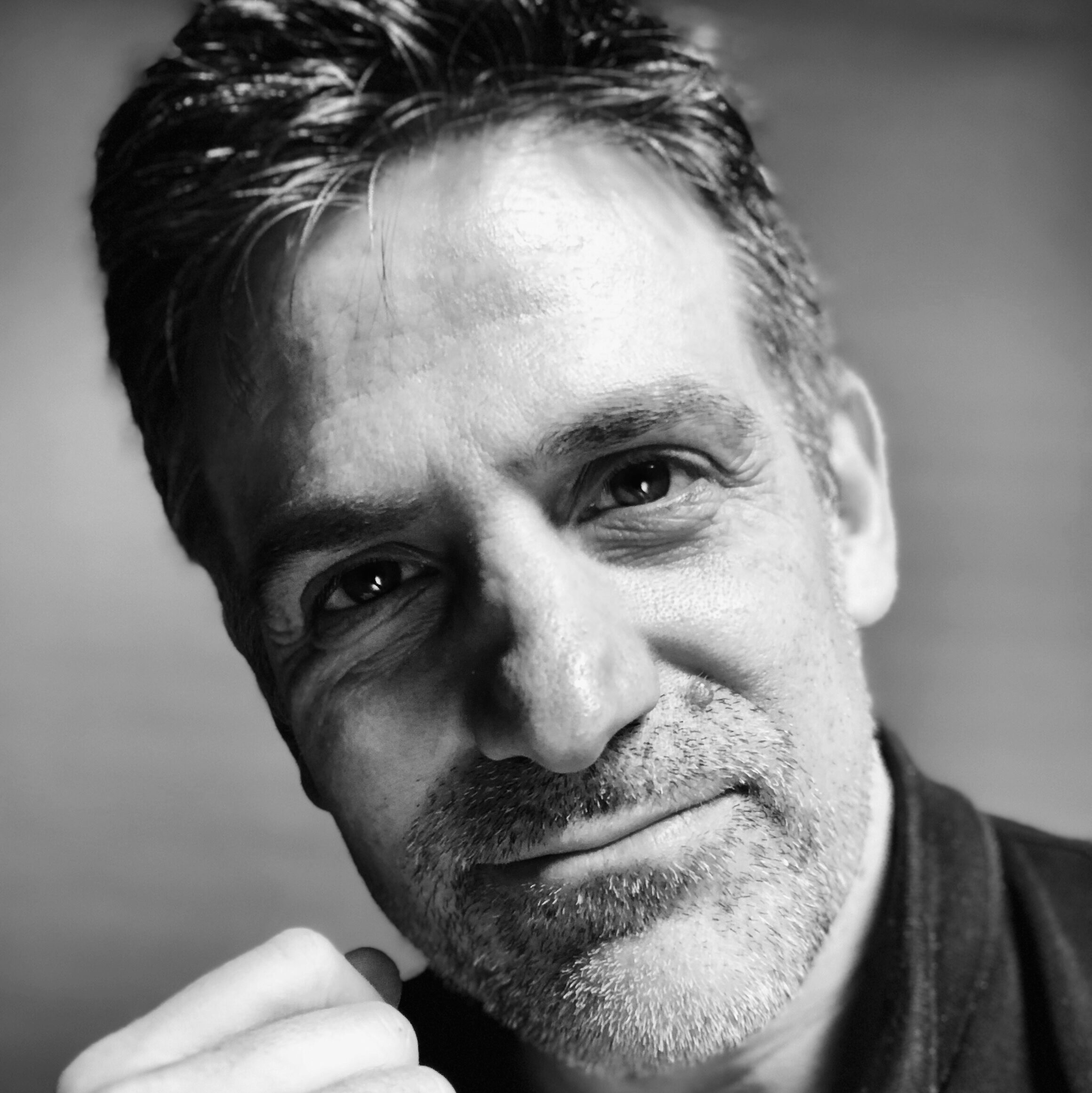 John Beasant III is an American choreographer of Colombian heritage. Hailing from Denver, Colorado, he is the Artistic Director of his project-based company John Beasant and Dancers. John received his MFA from the University of Utah. He has worked as a professional dance artist and collaborator with notable New York City-based companies such as Doug Varone and Dancers (2001-2011), the José Limón Dance Company, the Metropolitan Opera, the Aquila Theatre Company, Motley Dance with Elizabeth Motley and was also a founding company member of Andrea Miller's Gallim Dance (2007-2008). Mr. Beasant has received funding support from the Houston Arts Alliance, Dance Source Houston, the Northern Manhattan Arts Alliance of New York, UNA-Escuela De Danza of Costa Rica, as well as the University of Houston. His choreography has been commissioned by various dance companies and universities across the globe. John continues to make dances, teaches, and performs both nationally and internationally.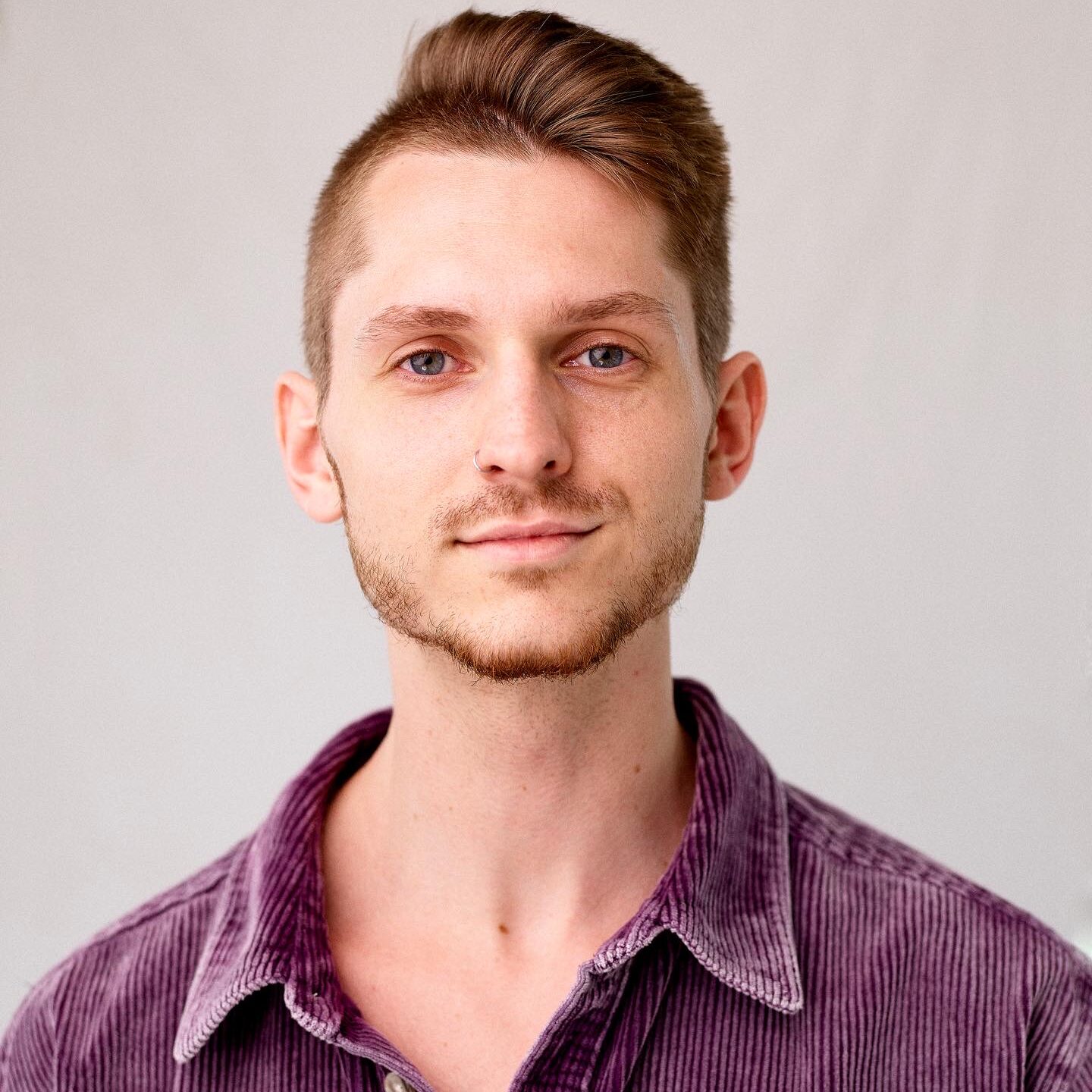 Justin Curry is an emerging dance artist currently based out of Houston, Texas. Justin's performance career includes: WhirlWind Dance Company, NobleMotion Dance Company, Houston Fringe Festival, Barnstorm Dance Festival, Sam Houston State University, and five years performing for Drum Corps International & Winter Guard International. Justin has presented his choreographic works internationally with highly esteemed companies, organizations, and festivals such as Eisenhower Dance Detroit, NobleMotion Dance Company, Dance Film Association in NYC, Big Muddy Dance Company, Auro Apaar Dance Film Festival in India, Dance Source Houston, Vision Dance Company, Jacksonville Dance Film Festival, and Sam Houston State University.The intention behind much of his work is to encapsulate audience members within visually striking and interpretive worlds. Justin will graduate in May 2023, earning his BFA in Dance with a focus in Choreography & Performance from Sam Houston State University.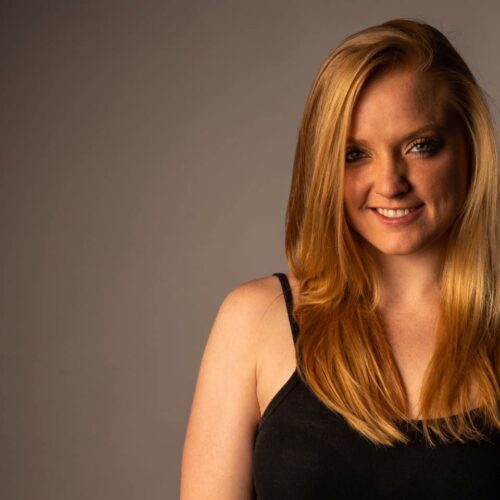 Keeley Dunnam received her M.F.A at Sam Houston State University in 2022, and her B.F.A. in Dance focused in choreography and performance from the University of North Texas in 2018. Keeley originally started dancing at four years old at The Dance Academy and trained in a variety of styles including ballet, pointe, modern, jazz, tap, musical theater, and hip-hip. In 2008, she danced with Lone Star Ballet performing in their Nutcracker 2009-10. Keeley has performed with companies such as Company XV, Pilot Dance Project, PDC Works, AmpDance, and Impulse Dance Project. Her work, "NArrow is the Way" was showcased in imPULSE Dance Project's annual summer show in 2018, and "Same but Different but Same" was showcased in Mind the Gap in 2022. Keeley continues to focus her choreographic works towards building community by using movement as a means of communication, and to create meaningful interactions between art and the public.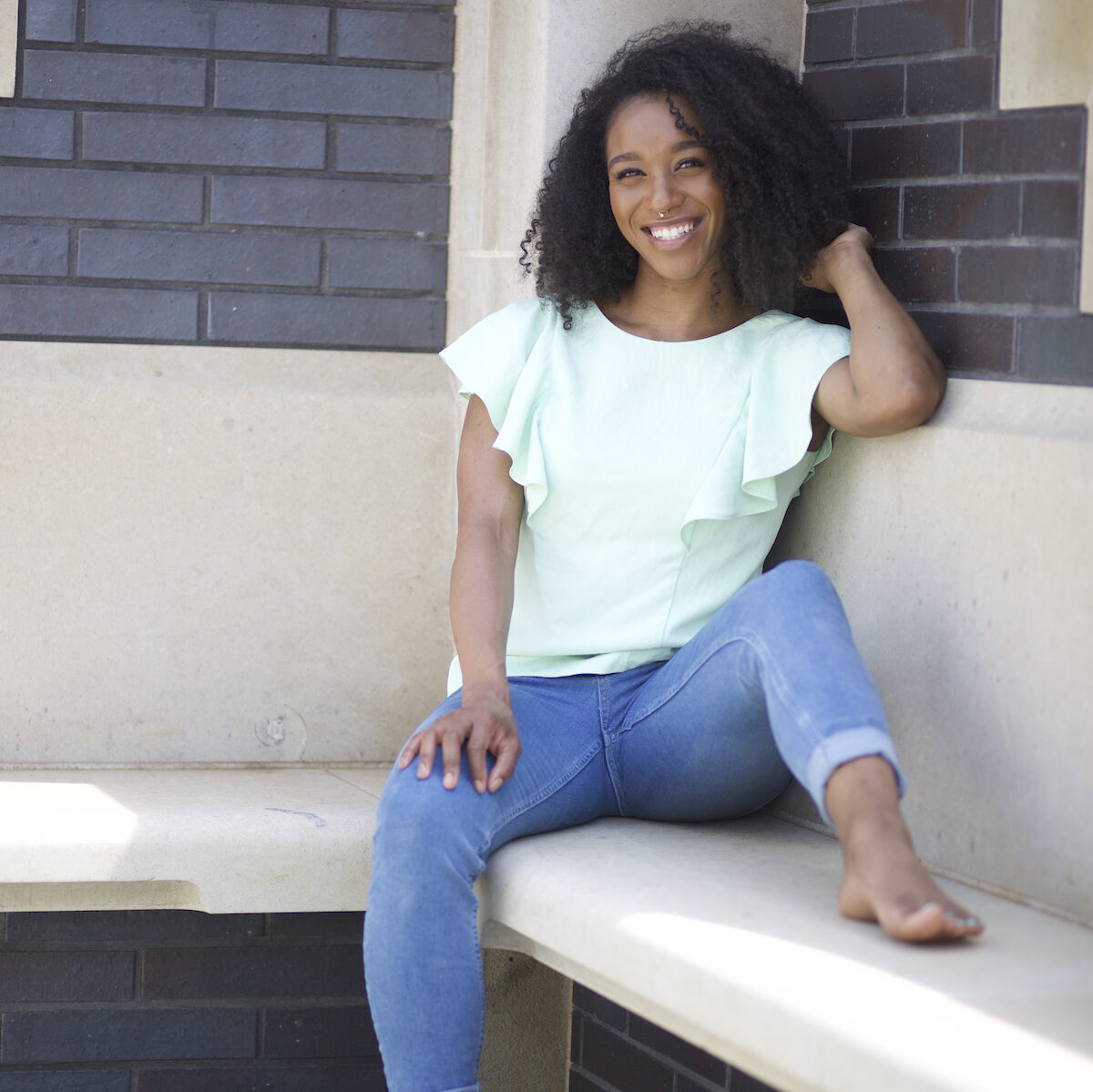 Loren Holmes is a Beaumont native who began her career as a professional dance artist in Houston in 2011. She has danced on stages all over and has been featured on television. From being in The Black Angels Collective performing alongside Grammy nominated artist Tobe Nwigwe to performing on stages with companies like Sonkiss'd Dance Concepts, Loren has made her life and career all about dance. She has presented work in Mind The Gap, The Union Arts Festival, Houston Fringe Festival, Best of Fringe and various other showcase opportunities in Houston. Performing, teaching and creating are her true passions in the dance world. Loren was a dance ambassador for Dance Source Houston in 2021 and is currently an Artist in Residence. It is with these opportunities that she hopes to continue to create work that speaks up for marginalized communities, women of color and those that otherwise wouldn't be recognized.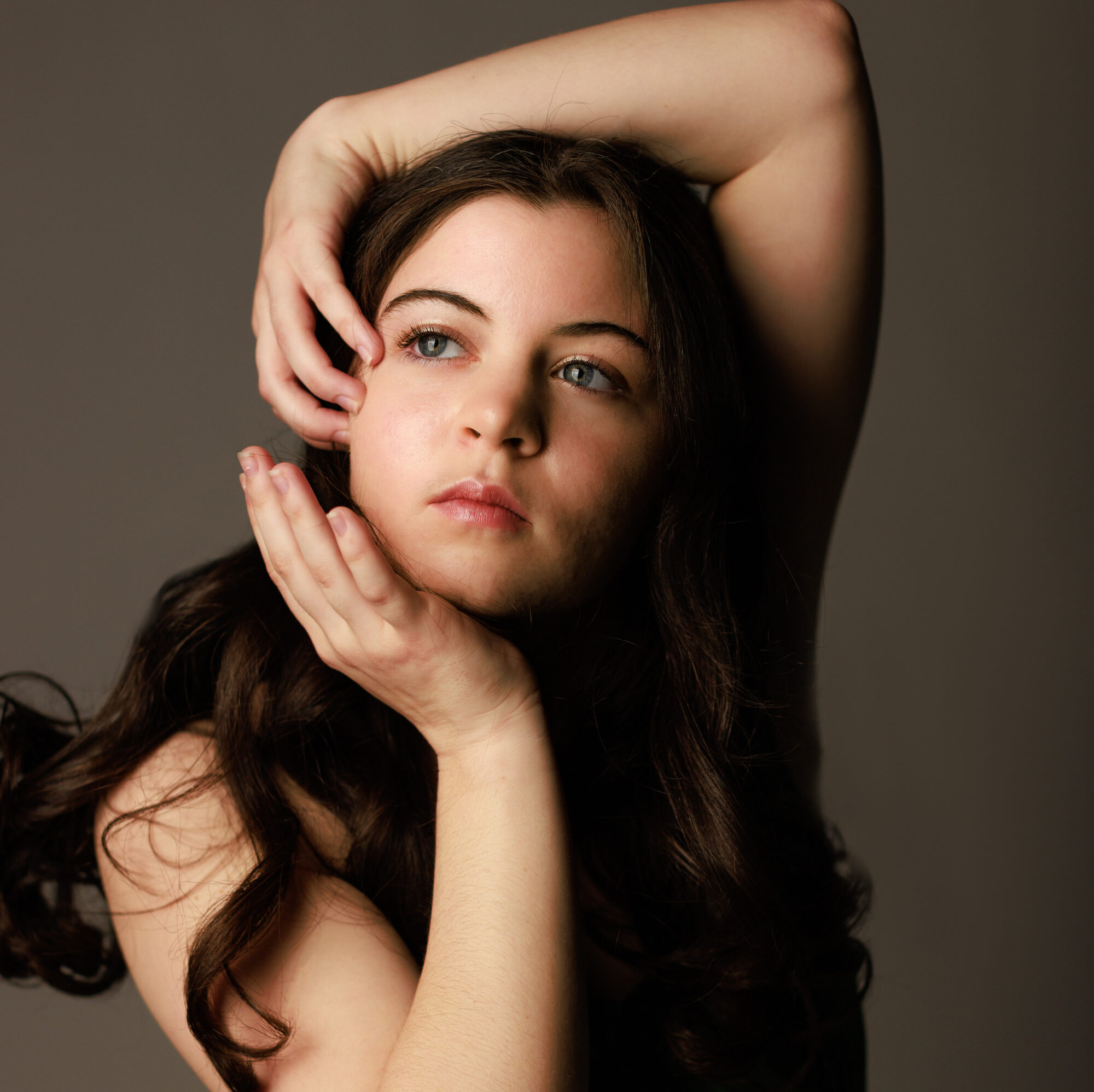 Jessie Ferguson, born and raised in Houston, Texas, began her dance training at Move Dance and Fitness under the direction of Mallorie Marion and later went on to graduate from Kinder High School for the Performing and Visual Arts in 2020. Jessie studied modern, ballet, composition, and improvisation during high school under Janie Carothers and Courtney Jones's direction. Over the period of her training, she has performed works by Sidra Bell, Amy Miller, Gage Self, among others. Jessie is now a junior Dance Major at George Mason University under the direction of Karen Reedy. In 2022, Jessie was also selected for the Aimed Dance Emerging Choreographer Fellowship during the Young Artists Program. With a passion for choreography, dancing, and photography, she is the founder of Jessie Ferguson Dance, a personal dance choreography and dance photography brand with the goal to inspire artistry in all dancers.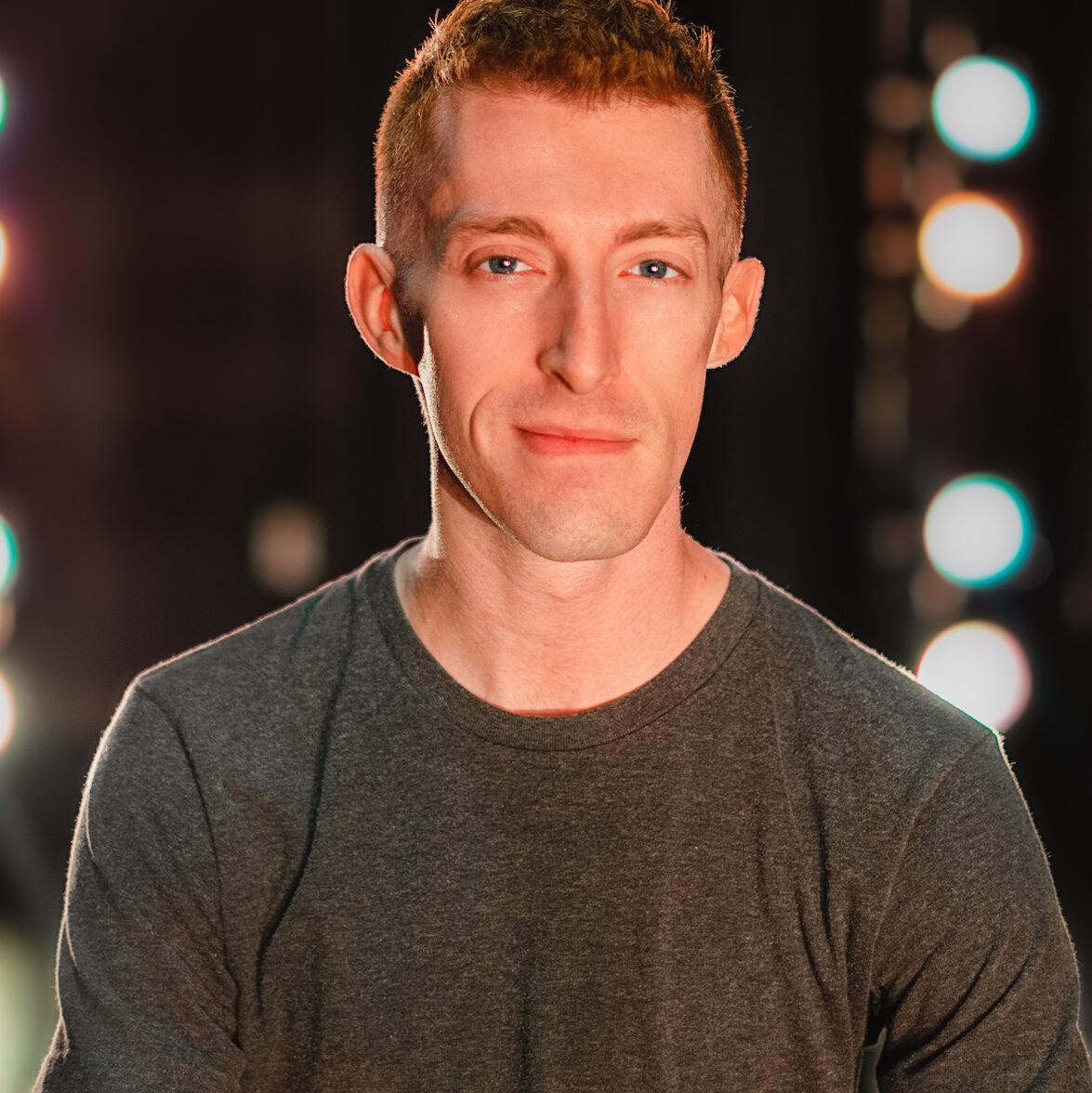 Travis Lake is an interdisciplinary artist focusing on choreography, music composition, and digital production. He holds a BFA from the University of Utah (American Dance Movement National Scholarship) and an MFA from Sam Houston State University (Jonathan Charles Endowed Scholarship) where he is currently on faculty in the Department of Dance. His choreography has been presented by organizations, including NobleMotion Dance, University of Minnesota, Brigham Young University, University of South Carolina, Sam Houston State University, Southern Illinois University Edwardsville, Long Island University Post, and West Virginia University, among others. As a composer, Travis' music compositions have been commissioned and presented by organizations, including Arts Umbrella, Ballet BC, Ballet West, Guggenheim, Nederlands Dans Theater II, NobleMotion Dance, Juliano Nunes, Ethan Colangelo, Flockworks, and Emma Portner.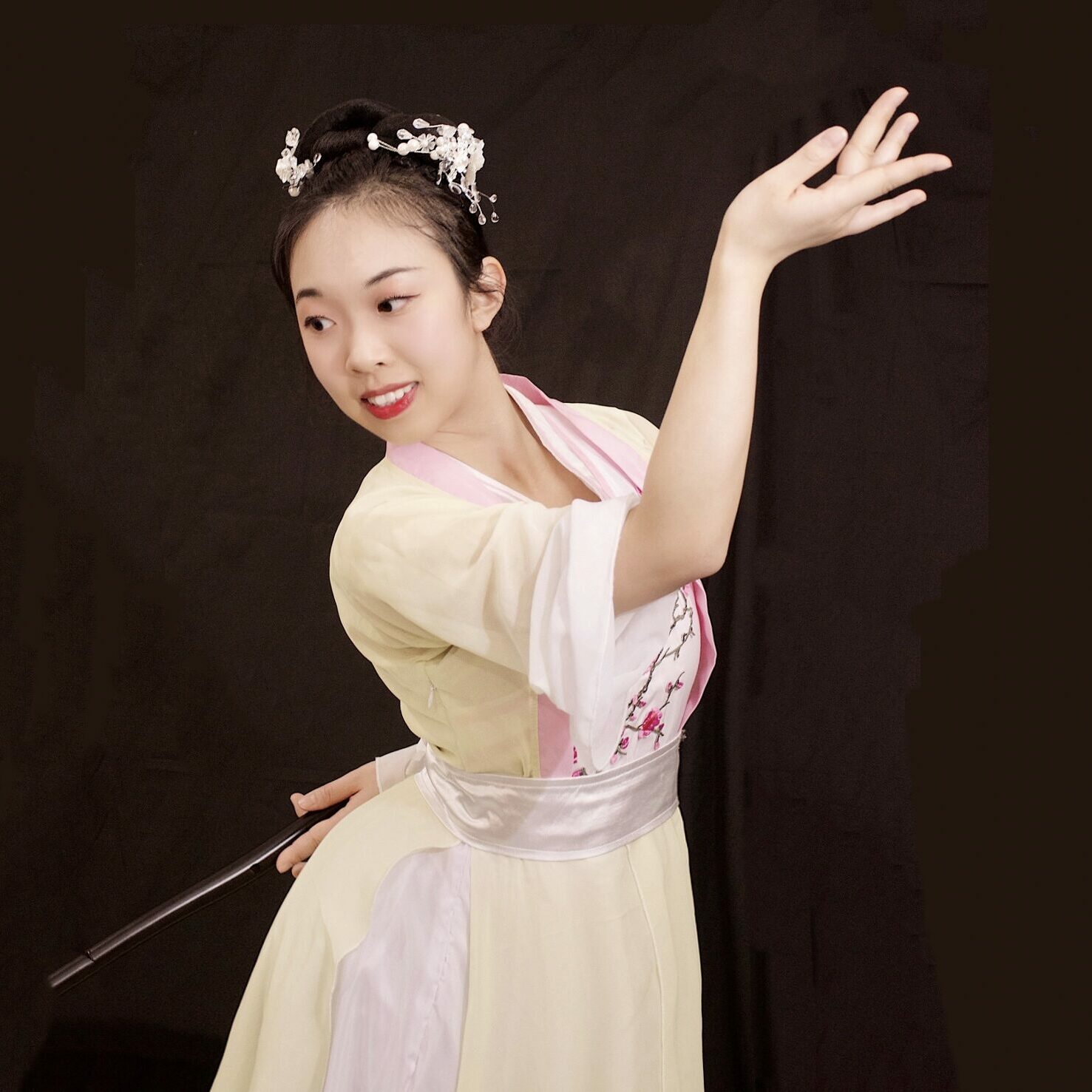 Originally from China, Aileen Li began learning classical Chinese dance at the age of four. Aileen moved to the U.S. in 2016 to study biochemistry at the University of Washington-Seattle, where she learned also joined the university's dance department, taking classes in ballet, modern, and jazz. In 2020-2022, Li joined Boston CTJ Dream Dance to enhance her classical Chinese dancing skills and also served as the vice-director of Harvard's Chinese dance troupe for one year. In the summer of 2022, Aileen moved to Houston to pursue a Ph.D. degree in biomedical sciences at UT Health/MD Anderson Cancer Institute. Li continues practicing a number of dance styles and looks forward to exploring more opportunities in this field in the future.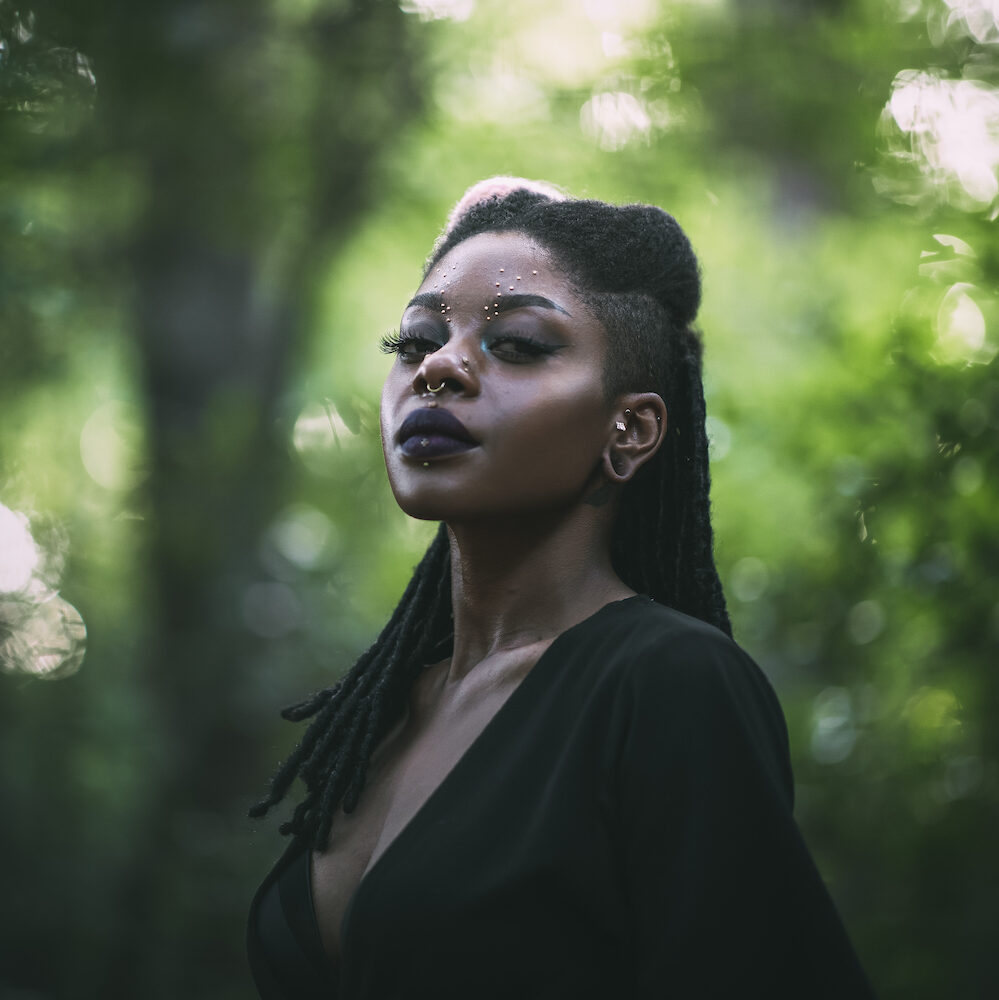 Tempest McLendon is a graduate of University of Houston with a B.A. in Dance, double minor in Technology Leadership and Innovation Management, and Studio Arts. She is currently an 22-23 Artist-in-Residence with Dance Source Houston, co-chair of Houston Ballet's Inclusion, Diversity, Equity, and Access (IDEA) Committee, a member of the Advisory Leadership Alumni Group for Diversity and Inclusion with the UH Dance Department, and company member of 6′ Degrees Dance. She also had the pleasure of becoming a Dance Ambassador for Dance Source Houston during the Fall/Spring 20-21. She began studying dance in 2017, and have since performed, choreographed, and taught in venues such as Midtown Arts & Theater Center Houston (MATCH), Zilkha Hall (Hobby Center), Houston City Hall, Lyndall Finley Wortham Theatre, Discovery Green, Jose Quintero Lab Theatre, Miller Outdoor Theatre, and Blaffer Art Museum. McLendon strives for meaningful connection, equality, and positive change.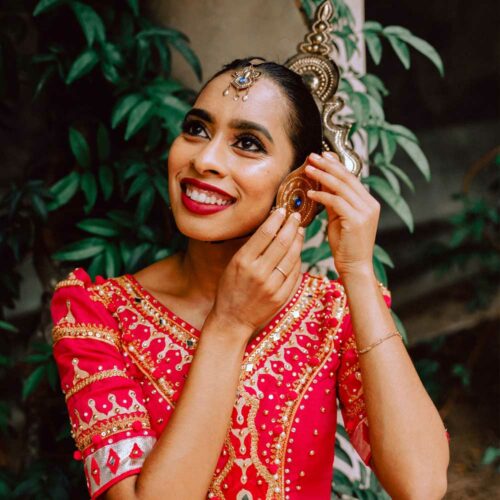 Chathuri Nirosha is a Sri Lankan – American dance performer and choreographer based in Houston, TX. She has formally trained in Kandyan dance, a classical dance form of Sri Lanka, from Guru Ritani Solanga at Ritani Dance Academy and Guru Ravibandhu Vidyapathy. As a torchbearer of the next generation's Sri Lankan dance artists in the U.S., she intends to continue presenting Kandyan and other Sri Lankan forms of dance in the modern context while preserving its essence as an intricate classical art.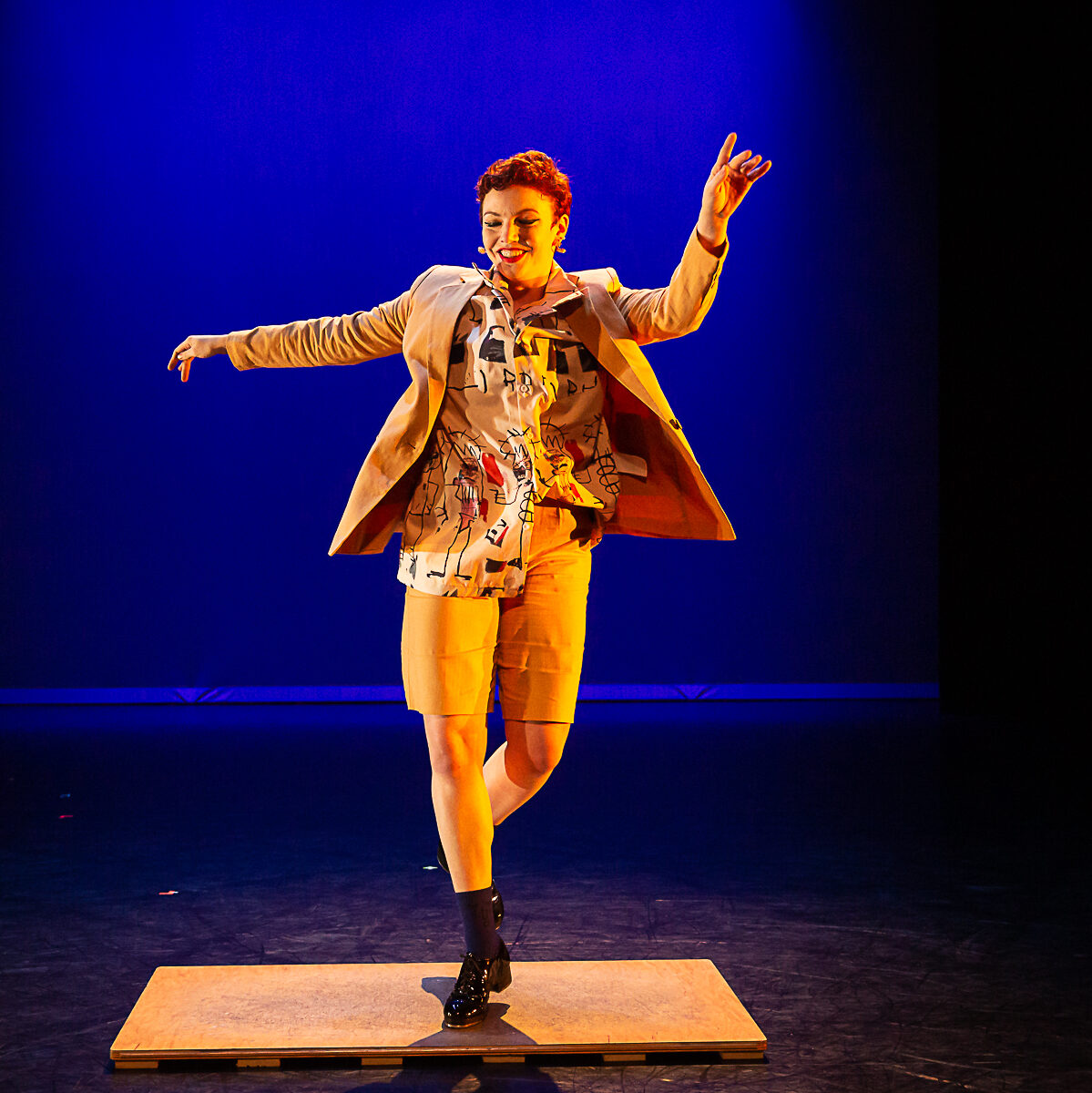 Matty Owens is a Rhythmic Chameleon. They are a professional tap dancer and have been a member of two tap dance companies in Texas: Rhythmic Souls in Dallas and Tapestry Dance Company in Austin. They have performed in full-length shows and dance festivals nationally and internationally, and recently premiered their own work at the 2022 Barnstorm Dance Festival and Mind the Gap in Houston, Texas. Matty graduated from Texas Woman's University with a BA in dance and has studied multiple dance genres. Matty enjoys incorporating their different skills into creating choreography that showcases tap as a musical instrument and intertwines auditory and visual components to create a stimulation of multiple senses at once. Their intention is for the audience to see the melodies they are hearing, and to have the audience question preconceived notions of the relationship between dance, music, and storytelling.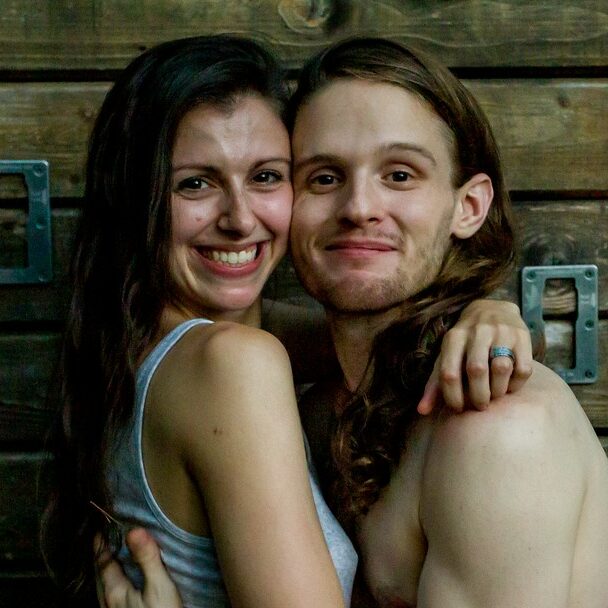 Driven by a spirit of nomadism and chance, Jen Passios and Jacob Regan have spent the last 5 years engaged in a 24/7 partnership. Honing in on the realities of the every day from cohabitation to collaboration, the pair utilizes performance, teaching, choreography, and improvisation as entry points for approaching movement as a radical act of physical empathy. The duo has presented choreography collaboratively at the Boulder International Fringe Festival (Boulder, CO), Herter Park (Allston, MA), The Canterbury Shaker Village (Canterbury, NH), and Sam Houston State University (Huntsville, TX). They have co-taught classes incorporating contact improvisation and other contemporary dance modalities to dancers in university, studio, and professional settings throughout Massachusetts, New Hampshire, Maryland, North Carolina, and Texas. Jen and Jacob currently attend Sam Houston State University as MFA candidates in dance.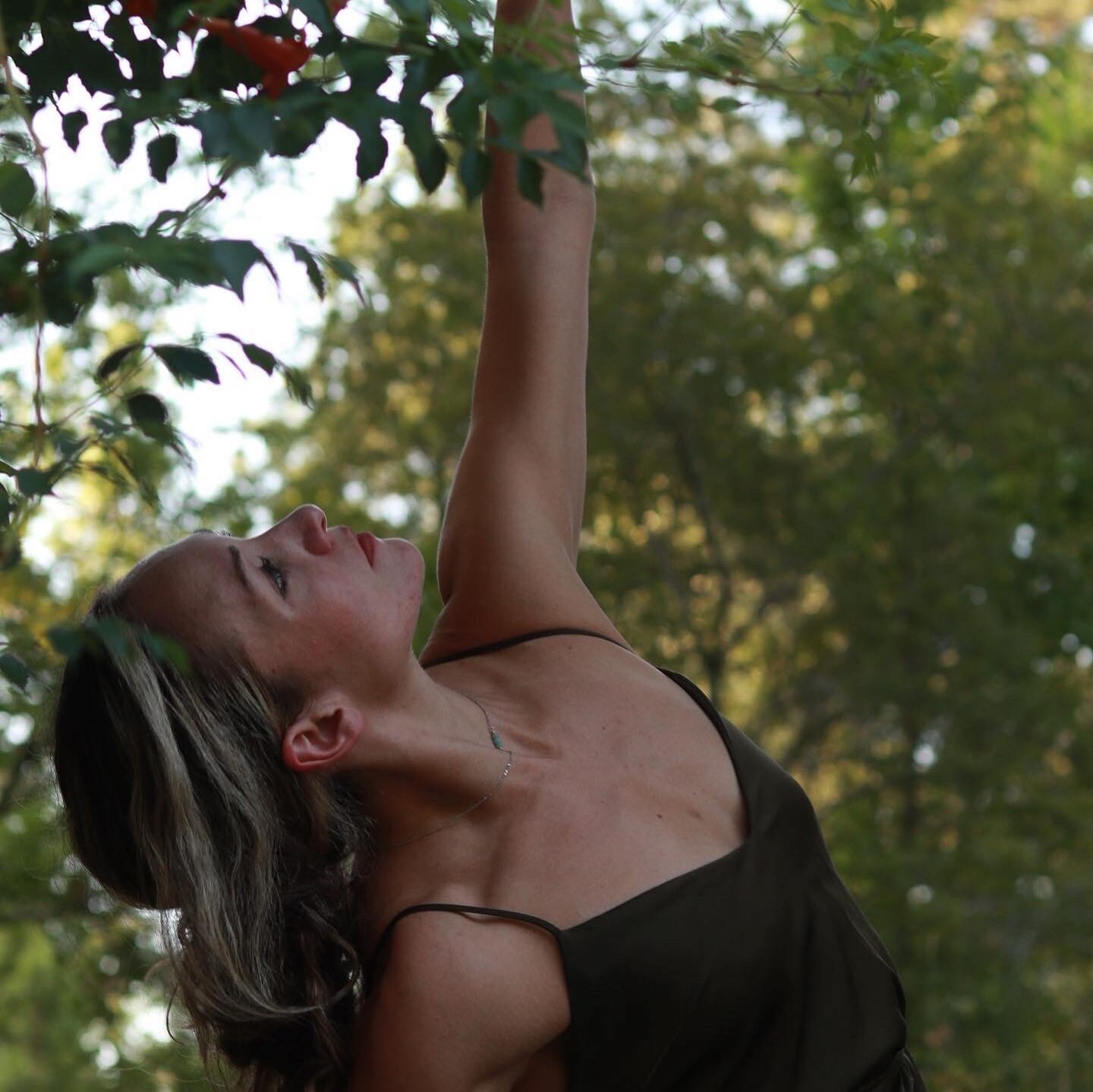 Lauren Serrano is originally from Orange County, California. She received her B.F.A in Dance from University of California Santa Barbara and her Masters in Dance Education from the Arnhold Graduate Dance Education Program at Hunter College in New York City. She is honored to have worked with artists such as Andrea Schermolly, Yusha Sorzano, Christopher Pilafian, Jennifer Muller, Mike Esperanza, Stephanie Miracle, Brandon Whited, Joshua Manculich, Andy and Dionne Noble, Cisco Graciano, and Edgar Zendejas. Lauren is currently a Graduate Returning Professional Assistant at Sam Houston State University pursuing her Masters in Fine Arts and a dancer with NobleMotion Dance in Houston Texas.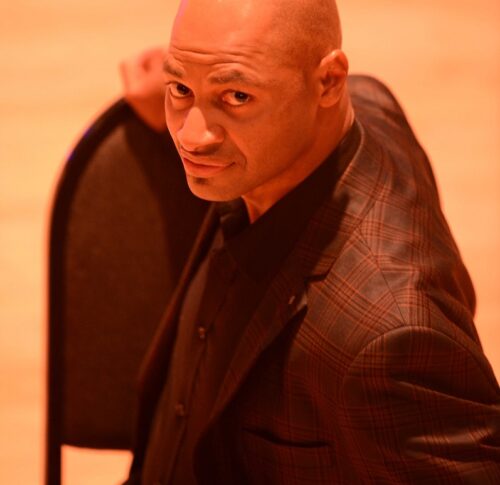 Lafayette, LA native and Boulder, CO transplant, Helanius J. Wilkins is a choreographer, performance artist, educator, and artivist who lives in a country where, not even for a moment, is he allowed to forget he is Black. Wilkins' creative research and projects are rooted in the interconnections of American contemporary performance, cultural history, and identities of Black men. He uses remembering to piece together and liberate Black identity through performance. Having choreographed 60+ works, foundations/organizations including NEA, NEFA National Dance Project, and National Performance Network (NPN) have supported his work. He founded and artistically directed D.C.-based EDGEWORKS Dance Theater, an all-male dance company predominantly of African American men (2001 – 2014). He is Associate Chair, Director, and a Professor of Dance at CU Boulder. He is also a member of Colorado state as well as national-based arts and non-profit boards. https://www.helaniusj.com/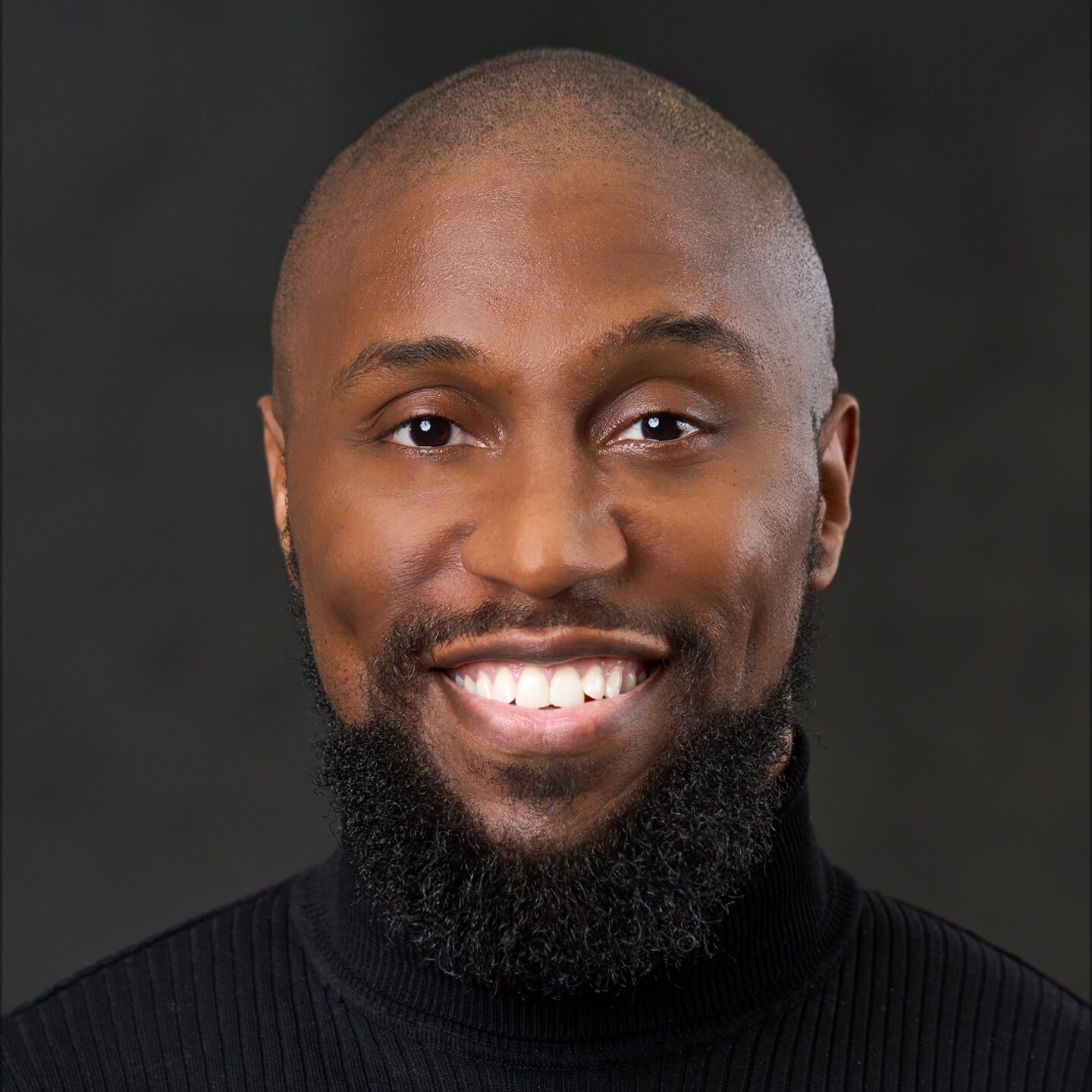 Uwazi Zamani is a celebrated Black, multidisciplinary performance artist, cultural practitioner, and social arts activist from Houston, Texas. Uwazi holds a BFA in Dance Performance and a BA in African and African Diaspora Studies with an emphasis in Black Performance and Black Queer Studies from The University of Texas at Austin. Uwazi also holds an MFA in Dance from University of the Arts. Uwazi will begin his PhD in Dance at Temple University in Fall of 2023. Through the use of multidisciplinary energetics, Uwazi seeks to create a palette of work that exudes an intentional authority over elements like space, identity, body and sound as a way of exhibiting a simultaneity of engagement, refusal and protest. Uwazi seeks to create work that prompts intentional dialogue, transformative justice and work that is firmly planted in unraveling the complexities of Black queer histories and modes of being.
---
LIVE PERFORMANCE COMPANIES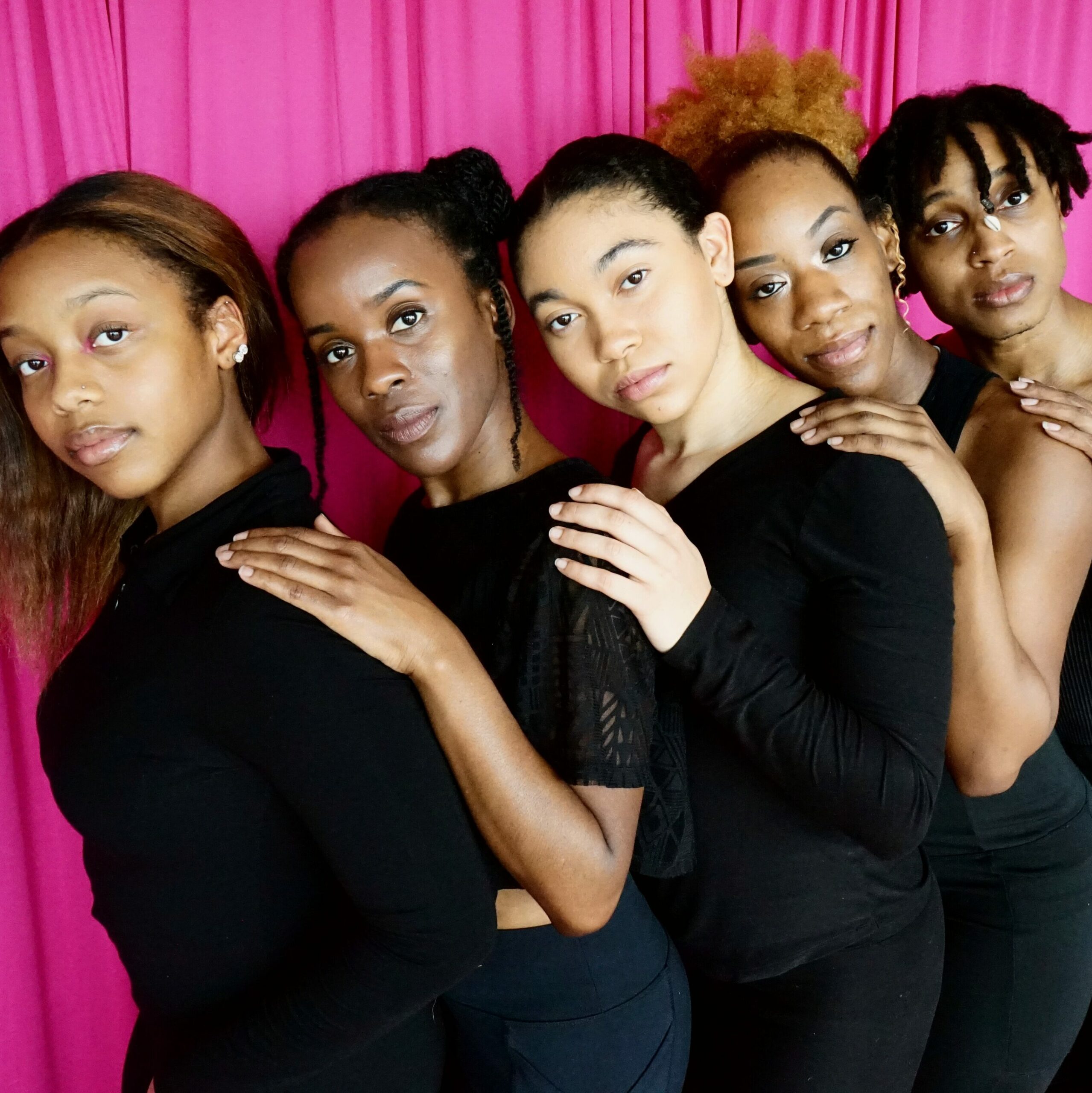 Nia's Daughters Movement Collective, under the Artistic Direction of Stacey Allen, mission is to create and support art and wellness initiatives through the lens of Black women and girls. We are a multigenerational and multidisciplinary collective of artists. Nia is Swahili for Purpose. We create with purpose. We hold sacred the knowledge and practices bestowed upon us by our fore-mothers, so we will forever give reverence and honor that we are their daughters. Movement possesses a duality- movement in the physical embodiment, and movement in terms of progress and social action. We are a collective because we value the experience that all artists bring in from other spaces they lend their minds, bodies, and souls.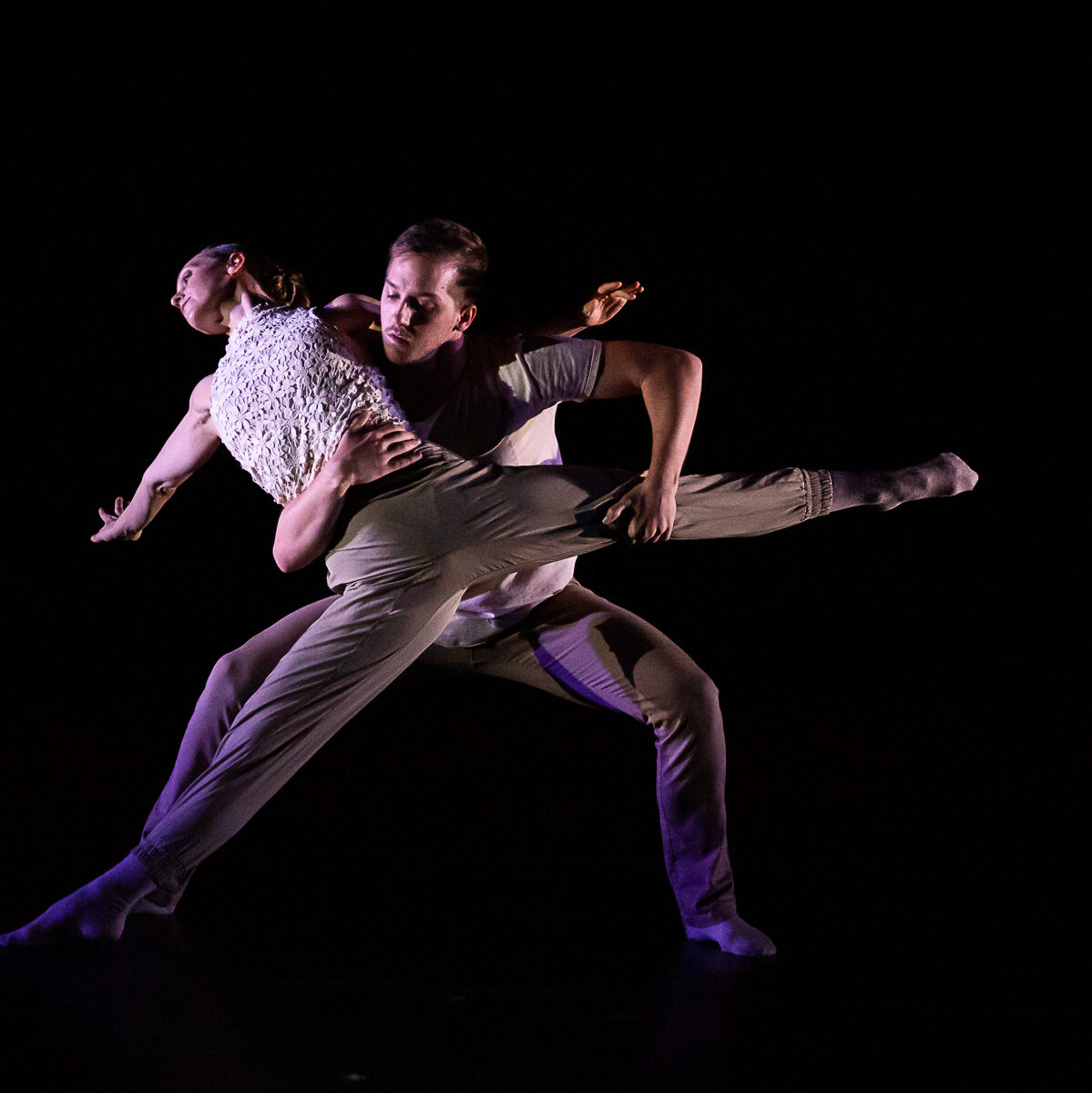 NobleMotion Dance (NMD), one of Texas's premier dance companies, is recognized for their intense physicality, unique collaborations, and jaw-dropping performances. NMD has collaborated with talented experts from a variety of disciplines including neuroscience, artificial intelligence, technology, and industrial design; composers and musicians; light and set artists; photographers, actors, and poets. Most notably, NMD was featured on the Emmy Award winning ABC TV show American Crime. In 2015, 2016, and 2019, Houston Press named NMD "Houston's Best Dance Company." The company was awarded the Mid-America Arts Alliance Innovations Grant for its collaboration with industrial designers. Other accolades include over 50 positive reviews from national critics including publications in Entertainment Weekly, Dance Magazine, Dance Informa, and The Houston Chronicle. NMD was also featured in the New York Times Bestselling book Dancers Among Us.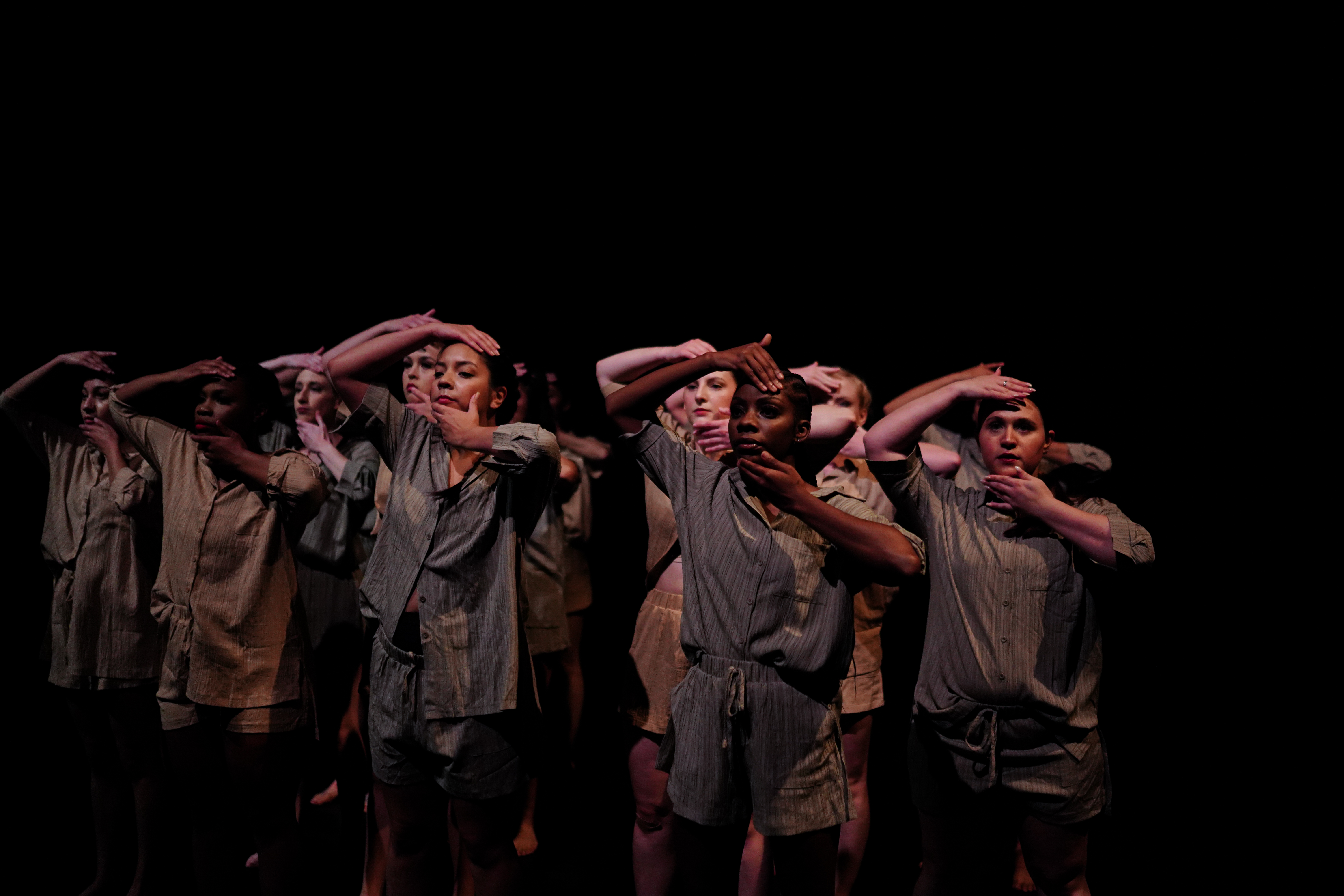 TranScend Motion a creative dance company that produces original dance works focusing on modern and contemporary dance practices, improvisation, choreography, screen dance and digital media. TranScend Motion is based in DFW, TX with a mission to create works that communicate human lifestyles and narratives through movements. TranScend Motion demonstrates the holistic nature in diversity, and together, we embrace beauty and creativity in the neglected human imperfections.
---
DANCE ON FILM ARTISTS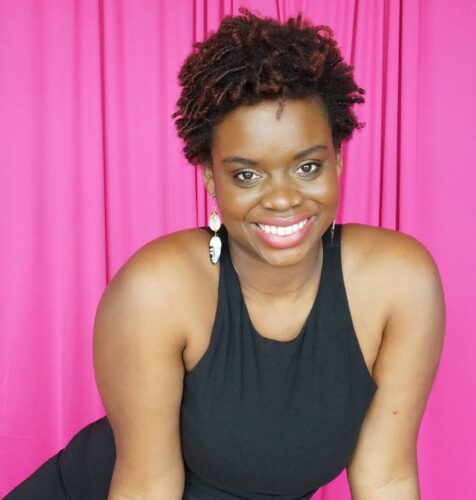 Stacey Allen is a performance artist, curator, and advocate for arts education all while being a wife and mother to three beautiful children. Maintaining her artistic practice while navigating Motherhood has come with challenges, but integrating the art of mothering with her insistence on telling Black stories through movement and material culture has been worth the while. She is founder of Nia's Daughters Movement Collective and also serves as the Director of Artistic Programming at Harris County Cultural Arts Council. She is a 2022-2023 Project Freeway Fellow with DiverseWorks."The Fairytale Project" was showcased at SXSW EDU in March 2023 and will a state tour in Summer 2023. Learn more about her work at www.staceyallencde.com IG: @theblackartysmom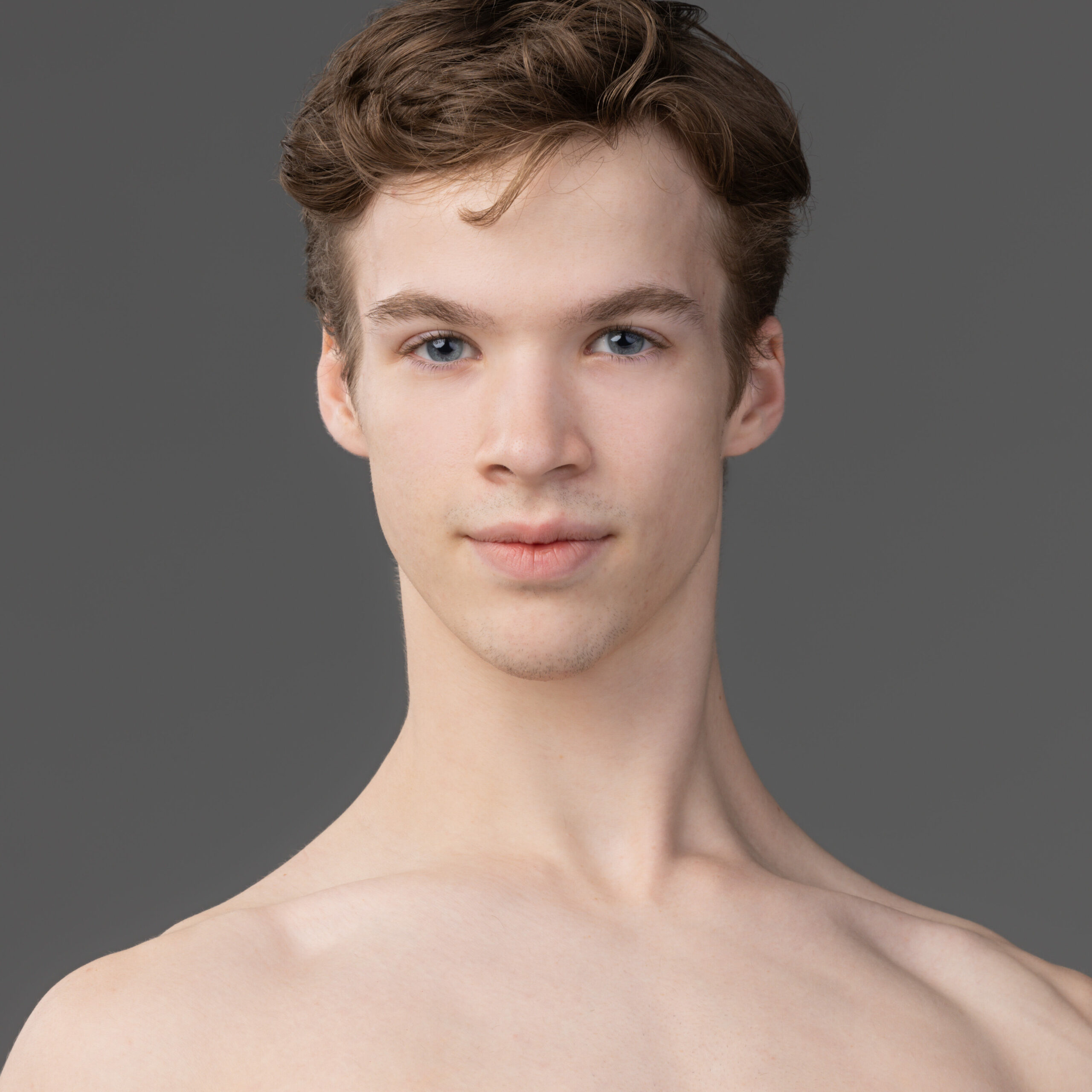 Quinton Brooks started ballet at the age of 11 in a small studio in Victoria, Texas. After 3 years of training he was accepted into Houston Ballet Academy's professional program where he was first exposed to choreographic experiences and film making. He has made a total of five pieces, three of which are student films. He is currently still training with Houston Ballet Academy and will be joining their second company, HBII, in June.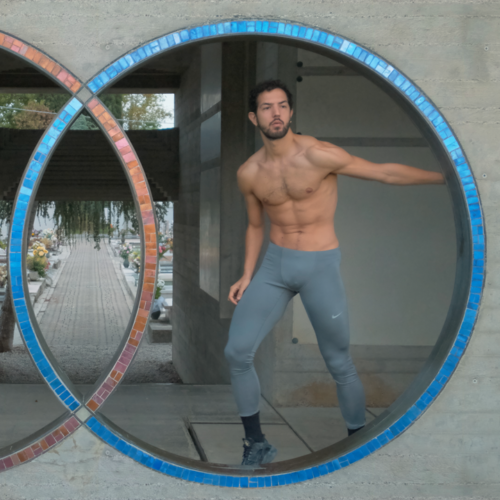 Mark Freeman is a professor emeritus of Television, Film and New Media at San Diego State University. He has produced and directed, written and edited programs for broadcast on public television. Freeman's films have won numerous awards. They have screened at museums including the Museo do Oriente (Lisbon), Weltmuseum (Vienna), Hong-Gah Museum (Taipei), Smithsonian Institute's National Museum of Natural History, the American Museum of Natural History and the Museum of Modern Art (NY).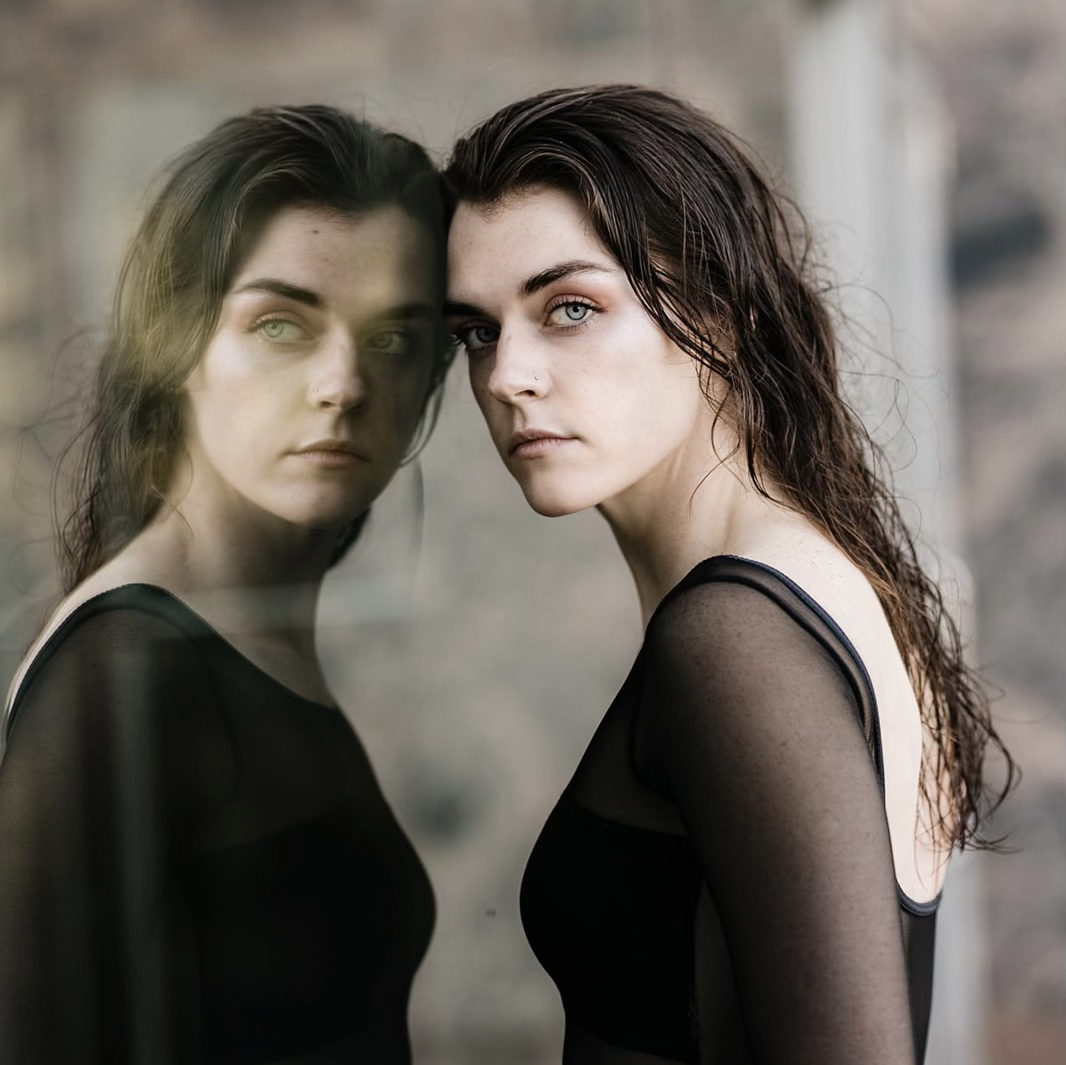 Katie Nicole Harmon's work is centered on the synthesis of art forms and the creation of atmosphere, with strong influences from nature, environmentalism, and science. In addition to her work as a filmmaker, she is the Principal Dancer of Aerial Dance Chicago. Originally from Rutherfordton, NC, her early training took place against a backdrop of Blue Ridge Mountains, creating a deep reverence for the natural world that pervades Harmon's body of work. She earned a BA in Dance Performance, Choreography, and Theory at the University of North Carolina Charlotte in 2018. Katie explores contemporary ballet movement vocabularies through aerial arts, digital mediums, and improvisation. Harmon choreographs and self-produces multimedia video collages to explore the relationship between the animal body and the virtual realm.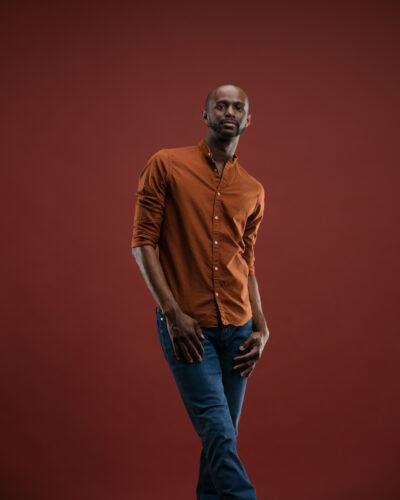 Terrill Mitchell is a professional dancer, teacher, choreographer, and consultant who relocated to Houston, TX after receiving his B.A. in Dance from Point Park University's Conservatory of the Performing Arts. Terrill is the founder of HTX Connect, a platform designed to connect the local dance community by providing resources and various events. He was a seven-year company member with the Houston Metropolitan Dance Company (Met Dance) and has served as a faculty member for both the professional company and pre-professional company. Terrill has a decade of experience as a company director and educator for pre-professional organizations. His students have attended prestigious college programs such as Point Park University, PACE University, Julliard, University of Arizona, Sam Houston State University, and more. Terrill travels the U.S. as a faculty member with Dupree Dance Convention and is represented by GO 2 TALENT AGENCY.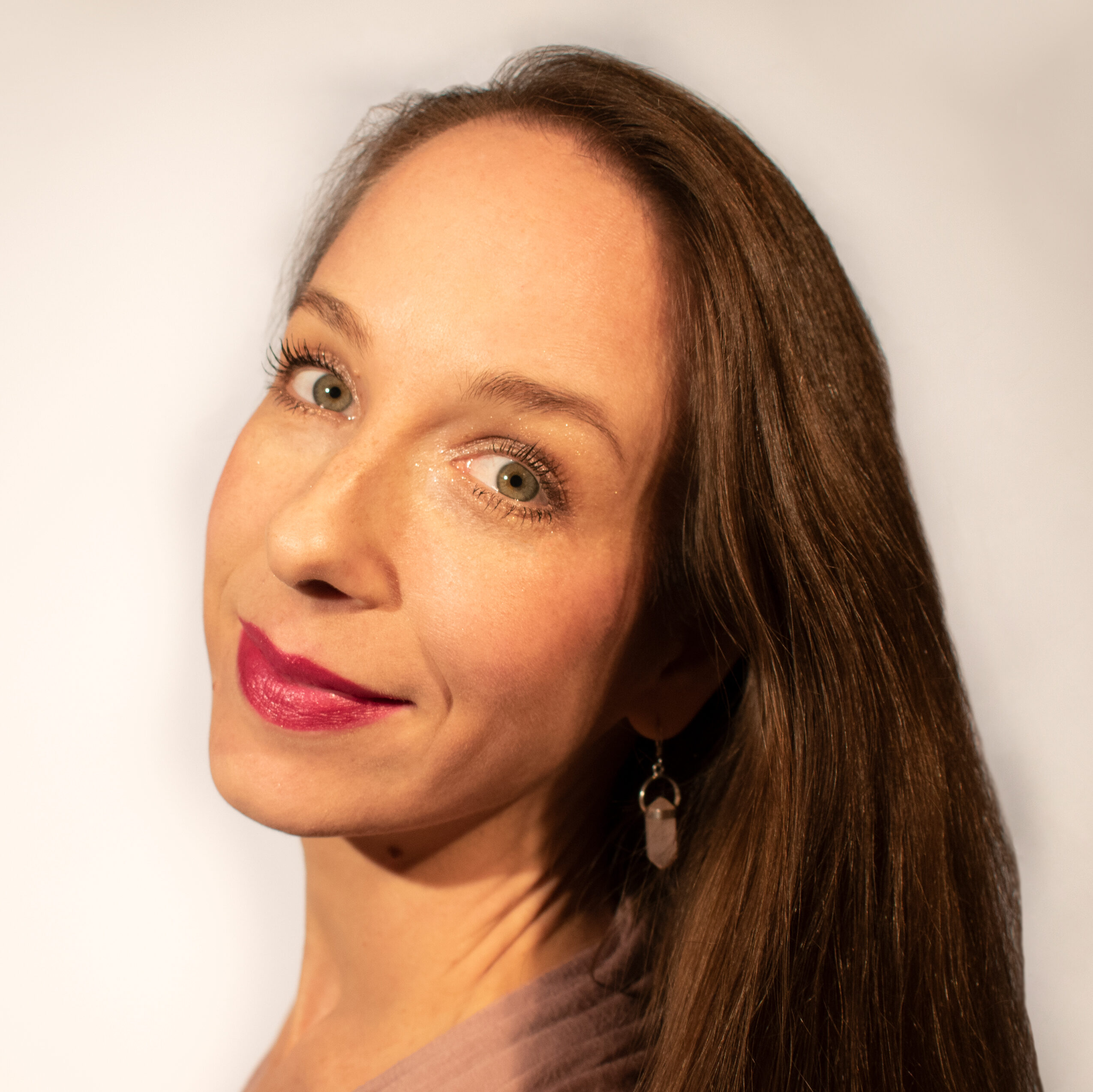 Jennifer Akalina Petuch is currently Instructional Assistant Professor of Dance at Texas A&M University School of Performance, Visualization, and Fine Arts. Originally from West Palm Beach, Florida, she trained for fourteen years at the Academy of Ballet Florida and performed in professional ballets with the Company of Ballet Florida. She graduated from Florida State University's School of Dance Program with her Master of Fine Arts in Choreography and Performance with a focus in Dance Technology in 2017. Petuch served for four years as Adjunct Faculty and Staff at Florida State University's School of Dance from 2018 through 2022. She also became certified by Balanced Body, Inc. as a Pilates Mat instructor in 2017. Her MFA thesis resulted in a two-year collaboration with the FSU Computer Science faculty and students creating and publishing an original interactive Augmented Reality software for the stage called "ViFlow".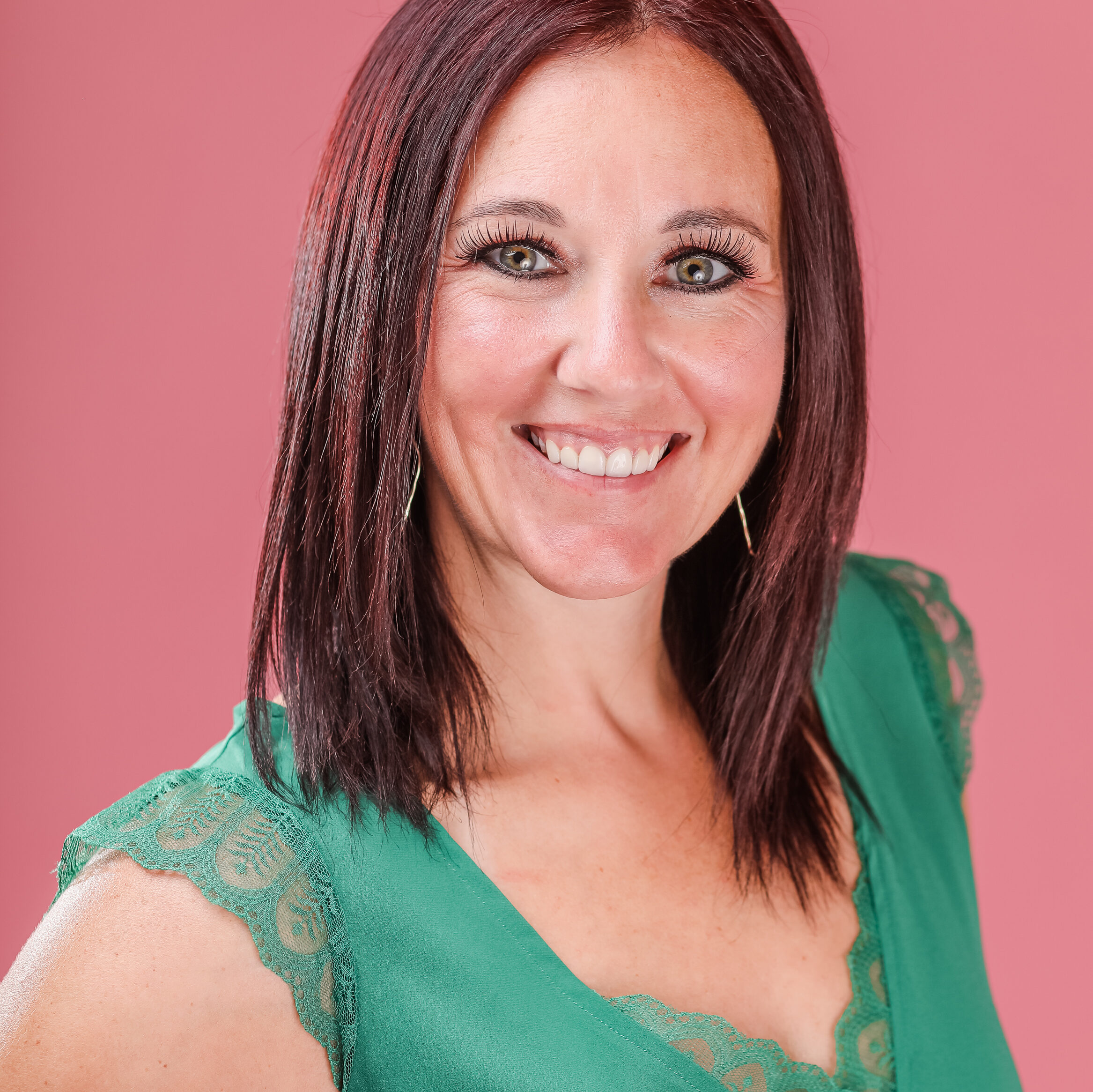 Jennifer Salter is a Dance Professor at San Jacinto College. She earned her B.F.A. and M.F.A. in Dance from Sam Houston State University where she studied and performed with Kista Tucker Dance Company, Dancepatheatre, and Aimed Dance. She has presented her work in Houston under commission through The Pilot Dance Project and recently collaborated with Pilot as a performer. Her artistic endeavors have led her into creating dance films, photography, graphic design, and her choreography has been recognized and presented at local and regional festivals. Several of her dance films have been presented at film festivals and art exhibits around Houston and she was featured in the "Inspiring Stories" series in Voyage Houston Magazine. Most recently, she was honored to be a grant panelist for Houston Arts Alliance and partner with Frame Dance Company to develop curriculum and instructional videos in screen dance for HISD's middle school dance programs.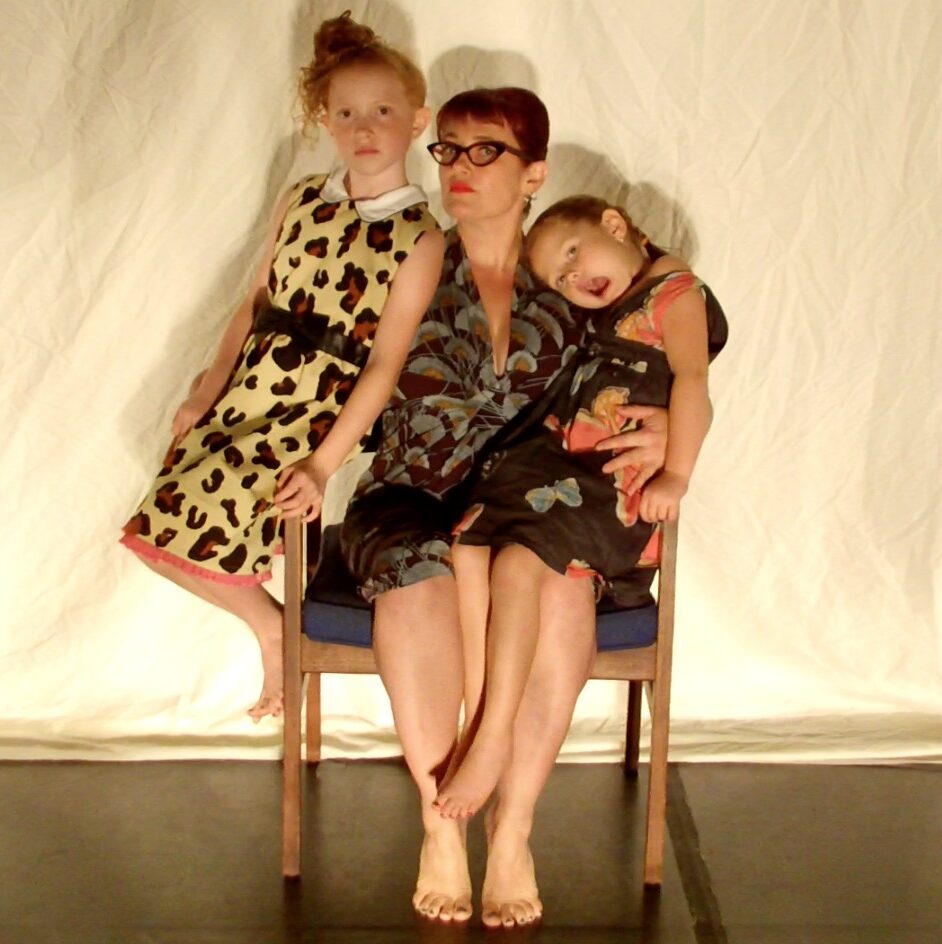 Jennifer Scully-Thurston, choreographer, filmmaker, curator, installation artist & journalist. Her writing caught the attention of Dance Critics Association receiving their Emerging Writer Award. Serving the global dance community, she is Director of FilmFest by Rogue Dancer, a monthly thematic on-line event & the new Director of ADF's Movies By Movers. Adjudication credits include EnCore, James River Film Festival, Alabama Dance Film Festival & Screen Dance International. An award-winning filmmaker, she has been featured in Core Dance presents… REEL ART (Commission), Movies by Movers, Golden Earth Film Award (Best Female Director), DMOFF (Best Female Director), DepicT! (Special Mention). Her personal artistic goal is to make a film a year. Thinking global and working local, she has worked with Core Dance (Houston and Atlanta), in public schools with NC Arts in Action & today is Manager of Studio Programs & Community Engagement at American Dance Festival (ADF).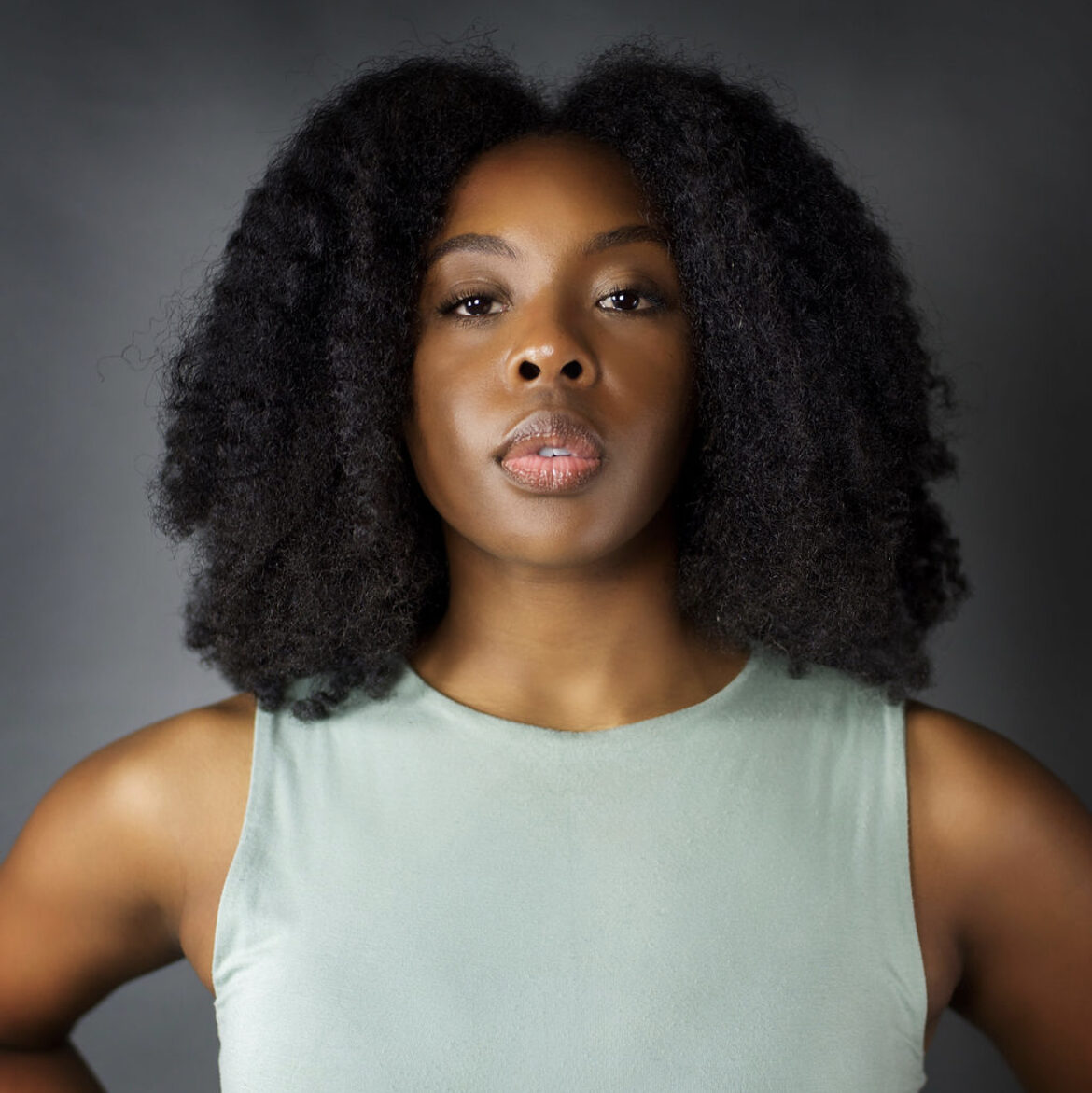 LaKesha Sowell is a native of Houston, TX. She started her dance training in styles such as ballet, jazz, tap and hip hop at the age of 5. Over 11 years of competition, LaKesha was recognized for her passion for dance through many awards and scholarships including Complexions and Debbie Allen Dance Academy. She was also featured twice in Dance Spirit Magazine for the Future Star Award. After graduating, she began to perform in concert and commercial dance while obtaining a degree in accounting. Throughout the years, she has performed with Lyrica Anderson, Solange, Beyonce, Tobe Nwigwe, Jacob Jonas The Company, Sleeping Beauty and Her Winter Knight, and many more. LaKesha continues to explore her passion and does not plan on stopping anytime soon.
---
HONOREES
Giannelli Service Awardee – Maxine Silberstein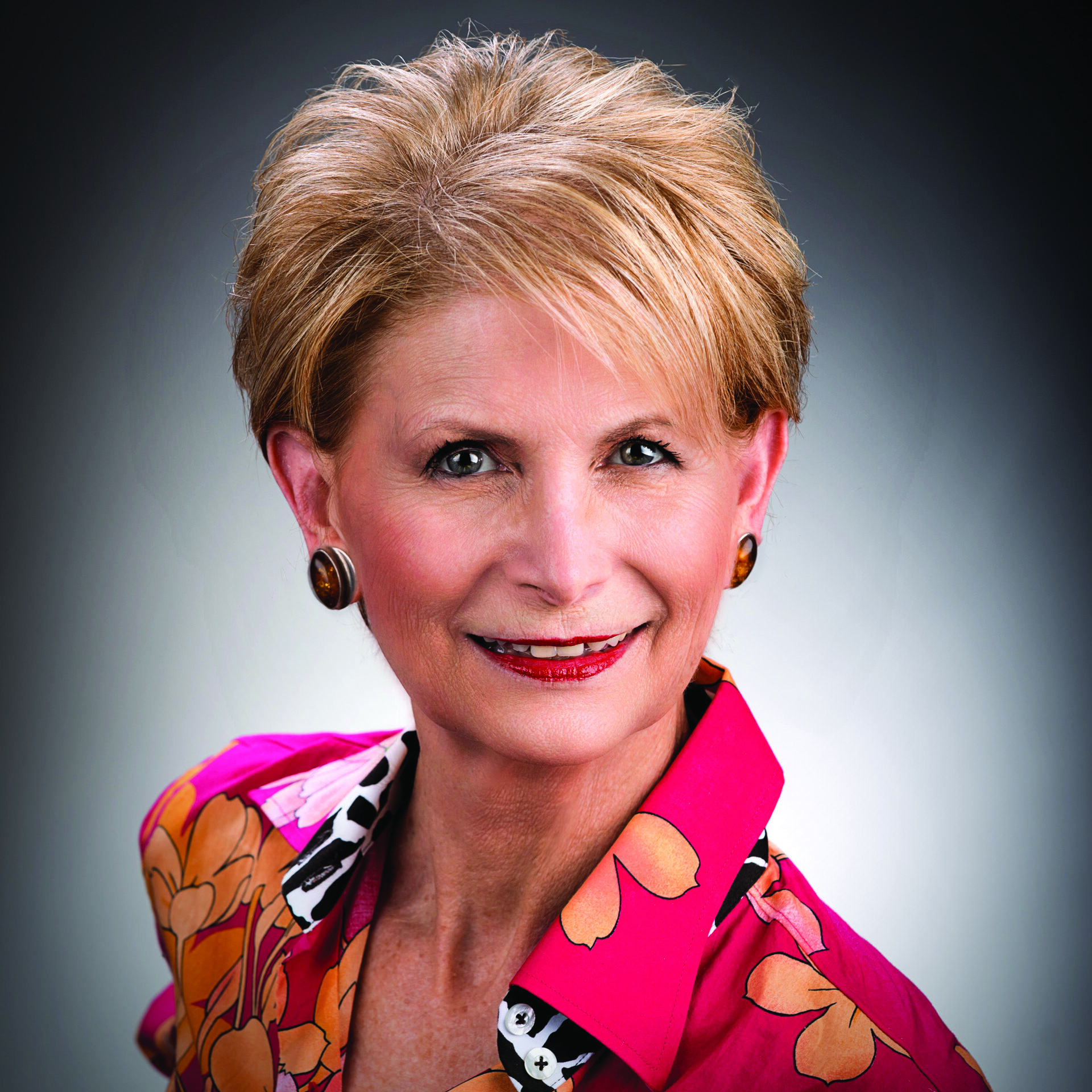 Maxine Silberstein celebrates 50 years of creating and organizing Dance programs at the J. As Artistic Director for Dance Month, nationally known performers appeared on the Kaplan stage such as Gus Giordano Jazz Dance Chicago, Ohad Naharin Dance Company, Danielle Agami's ATE9 Dance Company, Dallas Black Dance Company, Koresh, and Gallim.
As Dance Director at the J, she introduced Maccabi Dance nationally and directed Maccabi Dance for Team Houston. Silberstein presided over JCC Summer Dance Camps and organized DanceWorks, a teen performing group. In addition, directed the Dance Event for the Senior Olympics. Silberstein developed the JCC Dance Initiative bringing together independent choreographers and dancers to present a concert, Summer Dance Festival "Texas Tanz.' She created What's happening on Houston's Dance Scene, a forum to discuss dance events in Houston. In honor of her promotion of contemporary dance in Houston, she was the inaugural Buff Orpington Houston Contemporary Dance Achievement Award recipient presented by the organizers of the Big Range Dance Festival.
Silberstein performed with Houston Contemporary Dance Company and Joan Karff's New Dance Group and appeared at the J in "An Evening with Claude Marchant". She enjoyed being a teaching artist for the Texas Institute for the Arts in Education and the Wolf Trap Institute for Early Learning Through the Arts. Silberstein has taught for The River, a visual and performing arts center for children with disabilities and children who are chronically ill. She directed and choreographed for the University of Houston Honeys under the Guy Lewis basketball program. She has served on the Board of Trustees of the Houston Dance Coalition, Discovery Dance Group, Weave Dance Company, Kinetic Architecture, Uptown Dance Center, and the Advisory Board of Sandra Organ Dance Company in addition to the HCC Central College World Dance Institute Board. Currently serves on the Performing Arts Houston Education and Community Committee.
Silberstein received her B.S. in Special Education and Physical Education with an emphasis in Dance from the University of Houston. She began her dance training with Doris Hede of LaMarque. Studying all forms of dance in Houston, instructors included Fred Stroebel, Anita Dyche, Camille Long Hill, Patsy Swayze and Rudy Jenkins. She furthered her dance education with classes in New York with Alvin Ailey School, Jennifer Mueller, Merce Cummingham, and Luigi. Silberstein continues to pursue her passion in creating collaborations between companies, choreographers, and dancers in the Houston Dance Community, and to teach young children the art of dance.
Dance Source Houston Artistic Honoree – Rathna Kumar

Rathna Kumar brought a new dimension to the Texas Arts scene in 1975 with the state's first Indian dance institute, the Anjali Center for Performing Arts. She is the only Indian American to receive the Government of India's Sangeet Natak Akademi Award for Excellence in Classical Dance. She is a world renowned dance icon, choreographer, teacher, arts educator, singer, stage and screen actor, linguist and published author of two unique books on the fundamental techniques of Bharatanatyam and Kuchipudi. Among her honors – Congressional Recognition, Nomination to the Texas Women!s Hall of Fame, Distinguished Asian Award (Houston Metro), Asian Legacy Award (Houston Community College), Lifetime Achievement Award (Asian Pacific American Heritage Association) and an Honorary Doctorate in Performing Arts from India.
Rathna has 33 original full length dance productions to her credit and is noted for her brilliant and unique choreography, for which she has received several Individual Artist grants from the City of Houston through the Houston Arts Alliance and a Groundwork Grant from Dance Source Houston for her cross-cultural project, A Story, A Song and A Dance. Rathna is a founding member and Artistic Director of Samskriti, Houston's first pan-Indian non-profit arts organization, established in 1995. As a member of UNESCO!s International Dance Council she was an invited speaker at Arts Education and Creativity conferences in Greece, Portugal and Hong Kong. She also represented the US as a performer and a participant on the Culture in the Diaspora panel at the Pravasi Bharatiya Divas (international gathering of non-resident Indians), India, in 2006. As a performer Rathna has travelled the world, participating in events such as the Festival of India in Mexico City, and the First European Telugu Conference Conference in Manchester, UK.
Rathna has been teaching Bharatanatyam at Rice University since 2002 and a Teaching Artist with the Young Audiences of Houston for 33 years. She has been a Dance Panelist, Grant Programs, for the National Endowment for the Arts, the Texas Commission on the Arts and the Houston Arts Alliance. Her Anjali Dance Company and Anjali Repertory Dance Company have performed all over Houston and in other cities, at prestigious events and venues.
---
About Dance Source Houston
Dance Source Houston is a 501(c)(3) nonprofit organization dedicated to empowering the diverse individuals and organizations working in the field of dance throughout the Greater Houston region by means of advocacy, inclusive community engagement and support services. Founded in 2005, Dance Source Houston is a resource for all things dance in the Greater Houston area and provides programs and services to address the evolving needs of the local dance community. Dance Source Houston is funded in part through support from The City of Houston through the Houston Arts Alliance, the Cullen Trust for the Performing Arts, Houston Endowment, the National Endowment for the Arts, and the Texas Commission on the Arts. dancesourcehouston.org
###