Contact:
Mollie Haven Miller
Executive Director
Dance Source Houston
mollie@dancesourcehouston.org
Dance Source Houston Announces Fall 2021 Dance Ambassadors
Dance Source Houston (DSH) is excited to announce the Fall 2021 Dance Ambassador cohort, which includes Brian H. Buck, Adam Castaneda, Sharieka Hall, and Loren Holmes. This group of local dance artists was selected to serve during a four-month term, convening with DSH staff regularly to investigate current challenges and opportunities within the Houston dance community. Each ambassador will lend their unique experience and perspective, building bridges between dance genres, connecting artists to existing resources and encouraging meaningful conversations about how dance can thrive in our city. Learn more about the Dance Ambassadors and their time in the program through social media posts and interviews in the following months, and find out, in their quotes below, what they're each excited about at the beginning of their ambassadorship.
Meet the Dance Ambassadors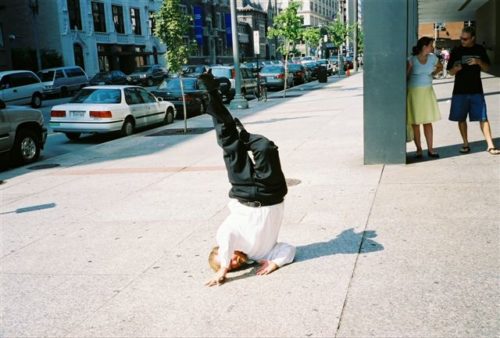 A veteran of the Navy Brian H. Buck started dancing in College.  Brian has performed in NYC, Houston, Washington DC and a variety of other places in the DC with This Body This Earth,Seize the Day, Spiral Dance Company, Daniel Burkholder/The Playground, Jane Jarardi, Jane Franklin Updraft aerial dance and the telematic works of Another Language. Brian has studied the art of improvisation through observation and contact improvisation with Daniel Lepkoff  as well as other improvisational artists including Steve Paxton and Nancy Stark-Smith. Brian has developed works for the stage, for the camera and installations for various spaces. He has presented both performance work and stage designs throughout the DC area, Houston, Salt Lake City and New York City. Installation spaces have included Dance Studio's (including Dance Exchange), Dance Forum, and Apothecary Shed, complete with a peacock! Life has a series of adventures, one after another that have engulfed Brian's life. I am always eager to see where my work might go next and what might be revealed about the human condition through his artistic endeavors.
"The Dance Source Houston Ambassadorship will afford me to venture into creating new works in the Houston area with a more devoted presence to creating said work with vigor and insite from peers."
Adam Castan͂eda is a dancer, choreographer, and arts administrator living in Houston, Texas. He is the Executive and Artistic Director of the Pilot Dance Project, and as a company member has performed in evening-length and repertory work by Ashley Horn, jhon r. stronks, Jennifer Mabus, Jaime Frugé-Walne, Heather VonReichbauer, Lori Yuill, Orlando Hunter (Brooklyn, New York), Erica Gionfriddo (Austin, TX), Jose Zamora (Mission, TX), Jennifer Salter, and Ty Lewis. He is in the process of creating his first evening-length work, Lazarus in the Promised Land. In addition to his love of dance, Adam is a proud full-time faculty member in Houston Community College's English department.
"As a Dance Ambassador, I look forward to sharing my interest in community-building with other dance artists, as well as brainstorming ways to cultivate an appreciation of dance among the general public. I also aim to make connections with dance-makers working in other vocabularies and styles than my own in order to further my own understanding of movement, and work towards meaningful artistic collaborations."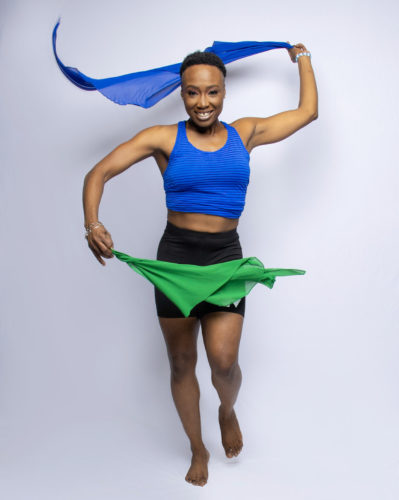 Sharieka Marie Hall is a Marine Corps Veteran, Group Fitness Instructor, and Wellness Coach in her hometown of Houston, TX. She fell in love and subsequently started teaching Zumba  Fitness during her military service after attending only one class.She began praise dancing in church, performing on stage, and competing on various dance teams during her teenage years.  Sharieka also competed as a Gymnast and continued throughout high school. Movement has always been a huge part of her life and was one of the biggest reasons she started her coaching company Warrior Wellness Consulting LLC. In addition to Personal training and Wellness Coaching services, her company is also a place where the art of Ecstatic Dancing is explored. It is her dream to travel the world teaching yoga and sharing her love of dance with all of the people she meets along the way. 
"Dancing is the biggest part of my "Why" and I'm excited to share all the knowledge I've acquired throughout my journey and connect with those that share my passion here in my hometown. I am so grateful to be apart of the DSH team and look forward to learning and growing with you all!"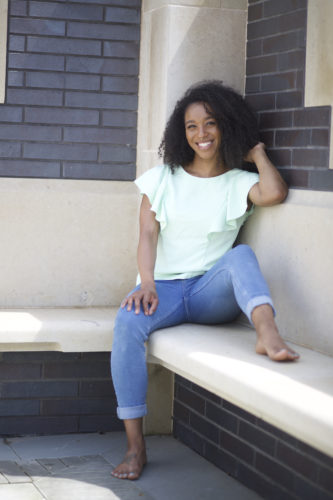 Loren Holmes is a Beaumont native who began her career as a professional dancer in Houston in 2012. She has danced on stages all over and has been featured on television. From being a Black Angel for artist Tobe Nwigwe to performing on stages with companies like Sonkiss'd and Urban Souls, Loren has made her life and career all about dance. Performing, teaching and choreographing are her true passions in the dance world. She now owns a company, Hearts in Motion Hou LLC, that she uses to work with the youth and offer all of her dance services. Well versed in many styles, Loren just wants to continue to share the art of dance with the world. 
"I feel that this cohort would help me to make more important and necessary connections in Houston. It will also give me the opportunity to collaborate with other artists and I'll be able to gain knowledge in certain areas that I haven't had prior to becoming a dance ambassador."
About Dance Source Houston
Dance Source Houston is a 501(c)(3) nonprofit organization dedicated to empowering the diverse individuals and organizations working in the field of dance throughout the Greater Houston region by means of advocacy, inclusive community engagement and support services. Founded in 2005, Dance Source Houston is a resource for all things dance in the Greater Houston area and provides programs and services to address the evolving needs of the local dance community. Dance Source Houston is funded in part support from The City of Houston through the Houston Arts Alliance, the Cullen Trust for the Performing Arts, the Heimbinder Family Foundation, Houston Endowment, Mid America Arts Alliance, and Texas Commission on the Arts. www.dancesourcehouston.org
###