Contact: Mollie Haven Miller
mollie@dancesourcehouston.org
713.224.DANC (3262)
dancesourcehouston.org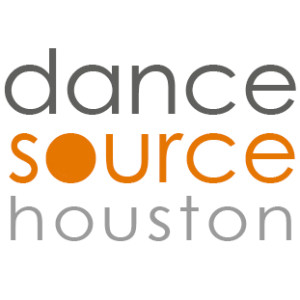 HOUSTON, TX, November 12, 2018. Dance Source Houston (DSH) is pleased to announce expanded direct support to the local dance community through new and expanded programs including Artists In Residence, Dancers Fund and Production Grants. With generous support from Houston Endowment, DSH will distribute $65,000 to dancers, choreographers and small to midsize organizations during the 2018-19 season, infusing the local dance economy with additional resources.
During the 2017-18 season, DSH and project partner Sankofa Research Institute facilitated a needs assessment focusing on the individuals and organizations that comprise the Houston dance workforce. The results of the research will be shared in a report developed by University of Houston's Center for Arts and Social Engagement in December 2018. DSH's new and expanded funding programs are a direct response to the information that speaks clearly from the data provided by more than 250 individuals and 30 organizations.
DSH's four current Artists In Residence will each receive a $5,000 stipend for their time in the program, which has previously not included a monetary award. The program also provides AIRs with rehearsal space, professional development opportunities, and a performance platform through Barnstorm Dance Fest.
The Production Grant program, begun in 2014 with support from the Heimbinder Family Foundation, has distributed up to $14,000 each year to choreographers and companies to offset eligible production expenses including design, technician and equipment costs. The funding pool has been increased to $20,000 and will cover additional expenses including documentation and marketing of performances. Applicants may request up to $750 in production grant funding.
The Dancer Fund, a new initiative focused on increasing payment to dancers for their time in the development and performance of work, will match fees paid to freelance artists by choreographers and companies. A total of $25,000 will be awarded to Greater Houston area dancers. Individuals may apply for matching funds of up to $500, with signed contracts and proof of payment.
Applications for Production Grant and Dancer Fund awards will be available on November 14, 2018 at dancesourcehouston.org. Information sessions about Production Grant and Dancer Fund applications will take place on November 28 at 11am and November 29 at 6:30pm at MATCH, 3400 Main Street. To RSVP please email danceinfo@dancesourcehouston.org.
About Dance Source Houston
Dance Source Houston is a 501(c)(3) nonprofit organization dedicated to supporting dance artists and organizations, and to increasing the visibility of dance in Houston. Founded in 2005, Dance Source Houston is a resource for all things dance in the Greater Houston area and provides programs and services to address the evolving needs of the local dance community. Dance Source Houston is funded in part by a grant from The City of Houston through the Houston Arts Alliance, Houston Endowment, and The Heimbinder Family Foundation. www.dancesourcehouston.org
###