Media Contact:
Lindsay Peyton, Cadence Enterprise
281-636-1361
Lindsay@cadenceenterprise.com
"Deep in the Heart" of Texas Dance
METdance presents next show, a world premier by Dominic Walsh, April 13 and 14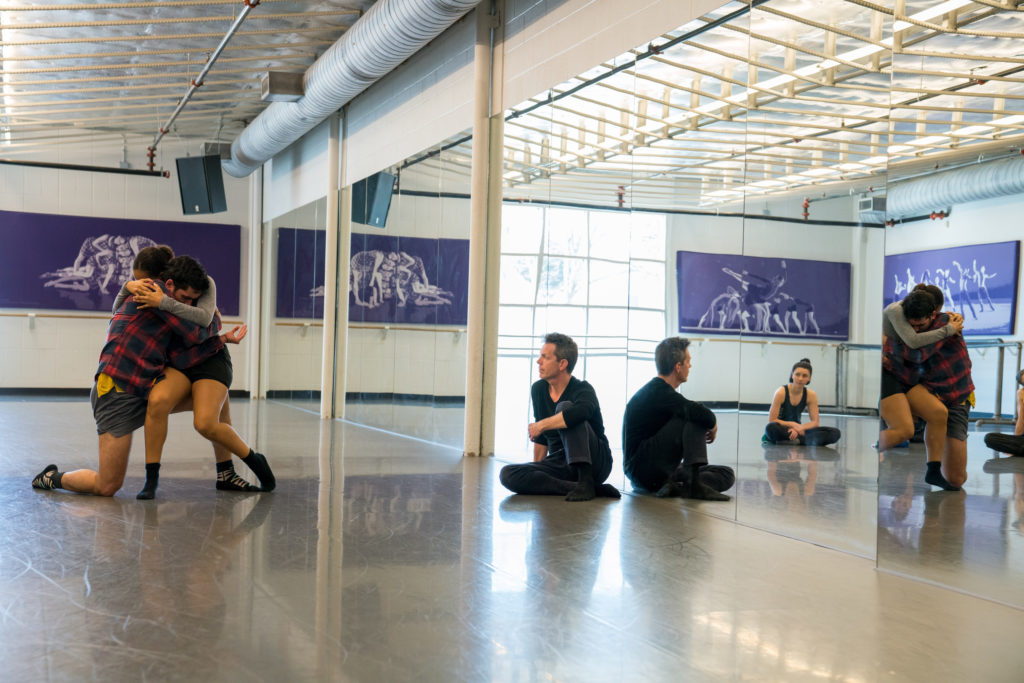 HOUSTON – March 6, 2018 – Texas is truly a state of the arts.
"Texas dance is alive, and we're putting a solid dose of Texas pride in our next show," METdance artistic director Marlana Doyle said
The performance "Deep in the Heart!" is slated for 8 p.m. on Friday, April 13 and Saturday, April 14 at Zilkha Hall in Hobby Center, 800 Bagby St #300 in downtown Houston, 77002.
A special pre-show performance on Friday night with the MET too Youth Company will start at 7:35 p.m.
Tickets start at $25 and are available online at www.thehobbycenter.org or by calling the box office at 713-315-2525.  Senior, students and groups are eligible for a 15 percent discount.
"Deep in the Heart!" features a highly anticipated world premier by prominent Houston artist Dominic Walsh and a live score performed by Two Star Symphony.
Walsh is a dance icon in Houston and around the world. He ran the Dominic Walsh Dance Theatre for 12 years before closing it in 2015 to pursue other ventures.
Two Star Symphony, a neo-classical instrumental ensemble, is known for collaborating with other artists and media to create unique, original pieces.
Also on the stage for "Deep in the Heart!" will be Houston-born Robbie Moore, an HSPVA and Julliard graduate, currently performing with Eastman- Sidi Larbi Cherkaoui.  Moore will be presenting a world premiere.
Dallas-based company Bruce Wood Dance will join METdance during the show, culminating with an extra special collaboration with dancers from both companies created by Bridget L. Moore.
Described as "emotionally charged and highly kinetic" by KERA's Art&Seek, Bruce Wood Dance presents two audience favorites from the nationally acclaimed repertoire of late founder and Texan,Bruce Wood.
"RED" is an homage to solidarity in face of adversity and infused by the tragedy of 9/11. Opposite in energy and ambiance is the thigh-slapping, hilarious "Lovett!" — recognized as "quintessentially Texas" and set to a suite of songs by the Lone Star's country singer-songwriter, Lyle Lovett.
"Y'all won't want to miss this," Doyle said. "These two nights will be true celebrations of Texas dance. "
Founded in 1995, METdance pursues a mission to educate and revitalize a passion for dance through world-class instruction and performance.
The company has traveled across the U.S., impressing critics and audiences alike while performing works by some of the most influential and talented choreographers in dance.
METdance also has a strong community outreach program, including its educational "Swing, Jive, Pop" performances. The shows incorporate history, fashion, music and the arts, while the company dances through the eras of the 1930s Lindy Hop, bops into the 1950s, grooves into the 1970s and ends with the Hip Hop music of today.
The company's home base, the METdance Center, now serves as Houston's second-largest dance training space, offering comprehensive training in multiple disciplines to students of all experience levels, ages 3 and up.
For more information, visit www.metdance.org.
###
About METdance
Founded in 1995, METdance strives to educate and revitalize a passion for dance through formal instruction and performance. With professional and youth dance companies, as well as a strong community outreach program, METdance is a leader in the vitality and diversity of Houston's dance community. The METdance company has traveled across the U.S. to perform works by influential and talented choreographers. Helmed by founder and Executive Director Michelle Smith and Artistic Director Marlana Doyle, the company is the sister organization to the METdance Center, which opened the doors to a newly renovated facility in May 2013 in Houston's Midtown district. For more information, visit www.metdance.org.