NEWS RELEASE
For Immediate Release
November 3, 2020

Contact: Maxine Silberstein
713.551.7217) | msilberstein@erjcchouston.org
Great Tappers from the Golden Age of Hollywood: Fred Astaire, Gene Kelly, and Ann Miller
Houston, TX – Join us for a virtual lecture and video presentation with Debra Dickinson on Sunday, December 6 at 4:00 PM from the comfort of your home. The Golden Age of Hollywood was the era of extraordinary tap dancing. Suave Fred Astaire, athletic Gene Kelly and rapid-fire Ann Miller were among the pantheon of stars that made tap an audience favorite. This lecture will explore the work and lives of these famous stars, complete with videos of their exciting performances.
Dickinson teaches the Opera Workshop classes at Shepherd School and classes in the History of Musical Theater in the Theater department and the School of Continuing Studies of Rice. As a dancer, she appeared as Queen Guinevere in "Camelot," opposite both Richard Burton and Richard Harris. "We are very excited to have Ms. Dickinson return to J with her lecture/video presentation" Great Tappers from the Golden Age of Hollywood ," stated Joyce Wilkenfeld, Dance Committee Chairwoman.
Dance community outreach, audience expansion and professional artistic development are continuing goals of Dance at the J. Dance concerts take place in the Kaplan Theatre, I W Marks Theatre Center, The Gerald Rauch Cultural and Performing Arts Wing at the Evelyn Rubenstein JCC. To purchase tickets online visit https://www.erjcchouston.org/arts/dance-at-the-j/ or call 713.551 7217. Find us on Facebook, Instagram and Twitter.
Dance at the J is funded in part by a grant from the City of Houston through the Houston Arts Alliance, RBC Wealth Management, a grant from Texas Commission on the Arts, a grant from Dance Source Houston and with support of the Consulate General of Israel to the Southwest
Visit www.erjcchouston.org for more information about our programs and services. Find us on Facebook, Instagram and Twitter.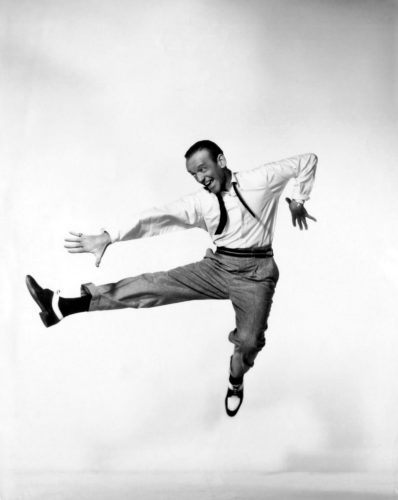 Evelyn Rubenstein JCC Houston is a non-profit organization that provides quality programs for all members of the family including infants, school-aged children, teens, adults and seniors. Evelyn Rubenstein JCC provides more than $450,000 in scholarship aid to area families in need thanks to the generous support received, in part, from the Jewish Federation of Greater Houston and the United Way.
###