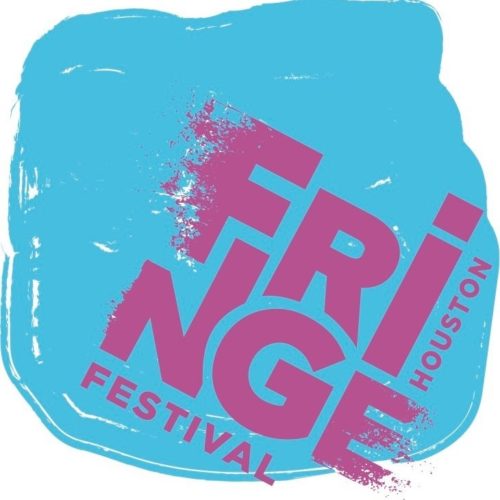 FOR IMMEDIATE RELEASE
Houston Fringe Festival Shakes Up 13th Season with Virtual Format
Audience members will hear from artists directly as the free, online festival allows for performance premieres and panels.
HOUSTON (October 26, 2020) – Houston Fringe Festival, a program of the Pilot Dance Project, a 501(c)3 non-profit arts organization with the mission to empower and transform communities through innovative dance, theater and visual arts, will celebrate its 13th season virtually this year. With acts ranging from contemporary dance, spoken-word, speculative storytelling, to music and performance art, this year's festival is embracing an online format by incorporating panels after each performance premiere and giving audiences the ability to stream the program for free.
Running from November 2 to November 8, 2020, Houston Fringe Festival will offer nightly 7 p.m. performance and panels from Monday, November 2 to Thursday, November 5, with two performances a day offered at 3 p.m. and 7 p.m. on Friday, November 6 through Sunday, November 8. Audience members will be able to stream the performances and panels via Zoom or Facebook Live. The performances will also be available for viewing online after their premiere dates for those who cannot tune-in for the live-streams.
Known for its line-up of cutting edge performances, this year's festival will be no different. Showcased works include "Moonbird" by Ashley Horn, a contemporary dance piece depicting a journey through the part of night where you are not quite awake and not quite asleep. Lídice Núñez of ALAS Dance Company, a former guest choreographer with the Mexico City Ballet Company, will be double-billed to showcase her pieces "I Will Be Your Mirror" and "Bird Women," which has been performed at dance festivals in over 8 countries. Aurum Son, a trio consisting of James Murphy, Adam Nicholas Carman and Sonia Flores, will perform a set of five songs. Flores, an upright bassist and vocalist from Houston, is known for her free jazz and experimental expression. The headline of the festival will be Dallas-based group Tejas Dance, who perform in the traditional Indian dance style called Bharatanatyam.
Those interested in viewing the performances and artist panels can go to www.houstonfringefestival.org or visit the Houston Fringe Festival Facebook page to see the event line up. Zoom and Facebook Live links to each evening will be added nearer to the performance dates.
To learn more about Houston Fringe Festival's 2020 Season, contact Lauren Miller at laurenbm929@gmail.com, (713) 263-4108 or visit @HoustonFringeFestival on Facebook or Instagram.
ABOUT HOUSTON FRINGE FESTIVAL
The Houston Fringe Festival is celebrating its 13th season of bringing cutting-edge performances across dance, music, theater, visual arts, performance arts and more to audiences. Typically held at the MATCH Theater in Houston, TX, the festival annually hosts critically-acclaimed and world-premiere pieces on its stage. A program of Pilot Dance Program, a 501(c)3 non-profit arts organization, the festival and its host organization are guided by Director, Choreographer and Dancer, Adam Castaneda.
###
Performance Descriptions
November 2, 2020 7 p.m.
Alas Dance Company
Artistic Director and Choreographer: Lídice Núñez
Assistant Artistic Director: Jessica Figueroa
"Bird Women," Lídice Núñez, Choreographer
This choreography is inspired by the paintings of the Cuban artist Zaida del Río. "Bird Women" or "Mujeres Pájaro" was registered in the Book of Honor of the Gran Teatro de la Habana. It has also been performed at dance festivals in more than 8 countries around the world.
Dancers: Mary Catherine McReynolds and Mia Pham
Music: Olafur Arnalds; Pietro Mascagni
Lighting design and masks making: Edgar Guajardo
"I will be your mirror"
Choreographer: Lídice Núñez
Dancers: Tobaric Atkins-Montana and Derek Nicholson
Music: Chopin-Nocturne No.20 in C-Sharp Minor Op.Posth
Lighting Design: Edgar Guajardo
November 3, 2020 7 p.m.
"Unwanted Wants II," Brittani Broussard, Performance Artist
Description: This piece depicts how the artist carries positive and negative feelings and emotions on her body. The feelings are represented by using signs labeled with the emotion and various weighted objects painted with the color and meaning it corresponds with.
Cast list and design list: Brittani Broussard
November 4, 2020 7 p.m.
"Mischievous Tendrils," Brittany Bass, Choreographer
Description: Mischievous Tendrils originally premiered as a duet in 2014. The continuation and expansion of the duet premiered in 2016. The inception of Mischievous Tendrils came from a romanticization of gypsies. After digging a little deeper into what sparked an interest in this idea, the artist was inclined to explore a world where the movement created was frenetic, mysterious, sensual and powerful.
Performers: Marcela Acosta, Brittany Bass, Maci Bass, Somya Gupta, Priscilla Lozano, Gaby Luna, Brianna McCray, Noemi Salazar, Angelica Villa
November 5, 2020 7 p.m. : This evening consists of three works by Pilot Dance Program affiliated artists.
"Moonbird," Ashley Horn: Choreographer, Costumer, Set Designer
Description: A journey through the part of night where you are not quite awake and not quite asleep. The gap between and convergence of day and night.
Dancers: Adam Castañeda, Rebekah Chappell, Lindsay Courtner, Jennifer Hart Salter, Ke'Ron Wilson, Lori Yuill
"Still Life," Lori Yuill, Choreographer
Description: Still Life attempts to show a heat map of a "day in the life" of 3 individuals, Adam Castaneda, Lindsay Cortner, and Nicole McNeil. What happens inside while we appear still to the outside world? What happens when we are forced to slow down? It was an experiment in remote rehearsing and an effort to connect to each other while existing in different spaces.
Performers: Adam Castaneda, Lindsay Cortner, Nicole McNeil
Set: Ceci Norman, Lighting Design: Edgar Guajardo
"Thoughts Had on the Waterway," Adam Castaneda, Choreographer
Description: "Thoughts Had on the Waterway" is excerpted from a larger work that was made and performed specifically for the Woodlands Waterway in September 2020. Inspired by newfound love, the anxiety of new beginnings, and a perpetual state of pushing through the year 2020, 'Thoughts Had on The Waterway' is about maintaining a sense of connection with the people that matter to us most, even if we all find ourselves six feet separated from the nearest person.
Performers: Nicola Bennett, Adam Castaneda, and Tory Pierce
November 6, 2020 3 p.m.
Relative Dissonance is a collective of like-minded musicians and composers. The goal with Relative Dissonance is to create, share, and present new concepts. For this evening, they will perform a 15-minute piece titled "Farewell" with members Thomas Helton on upright bass, Danielle Reich on vocals, Aaron Bielish on viola, Danny Kamins on bass clarinet and Hsin-Jung Tsai on piano.
Thomas Helton will also be performing "Solo for Double Bass."
November 6, 2020 7 p.m.
Tejas Dance
"the WOMAN next door"
Description: Who are these Goddesses, role models and warriors; confined to temples, history books and epics? Do they have to be placed on an unreachable pedestal? Do we not encounter a Shakti, Kannaki, Amba or Draupadi amidst us? Do we not see the superpower innate in every woman, waiting to be unleashed? Come explore these analogous characters through this unique Bharatanatyam production by Bhuvana Venkatraman and Chintan Patel.
Concept, Choreography and Performance: Bhuvana Venkatraman & Chintan Patel
Videography: Craig S.Cherry
Lighting design: Bart McGeehon
Costume: Hayagriva Silks and Aiyelu
November 7, 2020 3 p.m.
"I AM," Edgar Guajardo
A spoken-word piece exploring the self-understanding of what being a Latino in America is.
Aurum Son, a trio consisting of James Murphy, Wilmer Gomez, and Sonia Flores, will perform a set of five songs. Flores, an upright bassist and vocalist from Houston, is known for her free jazz and experimental expression.
November 7, 2020 7 p.m.
Storytelling on the Fringe: An Evening of Speculative Work
November 8, 2020 3 p.m.
"Dignity in Death: Jezebel Excerpt," Loren Holmes, Choreographer; Stormie Jones, Dancer
Description: This piece explores an infamous woman of the Bible, Jezebel. It is my interpretation of the final moments before her malicious death. She is constantly brought up throughout history as an evil woman. The writers of her story would have you believe she was just someone who committed treacherous acts and got the punishment she deserved. When in reality, she was a woman who wanted to be heard, be able to practice her own religion and embrace her sensuality. Did she make some bad decisions? Absolutely. Did she deserve forgiveness like so many of her male counterparts who may have done crimes more atrocious than hers? Yes, she did. In this piece, Jezebel is alone in her room faced with the reality of her imminent death. We get to see her embrace her true self and eventually come to terms that she won't be forgiven. Dignity in Death is a piece that not only speaks to Jezebel's story but so many like her who are condemned daily for being themselves or having different ways of living or approaching life. It is a reminder that not much has changed, especially when it comes to equality and fairness between men and women.
November 8, 2020 7 p.m.
Anything Goes at P.E.T. Theater
This live showcase will include individual performers at the P.E.T. Theater for an outdoors, socially-distanced and ticketed event. The event will also be live-streamed for those watching from home. The artist line-up, ticketing and additional information will be released online prior to the event.