April 17, 2019
Dance Source Houston's artist in residence, Kalpana Subbarao, announced today a collaboration that brings to audiences in Houston a celebratory experience of diverse cultures through a mix of Kathak (Indian classical dance form) and Flamenco (Spanish dance form).
Kalpana Subbarao (Kathak dancer) and her team of accomplished Houston artists (Abhishek Balakrishnan – Carnatic violin, Jason Zinn – Tabla, Shyama Mishra – Hindustani vocal and Padhant, Edith Niño  – Flamenco dancer, Irma La Paloma – Cante, Jeremías García – Guitar) will present a collaborative duet of Kathak and Flamenco during Program B of Dance Source Houston's Barnstorm Dance Fest, on Thursday, June 20 and Saturday, June 22 hosted at Midtown Arts & Theater Center Houston (MATCH).
This team brings together decades of passion and collective artistic experience to showcase two diverse art forms that share common roots through history.  
The Kathak-Flamenco presentation explores the commonalities in the music and dance of the genres with a fusion of expressive melodies from both art forms.  Both styles have a powerful, percussive background, which is brought to the fore as an audio-visual celebration in a variety of rhythms.
"This work has allowed each one of us to grow artistically and learn from each other many aspects of our cultures and art forms.  We are excited to share this joy with our audience," says Subbarao.
Kathak-Flamenco will be presented alongside 5 other works on Program B and will serve as the culmination of Subbarao's season-long residency through Dance Source Houston. An extended version of the work will be presented on September 21 at the Kaplan Theatre, ERJCC.
About the artists
Jeremías García

, currently serves as the Associate Artistic Director of the Houston Classical Guitar Festival and Competition and as the Director of Guitar Studies at San Jacinto College.  In 2009, he co-founded Solero Flamenco; Houston's premier flamenco performance company with Irma La Paloma and the two co-founded and directed the Houston Spanish and Flamenco Festival (2011-2016). As a soloist and composer, he performed with the Fort Bend Symphony, Brazosport Symphony, and Helena Symphony in Montana. He has also recorded two CD's, García y Reyna's, Baile del Sol and Café Khytaro's, Distancia. Jeremías has performed in numerous festivals as a soloist as well as a collaborator with many top flamenco artists.
Irma La Paloma

, of Spanish descent from Havana, Cuba, began her flamenco journey under the direction of Spain's María Asela Bermúdez. She delivers a varied repertoire of flamenco, traditional and contemporary Spanish songs and original works. Irma is the vocalist and Co-Director of Solero Flamenco.  Irma is CoFounder/Director of the Houston Spanish and Flamenco Festival in collaboration with the Consulate General of Spain, and San Jacinto College with funding awarded by the National Endowment for the Arts. In 2011 she was awarded Woman of the Year in the Arts by Sucesos Newspaper and Solo Mujeres Magazine. She performs weekly with Solero Flamenco and in the City of Houston's program, Harmony in the Air.
Flamenco dancer

Edith Niño

was inclined to the arts at an early age and began her training at Voces Blancas de Elisa Soteldo, Academia de Ballet Fanny Montiel and at the Conservatorio de Música, Venezuela, under the direction of María Dolores García. Following her move to Houston, she studied flamenco at the University of Houston with Antonia Perlacia and performed in Antonia's companies Aires Flamenco and Soleá Dance. Since 2009, Edith performs professionally as a lead dancer of the Houston based performing group, Solero Flamenco. As a dedicated dancer and choreographer, Edith constantly seeks to expand her artistic repertoire and training through Master Classes and private lessons.
Abhishek Balakrishnan

is a Carnatic (South Indian classical) violinist under the guidance of violin-vocal virtuoso Delhi Sri P. Sunder Rajan. Abhishek regularly performs around the USA and India as a violin accompanist and soloist. He has received the Lalgudi Jayaraman Award from Sri Krishna Gana Sabha, India and has recently performed in Cambridge University, England. Abhishek had his initial training under various gurus including Sri Vittal Ramamurthy and Smt. Rajarajeshwary Bhat as well as Sri Mahesh K. Iyer and Kalaimamani Smt. Usha Rajagopalan. He currently lives in Houston, TX, and is involved in performing, organizing, and teaching music.
Jason Zinn

is a disciple of Pandit Shantilal Shah, and has been playing the Tabla since 2007. As a student of Hindustani Classical Music, he learned in the traditional Guru Shishya Parampara, living directly with his Guru for 9 years. Jason regularly performs as an accompanist for Kathak dance, vocal, and instrumental concerts throughout Texas. Most notably, he performed in the play Bhopal in 2014, and has performed with the Sangeet Millennium Ensemble in Dallas, TX.
Shyama Mishra

, a high school teacher by profession, is also a versatile singer covering genres ranging from Rabindrasangeet (songs of Tagore) and Indian classical to Western. Shyama has been formally training in Hindustani classical, and Rabindra Sangeet since she was 4 and is a graduate in both courses.  She has released 2 albums since 2014, both on songs of Tagore. Besides her degrees in music Shyama has masters degrees in English and in Communication and teaches 11th grade English in Katy ISD.
Kalpana Subbarao

is an artist with experience in two Indian classical dance forms, Kathak and Bharatanatyam.  She studied Bharatanatyam in a traditional setting in India. She was the recipient of a 3-year scholarship from the Sangeet Nritya Academy and a 1

st

rank holder of the Senior and Vidwat (Proficiency) exams. Currently, she practices Kathak under the guidance of Pt. Sontosh Maharaj. She has performed in USA, India and Malaysia.  She was the lead choreographer for Kathak in Silambam Houston Dance Company's production, Kāvya : Poetry in Motion staged at Miller Outdoor Theater. She has a Master's degree in Computer Science from UH and has previously worked as a software engineer.
This project is funded in part by Dance Source Houston's residency and the City of Houston through Houston Arts Alliance.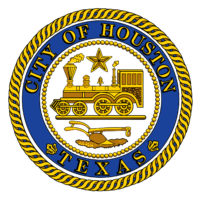 Contact:
Kalpana Subbarao

Mollie Haven Miller

Executive Director

Dance Source Houston
713.224.3262 (o)

281.384.1036 (c)