Dance Source Houston Artist in Residence Uwazi  Zamani
Presents
"In Memory of When I Cared" at Barnstorm Dance Fest- Program C
June 21st and June 23rd
MATCH- Midtown Arts Center and Theatre
Performance Artist Uwazi Zamani combines slam poetry, visual art, and dance to deliver his artfully unapologetic work "In Memory of When I Cared". This new work will be presented on Program C of Dance Source Houston's Barnstorm Dance Fest as the culmination of a season-long residency program.
Zamani's autobiographical work explores the microcosms of being a same gender loving black man navigating through childhood trauma, love, and survival. The piece offers an honest, gritty and in-depth retrospective of Zamani's life and utilizes his own poetry and journal entries to intentionally address concurrent themes that affect same gender loving communities of color. The work will feature the artwork of Houston painter/muralist Mark Arceneaux.
Uwazi will present "In Memory of When I Cared" on June 21 and 23 at MATCH. Tickets are available at matchouston.org.
Artist Bios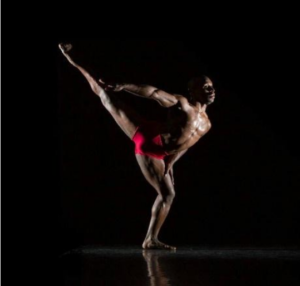 Uwazi Zamani is a celebrated performance artist who uses poetry, theatre, dance, and visual art to  and illustrates the complexities of being a Black same gender loving man by effectively exploring topics of race, religion, sexuality, and politics. It is through this that he can create a pallet of work vested in truth, healing, and transparency.
Uwazi means openness in Swahili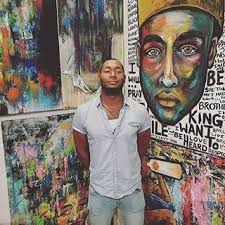 Mark Arceneaux is a Houston based artist who uses visual art to illustrate the deepest and most intimate parts of his life.  With an immense "fear of dying a nobody", he uses his art to inspire people to ascend to the best version of themselves and to remain steadfast in their dreams and endeavors.
"I am pain, I am hope, I am love, I am art" – Amantra that Arceneaux repeats when he creates.