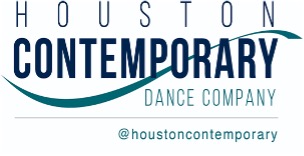 FOR IMMEDIATE RELEASE
Contact: Marlana Doyle, (713) 804-6646 ext 3, marlana@houstoncontemporary.org
---
APRIL 29TH, 2023
7:30PM PERFORMANCE
RESERVED TICKETS: $25-$50
HOBBY CENTER FOR THE PERFORMING ARTS
800 BAGBY STREET
HOUSTON, TX 77008
(713)-804-6646
Houston, TX – Houston Contemporary Dance Company's primary focus is to provide Houstonians with opportunities to view world class contemporary concert dance and engage with the artists involved, including dancers, choreographers and designers. Coincide will present 2 World Premieres by Alexander Anderson and Yoshito Sakuraba. We will also present works from Choreographers Eoghan Dillon, Andrea Dawn Shelley and a film from Hope Stone Dance.
Coincide is sponsored in part by the City of Houston through the Houston Arts Alliance, Texas Commission on the Arts, Dance Source Houston and Larry Keigwin. This event is being performed at the Hobby Center for the Performing Arts, sponsored by Houston Area Lexus Dealers and United Airlines.
Read more about the Guest Choreographers below:
Alexander Anderson is a South Florida native where here attended the Alexander W. Dreyfoos School of the Arts, Class of 2010. Upon high school he continued his training at The Juilliard School where he received his Bachelor of Fine Arts Degree in Dance in 2014. While at Juilliard, he performed works by Nacho Duato, William Forsythe, Pina Baush and Jiri Kylian among others. As a choreographer, his creations were selected for " "Choreographic honors" and featured on the Peter Jay Sharp Theater from 2010 – 2014. Alexander is a 2012 recipient of the Dizzy Feet Foundation Scholarship Award and a 2013 recipient of the
Princess Grace Foundation Scholarship Award. Upon graduation, Alexander began his professional career dancing for Nederlands Dans Theater 2. In 2017, he joined as a company artist with Nederlands Dans Theater 1. In October 2019, he was mentioned in Dance Europe Magazine by Critic's Choice for 'Outstanding Performance by a Male Dancer' for his performance in Crystal Pite's "Solo Echo". Alexander was an Artist Associate with Gibney Company from 2020-2022. In his last year with the company, he became an inaugural Choreographic Fellow as part of Gibney Company in 2022 and was provided resources to premiere a brand new work for the company's "Gibney Fellow" program. Alexander was recently commissioned as a choreographer for institutions/companies such as, Earl Mosley's Diversity of Dance, Peridance (Youth Ensemble), Ballet Austin II, Houston Contemporary Dance Company, American Ballet Theatre (JKO School), Ailey BFA Fordham (Benefit Concert 2023) as well as SF Dance Works. He is also currently a faculty member with Ailey Fordham BFA (Professional Division), Peridance and ABT JKO School.
Eoghan Dillon was born in Ireland and grew up in Ottawa, Canada, where he started his dance training. In 2012 he received a full scholarship to study at the Ailey School in New York City, where he worked under Milton Meyers, Francesca Harper, and many other acclaimed professionals. After joining Parsons Dance in 2014, Eoghan went on to become a Rehearsal Director and eventually the company's Artistic Associate in 2020. Working directly with David Parsons, Dillon performed and helped maintain works by esteemed artists like: Robert Battle, Kate Skarpetowska, Trey McIntyre, Ephrat Asherie, Chanel Da Silva, and many others. He has toured, taught, and choreographed all over the United States and Europe, and has been commissioned to create for Parsons Dance, METDance, and Dark Circles Contemporary Dance Company, Ballet Memphis, The Institute of Contemporary Dance. Most recently, he was selected as a Finalist for the Capezio A.C.E Awards. Eoghan's dancing has been featured in such international publications as Metro Roma, The New York Times, Ottawa Life Magazine, The Tyrone Times in Ireland, and most notably was featured in The Gap's "Dress Normal " Campaign. Alongside his teaching positions at the Flow40 Touring Dance Convention and Steps on Broadway NYC, Eoghan continues his mission of spreading inclusive dance to the world with his company Red Rhino Dance.
Yoshito Sakuraba is the founding artistic director of Abarukas and an award-winning choreographer. Originally from Japan, Yoshito began his career in New York City and has expanded to presenting work in Germany, Poland, Italy, Spain, Israel, Mexico, and nationally across the U.S. including Joyce Theater, BAM Fisher, Jazz at Lincoln Center, Jacob's Pillow, Kaatsbaan, and McCallum Theater (Palm Desert Choreography Festival). He has received the Best Choreography Award at FINI Dance Festival in Italy, the Audience Award at Masdanza International Contemporary Dance Festival in Spain, and he's a winner of NW Dance Project's Pretty Creatives and Whim W'Him's Shindig. In addition to his company repertory, he's been commissioned by numerous companies including Bayerisches Staatsballett (Munich), DAF (Rome), Lamondance (Vancouver), Louisville Ballet, Ballet Arkansas, Ballet Des Moines II, Litvak Dance, Levy Dance, Pony Box Dance Theater, Modas Dance, Kit Modus, Nimbus Dance, Peridance Contemporary Dance Company, and Graham II. He seeks to inspire young artists in their artistic expression and has been invited to create works and teach at institutions such as Joffrey Ballet School, Alvin Ailey/Fordham University, University of North Carolina School of the Arts, Peabody at Johns Hopkins University, Marymount Manhattan College, Barnard College, DLNY, MOVE l NYC and Steps on Broadway Conservatory. Most recently he was commissioned by the Rozsa Center for the Performing Arts in Michigan.
Andrea Dawn Shelley born in Miami, Florida, received her classical ballet training predominately from Magdalena Maury and Magda G. Auñon. She studied dance at the University of South Florida under Gretchen Ward Warren and holds a Bachelor of Arts degree in Dance Education from Florida International University. Andrea began her professional career with Southern Ballet Theatre as a member of the corps
de ballet and has since danced as a principal artist with Maximum Dance Company, Miami Contemporary Dance Company, Dominic Walsh Dance Theater, State Street Ballet and iMEE performing throughout Americas and Europe. She is the Co-Founding Director of iMEE Dance Company, est. 2009. As a choreographer, Shelley has created original works commissioned by professional dance companies and festivals such as: iMEE, Ballet Florida, Miami Contemporary Dance Company, Dominic Walsh Dance Theater, State Street Ballet, O Dance, Ad Deum Dance Company, The Dance Gallery Festival / Level UP, palcoscenico danza, METdance, Island Moving Co., the black box INTERNATIONAL FESTIVAL THEATRE & DANCE, Festival Ballet Providence, Bellingham Repertory Dance, 16th Annual Mid-Atlantic Choreographic Showcase, Houston Contemporary Dance Company and Vitacca Ballet. Her choreographic works have been presented throughout the United States, Mexico and Europe: including California, Florida, Texas, New York, Rhode Island, Massachusetts, Washington, Virginia, Italy, Bulgaria and Mexico City. Currently, Ms. Shelley serves as the Resident Artist Program Director and Faculty at Vitacca Vocational School for Dance in Houston, TX and is Ballet Faculty at Institute for Contemporary Dance in Houston, TX. Additionally, Shelley is in her first season with Vitacca Ballet as the company's Rehearsal Director and in her second season with Houston Contemporary Dance Company as Ballet Mistress and Rehearsal Assistant to the Director.
Hope Stone Dance is celebrating 25 years of powerful, joyful, and profoundly human performances in Houston's artistic community. Jane Weiner, Artistic Director of Hope Stone Dance, creates dance/theater performances of strong, technical ensemble work with "effortless partnering" and "gorgeous, big-hearted movement." Her work has been performed throughout the country to critical acclaim.
ABOUT HOUSTON CONTEMPORARY DANCE COMPANY:
Houston Contemporary aims to lead and innovate performing arts in Houston by drawing upon the director's long tradition of inclusiveness and diversity within all facets of the organization. HCDC sets itself apart by employing high caliber performing and choreographic artists from across the country. In setting high technical and artistic standards, HCDC is currently the only contemporary repertory company to provide Houston audiences with opportunities to view works created by some of America's most exciting dancemakers that speak to and are representative of the full spectrum of Houston's diverse populace, while supporting talented Texas based artists as well.
Marlana Doyle, Founding Artistic and Executive Director, Marlana is originally from Massachusetts and graduated from Point Park University in 2001 with a BA in Dance. Marlana is the former Artistic Director of Met Dance, where she held various positions for seventeen years. Under her direction, Marlana's vision and leadership catapulted the company to new levels of excellence and growth while holding tightly to the company's long tradition of diversity and versatility in its dancers, choreographers, collaborators, and content. Marlana is the President & CEO of the Institute of Contemporary Dance which houses Houston Contemporary professional concert dance company and HC2, a youth training company. Marlana is a member of Dance Source Houston, International Association of Blacks in Dance and Dance USA, spending 2009-2012 as an emerging leader at Dance USA. She was awarded the Dance USA Leadership Mentee Fellowship for the institute of training in 2012 and was a mentor for the same program in 2019. She served for three years as a Dance USA Board of Trustee member and served as the Artistic Director Council Chair. Marlana has also served in collaboration with the Houston Arts Alliance, Fresh Arts, Dance Source Houston and is also a part of the SPA's Educational Committee. As a performer, Marlana has danced and generated roles in a range of works by renowned choreographers and artists. Marlana is also a guest teacher and an award-winning choreographer for her many students in Houston and throughout the United States. She has choreographed for the City of Houston, Levi's and Walmart, Mercury Ensemble, Apollo Chamber Players,
Houston Chamber Choir, Houston Symphony, TUTS, University of Houston, Sam Houston State University, Lamar University and University of St. Thomas.
Who: Houston Contemporary Dance Company
What: Coincide
When: April 29th, 2023 at 7:30PM
Where: Hobby Center for the Performing Arts
*Tickets are on sale: https://www.thehobbycenter.org/events/coincide/
Why: To be an innovative non-profit repertory dance company transforming how Houston experiences dance as an art form that moves, unites, and inspires.
Contact: Marlana Doyle (Founder & Artistic Director) marlana@houstoncontemporary.org
This event is being performed at the Hobby Center for the Performing Arts, sponsored by Houston Area Lexus Dealers and United Airlines.