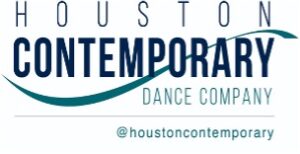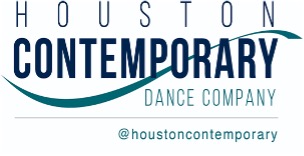 FOR IMMEDIATE RELEASE
Contact: Marlana Doyle, (713) 804-6646 ext 3, marlana@houstoncontemporary.org
HOUSTON CONTEMPORARY DANCE COMPANY Presents
SEASON KICKOFF FUNDRAISER

OCTOBER 1ST, 2022
7-10PM 21+
$40 INCLUDES FOOD/ DRINK AND PERFORMANCE
INSTITUTE OF CONTEMPORARY DANCE
1302 HOUSTON AVE SUITE #300 HOUSTON, TX 77007
The Board of Directors would like to invite you to attend our Season Kickoff Fundraiser at the Institute of Contemporary Dance on October 1st, 2022 from 7-10PM. This event will bring our community together to help fundraise for Houston Contemporary Dance Company's 4th Season of presenting world class contemporary dance in Houston, TX! Mingle, drink, eat and view a mini performance by Houston Contemporary Dance Company and Say Girl Say. Your $40 ticket includes drinks, food and fun raffles! This event is 21+.
ABOUT HOUSTON CONTEMPORARY
Houston Contemporary aims to lead and innovate performing arts in Houston by drawing upon the director's long tradition of inclusiveness and diversity within all facets of the organization. HCDC sets itself apart by employing high caliber performing and choreographic artists from across the country. In setting high technical and artistic standards, HCDC is currently the only contemporary repertory company to provide Houston audiences with opportunities to view works created by some of America's most exciting dancemakers that speak to and are representative of the full spectrum of Houston's diverse populace, while supporting talented Texas based artists as well.
Marlana Doyle, is originally from Massachusetts and graduated from Point Park University in 2001 with a BA in Dance. Marlana is the former Artistic Director of Met Dance, where she held various positions for seventeen years. Under her direction, Marlana's vision and leadership catapulted the company to new levels of excellence and growth while holding tightly to the company's long tradition of diversity and versatility in its dancers, choreographers, collaborators, and content. Marlana is the President & CEO of the Institute of Contemporary Dance which houses Houston Contemporary professional concert dance company and HC2, a youth training company. Marlana is a member of Dance Source Houston, International Association of Blacks in Dance and Dance USA, spending 2009-2012 as an emerging leader at Dance USA. She was awarded the Dance USA Leadership Mentee Fellowship for the institute of training in 2012 and was a mentor for the same program in 2019. She served for three years as a Dance USA Board of Trustee member and served as the Artistic Director Council Chair. Marlana has also served in collaboration with the Houston Arts Alliance, Fresh Arts, Dance Source Houston and is also a part of the SPA's Educational Committee. As a performer, Marlana has danced and generated roles in a range of works by renowned choreographers and artists. Marlana is also a guest teacher and an award-winning choreographer for her many students in Houston and throughout the United States. She has choreographed for the City of Houston, Levi's and Walmart, Mercury Ensemble, Apollo Chamber Players, Houston Chamber Choir, Houston Symphony, TUTS, University of Houston, Sam Houston State University, Lamar University and University of St. Thomas.
For more information about Houston Contemporary Dance Company see here:
Dance Source Houston Review: https://thedancedish.org/houston-contemporary-dance-company-lets-their-hair-down/
Houston Chronicle Article:
https://www.houstonchronicle.com/entertainment/arts-theater/article/Former-METdance-artistic-director-lau nches-14902641.php?utm_campaign=CMS+Sharing+Tools+%28Premium%29&utm_source=facebook.com& utm_medium=referral& clid=IwAR3I_QFA3PpJ0qixiuPx5e7fasYPObJ9F_E6uom_zhM6lq79GPPbLHGC5Q s
Houstonia Article:
https://www.houstoniamag.com/articles/2019/10/25/marlana-doyle-metdance-houston-contemporary-dance -company
Houston Contemporary YouTube Channel: https://www.youtube.com/watch?time_continue=4&v=l_Sj952NI7g&feature=emb_logo