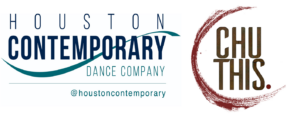 FOR IMMEDIATE RELEASE
Contact: Marlana Doyle, (713) 804-6646 ext 3, marlana@houstoncontemporary.org
LIMINAL TRACES
OCTOBER 22 AND 23RD, 2022
7:00PM AND 3:00PM PERFORMANCE
$35 TICKETS AND DISCOUNTS FOR ASIA SOCIETY MEMBERS
ASIA SOCIETY TEXAS CENTER, 1370 SOUTHMORE BLVD HOUSTON, TX 77004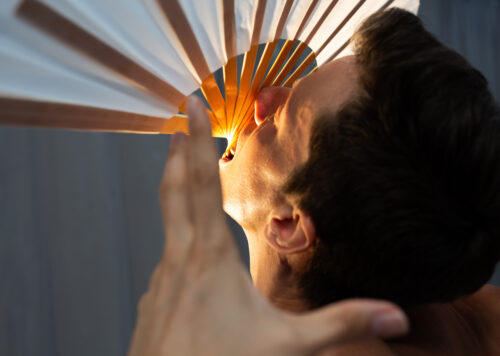 chuthis. and Houston Contemporary Dance Company are thrilled to present two evenings of dance by choreographer Peter Chu at Asia Society Texas. Liminal Traces merges two companies with a mission to connect, support, and celebrate our movement roots while experiencing change. The performance comprises three works by Chu: Tracing Rhythms, 4yous, and (in)formed. The first piece is a collaboration among the movement artists from both companies, while the second and third pieces are danced by HCDC and chuthis., respectively. The three pieces integrate partnering exchanges and thought-provoking imagery that honor lineage, movement, and community.
"Chu … has found countless ways for both parts of the performer-audience equation to play their part in a most enjoyable and ultimately transfixing way." — Hedy Weiss, Chicago Sun Times
LIMINAL TRACES is sponsored in part by the City of Houston through the Houston Arts Alliance, Sarah and Remington Tonar and the Berthelot Foundation.
Performing Arts and Culture programs at Asia Society Texas are presented by Syamal and Susmita Poddar. Major support comes from Nancy C. Allen, Chinhui Juhn and Eddie Allen, the City of Houston through Houston Arts Alliance, Houston Endowment, and The Brown Foundation Inc. Generous funding also provided by AARP, The Anchorage Foundation of Texas, The Clayton Fund, The Cullen Trust for the Performing Arts, and the Wortham Foundation. Additional support provided by the Texas Commission on the Arts, National Endowment for the Arts, United Airlines, and through contributions from the Friends of Asia Society, a dedicated group of individuals and organizations committed to bringing exceptional programming and exhibitions to Asia Society Texas.
Performing Arts and Culture Presenting Sponsors; Syamal and Susmita Poddar
Program Sponsors
HAA Houston Arts Alliance
NEA National Endowment for the Arts
Texas Commission on the Arts
ABOUT HOUSTON CONTEMPORARY
Houston Contemporary aims to lead and innovate performing arts in Houston by drawing upon the director's long tradition of inclusiveness and diversity within all facets of the organization. HCDC sets itself apart by employing high caliber performing and choreographic artists from across the country. In setting high technical and artistic standards, HCDC is currently the only contemporary repertory company to provide Houston audiences with opportunities to view works created by some of America's most exciting dancemakers that speak to and are representative of the full spectrum of Houston's diverse populace, while supporting talented Texas based artists as well.
Marlana Doyle, is originally from Massachusetts and graduated from Point Park University in 2001 with a BA in Dance. Marlana is the former Artistic Director of Met Dance, where she held various positions for seventeen years. Under her direction, Marlana's vision and leadership catapulted the company to new levels of excellence and growth while holding tightly to the company's long tradition of diversity and versatility in its dancers, choreographers, collaborators, and content. Marlana is the President & CEO of the Institute of Contemporary Dance which houses Houston Contemporary professional concert dance company and HC2, a youth training company. Marlana is a member of Dance Source Houston, International Association of Blacks in Dance and Dance USA, spending 2009-2012 as an emerging leader at Dance USA. She was awarded the Dance USA Leadership Mentee Fellowship for the institute of training in 2012 and was a mentor for the same program in 2019. She served for three years as a Dance USA Board of Trustee member and served as the Artistic Director Council Chair. Marlana has also served in collaboration with the Houston Arts Alliance, Fresh Arts, Dance Source Houston and is also a part of the SPA's Educational Committee. As a performer, Marlana has danced and generated roles in a range of works by renowned choreographers and artists. Marlana is also a guest teacher and an award-winning choreographer for her many students in Houston and throughout the United States. She has choreographed for the City of Houston, Levi's and Walmart, Mercury Ensemble, Apollo Chamber Players, Houston Chamber Choir, Houston Symphony, TUTS, University of Houston, Sam Houston State University, Lamar University and University of St. Thomas.
ABOUT CHUTHIS
chuthis. is a non-for-profit project-based dance company that showcases the work of Artistic Director and Choreographer Peter Chu and his renowned collaborators. chuthis. creates experiential dance works that honor the past but advance the art form from established artistic practices to enriching, imaginative, and physically & aesthetically elevated levels. chuthis. commits to promote diversity, equity, and inclusion in our communities with a calm yet firm intention. chuthis. continuously strives to expand its community by offering specialized movement education programs and virtual experiences. These programs foster technical/artistic development and explore mind/body familiarity, aiming to ignite an adventurous side of dance. chuthis. unceasingly strives to expand its audience.
Peter Chu, Choreographer: Born in the Bronx, NY, & raised in Cocoa Beach, Florida, Peter began his training as a competitive gymnast, later nurturing his artistry at Dussich Dance Studio. Upon graduation from The Juilliard School, he performed with BJM Danse, EZdanza, Aszure Barton & Artists, Kidd Pivot, & in Celine Dion's Vegas spectacular, A New Day. Peter can be seen as the lead in Christina Perri's Jar of Hearts music video. In 2008, Peter formed a Las Vegas project based dance company, chuthis., which showcases the work of Chu & his collaborators. chuthis. also provides movement education programs which foster technical & artistic development. Chu has been an honored recipient of choreographic awards & commissions, including the Hector Zaraspe Prize, A.C.E. Capezio Award, & Hubbard Street Dance International Commission Project. He was also named a Blodgett Distinguished Artist by Harvard University for 2018. Additionally, Chu has served as the Rehearsal Director for Nederlands Dans Theater 2, and as a Guest Rehearsal Director for NDT1. Chu has created works for Hubbard Street Dance Chicago, Charlotte Ballet, Gibney Dance Company, Orlando Ballet Theatre, Giordano Dance Chicago, SYTYCD, New Dialect, SALT Contemporary Dance, HSPro, & The Juilliard School, among others. Recently, Chu choreographed Cirque du Soleil's Vitori in 2019, and MUV in 2022, and created for A.R.T.'s Arboretum Experience in Cambridge, MA. This season, Chu created an evening length work for Staatstheater Augsburg, Germany, and premiered creations for Paul Taylor Dance Company, GroundWorks Dance Theater, and his own company, chuthis.
ABOUT ASIA SOCIETY TEXAS
Asia Society Texas believes in the strength and beauty of diverse perspectives and people. As an educational institution, we advance cultural exchange by celebrating the vibrant diversity of Asia, inspiring empathy, and fostering a better understanding of our interconnected world. Spanning the fields of arts, business, culture, education, and policy, our programming is rooted in the educational and cultural development of our community — trusting in the power of art, dialogue, and ideas to combat bias and build a more inclusive society.