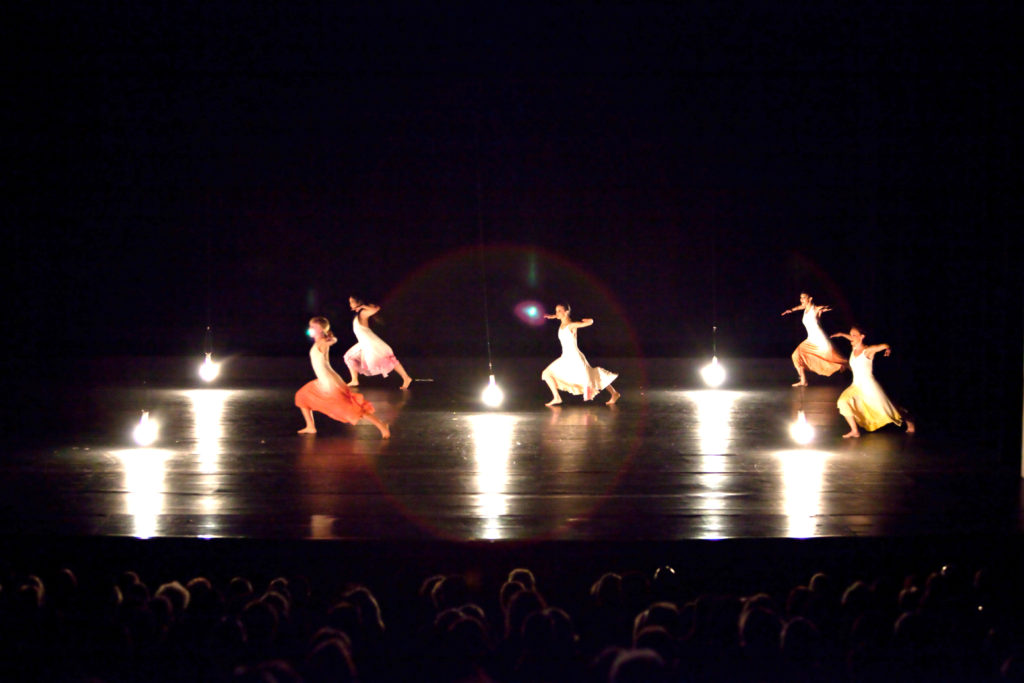 Inspired to move: Celebrating Latin artists through dance
21st season at METdance continues with "United in Dance!"
Friday, April 7 at the Cullen Theatre in the Wortham Center
HOUSTON – March 22, 2017 – METdance will celebrate works created and inspired by Latin artists with "United in Dance," the newest installment in the company's 21st season.   
The program is slated for 8 p.m. on Friday, April 7 at the Cullen Theatre at the Wortham Center, 501 Texas Ave. in Houston.  
"United in Dance!" will feature a world premiere by Mario Alberto Zambrano, a METdance original commission by Princess Grace Award recipient Rosie Herrera and reprisals of two audience favorites, "The Broken Column" by Andrea Dawn Shelley and "Cinco Sin Nombre" by Paola Alejandra Georgudis.
The program is presented in partnership with the Institute of Hispanic Culture.
"This concert will showcase some of the most talked about choreographers working today," METdance artistic director Marlana Doyle said. "This performance will illuminate the stage with unique narratives and compelling imagery."
Zambrano is not only an award-winning dancer and choreographer — but also an acclaimed novelist. He won the Princess Grace Award and has been awarded fellowships from MacDowell Colony, Yaddo and the National Endowment for the Arts, as well as Hawthornden Castle in Scotland. He serves as a lecturer in the theater, dance and media at Harvard University.
He explained that his piece is inspired by the idea of self-expression, especially paintings by Mexican artists and in particular one work by Frida Kahlo called "My Dress Hangs There."
"The piece celebrates the idea of returning, which also echoes the celebration of self, of embodying one's identity," Zambrano said. "Naturally, the work is in conversation with the artists that inspired it, but it's also about the celebration of movement and music."
Herrera is a Miami-based dancer, choreographer and artistic director of Rosie Herrera Dance Theater. She is a 2010 MANCC choreographic fellow and a 2011 Miami Dance Fellow. In 2013, she was awarded a Princess Grace Choreographic Fellowship for her work with Ballet Hispanico entitled "Show.Girl." 
Her METdance original commission, "Opening Number," will be premiering. She said the inspiration for the piece's title came recently.
"There are so many themes within the work of opening up to each other, intimacy, surrender and entrances," she said. "It just made a a lot of sense."
Shelley serves as principal artist and co-founding director of iMEE Dance Company and has won numerous awards for her work, including a finalist spot in the 15th Annual Choreography Festival and a grant from the Rhode Island State Council on the Arts.
Her piece, "The Broken Column," is in part inspired by the Frida Kahlo self-portrait of the same name. "The painting served as one of the guiding lights for the work," Shelley said. "The work celebrates Frida Kahlo and her artwork that was a potent mixture of personal history, Mexican cultural tradition, political commitment and self-conscious myth making."
Her intent was to portray an interpretation of what Frida Kahlo's ideal love might have been for herself and husband Diego Rivera.
"The work chooses not to concentrate on her physical battles — but on her emotional torment caused by a tumultuous marriage and the consequences as well as excitement of extramarital affairs, passion and lustful hearts," Shelley said.
A native of Santiago, Chile, Georgudis has been studying dance since she was 7 years old and is a founding member of Dominic Walsh Dance Theater. She currently serves as part of the faculty of the dance department of the University Uniacc and works with Santiago City Ballet.
Her work, "Cinco Sin Nombre," was created with lighting designer Jeremy Choate.
"The lighting design, the dancers and the choreography have to work together for it to have a smooth run," Georgudis said. "The dancers had to be open to interacting with electrical elements on stage."
She said the piece portrays the beauty of women cooperating in community – and becoming more accountable, vulnerable and reliable during the process of learning to work together.
"Cinco Sin Nombre means 'five without name,'" Georgudis said. "I have learned that it does not really matter where we come from or what our name, culture or social status are. In the time we must come together, we become one. It makes us stronger in togetherness, without labels."
METdance's 21st anniversary season focuses on the diversity of the organization, as the nonprofit continues its work inspiring and educating audiences through its unique blend of contemporary concert dance performances and community outreach.  
"We are committed to presenting works that speak to every audience member," Doyle said. "METdance is proud to be a leader in diversity and vitality of arts content. Our 21st season will highlight that."
Founded in 1995, METdance pursues a mission to educate and revitalize a passion for dance through world-class instruction and performance.
The company's home base, the METdance Center, now serves as Houston's second-largest dance training space, offering comprehensive training in multiple disciplines to students of all experience levels, ages 3 and up. 
For more information about the concert, call 713-522-6375, email info@metdance.org or visit http://www.discoverygreen.com/1273650.
For more information about METdance and the upcoming 21st season, visit www.metdance.org.
###
About METdance
Founded in 1995, METdance strives to educate and revitalize a passion for dance through formal instruction and performance. With professional and youth dance companies, as well as a strong community outreach program, METdance is a leader in the vitality and diversity of Houston's dance community. The METdance company has traveled across the U.S. to perform works by influential and talented choreographers. Helmed by founder and Executive Director Michelle Smith and Artistic Director Marlana Doyle, the company is the sister organization to the METdance Center, which opened the doors to a newly renovated facility in May 2013 in Houston's Midtown district. For more information, visit www.metdance.org.