Media Contact:
Lindsay Peyton, Cadence Enterprise
281-636-1361
Lindsay@cadenceenterprise.com
 Kick off June with some sizzling hot dance
21st season at METdance concludes with "Sizzling Summer Dance"
Friday, June 2 at the Miller Outdoor Theatre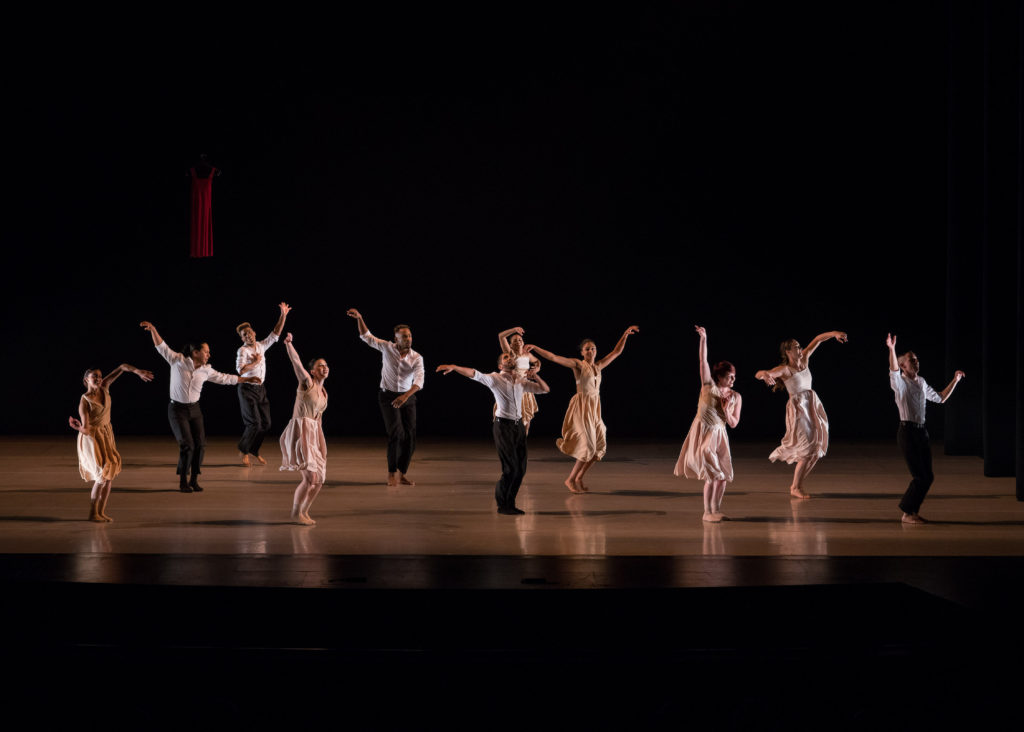 HOUSTON – May 23, 2017 – METdance is embracing the summer heat – and preparing a sizzling hot performance for the last show of its 21st season.
"Sizzling Summer Dance" is slated for 8:30 p.m. to 10:30 p.m. on Friday, June 2 at the Miller Outdoor Theatre, 6000 Hermann Park Dr. in Houston. Seats can be reserved with a $20 donation at www.metdance.org/support/.
The concert will feature world premieres by New York choreographer Emily Schoen and Hattie Haggard, winner of the METdance 2017 Emerging Choreographer commission award, as well as two works by Andrea Dawn Shelley and Mario Zambrano. The evening will also include performances by the MET too youth company.
METdance's 21st season, "United in Dance," focused on the diversity of the organization — as the nonprofit continues to inspire and educate audiences through its unique blend of contemporary dance performances and community outreach programs.
"Our Sizzling Summer Dance will include a variety of pieces that showcase the diverse cultural backgrounds, movement styles and inspirations of this season's choreographers," METdance artistic director Marlana Doyle said. "We are committed to presenting works that speak to every audience member, and we're proud to be a leader in diversity and vitality of art content."
Schoen is the founder, artistic director and choreographer of Schoen Movement Company in New York. She was the recipient of the Gibney Dance boo-koo grant for emerging artists, a finalist for the Houston METdance Emerging Choreographer residency and choreographer-in-residence at Marymount Manhattan College for the (M)mix. She has set original works on Salve Regina University, Glendale Community College, Long Island Dance Projects, Skidmore College and the Hartt School.
The world premiere of her piece, "the grounding place," will also be her Houston choreographic debut. Schoen said the title refers to places of comfort and peace.
"The piece explores both the positivity of such spaces and how they can hold us back from exploring the unfamiliar and uncomfortable, where personal growth is most possible," she said.
Haggard is a former dancer and choreographer with Thodos Dance Chicago. She studied at SMU, the San Francisco Conservatory of Dance, Complexions, the Bolshoi Academy and ImpulzTans in Vienna and has performed work by Joost Vrouenraets, Mel Tomlinson, Antony Tudor and Joshua L. Peugh.
Her world premiere piece is titled "Are you cading me?" and explores the potential frustrations of playing arcade games.
"I have always enjoyed creating fun dances," she said. "It's important to me that my audience knows that dance can include familiar concepts. Some of my favorite pieces I've created have been about control freaks in the kitchen, cowboys frying bacon in the nude and this piece about arcade games."
Founded in 1995, METdance pursues a mission to educate and revitalize a passion for dance through world-class instruction and performance.
The company's home base, the METdance Center, now serves as Houston's second-largest dance training space, offering comprehensive training in multiple disciplines to students of all experience levels, ages 3 and up.
For more information about the concert, call 713-522-6375, email info@metdance.org or visit http://milleroutdoortheatre.com/events/928/.
For more information about METdance and the upcoming 21st season, visit www.metdance.org.
###
About METdance
Founded in 1995, METdance strives to educate and revitalize a passion for dance through formal instruction and performance. With professional and youth dance companies, as well as a strong community outreach program, METdance is a leader in the vitality and diversity of Houston's dance community. The METdance company has traveled across the U.S. to perform works by influential and talented choreographers. Helmed by founder and Executive Director Michelle Smith and Artistic Director Marlana Doyle, the company is the sister organization to the METdance Center, which opened the doors to a newly renovated facility in May 2013 in Houston's Midtown district. For more information, visit www.metdance.org.