Contact:
Mollie Haven Miller
Executive Director
Dance Source Houston
713.224.3262
mollie@dancesourcehouston.org
HOUSTON, TX October 17, 2020 – Dance Source Houston's Mind The Gap series will return to Midtown Arts & Theater Center Houston (MATCH) on November 30, 2021, at 7:30pm. The showcase-style performance will feature a full program of works by local dancemakers. Participating artists include Adam Castañeda, Roberta Paixao Cortes, Nicola DeVries, Rivkah French, Brian Lawson, Amanda Monteith, Adele Nickel, Isabella Vik, Heather vonReichbauer, and Alexis Zanety.
The last Mind The Gap performance to take place in person at MATCH was held in February 2020 and was followed by two virtual programs in Fall 2020, which featured solo works streamed live from choreographers' home spaces. Dance Source Houston is thrilled to return to the theater and safely provide opportunities for dancemakers to share their work with audiences. To make this possible masks will be required for audience members while in the lobby and theater spaces. 
Tickets options for both in-person and livestream attendance will be available at matchouston.org beginning in early November. Audience members will be asked to select a ticket price from a pay-what-you-can sliding scale, starting at $15, with all choreographers receiving a percentage of total ticket sales. 
Whether from the seats of Matchbox 2 or from your home, join us for the return of the Mind The Gap series!
Choreographer Bios
Adam Castañeda is a dancer, choreographer, and arts administrator living in Houston, Texas. He is the Executive and Artistic Director of the Pilot Dance Project, a non-profit arts organization with the mission of transforming and empowering communities through innovative dance, theater, and visual art. His programming has been funded by the Mid-America Arts Alliance, City of Houston through the Houston Arts Alliance, Houston Endowment, Texas Commission on the Arts, EmcArts, the Morales Foundation, HoustonFirst, the Midtown Management District, Bunnies on the Bayou, and Dance Source Houston. As a company member of the Pilot Dance Project, he has performed in evening-length and repertory work by Ashley Horn, jhon r. stronks, Jennifer Mabus, Jaime Frugé-Walne, Heather VonReichbauer, Lori Yuill, Orlando Hunter (Brooklyn, New York), Erica Gionfriddo (Austin, TX), Jose Zamora (Mission, TX), Jennifer Salter, and Ty Lewis. In 2018, he was a graduate of the second class of Houston's Artist Inc. program, and was one of 15 dance presenters selected from a national pool of applicants to participate in the Jacob's Pillow National Dance Presenters Forum. He was chosen as one of Dance Source Houston's 2018-2019 Artists-in-Residence, has recently led The Pilot Dance Project through EmceArts' New Pathways program, served on the National Endowment for the Arts dance panel, and awarded a 2020 Support for Artists and Creative Individuals from the City of Houston through the Houston Arts Alliance. When not dancing with his own company, he often appears onstage with Suchu Dance/Jennifer Wood. Outside of dance, Adam holds an MA in British and American literature from the University of Houston, and is a full-time faculty member of Houston Community College's English department. For more information, visit www.pilotdanceproject.org.
---
Roberta Paixao Cortes is a Brazilian contemporary dancer, choreographer, ballet instructor, and yoga instructor. She is also the co-founder and co-director of Group Acorde, a Houston based nonprofit arts organization that presents improvisational music and contemporary dance collaborations. www.groupacorde.org
---
Nicola DeVries, a North Houston-based choreographer and performer, studied modern dance at Texas State University, where she graduated with a Bachelor of Fine Arts in 2008. Nicola largely credits her aesthetic to Erick Hawkins technique, Laban Movement Analysis and exploration in improvisation. While at university, she received several scholarships, including the Orchesis Dance Scholarship and the Joan Hays Achievement in Choreography Award. She was a member of Orchesis Dance Company and Merge Dance Company, both based in Austin, TX. Upon returning to her hometown, Nicola co-founded Ascend Dance Collective in 2014 and continues to act as Executive & Artistic Director for the company. She also has created project-based dance works alongside some of Houston's most acclaimed choreographers and has performed for Pilot Dance Project and Suchi Dance. Nicola's work has been featured in Dance Source Houston's Mind the Gap, Best of the Fringe Festival, Austin's 10-Minute Max, and community events, such as ArtFeel and The Woodlands Art Festival. She is an educator of dance/creative movement at PAC Dance Studio and hopes to continue her mission of bringing the arts to broader audiences both locally and within the Houston community.
---
Rivkah French is an award-winning queer dance choreographer and community leader based in Houston, Texas. French embodies freedom in movement by breaking dance, gender and societal norms–merging multiple dance styles, powerful themes, and innovative technologies. Rivkah engages audiences and participants in a journey of transformational discovery and expression through both performance and social practice events.
Throughout their twenty-five year career, French has created over 30 full-length dance and multimedia performances, founded and directed the non-profit dance theatre FrenetiCore, built and managed the organization's black box theatrical venue, founded and produced the Houston Fringe Festival, and taught movement arts to at-risk children and adults, as well as homeless and incarcerated teens. Rivkah is currently focused on developing both spaces and experiences that foster healing and empowerment through self-expression for the LGBTQ+ community; expanding the field of Queer Dance Theory, and creating new movement techniques that fuse global dance styles with contemporary Western dance. French's career exemplifies their endless belief in the power of art on individuals and society at large.
---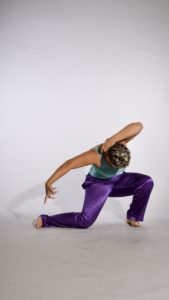 Originally from upstate New York, Amanda Monteith is a dancer, choreographer, and artist based in Houston, Texas. She holds a BFA in Dance from Arizona State University where she developed multiple works both for film and live performance shown on platforms associated with said university and otherwise. Her dancing has been featured in several productions including Her Brown Body is Glory, a show for Arizona choreographer Hannah Victoria Thomas, Heather Waldon's work 18:30, and Arizona State University's 2020 Fall Forward festival.  Alongside concert stage work, Amanda has also worked as a performer for rapper Fetty Wap as well as a master class assistant in Las Vegas for Aliya Janell. She has trained internationally in multiple disciplines, most recently in Israel under the direction of Kibbutz Contemporary Dance Company. Amanda has trained in multiple avenues of performance and genres of dance, including contemporary, modern, hip hop, heels, and various diasporic forms, also dabbling in film and photography. Her short film "Reclaimed," was presented in the 2020 Los Angeles Lift Off Film Festival, and since, she has been working with dancing for the camera in her set of short films which premiered in Spring 2021, "SonderLust." She held an Arts Administration and Marketing internship with Gallim Dance in the Spring of 2021, working on streamlining their internal affairs and learning about the inner workings of a professional company. Additionally, Amanda has presented work recently in danceTactic's First Annual Quick Festival and Houston show, UpTurn, presented by Mary Catherine McReynolds, Jessica Figueroa, and Mia Pham. Amanda's work explores relationship dynamics between herself and others, using complex themes and her own nostalgia to conjure honesty and vulnerability in her performance.
---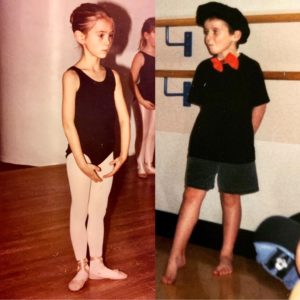 Together, Adele Nickel and Brian Lawson teach, practice, and make dances. Both studied at professional ballet schools only to have careers in NYC as modern dancers with Liz Gerring and Mark Morris respectively. They met while pursuing their MFAs at the University of Washington where they investigated questions about the wisdom and ethics of teaching ballet technique in 2020. These questions have led to an artistic collaboration in which they search for answers via dancemaking. They are interested in investigating the liminal space between the worlds of concert dance and academia, where they explore embodied practice as a means and locus of knowledge. Currently Nickel serves as a visiting assistant professor at Sam Houston State University, while Lawson teaches at Cornish College of the Arts in Seattle.
---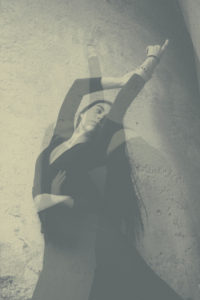 Isabella Vik is a former classical ballet dancer turned performance artist focusing on body and movement experimentation. With over 15+ years of training and experience in ballet, modern/contemporary and performing. Growing up, she often found herself enjoying the physical and mental challenges of ballet, but felt herself conforming to traditional ideas of dance and limiting her creativity. Now Isabella has taken the tools provided from ballet and uses them in her own unique forms of artistic expression. She focuses primarily on structured improvisation, incorporating props and blending multiple disciplines to create her pieces. As a developing artist and choreographer, Isabella's style of dance can be described as movement experimentation. Her inspiration stems from artists such as Martha Graham, Marco Geocke, Pina Bausch and William Forsythe to name a few. Other inspirations beyond choreographers and dancers come from Dada, Absurdism and performance artists such as Marina Abravomic and Ron Athey. Isabella uses her experiences with anxiety, anger, joy and other emotions to guide her back to the bodies jerk reactions or movement responses to those said emotions to build her pieces.
---
Heather vonReichbauer is a choreographer, educator, and Artistic Director of Bones and Memory Dance. Her work has been presented at Barnstorm Dance Fest, Mind the Gap, 254 Dance- Fest, Houston Fringe Festival, Houston Choreographers x6, American Dance Festival's Acts to Follow, and Greensboro Fringe Festival. Heather finds inspiration in the creepy and macabre aspects of the world, creating work that is accessible, theatrical, and injected with a little humor. She is a former Dance Source Houston Artist in Residence and was featured in Voyage Houston's Thought Provoker series and Pin Lim's video series Dancing in the City. Heather has served on the dance faculties of Houston Community College, Greensboro College, Catawba College, and The University of North Carolina at Greensboro and was the Dance Director at Rice University and Louisburg College. She received her MFA in Choreography from The University of North Carolina at Greensboro and her BA in Dance from Coker University. Heather recently completed her Introductory Teacher Training with David Leventhal of the Mark Morris Dance for PD© program.
---
Alexis Zanety is a contemporary teacher and choreographer, and former first soloist for Cuba's national Contemporary Dance Company. He graduated in 1989 from Escuela Profesional de Instructores de Arte in Villa Clara, Cuba and began his artistic career right after. As a First soloist (1995-2002), he worked under the direction of Eduardo Rivero Walker, Narciso Medina, Lídice Nuñez, Jan Linkens amongst other choreographers. He toured extensively around the world visiting Holland, Italy, France, Germany, Italy, Portugal, Puerto Rico, Aruba and Martinique. In 2002 he relocated to Mexico where he was invited by Teatro Degollado in Guadalajara to choreograph. He then performed the principal role of "Don Jose" in Carmen by choreographer Adriana Quinto and was also invited to portray the leading role in the musical Besame Mucho (2003) produced by OCESA. 
Alexis combines the information he has learned from Afro-Cuban, neoclassical, classical ballet, and Caribbean rhythms and enjoys exploring movement to Son Cubano and Cuban Rumba in his own technique called Dibujo Circular de Movimento (Circular Drawing Movement). 
In 2015 He was commissioned by Compañía Nacional de Danza de Cuba to choreograph Retorno (2015) and in 2016 by Centro Morelense de las Artes in Mexico to choregraph Sombras y Destinos en Imágenes en Desequilibrio.
Alexis relocated permanently to Houston, Texas early in 2017. Since then he has been teaching independently in several cities in the US and has provided master classes at Cornish College of the Arts, University of Washington, University of Houston, and participated at the 2018 and 2019 International Association of Blacks in Dance Congress as guest teacher. Since January 2019 he has been teaching and choreographing at Feijoo Ballet School in Texas. Twice his choreographic work has gone to the finals at the Youth American Grand Prix, winning  3rd place in 2021.
---