Dance Source Houston (DSH) will host the 25th edition of its Mind The Gap series on Tuesday, August 1at Midtown Arts & Theater Center Houston (MATCH), kicking off the organization's 19th season with an evening of original danceworks by local choreographers. The program includes a number of newcomers to the showcase-style performance program and also welcomes back a few past performers.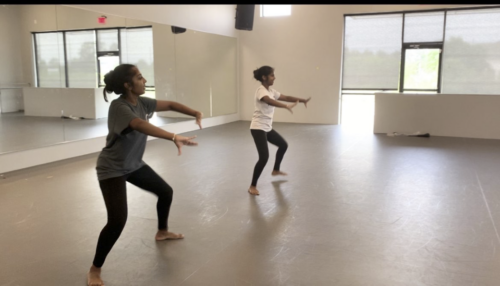 Ama Udugamasooriya will present "Classical Rhythms of Sri Lankan Heritage," a group work that combines Kandyan dancing and traditional drums, representing the culture of her Sri Lankan heritage. Having trained extensively in both Kandyan dance and the classical Indian dance style Kuchipudi, Ama is currently a member of Texas A&M University's Indian dance group, TAMU Sahithya. While this is Udugamasooriya's choreographic Mind The Gap debut, she's been on previous programs as a performer in works by Saliya Ilankoon's SalaRu Sri Lankan Cultural Organization. About her sharing her work Ama said, "My desire in presenting a Sri Lankan musical act is to show a form of traditional Kandyan dance and drums that embraces my heritage and roots from Sri Lanka. Although most of the performers were not born in Sri Lanka or live there, we think it is very important to have a connection with our culture through music and dance."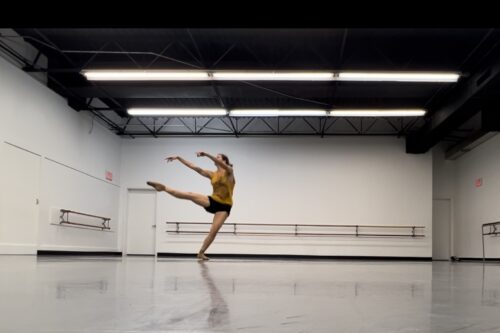 Local performer and choreographer Violet Moon's newest work, entitled "The Risk," is a solo exploring what is needed to persist in the face of uncertainty, change, and hurt. Moon explains that "the impetus for this work was choosing to be brave and honest in the consuming presence of uncertainty, unknown, and unfamiliar. I took/am taking a chance to really live despite because and alongside of— for me, that's The Risk." The intimate piece was a next step for Moon artistically. "Creatively speaking, I wanted to challenge myself to choreograph a longer piece, and Mind The Gap offers artists like myself a supportive outlet to present curiosities, passions, and explorations to audiences," said Moon. This will mark Violet's second Mind The Gap choreographic appearance, having previously presented "Giving While Needing" on the Mind The Gap XXIII program in February of this year.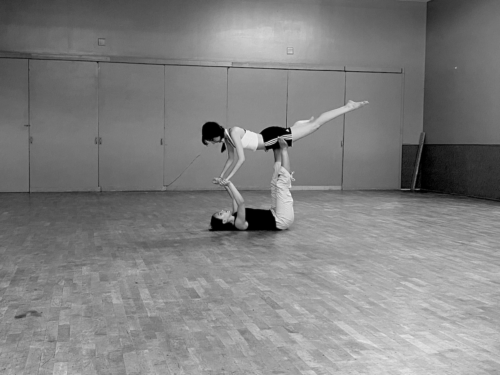 Mind The Gap first-timer Dannielle Shaw's "Head Hung Heavy" is a collaboratively developed quartet that "explores an undertone of death and how it is a common denominator shared by the general public, but holds each individual back in a different way." "The dancers each explore how they themselves are held back and weighed down, and what it means for them as individuals and members of a group." Shaw is a choreographer, performer, filmmaker, and visual artist, who will soon graduate from Sam Houston State University, where she has created multiple dance on film and stage works. Dannielle shared, "I've been wanting to choreograph and present stage work more, as in the past I've done more films than stage pieces, and Mind the Gap seemed like a perfect opportunity to create for and play with different ideas. I feel that choreography to me exists in a separate world than performing and that I haven't quite delved into it yet."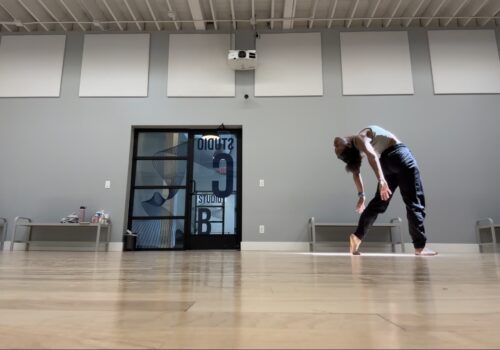 While this will mark recent Stephen F. Austin University's Dance and Theatre programs graduate Joy Crissmon's first Mind The Gap appearance, she is no stranger to Dance Source Houston programs, having recently served as the organization's spring intern and Barnstorm Dance Fest 2023 stage manager. Connecting those experiences to her future work in the field, Joy shared, "After working closely with Dance Source Houston in the spring, I've seen that programs like Barnstorm and Mind The Gap provide a platform for artists to experiment and find who they are as creators. I felt that Mind The Gap would be the perfect place to present myself and work as a new artist in Houston." Crissmon's centers transition with her new solo work, "Threshing is a work in progress," specifically the post-graduation period that she's currently navigating. "This work circles the transition period between different stages of life and the hard moments that shape us into who we are," said Joy. "The piece is heavily influenced by the biblical symbolism of threshing, as well as the shedding process of snakes."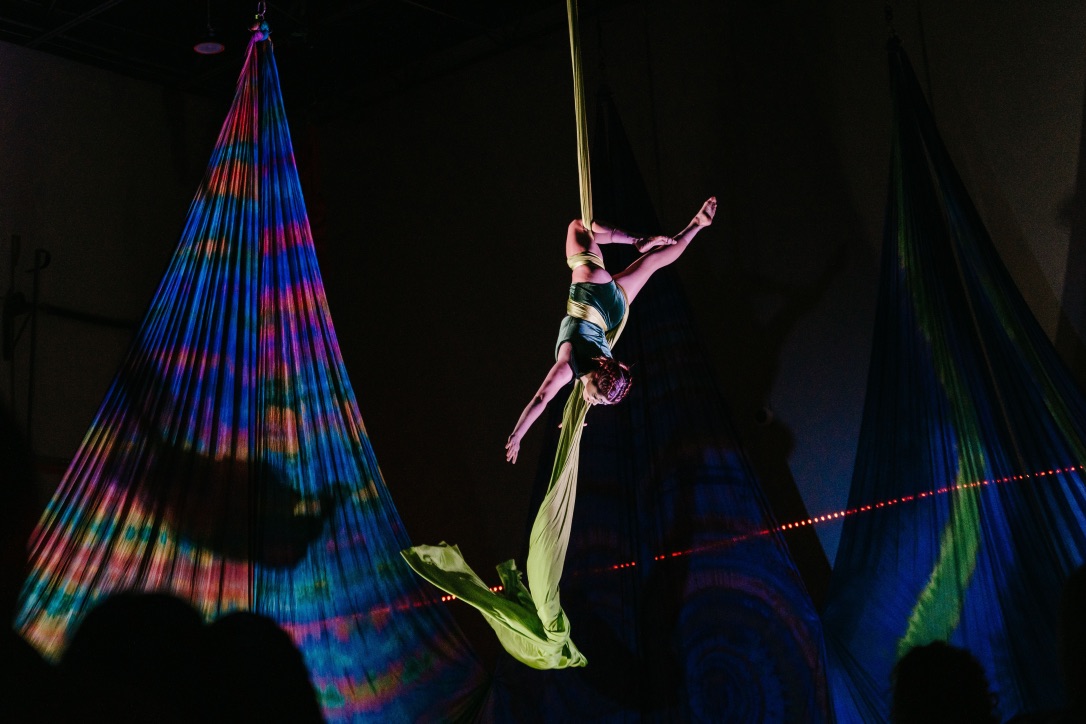 Aerial dance returns to Mind The Gap thanks to Marina Miller's solo "Trigon," a solo that takes traditional dance into the air. Miller enjoys melding the two forms, sharing "I have always found dance props inspiring because they challenge my creativity and open so many possibilities. Dancing in the air on a moving stage challenges me to explore working with gravity and how that enhances my choreography." A graduate of the Sam Houston State University Dance Department and the aerial certification program at Dragon Fly Aerials Center in Colorado, Marina's practice is deeply rooted in both modern and aerial dance, also teaching at Cai Circus and Birons Youth Sports Center in addition to her performance and choreographic work. This will be Miller's first Mind The Gap program as both a performer and choreographer.
Join Dance Source Houston for Mind The Gap XXV on Tuesday, August 1 at 7:30pm, either in person at MATCH or via livestream. Ticket sales from each Mind The Gap program are shared between the dancemakers and tickets are available on a sliding scale range at matchouston.org.