Contact: Andy Noble
Co-Artistic Director, NobleMotion Dance
Tel: 832-627-9664
E-mail: andy@noblemotiondance.com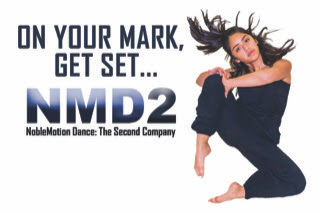 HOUSTON, TEXAS – April 27, 2018 – NobleMotion Dance proudly announces the inaugural performance of their pre-professional company in On Your Mark, Get Set… NMD2 at The MATCH, May 27th at 7:00 PM. NMD2, comprised of nine dynamic young dancers, premieres a new work by the Nobles as well as original choreography by guest artists Jesus Acosta, Laura Harrell, Joshua Manculich, and Travis Prokop. The first company also makes a guest appearance as they showcase a teaser from NMD's upcoming fall show Vortex. It's a delightful and thought-provoking evening that percolates the senses.For lighter fare, The Nobles get a little funky in their new work The Party Line. Dancers' don party hats as they let the groove take control. Fun, quirky, and little bit theatrical, The Party Line shows the Nobles penchant for physicality. In Josh Manculich's Gloria, the dancers go retro 80's and out comes the teased hair and attitude. A fun homage to the decade, the work reminds us that typical problems associated with teenage romance don't always change over time.On a more serious note, Laura Harrell's touching If Your Locks Could Talk uses hair as the choreographic impetus to examine identity and the aging process. "It is pretty challenging for the dancers," states Andy Noble, "the dancers have to perform complex partnering while also braiding each other's hair." Jesus Acosta's sumptuously stirringFree at Last explores the various stages of grieving and how different people handle loss. And Travis Prokop's new work, Deal, uses playing cards and sweeping movement to show a community's ability to overcome extraordinary challenges. The work was inspired by Hurricane Harvey.Nestled in and amongst these pre-professional dances will be excerpts from NMD's new work Suite Nostalgia. Performances by Brittany Deveau, Seth McPhail, La'Rodney Freeman, Allie Durbin, and Joshua DeAlba will highlight the evening.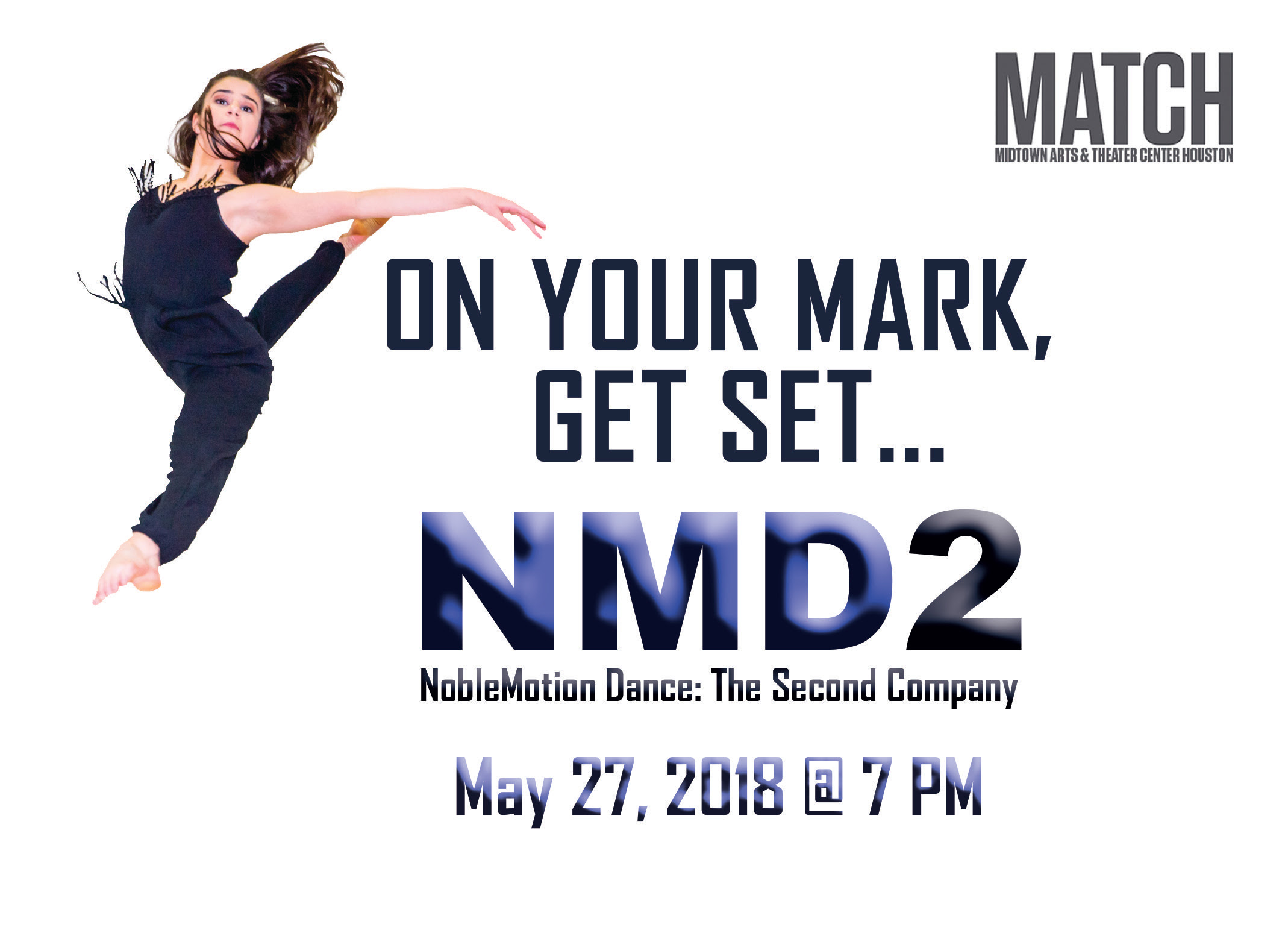 DETAILS
On Your Mark, Get Set… NMD2
MATCH – Midtown Arts and Theater Center Houston
May 27th @ 7:00pm
FOR HIGH RESOLUTION IMAGES
Contact: Andy Noble
andy@noblemotiondance.com
832-627-9664
Tickets: $12 Regular Admission, $8 Student.