For years, her life was one of royalty and power. She ruled 16th-century Mughal India, assuming great authority in a strictly male-dominated empire.
She was born as Mehrunnisa, the daughter of a Persian refugee, but at 34, she became Empress Noor Jahan, the twentieth and final wife of Emperor Jahangir, who trusted and loved her immensely. Theirs was a love story for the ages – the subject of legends.
Following his death, however, her world was never the same. Banished by her stepson, she led a comfortable, yet confined life with her daughter in Lahore, where she died in 1645. Noor Jahan, meaning "Light of the World," was one of the most influential women of her era; nevertheless, she often faced defiance from those around her.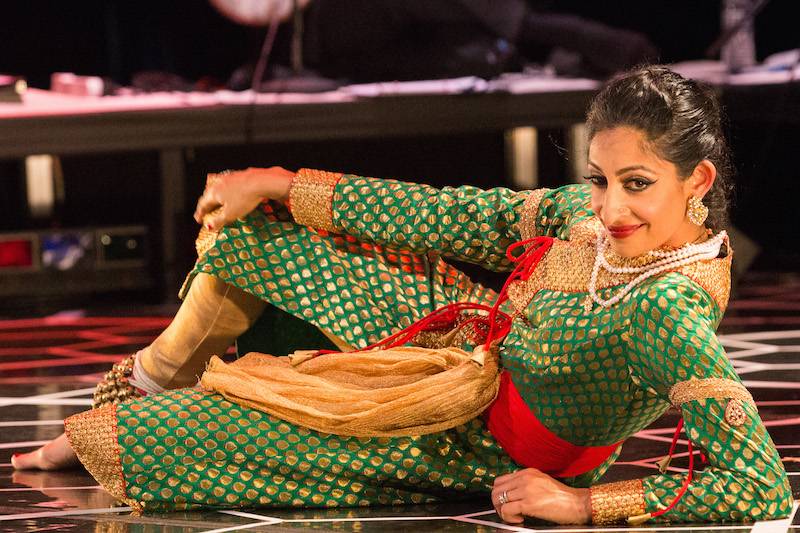 She was an empress, but her life was no fairytale, not even in death. In fact, the mausoleum that housed her tomb was desecrated under Sikh rule, stripped of its marble – a sign of great disrespect.
Now, acclaimed kathak artist Farah Yasmeen Shaikh wants to give her the recognition she deserves, honoring her life in "The Forgotten Empress," a full-length, multi-media work combining South Asian classical dance with live music, theater and visual art. The production on April 20-21 is presented by the Asia Society Texas Center and EnActe Arts and will feature the intricate the intricate movements of the choreographer and the work of her collaborators, director Matthew Spangler and musical director Salar Nader.  
Supported by the New England Foundation for the Arts, the piece premiered last November in Lahore, after which Shaikh toured across Pakistan, where her parents lived following the partition, and around California, where she is currently based in the San Francisco Bay Area.
As the sole dancer in the show, Shaikh takes on about 10 different roles, both male and female, slipping in and out of various costumes or simply changing her spatial orientation on the stage to mark a shift in character. The story is told against a visual backdrop of projected images that depict actual, historical scenes and detail the lavish lifestyle of the Mughal courts. A local Houston actress will serve as the narrator, providing context while Shaikh performs kathak, one of the eight classical dance forms of South Asia.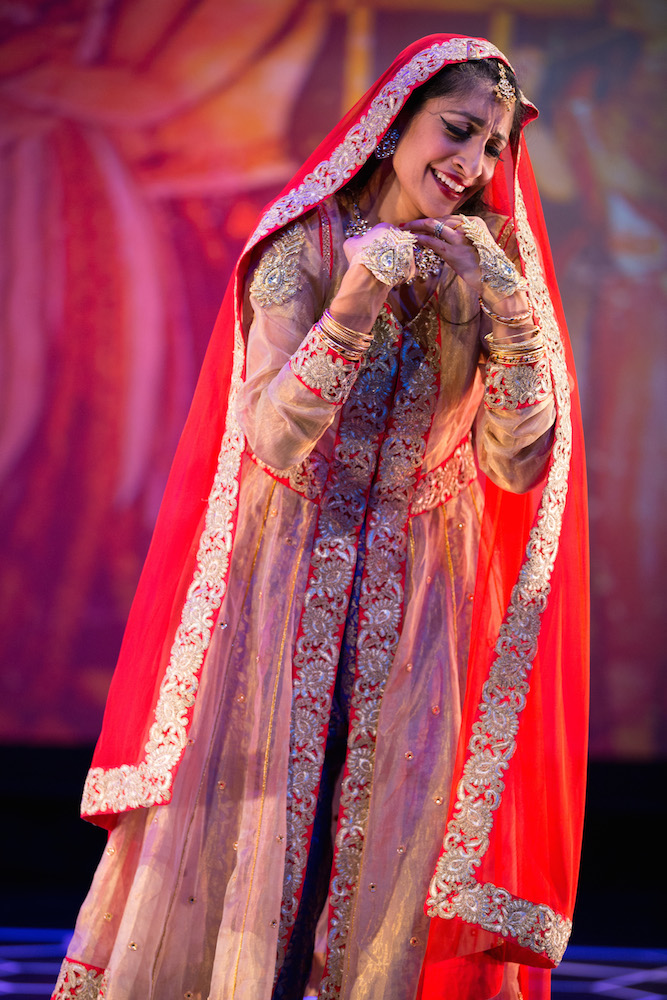 Derived from the Sanskrit word katha meaning "story," the style of movement was a mainstay of court entertainment, used to bring ancient scriptures and epics to life. Its presentation involves constant interplay between the dancers, who perform barefoot with bells around their ankles, and the live musicians, whose rhythmic, sophisticated sounds adhere to the etiquette of Mughal royalty.
"There is so much depth in this one form, and I wanted to be able to explore that to its fullest," Shaikh said. "We use expression. We use hand gestures. We use the sounds of our feet."
Born in Salinas, California, Shaikh began training in Western forms of dance, such as ballet and jazz, at the age of five. Her introduction to kathak came later when she enrolled in a classical dance of India course with the late Pandit Chitresh Das at San Francisco State University. Unbeknownst to her at the time, the class would shape her future.
While continuing her training, she felt the growing desire to discover her own artistic voice as a choreographer, and inspiration hit while reading "The Twentieth Wife" by Indu Sundaresan. "The women of the time really fascinated me," she said. "They held quite a bit of power, but sort of behind closed doors, if you will."
She undertook the challenge of adapting the historical romance into an onstage production and premiered the work in 2015, the same year she founded her company Noorani Dance. The more she researched Empress Noor Jahan, however, the more she understood the depth to her as an individual beyond her role as the emperor's wife.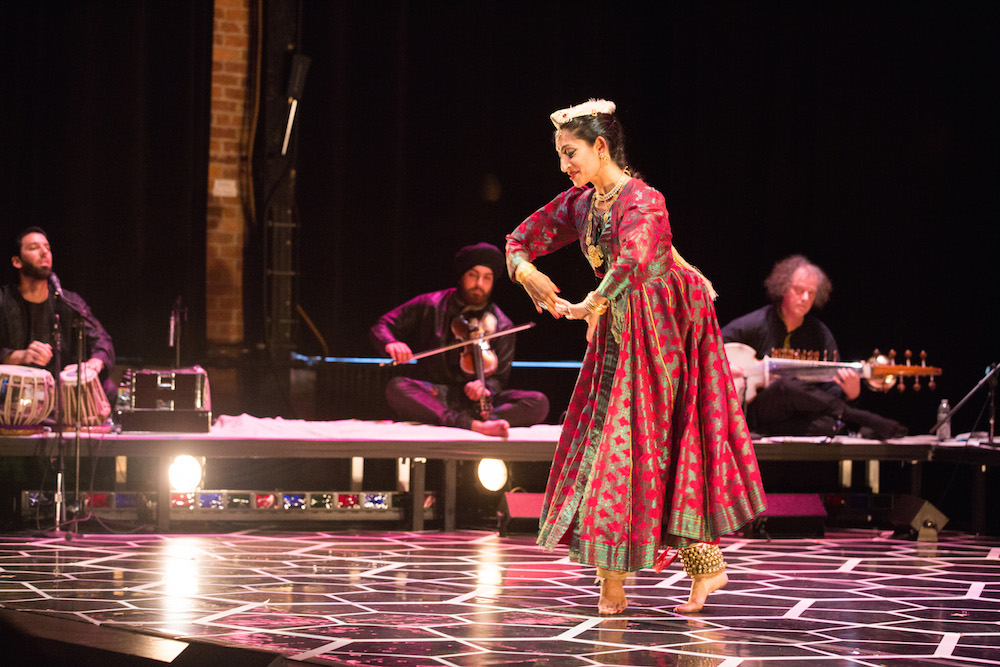 She was an intelligent businesswoman, helping to grow commerce and trade and therefore increasing the empire's wealth. She was headstrong and brave, and once led troops into battle to save her kidnapped husband. She supported the arts and religion, and coins were even minted in her name.
Yet, she has been very easily dismissed. "Hence the word forgotten," Shaikh said. "Her contributions were vast. Good or bad, she had an influence."
"The Forgotten Empress" will be performed on April 20-21 from 8 to 9:30 p.m. at the Asia Society Texas Center, 1370 Southmore Blvd. An introductory kathak workshop will be held Tuesday, April 17. For more information and to purchase tickets, visit asiasociety.org/texas/events.