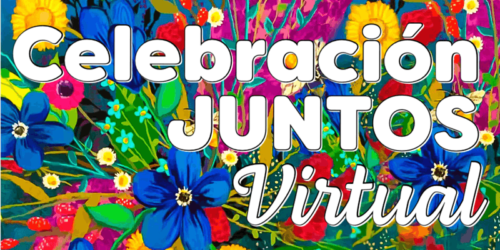 On Saturday May 22nd, Social Movement Contemporary Dance will perform in a fundraising event for JUNTOS Collective. This May, JUNTOS Collective is celebrating 12 years of international educational dance projects with a virtual benefit called Celebración JUNTOS Virtual. This event will include a week-long silent auction, as well as a Global Danza-thon! 
The proceeds from this event will go towards the mission of JUNTOS Collective in continuing to provide dance education, outreach, and performance in underserved communities. A donation of $20 secures you a ticket to our segment of the show, and a donation of $50 or more will grant you access to the entire day of performances, from 8am-8pm EST!  
Social Movement Contemporary Dance will perform from 6-7 CST, closing out the Global Danza-Thon!  Be sure to select Social Movement Contemporary Dance from the dropdown menu and keep an eye out for the link to watch the performance! 
Registration link – https://juntoscollective.networkforgood.com/projects/128923-global-danza-