Contact:
Adam Castaneda
adam@freneticore.net
(281) 979-4982
www.houstonfringefestival.org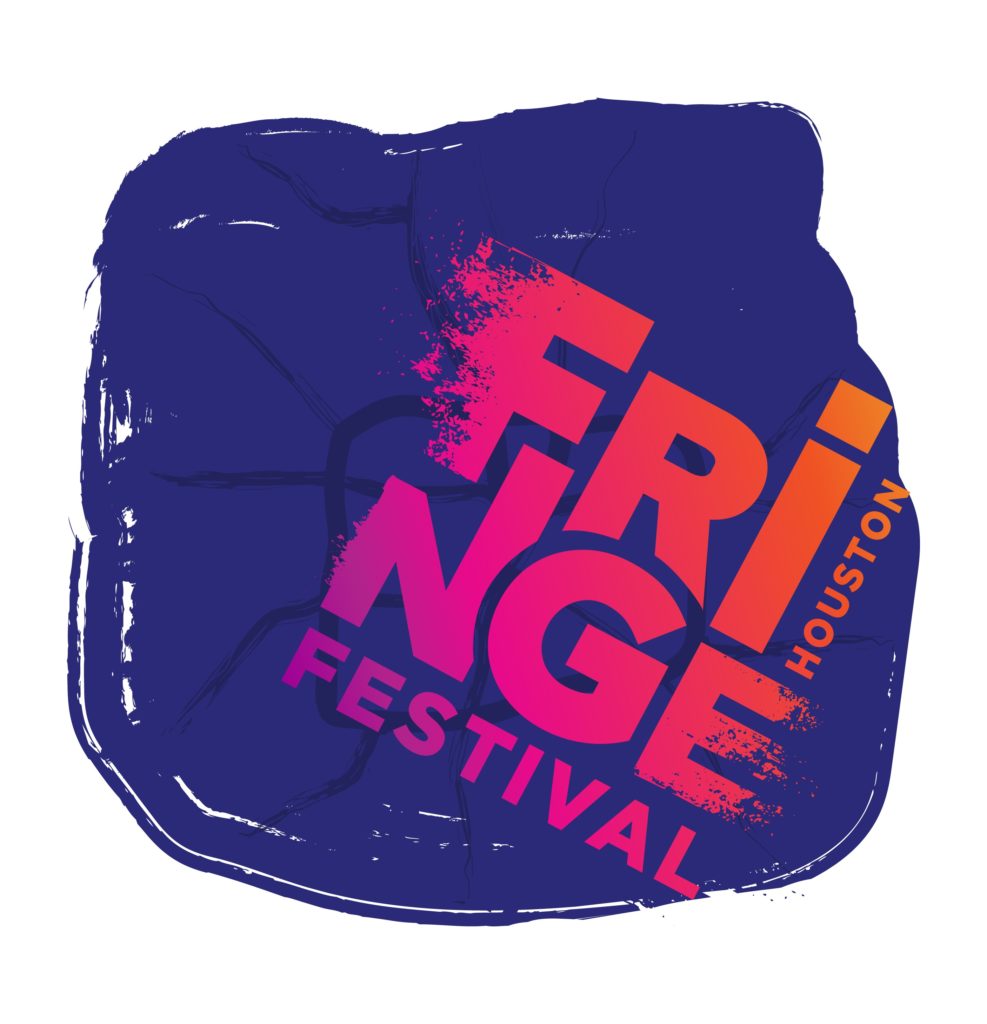 Dates:  September 5 – 10, 2017
Location:  MATCH, 3400 Main Street
Tickets: $10 per individual performance/ $40 five-show pass/$90 ten-show pass.
Anything Goes – $10 presale
Purchase tickets at www.matchouston.org.
For more information please visit www.houstonfringefestival.org.

The 2017 Houston Fringe Festival (HFF) marks the ten-year anniversary of the Bayou City's own reincarnation of the Edinburgh Fringe Festival. To celebrate the milestone, the HFF is making a move to the Midtown Art & Theater Center Houston (MATCH). The six-day line-up of independent performing arts features local talent, as well as performers from California, Florida, Washington, Georgia, and as far as Luanda, Angola! The festival will be housed in two of the MATCH's theater facilities, Matchbox One and Matchbox Two.
This year's roster features a diverse array of performers representing a wide range of disciplines, including Modern dance, original drama, contemporary ballet, ballet folklorico, world music, postmodern dance, musical comedy, and documentary-based theater.
Other Fringe Happenings:

Anything Goes September 10 at 8:00pm – The Houston Fringe Festival's signature closing event includes ten-minute-or-less work by some of Houston's most treasured performers. Presented in the gorgeous Matchbox Two, confirmed line-up includes work by Tehillah Hartman, Sarah Lyman, Tina Mullone (Louisiana), jhon r. stronks, and Suchu Dance/Jennifer Wood!
Show Descriptions
Vesper and Other Dances, The Pilot Dance Project (Houston, TX)
MATCHBOX TWO
9/8 @ 7:30pm, 9/10 @ 5:00pm
The Pilot Dance Project brings its critically acclaimed show, Ashley Horn's Vesper, to the 2017 Houston Fringe Festival, along with other repertory work the company has presented over the past year. Wrote Lydia Hance of Dance Source Houston: "Vesper was a serious shift in tone from Horn's previously dreamy and whimsical works. She put a lot of weighty ideas on that stage; she was ready to challenge us with the seriousness of mindful living."
Part supplication and part inspection, Vesper unfolds through moments of cleansing, surrender, and questioning.  Dancers construct meaning, purpose, and discernment through a series of tiny ceremonies. In addition to Ashley Horn's work, the program will also include repertory work by Jennifer Mabus, jhon r. stronks, and Adam Castaneda.
"I'm really excited to be bringing back Ashley's show for the Houston Fringe Festival and MATCH's audience," says Executive/Artistic Director Adam Castaneda. "Her work has been described by many as whimsical and magical, but I also think there is a high degree of escapism in the worlds that she creates, which I think is hard to find in Modern dance. I think the audience will get to experience something thoughtful and contemplative, but also something that transcends the time and space we'll inhabit."
October Baby, Brooke Baumer (Santa Clarita, CA)
MATCHBOX ONE
9/8 @ 8:00pm, 9/10 @ 6:00pm
Brooke Baumer is obsessed with the month of October, from hayrides to pumpkin bread to what she considers the motherload of all holidays…Halloween. She's so obsessed, at one point she decided that she wanted to time the birth of her second child in the month of October. It didn't go as planned. The both heart-breaking and hilarious story of her efforts and all the obstacles that got in her way, from conception to delivery, are the theme of her new solo show October Baby, now on its way to her hometown of Houston for the city's 2017 Fringe Festival.
As Baumer describes it, what started as a fun idea quickly turned into something much more as everything that could go wrong, both with the pregnancy and her life, did.
"For years, I've joked about the journey with friends and family, but honestly, it was a time that cut me to the core," Baumer said. "Ten months ago, I began sifting through old journals, reliving that raw place and time as a woman and mother. What emerged is a humorous and touching story that I hope will move many a parent in the audience to say, `I get it!'"
No stranger to the entertainment industry, Baumer has built an illustrious career on stage and screen, most notably for her roles on TV shows like Fresh Off the Boat, Parks & Recreation, It's Always Sunny in Philadelphia, Grey's Anatomy, Cougar Town and The Middle to name a few. She's also performed regularly in regional theatre and is most proud of her previous solo show, the acclaimed `Maid to Love, which chronicles her escapades as a 10-time bridesmaid. Prior to moving to Los Angeles in 1999, Baumer was a regular on Houston stages, appearing in numerous productions at A.D. Players, Main Street Theatre, Theatre Southwest and more.
Sweet T: The Physical Album, Dani Terrill & jhon r. stronks (Seattle, WA & Houston, TX)
MATCHBOX TWO
9/6 @ 9:30pm, 9/7 @ 6:30pm
Sweet T: The Physical Album is a collaborative endeavor between dancers Dani Tirrell and jhon r. stronks. Together they are carving out and holding space for difficult conversation and essential healing.
Sweet T is the ritual, a ceremony in honor of how queer bodies live and protest normalcy. Through movement, voice and spoken text Dani and jhon enact queer performance practices and conduct their own spiritual mending in protest against the racial, class and gender structures that break and divide.
The Physical Album recognizes the body as an experiential catalogue that describes the essence of the souls that inhabit flesh, and bone. The Physical Album acknowledges bodies as sanctuaries where the sacred and profane can be rejoined and celebrated for the humanity they both have to offer.
The Biscuiteater, Jim Loucks (Venice, CA)
MATCHBOX ONE
9/6 @ 9:30pm, 9/7 @ 6:30pm
Jim Loucks' rollicking, heartfelt solo performance The Biscuiteater draws on his Georgia childhood to tell the story of a small-town policeman, based loosely on his Granddaddy, haunted by his shooting of a black man in the line of duty. As he nears the end of his life, he seeks redemption through teaching his grandson to respect life and to respect himself.
Growing up in South Georgia, the son of a hellfire and brimstone Southern Baptist preacher, Jim was blessed to witness some of the best performances anyone has laid eyes on. Not only his father's mercurial, jumpin'-up-on-the-front-pew-and-wavin'-his-Bible style, but also the laid-back Appalachian nasality of Alton Mash, and the earnest, pleading sermons of Rastus Salters. And yes, they were slicked back on top and sometimes decked out in plaid suits and two-toned shoes. And yes, they scared him, and probably damaged him for life, but he got something from them. Not religion, but the feeling that comes with expressing yourself and sharing in front of an audience.
On the flipside of this was the old-school yarn spinning of his three uncles. Flipside because they would sometimes "talk ugly", when there were no women or preachers around. He remembers sitting wide-eyed in the middle of the living room and being riveted by their tales of growing up poor, fighting, shooting marbles, hauling block ice, and getting their tails switched by grandma, whom they all claimed had the best right arm in Mitchell County, Georgia. These were rough men that expressed sensitivity and humor through their storytelling. His goal is to be like that. His intention as an artist is to meld these types of performing and storytelling and bring good ol' Southern tales to the theater.
"Best Solo Performance"- Tucson Fringe 2017.
"Loucks has the master storyteller's art locked." CRITIC'S PICK Cincinnati CityBeat
Heavens Mr. Darcy!: Improvised Erotic Jane Austen,
The Hideout Theatre (Austin, TX)
MATCHBOX ONE
9/8 @ 9:30pm, 9/9 @ 4:30pm
The day you've been waiting for has finally come, dear reader. The day when Jane Austen characters finally succumb to their innermost desires – scenes of sinful scintillating salutations and comely courting cupidity.
Oh my, did you see Miss Bradshaw's finger linger on the hem of her glove for a moment too long as she looked at Pastor Ellington? How impertinent! What is Dr. Hammersmith doing all those long hours at Ms. Tilly Gladwell's bedside? And, my goodness, where are Mr. and Mrs. Gravely?! They haven't left their barnyard loft for hours! It's just a quaint and sleepy country estate….or is it?
Join The Hideout Theatre's top notch cast of award-winning improvisers who will bring the quiet romance and boundless politeness of Jane Austen to the throws of ravenous passion and desire we've all been waiting our very long lives for. Heavens, Mr. Darcy! is a play that is all completely improvised on the spot, complete with period costumes and music! (18+ only, please!)
The Hideout Theatre (since 1999) is a 2-stage improv theater and coffee house in the heart of Downtown Austin, TX which hosts 12 unique improvised shows every week as well as ongoing improv classes for all ages, summer camps, corporate training, and so much more. All members of the Heavens, Mr. Darcy! creative team are veteran improvisers of Austin's robust comedy scene and are delighted to create this devious romp together. 
An Angola Adventure With Vivalda Dula, Vivalda Dula (Luanda, AG)
MATCHBOX ONE
9/8 @ 8:00pm, 9/9 @ 9:00pm
In a special evening of music and dance, Vivalda Dula presents a concert of original work fused with the culture and spirit of her native Angola. Considered "the New Face of Angola World Music," Vivalda Dula became the voice of a new generation of Angolan musicians. This soulful singer, songwriter, and percussionist conquered the international music scene with her undeniable talent and eclectic music symbiosis between her traditional roots and world music.
Born and raised in Luanda, the capital city of Angola, Dula's career took off when she relocated to the USA to pursue her solo music career and released in 2013 her first solo EP named Insanidade Mental or Mental Insanity. In 2014 she toured in the USA, sharing the stage with world recognized musicians such as Salif Keita, Allen Toussaint, Ruth Foster, Cheick Hamala Diabate and many others. In 2015 she released Africa that was part of the ballots for the 58th Grammy Awards, considered for two categories: Best Album and Best Music Arrangment. Dula is multi-award winning and nominated including finalist of StarAfrica Sound, International Songwriting Competition, Angola Music Awards and others. Also Dula is raising social awareness against child labor, modern slavery, and human trafficking with her award-nominated song "Mázui" that in Angola national language Kimbundu means "voices."
La Reina Yolanda, Leesa Castaneda (Winter Park, FL)
MATCHBOX ONE
9/9 @ 7:30pm, 9/10 @ 4:30pm
La Reina Yolanda is one woman's life from childhood adventures to her battle with Alzheimer's. Sometimes the greatest journeys are the ones in our own mind.
Meet Yolanda, a fierce Latina who we follow from childhood to old age.  Beset by tragedy, she leans on her sharp mind and family to land on her feet. An advocate for her family and the less fortunate, her mind becomes ravaged by Alzheimer's.  She's faced with the fight for her mind, sense of self and the family she has fought hard to protect.  When who we are begins to disappear piece by piece, how do we hold on to the essence of what defines us.
fails, The Lucky Penny (Atlanta, GA)
MATCHBOX TWO
9/7 @ 6:30pm, 9/9 @ 3:00pm
Atlanta-based performance outfit, The Lucky Penny brings "fails", an experimental dance duet created and performed by Blake Beckham and Hez Stalcup. Playful and irreverent, the work is an earnest examination into the nature of failure, offering a timely reflection on conditions of loss, rupture, futility and collapse. Through a raw vocabulary that celebrates the hyper-mundane, the duo presents failings as moments of critical insight, where we learn to find resilience and take courage. "fails" features live original music by Alessandra Hoshor, who performs under the moniker Pamela_and her sons.
Created by Atlanta-based choreographers Blake Beckham and Hez Stalcup, fails is a contemporary dance featuring live original music by Alessandra Hoshor (who performs under the moniker Pamela_and her sons). The work erupts from the artists' research into the nature of failure. Over the course of a 50-minute performance, we explore what failure is, how it happens, where it resides in the body, and how it feels:
like a bridge collapsing, like loneliness, a tantrum, a wallop, misplaced momentum, obsolescence, embarrassing, absurd, earnest, inevitable.
fails aims to sincerely examine and lovingly celebrate the effort of falling flat, while subverting expectations of prowess and perfection so embedded in the dance tradition. It abandons normative ideals around what dance performance should be (athletic, sensuous, virtuosic, etc.), and proposes an alternative paradigm to celebrate the mundane, the inept, the marginal. In this permissive space, we queer the performance practice, and offer audiences an experimental dance that's refreshingly approachable.
Unforgotten, Pretty Cultured (Houston, TX)
Becoming, Brittani Broussard, (Houston, TX)
Adura, Brittani Broussard & Felicia Thomas (Houston, TX)
MATCHBOX TWO
9/5 @ 7:00pm, 9/10 @ 2:00pm
This triple bill features three new original works by three Houston-based independent dance and performing artists. PrettyCultured presents Unforgotten, Brittani Broussard presents Becoming, and Felicia Thomas joins Broussard for the collaborative Adura.
Adura is a dance, performance art, and installation piece that tells the story of someone that finds out about her spiritual ancestry and uses her new knowledge to invoke the spirits.
This piece dares to allow the audience to connect regardless of possible differences in religion, background, or even geographic location. Conceptually, Adura uses social media, installation, performance art, and dance so that the audience can see, smell, feel, and digitally experience the complexity of the character.
Crawling With Monsters Now, Latino Theatre Initiatives (Edinburg, TX)
MATCHBOX TWO
9/6 @ 8:00pm, 9/8 @ 9:00pm
Crawling with Monsters Now is an award-winning multimedia documentary that takes audiences inside war-torn Reynosa, Mexico, and other nearby communities.  Actors from the University of Texas – Rio Grande Valley bring to life recent testimonies from Mexico, presenting passages word-for-word from recently recorded interviews (conducted by the actors themselves).  This show gives people in Mexico a voice despite the news blackout in a country where journalism is dead.  Includes live music, videos, images and other projections.  
Crawling with Monsters Now (CWMN) is an updated iteration of an earlier show (Crawling with Monsters) that was presented at the Houston Fringe Festival in 2012. The two shows are similar in both form and content, but our updated show contains more than 95% new material — and has not seemed redundant to audiences who have seen both. As with the earlier show, CWMN is an original, multimedia documentary performance piece that offers an inside look at the current, under-reported, war-like conditions of life in northeastern Mexico. The performance features live music, singing, original videos, projected images and slides, storytelling, narration, and presentational acting. The heart of the work is a series of monologues derived from recorded interviews conducted recently in Mexico. All of the interviews, transcriptions, and translations were done by members of the group and local partners.
Not Quite: Asian American By Law, Asian Woman By Desire,
Ada Cheng (Chicago, IL)
MATCHBOX ONE
9/6 @ 7:00pm, 9/7 @ 9:30pm
Professor/scholar-turned storyteller and performing artist Ada Cheng will bring her solo show, Not Quite: Asian American by Law, Asian Woman by Desire, to the Houston Fringe Festival. This solo performance is designed with political urgency and aims for political impact. This show is a direct response to the current political climate and the Trump Presidency. In this solo, Ada Cheng uses "not quite" to explore and connect several major themes: the meanings of home(land), the institutionalization of the alien status, the fractured nature of Asian American identity, and the intersectionality of multiple identities. Ada Cheng intends this show to be an artistic intervention and an intellectual challenge to current politics and debates. The performance itself is 45 minutes.
Ada Cheng debuted her solo show with SOLO Chicago Festival (Three Cats Productions) in January this year. Since then, she has performed her solo show at DePaul University, The Crowd Theater, The Revival Theater (Hyde Park), and Celtic Knot Public House (Evanston), and The Public House Theatre. She also performed one segment of her solo at Ripped: The Living Newspaper Festival by American Blues Theater in early May.
Remembering the Missing, Lori Yuill (Houston, TX)
Better on the Outside, Daniela Antelo and Brenda Cruz-Wolf (Houston, TX)
MATCHBOX TWO
9/5 @ 8:30pm, 9/10 @ 3:30pm
This program features recent work by two Houston independent choreographers/art-makers. Better on the Outside, by Daniela Antelo and Brenda Cruz-Wolf, is dance-for-film that features 90-yard pieces of pink fabric in which dancers move in and out of. An industrial setting magnifies the geometry created by both fabric and dancers.
Lori Yuill's Remembering the Missing explores the intersection between memory and sensation.  Where do we store our memories and how do we access them (or how do they access us)?  Can we call up those sensations at will and what new territory will be revealed by putting them into action. Remembering the Missing is conceived and directed by Lori Yuill and performed by Daniela Antelo, Miranda Tadlock, jhon r. stronks and Lori Yuill.  
BEAUTY: A Glimpse of the Creation, Fall, and Redemption of Man, artistic edGe (Manvel, TX)
The Upside of Down, Dimensions Contemporary Ballet (Nacogdoches, TX)
MATCHBOX TWO
9/6 @ 6:30pm, 6/7 @ 5:00pm
artistic edGE presents BEAUTY: A glimpse of the creation, fall, and redemption of man.
"The human person called and transfigured by beauty does not feel alone and abandoned in the world. Someone has visited him and invited him to Himself." – Stanislaw Grygiel
Dimensions Contemporary Ballet will present a concert consisting of six contemporary modern dance pieces. Individually, the pieces reflect upon how chaos can undermine our romantic relationships (`Bed of Nails'), the tumultuous pace that overwhelms our daily lives (`Tempest'), and a lack of control over our existence as women in the current world (`Eve's Revenge'). Additional pieces expand the conceptual framework to explore our responses to chaos by creating a human kaleidoscope (`Kaleidoscope') and rebounding from chaos through acro-dance on giant, silver yoga balls (`Sphereitude'). `The Up Side of Down' concludes with a full company piece that shares the beauty of life (Awakening). Heather Samuelson's choreography uses musical visualization to push the limits of classical Limon technique to create fast-paced, athletic movement that retains an exciting and evocative connection between performer and audience.  
Dimensions Contemporary Ballet, founded by Heather Samuelson and Katie Parr Smith, is in its 4th season. The company consists of 14 members and is based in Nacogdoches, TX. DCB aims to provide professional experience to dancers in East Texas and to bring contemporary modern and ballet to the East Texas Community.  The company has performed at the Houston Fringe Festival (2015), the Brazos Contemporary Dance Festival (2016, 2017), Sam Houston Alumni Concert (2015-2017), and local concerts in coordination with the Gobel School of Dance and Stephen F. Austin State University (2015-2017).
Bonito es Mexico, Sin Fronteras Ballet Folklorico (Houston, TX)
MATCHBOX TWO
9/7 @ 8:00pm, 9/10 @ 6:30pm
Celebrated Houston-based folklorico group Sin Fronteras presents an all-new program, Bonito es Mexico, choreographed and directed by Xavier Tamez.Founded in 2015, Sin Fronteras Ballet Folklorico was created to spread awareness of the Mexican culture in the city of Houston, Texas. Xavier Tamez andAzahel Vasquez came together to form a dance group that would inspire the community to learn about our cultural roots through the appreciation for Mexican folkloric dance. In April 2015, Sin Fronteras competed in ACADEZ Folklorico & Contemporary National Dance Competition in San Antonio, Texas. Through their dedicated efforts, they took first place in one of the categories, performing "Arriba El Norte!" Sin Fronteras Ballet Folklorico continues to work towards demonstrating their passion for folkloric dance by creating unique performances. Sin Fronteras collaborates with local artists and musicians to raise awareness of the incredible talent in the Greater Houston Area. Today, Sin Fronteras Ballet Folklorico proudly represent its' name, performing and bringing the community together, eliminating any cultural boundaries.
Lonestar Feminist, Andrea Baldwin (Houston, TX)
MATCHBOX ONE
9/5 @ 7:30pm, 9/10 @ 3:00pm
Says Andrea Baldwin: "I am Texan. I am Black. I am a Feminist. To be one or two of these things can cause slight disruption. To be all of them can cause massive controversy."
Lone Star Feminist explores the realization of the above identities through multiple notable icons in regional history. This performance interweaves both relational, para-social, spiritual, and professional experiences that give voice to a specific demographic and courage to the performer to claim and re claim again identities embedded in race, gender, and regional discourse.
Andrea Baldwin (1982) is a Lecturer at the University of Houston- Clear Lake. A native Texan born in Abilene, Texas she's had lifelong aspirations to become a teacher. While Attending the University of North Texas, she enrolled in a "Performance Art" Class in the Department of Communication Studies and her life altered. Baldwin received a Ph.D from Southern Illinois University-Carbondale, in Communication Studies, and M.A. and B.A. from the University of North Texas in Communication Studies.
The 500 List, Ryan Adam Wells (Houston, TX)
MATCHBOX ONE
9/6 @ 8:30pm, 9/10 @ 7:30pm
Following his award-winning performance at the Orlando Fringe Festival, Ryan Adam Wells returns to his hometown with the 500 List, The follow-up to last year's Best Original Music winner Beers About Songs, the 500 List follows two friends as they road trip across the United States and conquer their personal darkness through music and love … and a little bit of danger.
Ryan Adam Wells is an Alternative Country Singer Songwriter, Vaudeville Comedian, and all around Renaissance man. He has performed to sold out crowds in Texas, L.A., Canada, Scotland, and Australia, and garnered several awards and commendations along the way. Raised on a family farm in Charlestown, Indiana, Ryan spent his whole life writing songs and singing.
Ryan is currently based in Houston, Texas, where he has built a name for himself as a solo act. He can also be found as the Emcee for the Burlesque Troupe "The Moonlight Dolls," and as one third of the comedy troupe "Sound & Fury." Now with his 5 Star Rated Show "Beers About Songs",He is constantly on the road bringing his music to everyone who'll listen.