Contact:
Adam Castaneda
adamluis.castaneda@gmail.com
(281) 979-4982
The Houston Fringe Festival Turns Twelve With Dark Circles Contemporary Dance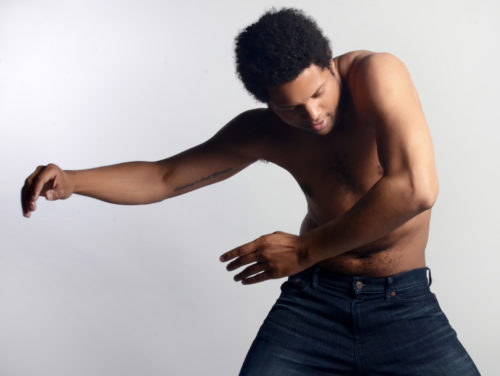 Dates: October 23 – November 10, 2019
Location: Midtown Arts and Theater Center Houston (MATCH)
Tickets: $10 -$20
Purchase tickets at www.matchouston.org.
For more information please visit www.houstonfringefestival.org.
The 2019 Houston Fringe Festival (HFF) returns to Midtown Art & Theater Center Houston (MATCH) for its twelfth year with special guests Dark Circles Contemporary Dance! This year the festival has expanded to a three-week format, and features performing artists from Houston and beyond. The festival will be housed in three of the MATCH's theater facilities, Matchbox One, Matchbox Two, and Matchbox Three. This year's roster includes the evening-length Houston premiere of critically acclaimed Dark Circles Contemporary Dance (Dallas, Texas).
Other Fringe Happenings:
Anything Goes Part I, November 3 at 8:00pm – The Houston Fringe Festival's signature closing night event has expanded to two nights due to popular demand and an increase in volume of applicants. Anything Goes Part I will be presented in Matchbox Two and will feature new work by Houston Contemporary 2, The Pilot Dance Project, Saliya Ilankoon, Brittany Bass, Carlos Perez, Juxtapose Arts Collective, FLY Dance Company, 1989 Dreams Productions, Tory Pierce, and The Kazoo Ensemble.
Anything Goes Part II, November 10 at 8:00pm – Anything Goes Part II will be presented in Matchbox One and will feature new work by The Pilot Dance Project (with a commission from ARCOS Dance co-director Erica Gionfriddo, Danielle Georgiou Dance Group, Christie Gorman, Gremio de Actores, Emily Jesse, lo-fi puppets, Mysti Pride, The Seriously Silly Shadowy Puppetry Troupe, Amanda Wenger, and Sadhana Gollapudi/Anjali Performing Arts Center.
Show Descriptions
Pete: A New Dance Musical, Dark Circles Contemporary Dance
MATCHBOX THREE
10/26 @ 6pm & @ 8pm
Conceived and directed by internationally award-winning choreographer Joshua L. Peugh, this original musical is inspired by J. M. Barrie's iconic novel Peter Pan. Responding to the narrative of the classic story, Pete: A New Dance Musical takes an adventurous, playful, and creative approach to not only explore the intersecting themes of childhood, freedom, and mortality, but to reflect on the concept of race, the political impulse to define it, and the systemic inequities that, as a result of this definition, affect the way we perceive and experience the world.
Master Mind, Ad Deum II Dance Company
MATCHBOX TWO
10/31 @ 6pm and 7:30pm
Ad Deum II presents Master Mind, a contemporary dance piece choreographed by Shizu Yasuda, the artistic director of Ad Deum II Dance Company. This choreographic work was inspired by Napoleon Hill's world famous book Think and Grow Rich and selected for presentation by Houston Choreographers X 6 at The Evelyn Rubenstein Jewish Community Center 2019.
The Master Mind Principle is one of the most powerful principles ever used by successful people all over the world. Success does not come without the cooperation of others.
How many people have given up dreaming by compromising their life as aspirations with the understanding of reality?
Let's start to dream again. God promises to give you the desire of your heart. The destiny and calling on your life surpasses your own understanding.
The evening will also include the following repertory pieces:
Danser, Éternuer, Puis Danser ( Dance, sneeze, then dance )
Amazing Grace
Please come and enjoy the night!
I'm Just Kidneying, Amanda Nicastro
MATCHBOX ONE
11/9 @ 5pm
Amanda donated a kidney for her sister, Brenna—even though she wasn't a match. Wait what?! Yep. Amanda gave up ONE kidney. But helped TWO people. Sounds like a pretty heroic sacrifice, right? Well, even though Amanda loves attention, she thinks the term "hero" is a step too far. From carrying her urine on the NYC subway to enduring needle-happy nurses to passing resounding farts this award winning comedy challenges what we think of as "hero" material.
Written & Performed by Amanda Nicastro
Directed by Geoff Grimwood
Developed by Frankie Johnson
Audience Choice Award Frigid Fringe NYC 2019
"Amanda may have donated a kidney to a stranger but she still has her funny bone." AM New York
"A life-saving kidney swap turned out unexpectedly hilarious in Amanda Nicastro's honest and informative solo show." Broad Street Review
⭐⭐⭐⭐ "A play with a heart (and one kidney)." The List
⭐⭐⭐⭐ "Wonderfully charismatic and hilariously entertaining!" Binge Fringe
Call Me Ann, Call Me Ann Collective
MATCHBOX TWO
11/01 @9pm, 11/02 @7:30pm
Call Me Ann is a rock opera about Texas Governor Ann Richards, and tells the story of her life and influence. The story spans from Ann Richards' Waco roots to her time as a housewife turned County Commissioner, through to her election as Governor in 1990 and past her 1994 re-election defeat that set the stage for George W. Bush's election as Governor and then President. In addition to the politics and history, learn about Ann's life as she raised 4 kids, led legendary parties in Austin in the 1970s before getting both sober and divorced in the 1980s, and managed to keep her sense of humor and style as she became a national face of Texas. Molly Ivins, George W. Bush, Karl Rove all appear as characters, and are backed by a full rock band playing original music.
Viajes, Chamacos Dance Company
MATCHBOX TWO
11/01 @7:30pm, 11/03 @5pm
Viajes is a Cuban contemporary dance performance utilizing multimedia and voice for an evening of collaboration. It is a series of short pieces about inner and geographical travels performed by chamacos from Cuba, Mexico, United States and Russia. The audience will witness Viajes that change our life perspective, let us break the boundaries of our mind and get closer to the true source of inspiration and creativity.
My Suicide Note, Collin Williams
MATCHBOX THREE
10/24 @7:30pm, 10/25 @9pm, 10/27 @5pm
Why would someone want to kill themselves? See the stand-up comedy show that inspired the highly-praised TEDx Talk on dark humor.
Collin Williams' critically-acclaimed show, "My Suicide Note", is a truly one of a kind dark comedy. Williams takes his actual note from his attempted suicide, and uses a decade of experience as a standup comedian and storyteller to weave humor in and out of a candidly astounding life story that has received high praise from audiences and reviewers.
"A Show Worth Talking About… All of us loved it"
– The Daily Chronicle
"It's a hell of a funny ride"
– Theater Jones
My People, Corian Ellisor / The Fact of Flesh, Rebekah Chappell
MATCHBOX THREE
10/26 @3:30pm, 10/27 @7pm
My People – a movement conversation between two human bodies of color
Corian Ellisor, African American and Alex Abarca, Mexican American explore what it is like when one is not considered an "American" even though born here. The work employs two points of view to shine light on how being grouped together as the exotic other/minority can be both fetishized and dehumanized by mainstream culture. This tale of two colors also celebrates the richness and culture of these ethnic communities.
The Fact of Flesh, a solo performance piece by Rebekah Chappell, explores how a woman is marked, re-imaging a world where she is her own. The work embodies the exhaustion, pain, and rage of living in a white supremacist capitalist patriarchy. Throughout the work, she constructs and deconstructs the performance space using boxes and fans. The objects, sound score and movement tasks serve as a means to disrupt dominant narratives. Through shifting states of being, she labors to reclaim her self.
Run of Show, Danielle Georgiou Dance Group
MATCHBOX ONE
11/9 @2pm, 11/10 @5pm
Run of Show blends the mundane with explosive discoveries and surprising spectacle. The work is an assemblage of performance art inspirations, condensing the timeline of works into one simultaneous moment on stage. Through an exploration of time, perception, and insanity, moments of choreography and improvisation work side-by-side in an almost indistinguishable manner. Is the dance always happening? Or has it never happened at all?
Inperson, Group Acorde
MATCHBOX ONE
11/09 @8pm, 11/10 @6:30pm

Group Acorde is thrilled to be back at Fringe Festival this year! The company will perform Inperson, a work commissioned to Israeli choreographer Anat Grigorio that received support from the Consulate of Israel in Houston and premiered in August 2017 for the whole company, and a new work in development with choreography by Roberta Paixao Cortes and Lindsey McGill. The program will be an intimate experience for audience members, original live music by Thomas Helton and Seth Paynter and contemporary dance culminating in a Q & A session with all performers at the end of each show.
It's About Love, Invisible Lines
MATCHBOX TWO
11/02 @9:30pm, 11/03 @6:30pm
Invisible Lines will produce It's About Love – a poetic exploration of the themes of life, meaning, and suffering by poet/songwriter Charles Bryant. Charles is an emerging singer songwriter, working in the Americana genre. A lifelong agoraphobic, Charles didn't perform, or really even leave the house that much, until age 50. His critically acclaimed album Kiss the Sun was named among 2017's best albums by Texas Music Magazine. Coupled with the poetry of Houston poet Kelly Ann Ellis and direction/choreography by Invisible Lines, It's About Love will explore the themes of life, suffering, and the struggle with its meaning as inspired by psychologist/philosopher Viktor Frankl.
Post-Commodifications: body, earth & society, Ivan Espinoza
MATCHBOX ONE
11/06 @7:30pm, 11/08 @9pm
What is the bond between the human body and the living earth that nurtures us, and all of life, into existence? Inspired by Japanese Butoh dance and Eco-Feminist philosophy, this time-bending performance invites the audience to consider the effects of patriarchal capitalism on the human body and how the capitalization of the body fuels the illusion that we are somehow separate from the Earth. In a culture which views the body as a mechanism to be trained and the Earth as a resource to be exploited, how can we begin to see again their fundamental wholeness and interconnection?
the loosening grip #TodaysPynk, jhon r. stronks
MATCHBOX THREE
10/26 @2pm, 10/27 @3:30pm
Exploring the trajectory of becoming, arrival, and transformation, jhon r. stronks offers a solo performance that travels between abstraction and representation exploring the places and spaces between internal curiosity of being and the external expression of identity.
Pushed into the corners and confines.
Forced into the most hopeless of places.
Despite the efforts intended to subjugate and suffocate.
We survive. We thrive. And.
We find love.
Bright and buring with possibilities.
Possibilities that can never be exterminated,
Nor completely extinguished
We find love, because we are love.
We find love, because we are love.
We find love, because we are love.
We find love, because we are love.
Booger Red, Jim Loucks
MATCHBOX ONE
11/05 @7:30pm, 11/07 @9pm, 11/09 @3:30pm
Booger Red survives a rough childhood to become a renowned Hellfire and Brimstone Southern Baptist preacher. Can Preacher's Kid Jimmy find a way out from under Booger Red's larger-than-life shadow as he grows up and finds his own voice? If you've ever had a dream or a daddy, Loucks' gritty and passionate solo performance is for you.
Loosely based on stories from Loucks' childhood, Booger Red is the story of someone finding their own unique voice, resisting the pressures of society's ideas of who they should be, and forging their own way.
"Riveting" ⭐️⭐️⭐️⭐️ Winnipeg Free Press
"In his monologue Booger Red, which could easily be subtitled Son of a Preacher Man, Loucks describes being raised by a hellfire and brimstone southern Baptist preacher… a story about fathers and sons and faith versus belief." Louis B. Hobson, Calgary Herald
"Storytelling is in good hands with Jim Loucks…gifted with outgoing generosity and the evident drive to create the finest one-person shows in this generation. Booger Red is another well-appointed household in the village of Loucks' solo career." Dr Dave Robinson, Central Texas Live Theatre
Written and Performed by Jim Loucks
Directed and Developed by Lisa Chess
Produced by Deb Loucks
Set Design by Sibyl Wickersheimer
Sound Design by John Nobori
Elevated Visions, Juxtapose Arts Collective
MATCHBOX ONE
11/09 @6:30pm, 11/10 @3:30pm
Juxtapose Arts Collective (JUX) is excited to present "Elevated Visions" at Houston's Fringe Festival. Since inception in 2016, JUX has strived to bring professional performing art to the Houston Community. JUX has grown exponentially over the past 3 years of existence, thus titling our 4th season Elevated Visions. Join us as we revive our favorite mixed repertoire works from our past seasons set on JUX and JII for this retrospective evening of dance!
Russel Haydn Photographer Courtesy of Ballet Inc. The Series
Fade to Connie, Love Connie
MATCHBOX ONE
11/09 @9:30pm
FADE TO CONNIE is a nearly wordless performance. The only dialogue you hear is from Connie's maniacal Hollywood agent, voiced by legendary drag artist, Coco Peru. The show is told solely through dance, mime and physical comedy and is equal parts playful drag musical and performance art. But the secret weapon in FADE TO CONNIE's feast for the eyes and ears, is the unique, psychedelic backdrop of film and retro pop music spliced together by top sound and video editor Zig Gron (The Matrix, The Bourne Supremacy). It is an LSD trip that also features art by Adrian Carroll, graphic design by Mark Nubar and costumes by Miguel Jose Barragan. It was directed by Jim Fall (Trick) who (along with choreographer Carrigan) cast Cantwell in their musical "Blood Orgy Of The Carnival Queens", which was his NYC stage debut back in 1993.
JOHN CANTWELL is a veteran comedic performer with over 25 years experience in "showbiz". He cut his performance teeth in New York with legendary gay sketch comedy group, The Nellie Olesons where the character of "Connie Slocum" (Love Connie) took flight. After touring with the group, including a stop at the Just For Laughs Festival in Montreal and a rave review in the New York Times, Cantwell moved to LA and appeared (as "Connie") on shows including "Will & Grace" (directed by James Burrows), "The Riches" and the films Nick & Norah's Infinite Playlist and Dog Gone Love. He has appeared on TV alongside greats including Jack Warden, Norm MacDonald and Eddie Izzard, but most people will remember John from Legally Blonde and his now famous line "Oh, my God, the bend and snap works every time!"
The Merry Mortality Mystery Show, Neil Ellis Orts
MATCHBOX TWO
10/29 @7:30pm
Neil has doctors. Primary Care Physician. Cardiologist. Surgeon. Urologist. To name a few. Neil has medical maladies to match them all. In 45 minutes or fewer, he'll give you the highlights of his health history with all the details you don't want but all the specifics you need—with side trips into other personal stories that may or may not be related. You'll laugh, you'll cry, you'll finally make that appointment for your physical.
aqueous, Rosemary Candelario / Stormy-The Opera, Singaree Productions
MATCHBOX ONE
11/10 @ 2pm
"aqueous" grapples with the extremes of water in the state of Texas, which eons ago was covered by ocean, and now includes large swaths of desert: drought and floods; dry plains swept by massive thunderstorms; hurricanes and dust storms; bordering the Gulf Coast but with no natural lakes in the entire state; water-rich regions and water-poor regions. Water here is alternately life-giving and destructive. Drawing on butoh's ability to morph from one state to another, the dance embodies these contradictory aspects of water. Music by Sarah Ruth uses voice, electronic sounds, and acoustic instruments like the hammer dulcimer to project sonic extremes. The costume, constructed from water bottles and shower curtains, like the dancing body and music, transforms over the course of the piece, from a boat, to a mermaid's jewels, to a fishing net, to a wall of rain.
In a country ruled by a despot and stripped of all its precious liberties, only burlesque queen Miss Stormy can save America. STORMY – THE OPERA is the world premiere, specially written by award-winning writer Kay Adshead for veteran Houston performers jhon r. stronks and Margo Stutts Toombs. It uses the life and times of ancient burlesque queen, Miss Stormy, as a conduit to explore America's turbulent present and its possibly terrifying future. There are three Stormys in our piece, Stormy Heart, Stormy Mind and Stormy Soul (but crucially only one spotlight!). They battle to tell the story of America, with puppets, verse, music, dance, spectacle and HUMOR. Taking on a future TrumpWorld, where elections are banned and The Collective Other is exiled to the Dead Bird Islands as part of Solution #1.When Stormy is summoned back by the people from her banishment in the desert to overthrow the President, will she triumph, and can she save the soul of America? A Magic Realist Theatre Fable, that takes on the Soul Stealer himself, and cheekily wins. Oh, and asks the question, what is ART?
Silver, YungChris
MATCHBOX TWO
10/27 @ 2pm
Silver, inspired by the Grandmother of Christopher Thomas is a 1hour seamless experience including live music, poetry and dance.
"It's not a life story but a tribute to what she is and who she is to me."
PMT YAS!, PMT Productions
MATCHBOX TWO
11/3 @ 3:30PM
For the first time since beginning rehearsals in August, the competition team will present its cut of INTO THE WOODS JR, the same cut that will be presented at MTCA 2020, an international musical theater competition happening this February near Los Angeles. Additionally, select soloists will present vocal and monologue performances.
PMT Young Artist Series (PMT YAS!) is PMT's youth engagement initiative. Focused on education and live performance, PMT YAS! offers week-long Cabaret Camps and full-scale musical theater productions for students ages 6-18.
Occurring during summer and winter breaks and held in Friendswood TX, Cabaret Camps are week-long musical theater intensives that offer courses in music repertory, acting technique, production design, and collaborative study (ensemble). With small class sizes, hands-on instruction, and an emphasis on collaboration, students are able to hone in on those key areas of musical theater in a constructive environment. Cabaret Camps culminate in a cabaret-style performance, accompanied live by the PMT Band, showcasing the students' work throughout the week.