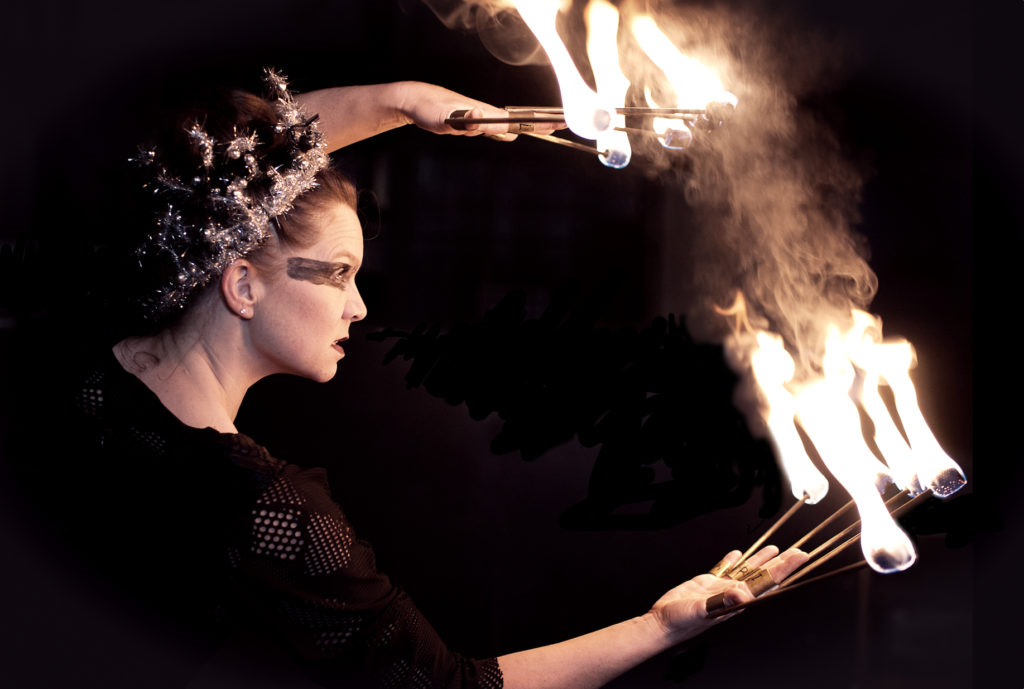 Lightbearer is an original dance narrative that follows two friends as they journey through fantastical worlds to save the Light of the World from the fiery realm of the Shadow Queen. Through the use of dance, theater, and fire performance the audience is taken on an epic adventure as our two intrepid heroines visit unknown lands and encounter a myriad of exotic creatures in their search for the light.
Dates: February 10, 11, 16*, 17, and 18
Time: 8:00 p.m.
Location: 5102 Navigation Boulevard
Tickets: $15 presale/$20 at-the-door
*Pay-what-you-can night on February 16
For tickets and more information please visit https://freneticore.secure.force.com/ticket/#details_a0Sd000000d8oWEEAY
A year in the making, Lightbearer explores themes of friendship, adventure, heroism, faith, and storytelling to weave a compelling dance narrative accessible to all audiences.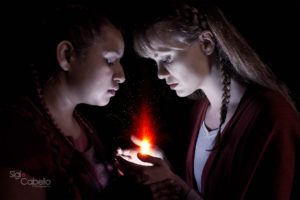 Lightbearer features choreography by artistic director Maggie Lasher, with contributions from the cast. The show takes place both indoors and out, and will be presented rain or shine. Audience members are advised to bring a jacket if it is cold as about 25 minutes of the performance takes place outside. Blankets and hot drinks will be provided.
About the Artist:
Holding Space Dance Collective, under the direction of Maggie Lasher, was born from ChinaCat Dance.

 

As ChinaCat, the company performed in numerous festivals, including Luminaria- Arts Night in San Antonio, 12 Minutes Max, Barefoot Brigade Dance Festival, Brazos Contemporary Dance Festival, many Houston Fringe Festivals, and Big Range Austin. The Cats also presented Glow and Aquaria, two evening-length performances, and the full-length fire performances Firelight and Ignite (with Jim MacKenzie). Since transitioning to Holding Space the company has presented The Burning Times and has made several appearances in various events around Houston. Holding Space is known for their unique approach to contemporary dance and fire performance, and is continually evolving the marriage of dance, theater, and circus arts.
About the Program:
The Pilot Artist Board is a curated space grant program that gives artists of merit the opportunity to present an evening-length program at the Pilot on Navigation. The Pilot Artist Board fulfills the mission of FrenetiCore "to empower and transform communities through innovative dance, theater, and visual art."