APRIL 29TH ASCEND DANCE COLLECTIVE premieres FOOTPRINTS,
showcasing modern dance works to local community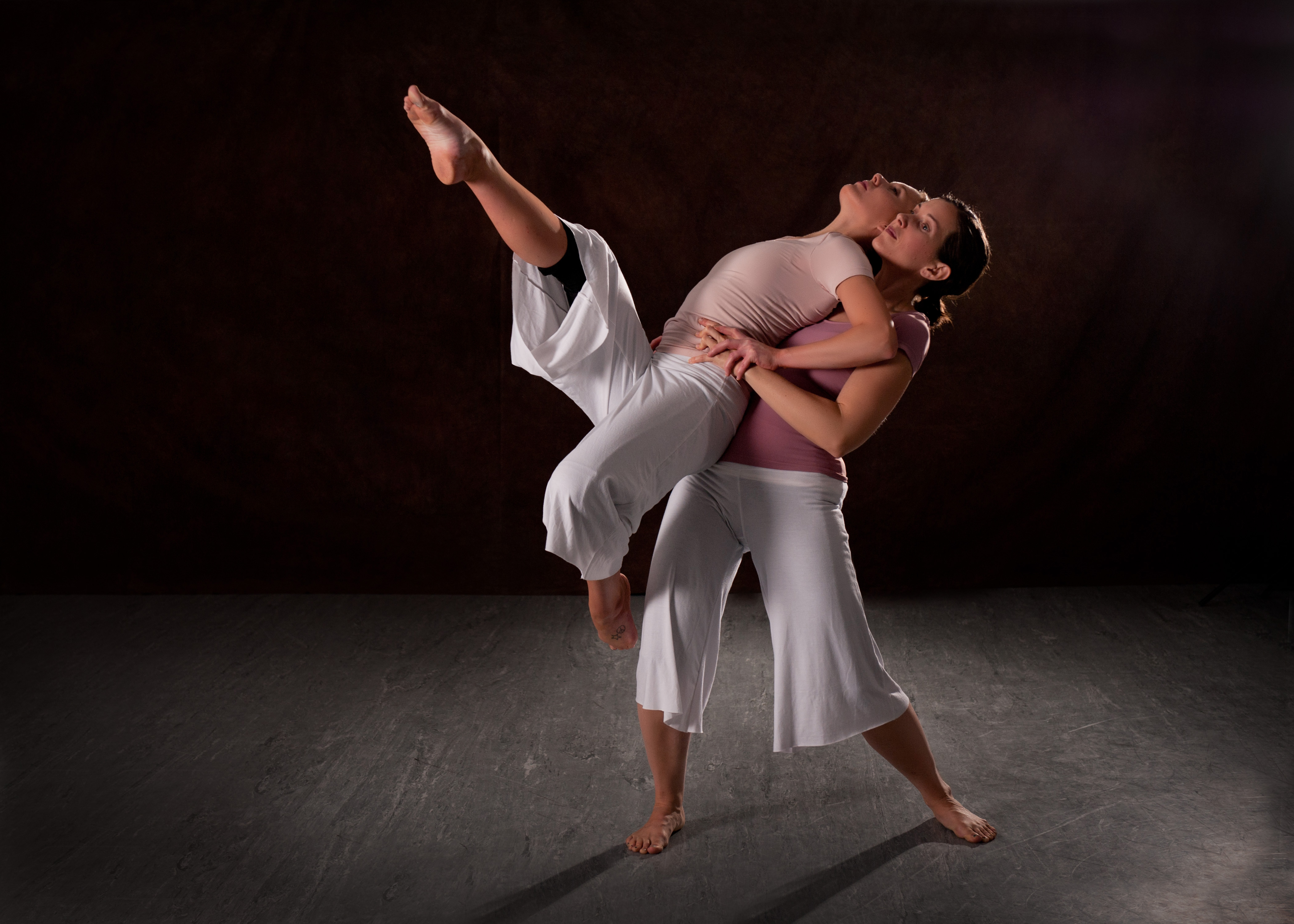 SPRING, March 8, 2017 – Ascend Dance Collective will present its professional companies' debut performance on Saturday, April 29th at 7:30 p.m. at The Forum of Cypress Creek Community Center. 6823 Cypresswood Dr., Spring Texas 77379.  
One of Ascend Dance Collectives' main objectives, while preparing for the April 29th performance, was to create stimulating and diverse choreography in an environment of collaboration.  Thus, presenting a collective concert intended to invigorate and inspire those in attendance.
Donna Frogge, current Artistic Director of Ascend Dance Collective, will be choreographing five pieces for their inaugural concert.  She will be setting two solos for this performance.  "If" is contemplative solo performed by dancer Ashley Prchlik to the haunting music of Michael Nyman.  "Walking and Falling" is an excerpt from a work in progress.  Performed by dancer Victoria Chen, this solo explores the movement principle of fall and recovery and is performed to music by Laurie Anderson.  "Ablution" is a piece in two parts with music sung live by Ms. Stephanie Hickman.  The first section is a solo performed to the traditional hymn, Down to the River to Pray.  A trio will follow to music by Grace Potter.   "Ablution" explores themes of cleansing as we seek solace in the Holy Spirit. "Passengers" will showcase not only members of ADC, but will incorporate students from the Int./Adv. Modern class offered through TADA (Texas Academy of Dance Arts).  Performing to the music of Elton John, this large group piece presents an amusing look at riding public transportation.   Finally Ms. Frogge will present "In Stereo", a piece that provides a humorous look at the inner workings of a car stereo system.  Performed to a soundtrack by Chrysler, seven dancers will take the audience on a journey as they explore various components such as the speakers, the fade control and noise reduction controls.
"Full Tilt" choreographed for 7 dancers by Nicola Bennett, originated around the beauty of art in its first function, for its own sake.  Through manipulation and theme/variation, the choreography began to take shape.  In this case, a more humanistic quality – beyond the abstract – was realized.  It recognizes the poetic sequence of movement as it occurs in our lives.  The dancers move with grace and energy portraying a celebration of life.
Amy Spencer's new choreography is a duet featuring Nicola Bennett and Amy Spencer. The piece consists of two parts. Part one, "Tribulation," represents the opposition we experience in life, as we struggle through hard times and difficulties. Part two, "Intercession" is about overcoming our trials by turning to Jesus Christ and getting support from loved ones around us. Original music is composed and performed by Reed Spencer.
"A Saturday Morning Stroll" is a trio piece dedicated to the pursuit of gaining more simplicity, purity and beauty in life.  The modern movement draws inspiration from ballet and traditional forms of dance, featuring choreography from Victoria Chen.
"Midnight" is a group piece for 5 dancers choreographed by Ashley Prchlik.  It is set to the song, by the same name, by Coldplay.  The piece contains motifs of darkness and light, and is inspired by feelings of hope and companionship through adversity.
Tickets are available at the door, $15 for adults, $8 for 12 and under.
Ascend would like to thank our sponsors – TADA, Strike LLC., Rhodes Environmental, Basil Gymnastics.
http://www.ascenddance.org
Contact: Nicola Bennett
Ascend Dance Collective
(281) 804-0092
nbennett1223@gmail.com