FOR IMMEDIATE RELEASE
Contact:
Ayan Felix | ayan4felix@gmail.com

Ayan Felix Presents Secure The Bag In Barnstorm Dance Fest – Program A
June 19 & 22 at Midtown Arts & Theater Center Houston (MATCH)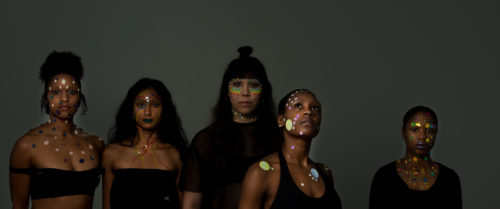 Houston-based choreographer Ayan Felix will premiere a new 16 min work on Program A of the 5th annual Barnstorm Dance Fest. Felix's work, entitled Secure the Bag, presents questions on vulnerability, individuality, and time within group settings. Secure the Bag is a play on slang which means to pursue or achieve your goals–usually monetary–by any means necessary. In this piece, Felix's piece takes the effort usually reserved for material pursuits and diverts it towards establishing meaningful connections between melanated bodies. Secure the Bag asks audiences what pushes us to be together? How do we value our time together?
Effortful, as social interactions can sometimes be, her movement has sudden breaks in momentum that uncover moments of honesty between dancers. Felix herself explains, "feeling open for those of us not used to really feeling safe is hard– especially if you are the only brown or black person in the room. And even if you are not, it is a chore to consider yourself available for love and help." Secure the Bag is a creation and exploration of a comfortable places. Secure the Bag is drenched in that feeling of surprise when you have someone or multiple people to fall back on and "respect your flow."

Within group phrases her dancers grasp for feelings of comfort using mundane objects like cotton blend flat sheets and reflective sleeping bags. Secure the Bag is danced by 5 local dance artists, Tiara Blake, Ashley Boykin, Cynthia Garcia, Somya Gupta, and Ty Lewis, to a live mix by DJ HYPERFEMME. Costumes are produced by Ashley Horn-Nott. As a 2018-2019 Dance Source Houston Artist In Residence, Felix has created another blend of dance theater. This time, examining other brown and black bodies seeking comfort while unknowingly being lost in it. Felix taps into the body as a "adaptable engine" and constructs a non-linear story of race, femininity, and attempted collectivism among 5 young dancers.
Felix will premiere Secure The Bag June 19 & 22 at MATCH. Tickets are available at matchouston.org.