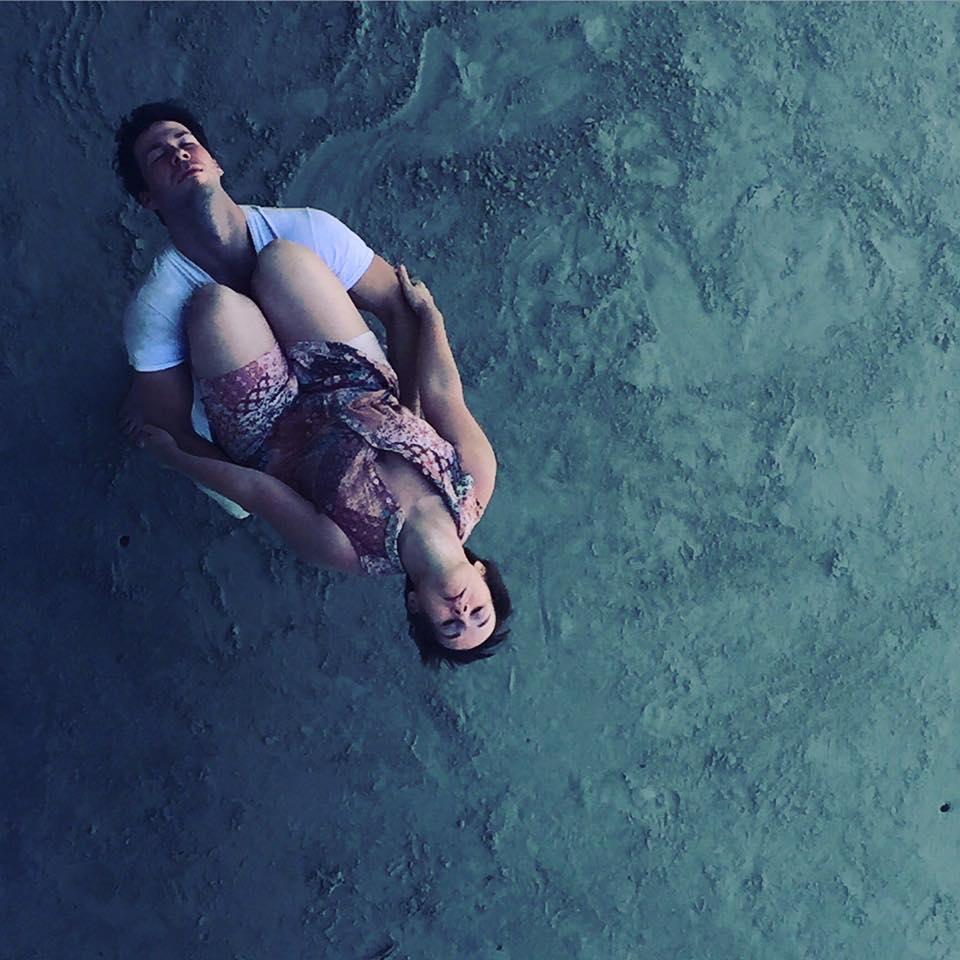 HOUSTON, TEXAS – January 23, 2016 – Aimed Dance, formerly Rednerrus Feil Dance Company, will present "32 on 3:2," a FREE concert event on Wednesday March 2, 2016 from 7:30pm – 9:30pm at The Barn in Houston, TX. The production will feature three Aimed Dance premieres in celebration of the company's new mission and vision as well as artistic director Amy Elizabeth's 32nd birthday. Built on community, "32 on 3:2" features collaborations with over a dozen local artists. 
An immersive dance experience using both video and live dance performances, "Brick-by-Brick" is a four layer process from studio to stage that challenges the choreographer to release control to the nine additional artists involved in the creative process. 
"Strong Moves Slow: Dance Film", Amy Elizabeth's second dance film takes a popular RFDC stage work originally set in 2009 and gives it a new look and intention. Set on the shores of Galveston Island, TX, David J. Deveau, Jared Doster, Jamie Williams and Amy Elizabeth illustrate that strength must be developed and power and grace take time. 
Still in the development stage, "3" is a choreographic collaboration between Amy Elizabeth and Jared Doster that is strongly impacted by the performers: Victoria De Renzo, Jared Doster, and Danielle Garza. "3" focuses on innovative movement generation, floor work, and partnering. 
We invite you to join us for a night celebrating life, new beginnings, and the art of dance. Performances will begin at 7:30pm with a celebration including a red carpet entrance and a cake reception.
DETAILS
32 on 3:2
The Barn
2201 Preston St. Houston, TX 77003
Wednesday March 2, 2016
7:30pm – 9:30pm
FREE Admission 
About Aimed Dance
Aimed Dance, formerly Rednerrus Feil Dance Company, was founded in 2006 by artistic director Amy Elizabeth. A 501(c)3 nonprofit organization, Aimed Dance aspires to produce viscerally invigorating performance art that leaves the audience enthralled with a captivating sense of purpose. We have been creating work in Texas for over ten years with more than 30 works in our repertory. Since settling in Houston, TX in 2011, artistic director Amy Elizabeth has been named one of Houston Press' 100 Creatives and Top 10 Choreographers of 2013. She is currently an Artist in Residency with Dance Source Houston, Houston's leading dance resource organization.
Press Contact: Amy Elizabeth
Artistic Director, Aimed Dance
281-881-3198
amyelizabeth@aimeddance.org