For Immediate Release
April 26, 2021
Brittany Bass Announces Pop Up Performance Series: Epoch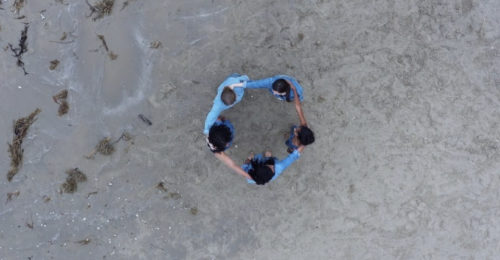 A 9-month pop up series of dance performance running April 2021-December 2021
Houston, Texas— April 26, 2021
With great excitement comes the announcement of a local pop-up dance performance series: Epoch, presented by Brittany Bass. These pop-up performances will be hosted once a month, from April 2021 until December 2021, in different venues located all around the greater Houston area. Digital offerings, live dance performance and Q&A's will be included at many of the locations.
Over the past year the way that dance has been viewed and experienced has changed. There was a sense of accessibility that has not always been in the experience of the art form. The way that dance performance was presented consequently evolved for Brittany and these free impromptu pop up performances are a response to the more communal way of sharing dance that she wishes to establish.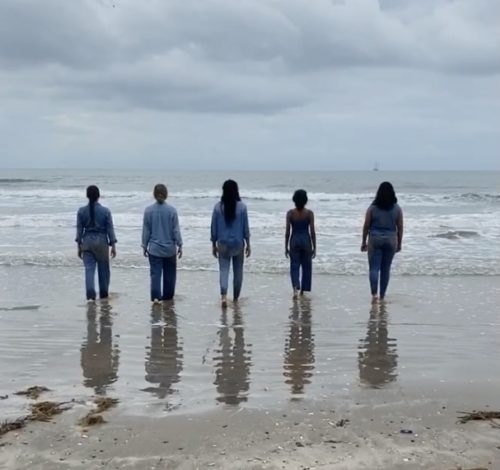 "Dance started as a communal experience and I would like to somehow create that same sense of community and accessibility with these performances. My goal is simply to share my art with all who are willing and wanting to embrace it, without the worry of ticket cost, and travel to venue or anything else that might prevent someone from experiencing and enjoying the art form"
The April 30 performance is a soft launch of the ongoing series of pop-up performances. Information regarding location and dates for upcoming months will be updated (in true pop-up fashion) closer to the day of the event.
*This series of performances is Funded by Houston Arts alliance SACI grant.
Epoch Pop- Up Performance Schedule
All events listed in Central Time
April
Friday, April 30, 8pm – featuring dance film: Social Islands
This event will be held at Central City Co-Op, Houston's oldest organic co-op!
Social Islands, premiered as a dance for stage performance in February 2020 and was later adapted into a dance for film project October 2020.
Located on Heights at 420 E. 20th Street, Houston, 77008, Central City Co-Op is Houston's local, sustainable marketplace and oldest existing organic Co-Op. The co-op was formed by Houston chef Pat Greer and Gundermann Farms in 1998 and now is run by Jessica Wilt Navas and husband, Eric. For nearly 20 years, they have supported sustainable agriculture by providing farm fresh, local, organic produce and nationally certified organic produce to their members at affordable prices.
May
Monday, May 31, 12pm- featuring dance film and stage performance of: Social Islands
This event will be held digitally via YouTube through requested link access!
June
Friday, June 4, 8:30pm – featuring dance film: Social Islands,
This event will be held at Miller Outdoor Theatre and can be viewed digitally via live stream.
Located on 6000 Hermann Park Drive, Houston, Tx, 77030, Located on nearly eight acres in the heart of Hermann Park, Miller Outdoor Theatre is the only free open-air theatre of its kind in the United States. Since 1923, Miller Outdoor Theatre in Hermann Park has been one of Houston's most beloved cultural treasures, a gathering place for the community and the site of thousands of memorable free performances. Miller Outdoor Theatre
Photos and Biography
Photos:
Promo Video:
About Brittany Bass
Brittany Nicole Bass has earned her Bachelor's degree in dance from the University of Houston. Currently, she is a Teaching Artist with Houston Ballet's Education and Community Engagement Department. She is on Faculty for the Houston MET Dance. She is the program associate for Dance Source Houston and has been a member of Karen Stokes Dance Company since Spring 2014.
Brittany's choreographed works have been featured in American College Dance Association, Houston's annual Barnstorm Dance Festival, Houston Choreographer X6 at ERJCC, Houston's 2019 Fringe Festival and Mind the Gap. In addition to this Brittany regularly gives back to the community she grew up in by sharing her knowledge of dance through classes, workshop and performance.
Follow Brittany on social media
Instagram: @brittanybass_
Facebook: facebook.com/brittany.n.bass.5
Website
For more information, press only:
Brittany Bass