FOR IMMEDIATE RELEASE
Contact:
Mollie Haven Miller
Executive Director
Dance Source Houston
mollie@dancesourcehouston.org
Dance Source Houston Announces Fall 2020 Dance Ambassadors
Dance Source Houston is excited to announce the Fall 2020 Dance Ambassador cohort, which includes Lindsay Gary, Gaby Luna, Tempest McClendon, Kemi OG, and Lizzy Tan. This group of 5 dance artists will be awarded a monetary stipend and receive professional development support while convening on a monthly basis to collectively investigate current challenges, opportunities and how to imagine a new way forward. The cohort was selected through an application process open to dance workers throughout the Greater Houston area with a strong focus on elevating Black, POC, Indigenous, queer, trans, disabled, and immigrant artist voices. 
Meet the Dance Ambassadors
---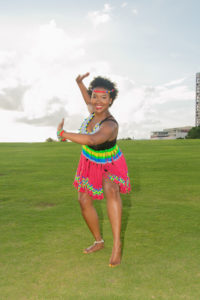 Lindsay Gary is a dance artist, educator, and choreographer who uses art to educate, connect, and empower the African Diaspora. She's the founder and artistic director of Dance Afrikana, home to Kuumba: A Celebration of Afro-Dance and Houston Black Dance Collective. It partners with Young Audiences of Houston and is fiscally sponsored by Fresh Arts. She's also a member of Pretty Cultured. Gary has received significant recognition for her work including becoming a Dance Source Houston Artist-in-Residence and completing the Artist INC program. Additionally, she was an artist for Project Row House's Round 50 and is a recipient of the Houston Arts Alliance City's Initiative Grant. 
Lindsay – Facebook Instagram | Dance Afrikana – Facebook Instagram | Houston Black Dance Collective – Instagram
"I am excited to be a part of the dance ambassador cohort so that I can be a liaison between the greater Houston dance community and Houston's black dance community. I would also like to acquire new skills and knowledge that will enable me to be more impactful in my roles and to achieve my goals."
---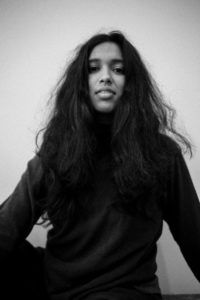 Gaby Luna Gaby Luna received a BS in Kinesiology with a minor in dance from the University of Houston, where she was a cheerleader for the Spirit of Houston. She has performed with Karen Stokes Dance, Psophonia Dance Company, NobleMotion Dance, Chapman Dance, and 6 Degrees. She is a dancer with Soreal Dance Crew and has traveled nationally to compete with them. She was an intern at Broadway Dance Center in NYC and modeled for Dance Spirit Magazine. She has taught at several Houston dance studios, workshops, and high schools. She is currently on staff for KIPP:Texas and Houston Ballet. She has worked for The Hope Project, Dance du Coeur, and SoReal Dance Studio. Gaby enjoys capturing moments with her camera, a good cup of coffee, dancing around the world, and spending time with her loved ones. 
"Howdy, my name is Gaby Luna and I am a teaching artist engaging the youth through arts integration in Houston, Tx. My goal as Dance Ambassador is to connect our culturally diverse dance community to educational resources for growth, enrichment, and representation."
---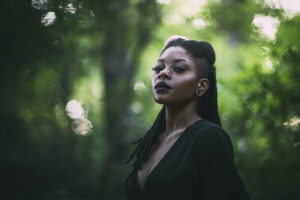 Tempest McLendon is a recent graduate of University of Houston, with a Bachelors in Dance with a double minor in Technology Leadership and Innovation Management and Studio Art. Originally from Virginia, Tempest started as a competitive gymnast at 10 years of age and won many medals in state, region, national meets. Beginning her dance studies in 2017, Tempest has choreographed and performed works at Midtown Arts & Theater Center Houston, Zilkha Hall, Discovery Green, Blaffer Arts Museum, Miller Outdoor Theatre, and more. ​Her goals are to create, perform, strengthen her movement communication, and spread the importance of freedom in self-expression. 
"I want to be part of DSH's Dance Ambassador Cohort to continue to bring about needed change to dance and arts. As a black queer woman, I think I bring a unique perspective to multiple strong communities that are hurting and grieving more than ever in the current social/political climates. I am looking forward to exploring more with Dance Source Houston through conversation, teamwork, expression, and creativity."
---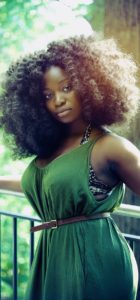 Kemi OG is a structural engineer, dance artist, choreographer, fitness instructor, and creative director. She is the Afrodance Instructor for the Institute of Contemporary Dance, and founder of Afrobeats with Kemi OG, an Afrodance program focused on teaching technique and fusion choreography. Since 2012, She has trained and taught Afrodance, produced several shows, and curated multimedia performance pieces. In 2015, She founded AFROBEAT at JHU, a Zumba-inspired Afrodance fitness program focused on African, Caribbean, and other diasporic rhythms and worked as its main instructor for the first 3 years at Johns Hopkins University, where she also received a certificate in dance. In 2019, She hosted an 8 city Afrodance tour for beginners which raised over $1000 for a children's camp in Nigeria. She has performed for artists such as Tiwa Savage, Oritse Femi, Toofan, Yemi Alade, Eddy Kenzo, Afro B, Mr. Eazi, Kizz Daniel, and others. In addition to teaching, She is currently working as the executive producer of "Femme: Through the Inner Eye of A Westernized African Girl," a creative project focused on empowering women and creatives of color.  Kemi has a passion for learning and sharing African culture and history through dance, and using the dance form as a medium for talking about social issues while encouraging mental wellness and self-worth through movement. 
"My journey as a dancer started through self-learning and figuring things out along the way. However, I was not always aware of the resources around me, which could have made things easier. When I became a member of Dance Source Houston, my world opened up to so many opportunities and resources, that it changed the way I looked at my art and my approach to creating. Many of us dancers struggle to create partly because we don't always think we have the ability, the support, or the acumen to make our visions a reality. As an ambassador, I get to help dancers like me so they do not have to struggle to figure things out the same way I have. With this opportunity, I am excited to be a part of a movement that supports dancers through education, professional development, opportunities, and more."
---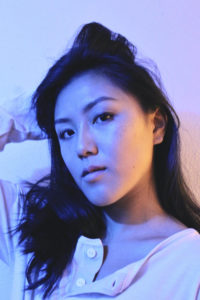 Lizzy Tan is a Singaporean-American dance artist and social scientist from Houston, Texas. Lizzy has performed and presented work internationally at the Trinity Laban Conservatoire of Music and Dance, Siobhan Davies Dance, Altes Finanzamt and SUB TEI Berlin. Her works have also been selected for the Cohen New Works Festival and adjudicated for Houston Choreographers: Generation Next. Lizzy received her BFA in Dance and BA in Economics with Special Honors from the University of Texas at Austin. She also holds an MSc from the London School of Economics and Political Science. More at www.lizzytan.com. 
"Returning to Houston after six years, I am grateful for and excited to use this platform to invest in our dance ecosystem, which has been formative in my development as an artist and global citizen. I look forward to sharing my skill set for arts advocacy, celebrating our city's diversity, and engaging our larger community with accessible classes."