FOR IMMEDIATE RELEASE
Contact:
Mollie Haven Miller
Executive Director
Dance Source Houston
713.224.3262
mollie@dancesourcehouston.org
Mind The Gap Goes Virtual!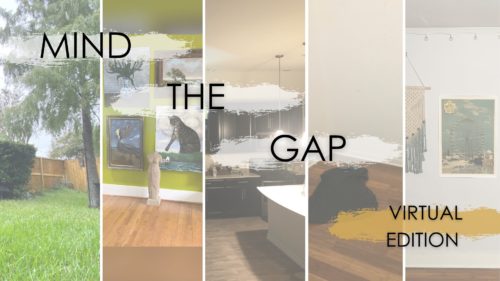 HOUSTON, TX September 28, 2020 – After 15 performances in Matchbox 2 at Midtown Arts & Theater Center Houston (MATCH), Mind The Gap continues virtually, on October 5 at 7pm! Dance Source Houston (DSH) will present a program of 5 original solo works, created by local dancemakers and streamed live from their homes. The artists featured in the 16th edition of Mind The Gap include Joshua Leon Eguia, Karen J. Imas, Paty Lorena Solórzano, Emalie Vann Thok, and Ke'Ron Wilson. 
The performance will be available in real-time via YouTube. Following the performance, audience members will have the opportunity to join an artist talkback with the choreographers through Zoom. 
From our couch to yours, join us for an evening of short solo works, made specifically for this space and time. Tickets are available for the virtual Mind The Gap performance on a pay-what-you-can sliding scale here. Your ticket purchase supports DSH's commitment to paying artists. Each choreographer will receive a $500 commissioning stipend for their work. 
Choreographer Bios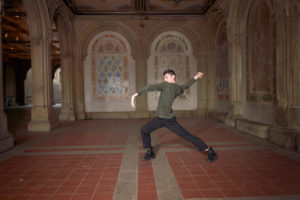 Joshua Leon Eguia is a choreographer and dancer born in Houston, Texas. He attended the University of Houston School of Theatre and Dance where he earned dual degrees in both acting and dance. He has collaborated in the creation of original roles with Vladimir Varnava for Natalia Osipova's "Isadora." He has worked with notable choreographers and companies, including Karole Armitage, Washington National Opera, Arthur Aviles Typical Dance Theatre, and has been featured as a Dancer for Marc Jacobs and Y3. His work has been commissioned by SUNY Fredonia, and been presented at venues including Austin Dance Festival, Boston Contemporary Dance Festival, Four in the Mix, BAAD!, and Moving Men.
---
Karen J. Imas has lived, worked, and performed in Houston, Texas since 2009. Recent work includes Myakanin, TSMC's Collective Isolation Series, Danse Macabre: Constant Companion, and Siren.  Performance training includes modern dance, butoh, puppetry, and mask theatre.
---
Paty Lorena Solórzano (b. Morelia, Michoacán, MX), is an independent dancer/choreographer, professor at Universidad de las Américas Puebla, artistic director of DanzaUDLAP, and co-director of Performática 2020: Foro Internacional de Danza y Artes del Movimiento. Her work has been presented by MATCH Houston, Performática, Sidewalk Festival Detroit, Triskelion Arts, AUNTS WPA, and Movement Research at the Judson Church, among others. Her recent works LLEVAMOS HORAS GRITANDO PRESENTE and Memoria Entre Alas were choreographed for and performed by Danza UDLAP. Paty received her BFA from Texas Christian University and MFA from The University of Michigan.
---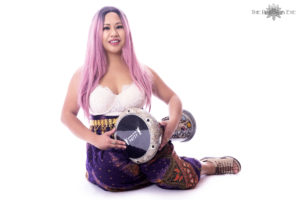 Emalie Vann Thok is a Houston-based dancer, researcher, and Artistic Dance Director of World Museum Studios, a collective creating museum exhibits, media, and world dance performances. Emalie studied at Harvard, at Teachers College, Columbia University, the Cambodian language at the University of Hawaii, theater dance forms at Sam Houston State University, and various dance styles with Houston studios, NYC studios, and The Royal Ballet of Cambodia Master Class. In addition to contemporary theatrical Cambodian dance, Emalie performed concert Egyptian folkloric, Spanish Zambra Mora, and world fusion video dance under Sahira, Dr. Silvia Salamanca, and Kaeshi Chai, respectively.
---
Ke'Ron Wilson, originally from Lakeland, Florida, is a non-binary dance artist and choreographer currently based out of Houston, Texas. They received their B.F.A. in Dance from Sam Houston State University where they studied rigorously in Ballet, Jazz, Modern, and Choreography, and became a founding member of Social Movement Contemporary Dance- courtesy of Elijah Alhadji Gibson. As a freelance dancer and choreographer, they are building a relationship with the Pilot Dance Project. Ultimately, they aspire to expand our collective perception of gender, sexuality, and spirit as they relate to the movement, the human body, and creation itself.
---
About Dance Source Houston
Dance Source Houston is a 501(c)(3) nonprofit organization dedicated to empowering the diverse individuals and organizations working in the field of dance throughout the Greater Houston region by means of advocacy, inclusive community engagement and support services. Founded in 2005, Dance Source Houston is a resource for all things dance in the Greater Houston area and provides programs and services to address the evolving needs of the local dance community. Dance Source Houston is funded in part by a grant from The City of Houston through the Houston Arts Alliance, Houston Endowment, Mid America Arts Alliance, and Texas Commission on the Arts. www.dancesourcehouston.org
###