FOR IMMEDIATE RELEASE
Contact:
Mollie Haven Miller
Executive Director
Dance Source Houston
713.224.3262
mollie@dancesourcehouston.org
Dance Source Houston Presents Mind The Gap XXI
at MATCH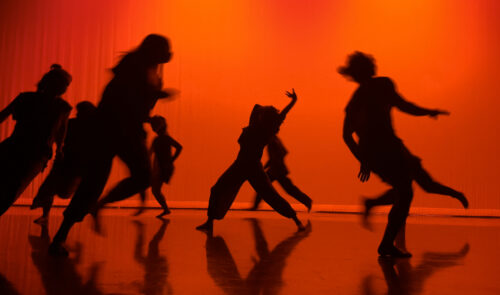 HOUSTON, TX August 22, 2022 – Dance Source Houston (DSH) will present the 21st edition of Mind The Gap, a showcase series featuring danceworks by local choreographers, on Tuesday, September 13, 2022 at 7:30pm at Midtown Arts & Theater Center Houston (MATCH). The program includes works by Tobaric Atkins-Montana, Justin Curry, Chathuri Nirosha, and jhon r. Stronks.
The co-production style format of Mind The Gap offers dancemakers the opportunity to share their work with audiences alongside fellow artists on a shared program supported by Dance Source Houston. Participating artists receive assistance in production planning and audience development skills while not bearing the burden of self-production, allowing choreographers to direct their energy and focus to the works presented onstage.
"We are thrilled to launch the seventh season of this series with Mind The Gap XXI," says Mollie Haven Miller, Executive Director of Dance Source Houston. "The September 13 program kicks off the new season and includes an exciting lineup of dancemakers working in a wide range of genres, many making their Mind The Gap debut."
Mind The Gap was created in partnership with MATCH to support independent choreographers and small dance companies presenting their work. The program offers participants high production value, low administrative burden, and shared ticket income. Begun in January 2017, Mind The Gap has featured works by more than 100 local dancemakers to date.
Tickets are available now at matchouston.org on a pay-what-you-can sliding scale, starting at $15, with all choreographers receiving a percentage of total ticket sales. 
---
Learn More About The Dancemakers & Their Works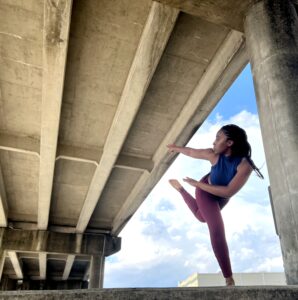 Tobaric Atkins-Montana has been dancing for 6 plus years professionally with companies like Urban Souls, Holding Space, Pilot Dance, and Alas dance, and has had the opportunity to perform at Mind The Gap and other opportunities. Not new to choreographing, this will be his first time choreographing his own works, and building his own company I-M-U Dance. After years of training and determination, he has felt as if he's grown to a point that now he can freely express his love and passion for dance through classical, innovative, and challenging choreography. As he embarks on this new chapter in his life he invites all to join him in this journey of movement. Honoring to entertain, educate, and incite creativity through dance and movement.
Labeled in beliefs will be a depiction of the internal and external struggles of people battling social norms and beliefs. Evolving through different forms of dance and movement.
---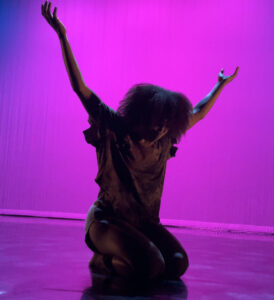 Justin Curry is an emerging dancer, choreographer, filmmaker, and educator currently based out of Houston, Texas. Justin's professional performance career includes WhirlWind Dance Company, NobleMotion Dance Company, Houston Fringe Festival, Barnstorm Dance Festival, Sam Houston State University Department of Dance, and five years performing for Drum Corps International & Winter Guard International. Justin has presented his choreographic works globally with highly esteemed companies, organizations, and festivals such as Eisenhower Dance Detroit, Dance Film Association in NYC, Big Muddy Dance Company, Auro Apaar Dance Film Festival in India, Dance Source Houston, Jacksonville Dance Film Festival, and Sam Houston State University. His creative process emphasizes nuanced individualism, movement autonomy, and integration of interpersonal compositions. Justin will graduate in May 2023, earning his BFA in Dance with a focus in Choreography & Performance from Sam Houston State University.

Mirage displays a somber narrative that follows our main character through an unforgiving desert landscape, only to be "rescued" by their own disillusion. Mirage draws its audience in by its guttural movement qualities, humanistic representation, and the desire to show empathy towards the characters' struggle with accepting the inevitable.
---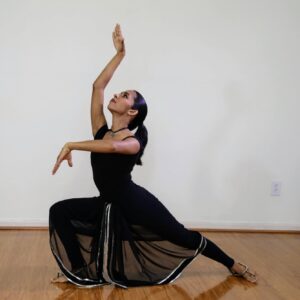 Chathuri Nirosha is a Kandyan dancer based in Houston, TX. She has formally trained in Kandyan dance, a classical dance form from Sri Lanka, from Guru Ritani Solanga at Ritani Dance Academy and Guru Ravibandhu Vidyapathy. In 2021, Chathuri had her Kala Eli Mangalya- a rite of passage ceremony, in which her teacher deemed her a fully cultivated dancer. Her debut concert that followed showcased various forms of Sri Lankan classical dance and arts. Chathuri is a chemical engineer by profession but her heart has always been with dance. She hopes to continue on a lifelong journey of learning and performing the classical arts of her heritage.
Kandyan dance is a classical and traditional art form derived from ancient village rituals in Sri Lanka that are conducted for healing and worship. This performance of Gajaga Wannama is an artistic variation of a traditional piece in the Kandyan dance repertoire, which is set to a song describing the majesty and elegance of an elephant.
---
jhon r. stronks is a queer-identifying gender non-conforming dancer/ singer / choreographer, engaged in a practice that generates a genderqueer expression informed by an internal transgender dialogue. Through this practice, stronks examines their internal feminine nature and acknowledges how in response to subtle and not so subtle societal requests they have framed and contained the femininity that is their birthright. stronks has been accused of presenting audiences with seemingly unruly work that reveals itself according to its own logic. Seeing their work as collage, stronks' choreographic expressions combine the fundamental elements of composition, with a confluence of movement styles and techniques drawn from a personal movement foundation in Modern, Post-Modern, Jazz, Ballet and Africanist dance training. From this place, stronks dives into the deep end playing with alternative structures for dance making that are more intuitive and often unpredictable.
mourning in the harbor. #sunrise winds itself around the final stages of grief. This solo charts a course toward self acceptance and emergence following the example of Earth Kitt.
---
About Dance Source Houston
Dance Source Houston is a 501(c)(3) nonprofit organization dedicated to empowering the diverse individuals and organizations working in the field of dance throughout the Greater Houston region by means of advocacy, inclusive community engagement and support services. Founded in 2005, Dance Source Houston is a resource for all things dance in the Greater Houston area and provides programs and services to address the evolving needs of the local dance community. Dance Source Houston is funded in part through support from The City of Houston through the Houston Arts Alliance, the Cullen Trust for the Performing Arts, Houston Endowment, and Texas Commission on the Arts. www.dancesourcehouston.or
###