FOR IMMEDIATE RELEASE
Contact:
Mollie Haven Miller
Executive Director
Dance Source Houston
713.224.3262
mollie@dancesourcehouston.org
HOUSTON, TX November 17, 2023 – Dance Source Houston (DSH) continues the organization's 19th season with the 27th edition of Mind The Gap, an evening of works by local dancemakers, on Tuesday, December 5 at 7:30pm at Midtown Arts & Theater Center Houston (MATCH). The program will include works by DSH members ​​Mark Aguilar, Brittany Nicole Bass, Adam Castañeda, Kyle Rucker, Stacy Skolnik, and Lori Yuill. The evening will feature solo and ensemble contemporary and modern works created and performed by dance artists based across the Greater Houston area.
The co-production style format of Mind The Gap offers dancemakers the opportunity to share their work with audiences alongside fellow artists on a shared program supported by Dance Source Houston. Participating artists receive assistance in production planning and audience development skills without taking on the full burden of self-production so they can direct their energy and focus toward the works presented onstage.
Mind The Gap was created in partnership with MATCH to support independent choreographers and small dance companies presenting their work. The program offers participants high production value, low administrative burden, and shared ticket income. Begun in January 2017, Mind The Gap has provided a performance platform for more than 115 local dancemakers to date, providing opportunities for dancemakers and connecting audiences with new dance experiences.
Tickets to the performance are available now at matchouston.org on a pay-what-you-can sliding scale for both in-person an livestream viewing, starting at $15, with all choreographers receiving a percentage of total ticket sales. 
Learn More About The Dancemakers & Works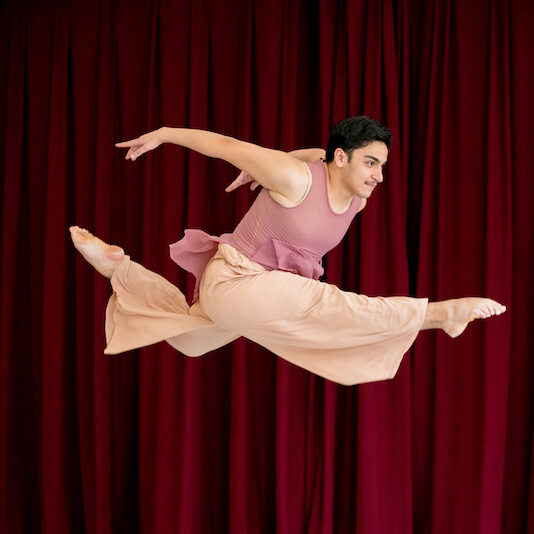 Mark Aguilar is a Houston native who recently graduated from New York University Tisch School of the Arts with a bachelor's in Fine Arts in Dance and a minor in Spanish. While attending NYU, he had the pleasure of choreographing multiple pieces for his peers, including Masculine vs. Feminine, T.M.R & N.O.A, In Red Ctrl, and F2A/F2B. Additionally, he was able to work with Rafael Cañals, and the Trisha Brown Dance Company. Mark is a Kinder HSPVA graduate of the class of 2020 where he had the opportunity to work with Zack Tang, Hope Stone and Michael Foley. Mark is a choreographer and dancer of Mexican descent. His own cultural background and tradition serve as a source of creative inspiration for their choreography and perspective in dance. He believes people can obtain fresh ideas on life by witnessing art. Through music, lighting, clothing, and movement choices, he questions Eurocentric dance norms that were brought to America. He criticizes the lack of diversity that is ingrained in Eurocentric dance genres. Dance is a form to express himself; for him, it's a cultural experience. He also brings Mexican social dance into his choreography since it's how they started their dance journey.
"This solo is a way for me to educate the audience and fellow peers about the stories that happen every day in this country and how immigrants and DREAMERS are not aliens but people who are trying to find the American Dream."
---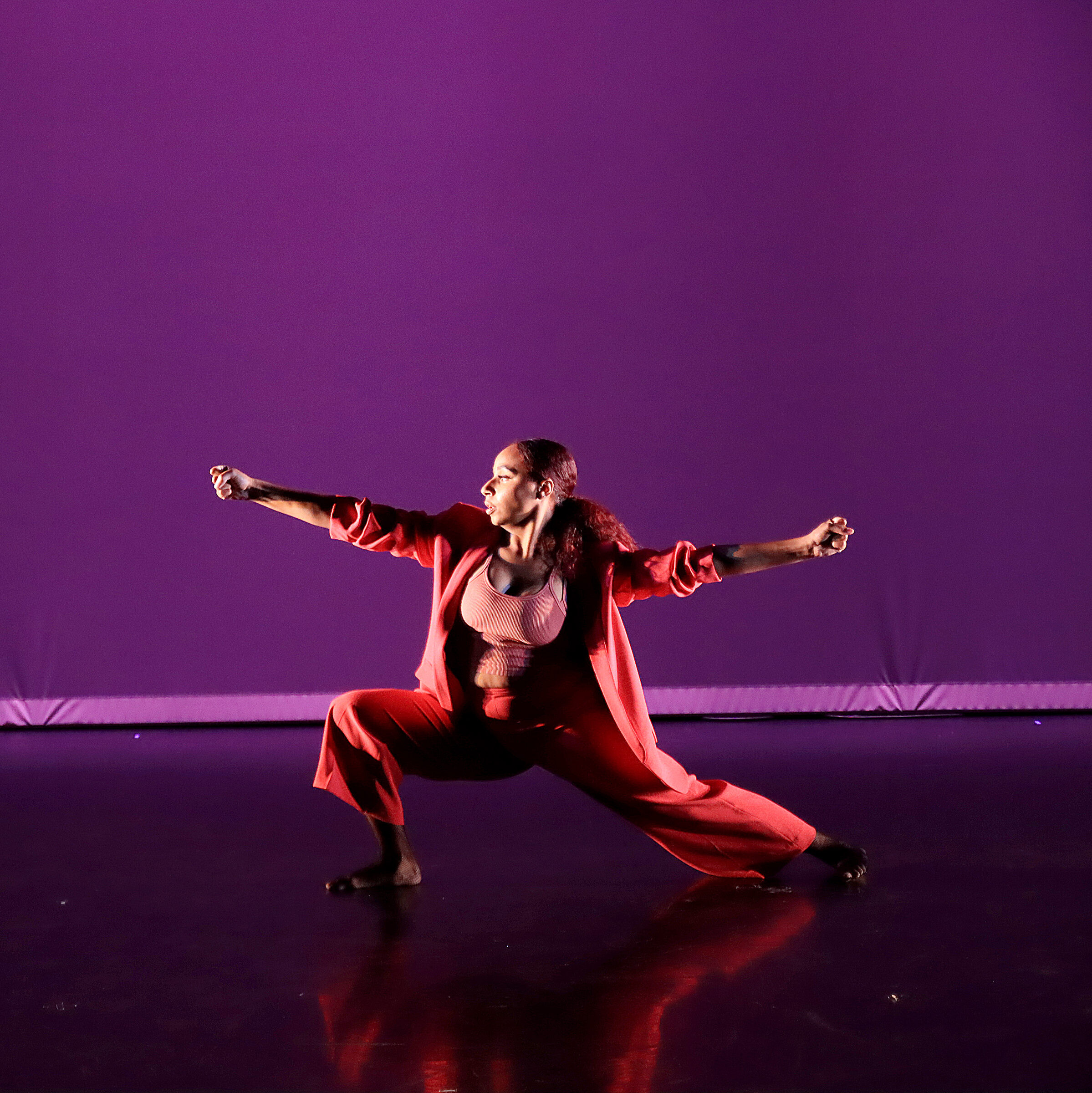 Brittany Nicole Bass has earned her Bachelor's degree in dance from the University of Houston. She is a Teaching Artist with Houston Ballet's Education and Community Engagement Department. She is on Faculty for the Houston MET Dance. She is the Program Manager for Dance Source Houston and has been a Karen Stokes Dance Company member since the Spring of 2014. Brittany's choreographed works have been featured in American College Dance Association, Houston's annual Barnstorm Dance Festival, Houston Choreographer X6 at ERJCC, Houston's 2019 Fringe Festival, and Mind the Gap.
"As I mark another year of life, I am determined to indulge in more pleasures. This performance is an opportunity to be present to the connection that I feel to myself and others and to be mindful of the joy I feel on the stage; nothing more, nothing less."
---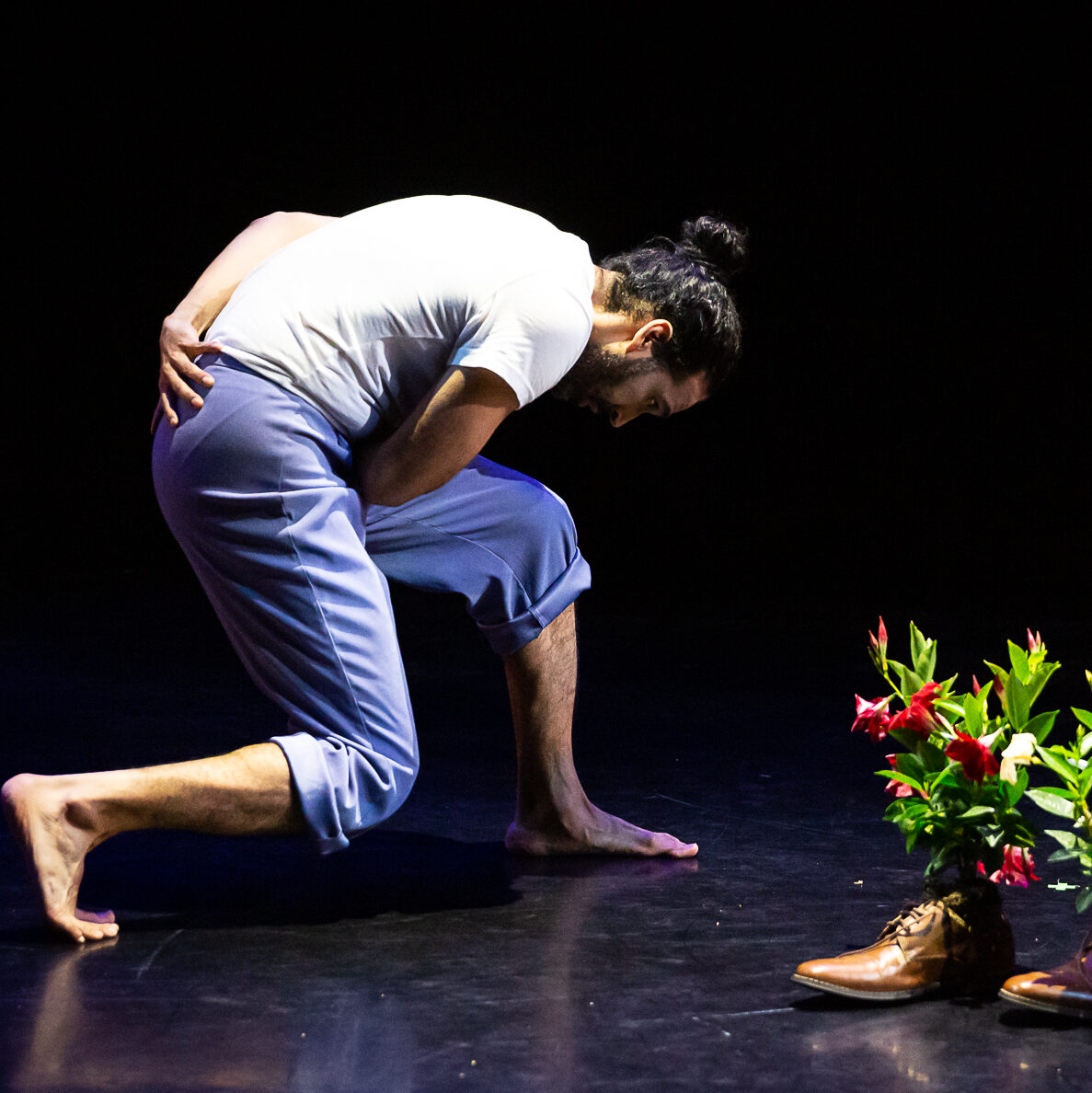 Adam Castañeda is a dancer, choreographer, and arts administrator living in Houston, Texas. He is the Executive and Artistic Director of The Pilot Dance Project, a non-profit arts organization with the mission of transforming and empowering communities through innovative dance and performing arts experiences. In 2018, he was a graduate of the second class of Houston's Artist Inc. program, and was one of 15 dance presenters selected from a national pool of applicants to participate in the Jacob's Pillow National Dance Presenters Forum. He was chosen as one of Dance Source Houston's 2018-2019 Artists-in-Residence, has recently led The Pilot Dance Project through EmceArts' New Pathways program, served on the National Endowment for the Arts dance panel, and was awarded a 2020 Support for Artists and Creative Individuals from the City of Houston through the Houston Arts Alliance for his evening-length dance work, Lazarus in the Promised Land. In 2021, he expanded The Pilot Dance Project's programming to include the Texas Latino/a/x Contemporary Dance Festival, and Queer Fringe Houston. His site-specific collaboration with sculpture artist Tami Moschioni is currently being restaged for Dance Source Houston's Barnstorm Dance Fest 2022. When not dancing with The Pilot Dance Project, he can be found onstage with Suchu Dance/Jennifer Wood. Outside of dance, Adam holds an MA in English and American literature from the University of Houston, and is a full-time faculty member of Houston Community College's English department. For more information, visit www.pilotdanceproject.org.
"Bayou People is an original dance/music collaboration between Adam Castan͂eda and Markus and Melissa Cone of the MMCEnsemble. Bayou People is a reimagining of Houston as a society that is community-focused, land-conscious, and environmentally-friendly."
PDP – Website | Instagram
AD – Instagram
---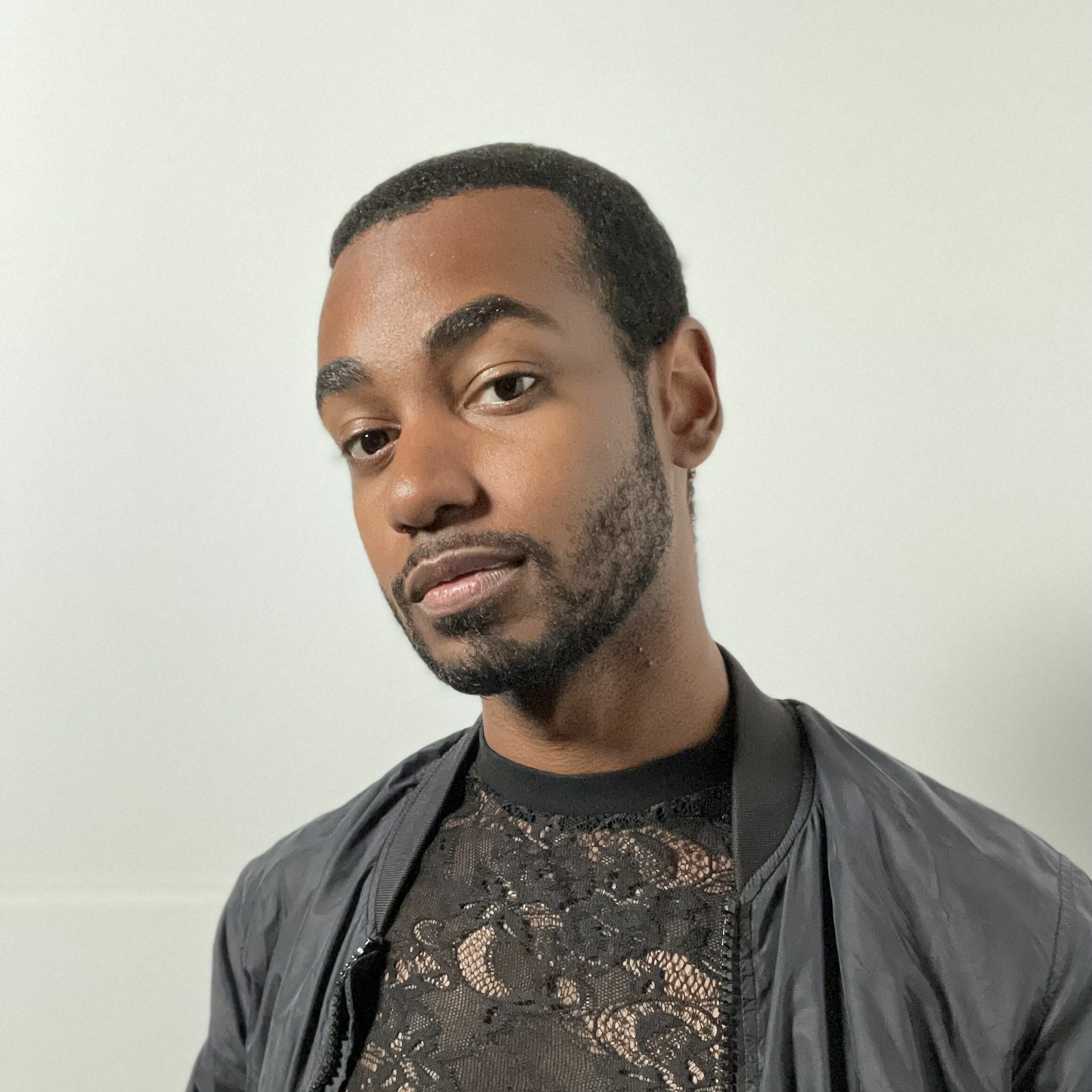 Kyle Rucker is an undergraduate in his final year of pursuing a BFA in Dance at Sam Houston State University. Prior to attending, he spent many years as a Color Guard Director at various schools in the Houston and DFW areas. As a Color Guard performer, Kyle worked with world-renowned artistic choreographers; ultimately receiving an international championship title in 2017. Due to his background as a musician, Kyle's work centers around musicality informing the choreographic journey. His playful use of space and sound creates an experience meant to give unique sensations throughout each product. Kyle aspires to become a choreographer for a wide range of performance mediums including contemporary concert dance, pop culture music videos, and broadway stage performance. During his time as a university student, Kyle has also developed technical skills such as Lighting Designer, Lighting Programmer, and Lighting Operator. Each of his presented works at SHSU had lighting individually designed and programmed by him. Other than choreography, Lighting Design is one of his favorite creative endeavors.
"A Playful Listen explores the energy of complex contemporary music by play of movement, form, and style. The music acts as a foundation guiding the viewer through a playful interpretation of the soundtrack."
---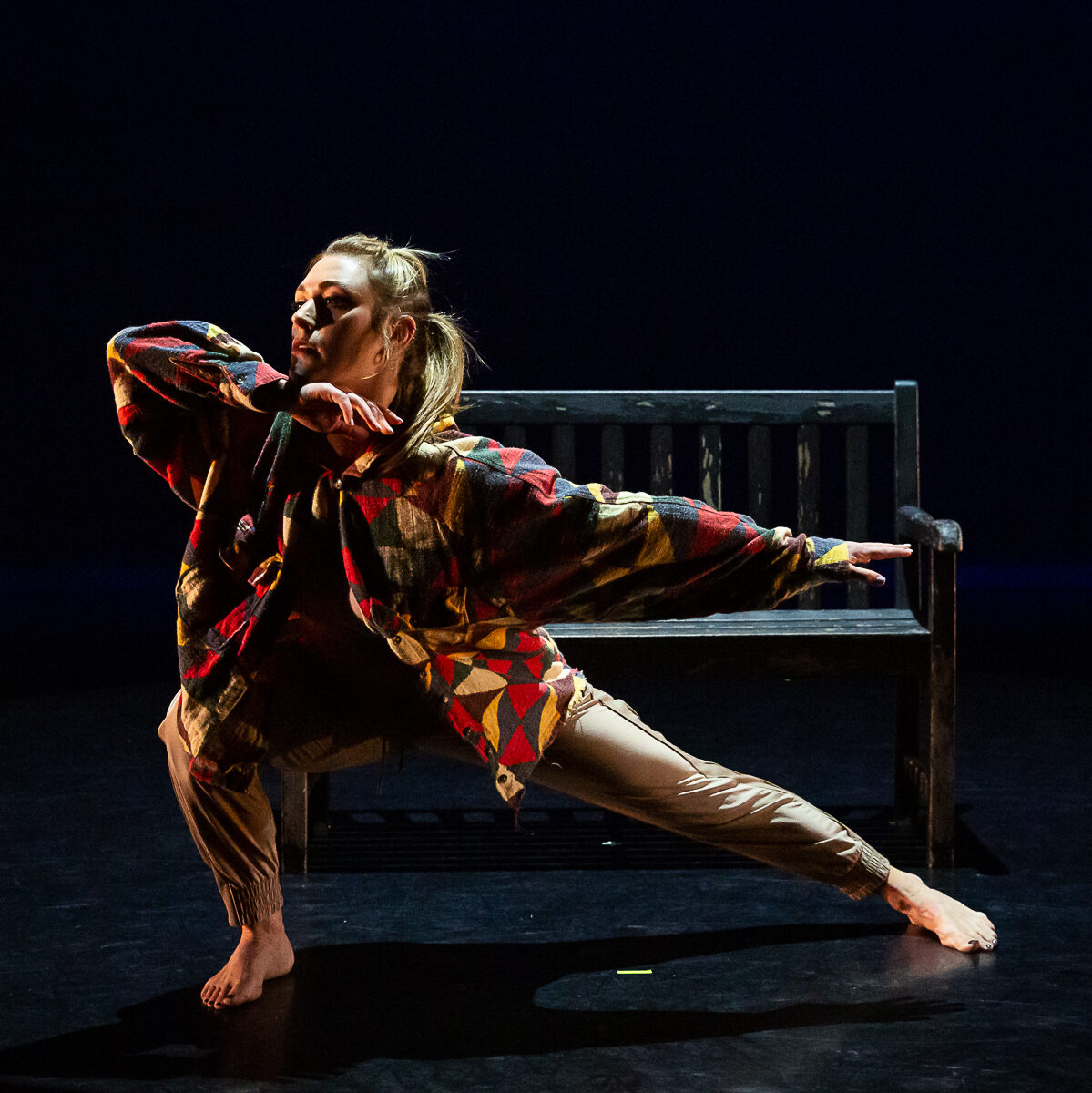 Stacy Skolnik was born in Houston, Texas; began dancing at three at Margo Marshall's Ballet Studio in Houston. She continued on at the High School for the Performing and Visual Arts where she continued to focus on dance and their different styles. Graduated from the University of Texas at Austin with a Bachelor of Fine Arts in Dance. She has also performed works by Ohad Naharin, Robert Battle, Mark Morris, Lar Lubovitch, and Andy Noble. Throughout the summers, she has also studied at Point Park University's intensive, Joffrey Contemporary/Jazz intensive in NYC, Joffrey Ballet Intensive in San Antonio, TX, and the American Dance Festival. Former member of Gaspard&Dancers in Durham, NC. Currently in Houston, was a founding/former member of Open Dance Project. Freelancer performer/choreographer in the greater Houston area. Currently holds a Stott Pilates certification and teaches around the city!
"My solo, "It takes Two to Tango," is about how there can be an inner conflict within oneself and how does one work the situation out. With the inspiration of the dancing style tango, this solo is a self expression of the movement and different characteristic traits being portrayed."
---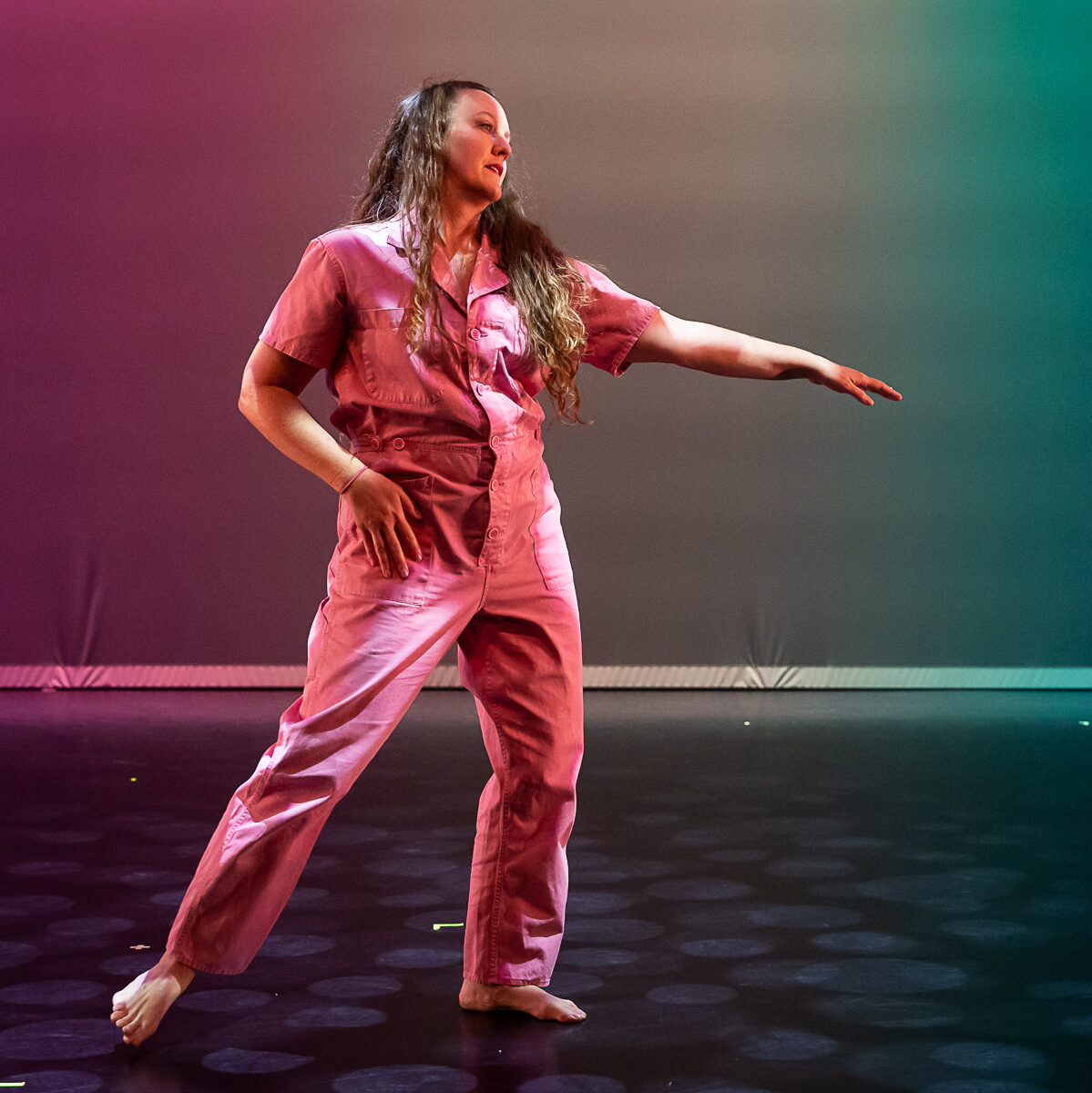 Lori Yuill (choreographer and dancer) has been engaged in making dances for the past two decades. Her most recent work was a collaborative event performed on Pelican Island and made with visual artist Eepi Chaad and musician Jeremy Lejeune. Her work includes ongoing research into the in-between spaces: the space between narrative and abstraction, choreography and improvisation, and between performance and rehearsal. jhon r. stronks (she/they/he) (singer) jhon is a queer-identifying, gender fluid, dancer/singer. jhon is the Artistic Director of "there…in the sunlight" a project heading that functions as a vehicle for their independent choreographic projects. As a choreographer jhon's has been accused of presenting audiences with seemingly unruly work that reveals itself according to its own logic.
"Archival, Revival, Reprisal takes a deep dive into the archive to revive and reprise dances and phrases that were created over the last 3 years. It is a living timeline that, through movement, represents the passage of time and the history and stories lived."
---
About Dance Source Houston
Dance Source Houston is a 501(c)(3) nonprofit organization dedicated to empowering the diverse individuals and organizations working in the field of dance throughout the Greater Houston region by means of advocacy, inclusive community engagement and support services. Founded in 2005, Dance Source Houston is a resource for all things dance in the Greater Houston area and provides programs and services to address the evolving needs of the local dance community. Dance Source Houston is funded in part through support from The City of Houston through the Houston Arts Alliance, the Cullen Trust for the Performing Arts, Houston Endowment, the National Endowment for the Arts, and Texas Commission on the Arts. www.dancesourcehouston.org
###