Contact:
Loren Holmes
(832) 343-1660
holmesloren89@gmail.com
Loren Holmes presents
Exploring "Mother, may I?": A Preview Exclusive
Loren Holmes, a single mother herself, intimately understands the daily challenges faced by women in similar circumstances, especially women of color. This insight forms the heart of her upcoming show, Exploring "Mother, may I?": A Preview Exclusive. Through this evening-length work and preview showing, featuring original choreography by Holmes and a talented ensemble of dancers, the production delves into a poignant examination of how societal attitudes may inadvertently compound the difficulties these women encounter.
The documentary, set against the vibrant backdrops of Beaumont and Houston, emerges from Loren's residency at Dance Source Houston. Together with esteemed cinematographer Jasmine Williams, they conducted intimate interviews and captured choreographed movements at Motherdog Studios. These authentic interactions with the mothers, labeled by Williams as "sacred," are woven into the fabric of the documentary.
With an original score by music producer Charity Lewis, the documentary seeks to immerse viewers in the emotional journey of each narrative. The show opens with Tiffany "The Wordmatician," guiding the audience through a poignant journey of historical memory, revealing the resilience of black and brown families through the ages. Choreography performed by Nia's Daughters Movement Collective, coupled with evocative imagery, exposes the harsh realities leading to the disproportionate number of single mothers in these communities.
Loren courageously shares her own struggles as a single mother, providing a deeply personal touchstone for the performance. Through choreographed sequences and powerful imagery, she lays bare the raw truth of her experience. Holmes emphasizes the importance of collaboration with women of color in telling these stories, recognizing their unique perspective and the power it lends to the narrative.
While the work addresses some dark realities, it also infuses hope and optimism, illuminating the strength and resilience of these women. "I knew I wanted my collaborators for this work to be women. In my bold opinion, women of color can best tell the stories of other women of color," said Holmes. While this piece may take a dark turn, like a baby doll being placed under a blanket to represent the horrible realities of postpartum, this work also offers light, hope and a level of optimism that may be hard to notice until the very end.
The preview event not only showcases excerpts from the film but also provides a glimpse into the larger narrative. The full documentary is slated for release in late 2024, with a preview showing scheduled for early 2024 in Beaumont.
In a gesture of support, Loren is collaborating with a local organization to provide essentials to single mothers and their children for the upcoming holiday season.
Exploring "Mother, may I?": A Preview Exclusive
December 9th, 7pm- mixer; 8pm- show
December 15th, 7pm; 8pm- show
Both evenings will close with a panel discussion
Archway Gallery, 2305 Dunlavy St., Houston, TX 77006
Tickets and more information are available at https://tinyurl.com/26554dt2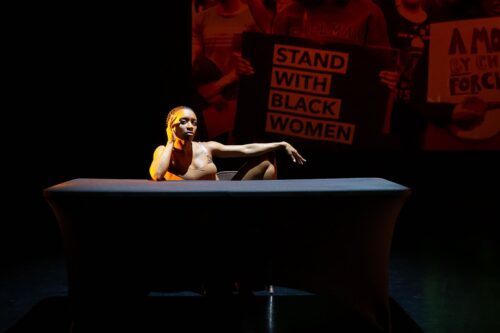 Loren Holmes is a Beaumont native who began her career as a professional dance artist and choreographer in Houston in 2011. Loren has made her life and career all about dance. Performing, teaching and creating are her true passions in the dance world. She hopes to continue to create work that speaks up for marginalized communities, women of color and those that otherwise wouldn't be recognized. 
Instagram: @renmarie_
---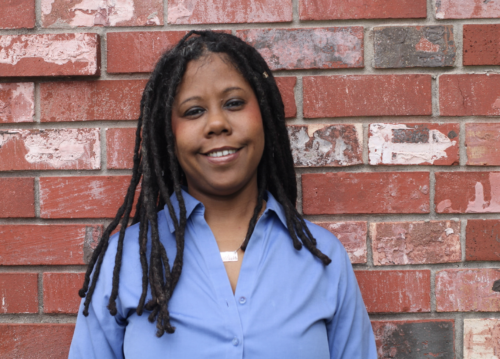 Cinematographer Jasmine Williams (Yazzaspazza) is a native Texan and Houstonian who grew up in Houston's Third Ward witnessing a good deal of Houston history taking place. A true lover of Texas BBQ she is also a dedicated filmmaker, visual artist, as well as DJ and Datamosher.
---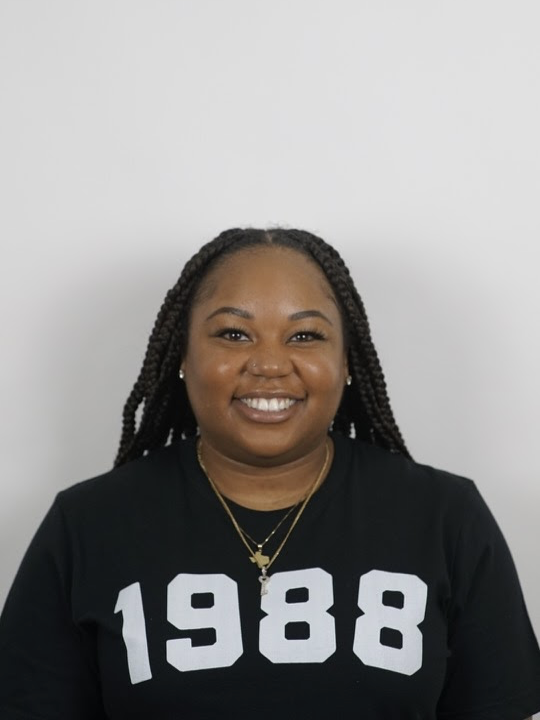 Charity Lewis, professionally known as Charity Work, is a Music Producer, DJ, and Co-CEO of GOD LVL production group. Hailing from Houston, TX, she continues to make her mark and gain respect as a woman in a male dominated field.
---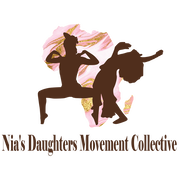 Nia's Daughters Movement Collective, founded by Stacey Allen in 2018, is a multigenerational group of like-minded black women dance and multidisciplinary artists with the mission is to create and support art and wellness initiatives through the lens of Black women and girls. Nia's Daughters was organized to perform culturally competent dance works while telling the stories of Black women and girls. The organization has grown to be a hub for artistic expression across disciplines and a place where collaboration thrives.