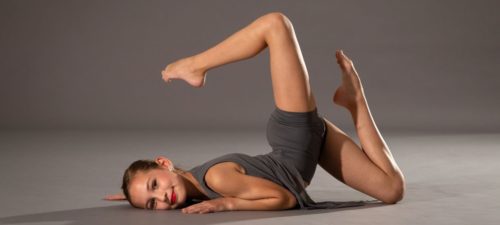 Press Release
Falling Into Motion
Texas Academy of Dance Art's Youth Ballet Company will be performing at Long Star Tomball's Performing Arts Center on Saturday, October 12th at 6PM. The YBC presents the second annual fall performance of Falling into Motion featuring a mixed repertoire of pieces choreographed by three outstanding choreographers: YBC director and former Houston Ballet Soloist, Elise Elliott, current Houston Ballet Soloist, Hayden Stark, and Joshua Stayton of Cincinnati Ballet.
The night's premieres include "Girl", a bright and feminine neo-classical number that celebrates girlhood and growing up choreographed by Elliott for our YBC dancers. "Girl" promises a joyful start to the evening and is followed by two contemporary ballet pieces, "Linear" by Stark and "Gathering" by Elliott. "Linear" is the embodiment of quick and powerful dance movement and choreography, intricately crafted to be performed by our Company and Junior Company Dancers. "Gathering" invites the audience to fall in love with the flowing choreography inspired by avian flight and camaraderie. This year our ballet company branches into contemporary works with the elegant line and precision of "Optimist" by Stayton. The evening's repertoire concludes with our most classical number, "Vivaldi Suite" choreographed by Elliott to celebrate the strengths of each of our three companies as they perform a series of interwoven works.
Alongside the YBC, Falling into Motion will feature performers from NobleMotion Dance, NobleMotion 2, and Houston Ballet as well as a gorgeous pas de deux, "Second Lullaby" choreographed by Andrew Noble and performed by our YBC Artistic Directors, Elise and Rhodes Elliott. NobleMotion 2 will be performing "Kentucky Fried Dance," and Houston Ballet dancers, Samuel Rodriguez and Tyler Donatelli, will be performing an excerpt from Le Corsaire.
Tickets range from $10 to $20, and are on sale at dancetada.com. Tickets may also be purchased at the door the day of the performance.