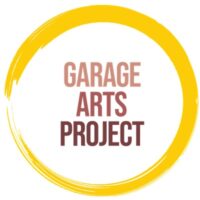 Garage Arts Project all set to host Bridges '22 — their flagship collaboration festival
Bridges is a performing arts festival that brings together curated collaborations and cross-genre performances by Texas based artists.
Houston, Oct. 28, 2022: Garage Arts Project (GAP) is all set to host its flagship event, Bridges Collaboration Festival on November 6th at the Sunset Coffee Building Plaza, Houston. Bridges '22 will feature a series of unique collaborations between artists across diverse genres. These Texas-based artists will present artforms ranging from flamenco guitar, to hip-hop, to bharatanatyam, to taiko drums.
The lineup includes:
A dance and visual art collaboration by Brandy Michele Adams, Marissa Michelle , Judge "Mr. Wow" Brandon, Alan "Canvas" Nguyen, Emi Matsushita.
A cross-genre dance collaboration featuring Plano-based Indian classical dancer Bhuvana Venkatraman from Tejas Dance Company and Houston-based modern dancer, Adam Castenada, along with musician Sid Balasubramanian.
A strings and percussion collaboration featuring Houston-based musicians – flamenco guitarist Jeremy Garcia and Indian classical violinist Abhishek Balakrishnan, and Dallas-based Indian percussion artists – Praveen Thiagarajan and Kushal Venkatesh
A special audience collaboration featuring Houston-based Japanese Taiko drum ensemble Kaminari Taiko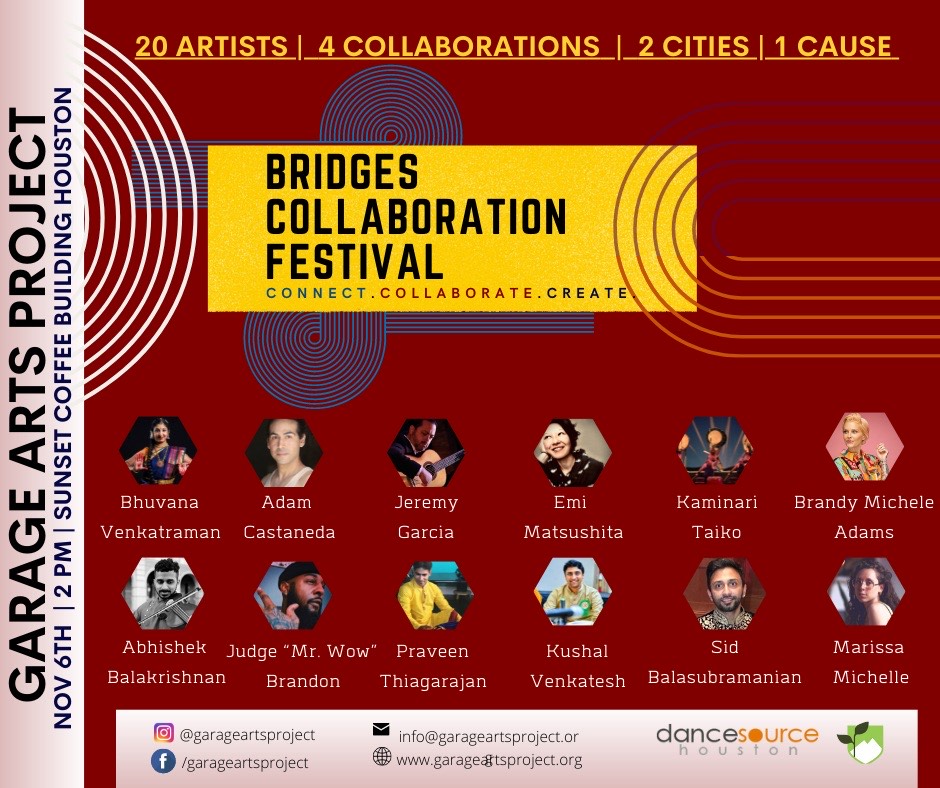 "Bridges was conceived out of our vision to bring communities together through the enriching experience of multicultural cross-genre collaborations in the arts. Our intent with the festival is to build a diverse, collaborative arts community by encouraging the collaborating artists to think outside the box and expand their artistry and creative exposure and allowing the audience to experience different artforms, interact and appreciate both the universal and diverse aspects of art forms around the world.
After two successful editions of Bridges in Plano, TX, the Garage Arts Project team is excited to bring this unique, multicultural festival to Houston for the first time" says Deepa Ramachandran and Sandhya Raghuraman, from the Garage Arts Project team.
Bridges is funded in part by Dance Source Houston's Groundwork Grant program, to further Garage Arts Project's goal of transforming local communities through artistic engagements and creative expressions. Enjoy a beautiful afternoon of arts and community at the scenic and historic Sunset Coffee Building.
About Garage Arts Project: Garage Arts Project (GAP) is a 501 (c)(3) non-profit organization dedicated to providing an intimate and immersive platform for artists and audiences to foster creativity, and goodwill, increase appreciation of the arts and strive for better cultural understanding. www.garageartsproject.org.
Media Contact: